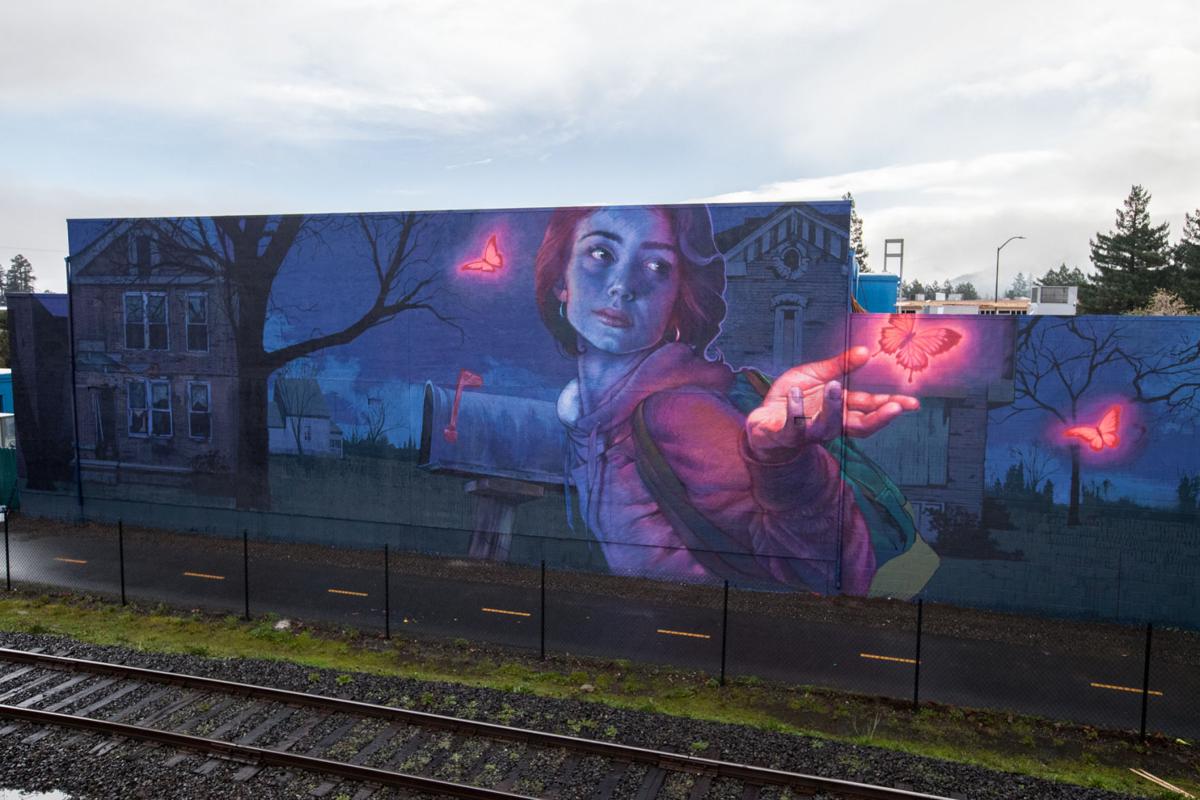 Poems by Stephen Bakalyar, Loretta Carpio Carr and Lindsay Steward have been selected for the new Rail Arts District (RAD) public art project titled, "Passages."
Since RAD was founded, dozens of artworks by visual artists have been commissioned. "Passages" introduces a new element to the district: the written word. Collaboration between a graphic designer and the poets will transform their words visually to a large scale design that will be painted on a building by a professional billboard painter.
The poems are all about the idea of passages or with openings and closings that juxtaposes numerous contested uses, spaces, and eras in one place.
Stephen Bakalyar earned degrees in chemistry and biology at UC Berkeley. During his career as a chemist in industry, he wrote marketing materials and published research papers in peer-reviewed scientific journals. Now retired, he writes poems, essays and short stories from his home in Napa, where he lives with his wife Sonja, who is a painter. He is a member of two branches of the California Writers Club.
Retired teacher and train aficionado, Loretta Carpio Carr was raised in the San Joaquin Valley by a Latina mother and Anglo father. After studies at Sonoma State University, her 37-year career in education included Montessori School of Sonoma, Sonoma Valley Adult School ESL and citizenship classes, and the Writing Center at Napa Valley College.
She served on Sonoma's Cultural and Fine Arts Commission, instituting the annual Cinco de Mayo Fiesta there in 1991. She is a contributing writer to the Sonoma Valley Sun newspaper and Sonoma State University's literary journal, Dear Sonoma and in the 2010 Jessamyn West Creative Writing Anthology. She is working on a collection of short stories about growing up in Central California.
Lindsay Stewart, from Glen Ellen, is pursuing a master's degree in American Literature at San Diego State University. Her work has previously been featured in The Los Angeles Review, What Rough Beast, Kissing Dynamite, and Enclave, and one of her poems was recently featured on the Poetry Foundation's VS podcast. She has work forthcoming in The I-70 Review.
The project is sponsored by a grant from the Arts Council Napa Valley.
WATCH NOW: ENCOURAGE YOUR CHILD'S INNER ARTIST TO GUIDE THEM THROUGH COVID
CHECK OUT: CATCH UP ON NAPA COUNT'S TOP NEWS STORIES
Catch up on Napa County's top news stories