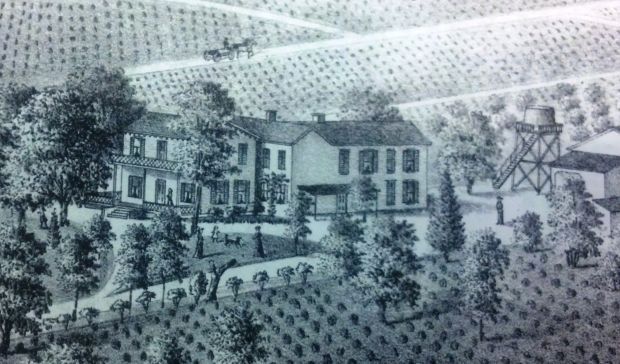 Former Napa Valley poet laureate Michael Waterson will "become" poet William Lyman in a benefit for St. Helena Historical Society Nov. 9 at the White Barn in St. Helena.
"The Heath Family Saga," a one-man show with Waterson, begins at 3 p.m. He will be joined by musicians Ann Gilleran, Linda Howard and Ron and Esther Brunswick.
You have free articles remaining.
Using the words of a family friend, St. Helena poet William Whittingham Lyman Jr. (1885-1983), Waterson will tell the history of the Heath family, father, mother, five sons and five daughters who lived on the property at the end and west of Sulphur Springs Avenue, now owned by David and Nancy Garden, proprietors of the White Barn.
The Heath family owned Edge Hill winery from 1872 to 1879, renaming it Heath Cellar. General Richard W. Heath and his wife, Mary, lived in the Victorian home on the property. This home was built in 1855, and was replaced in 1881 by the next owner.
Waterson has performed many times at the White Barn in reviews, readings and plays, and with Kith & Kin, the traditional Irish music band formed by the late John Kelley. A retired journalist, Waterson works in the tasting room of Burgess Cellars winery. He was Napa Valley poet laureate in 2010-11.
Tickets are $30 to benefit the St. Helena Historical Society. For tickets and information, visit TheWhiteBarn.org or call the box office at 707-251-8715. The White Barn is at 2727 Sulphur Springs Ave., St. Helena.