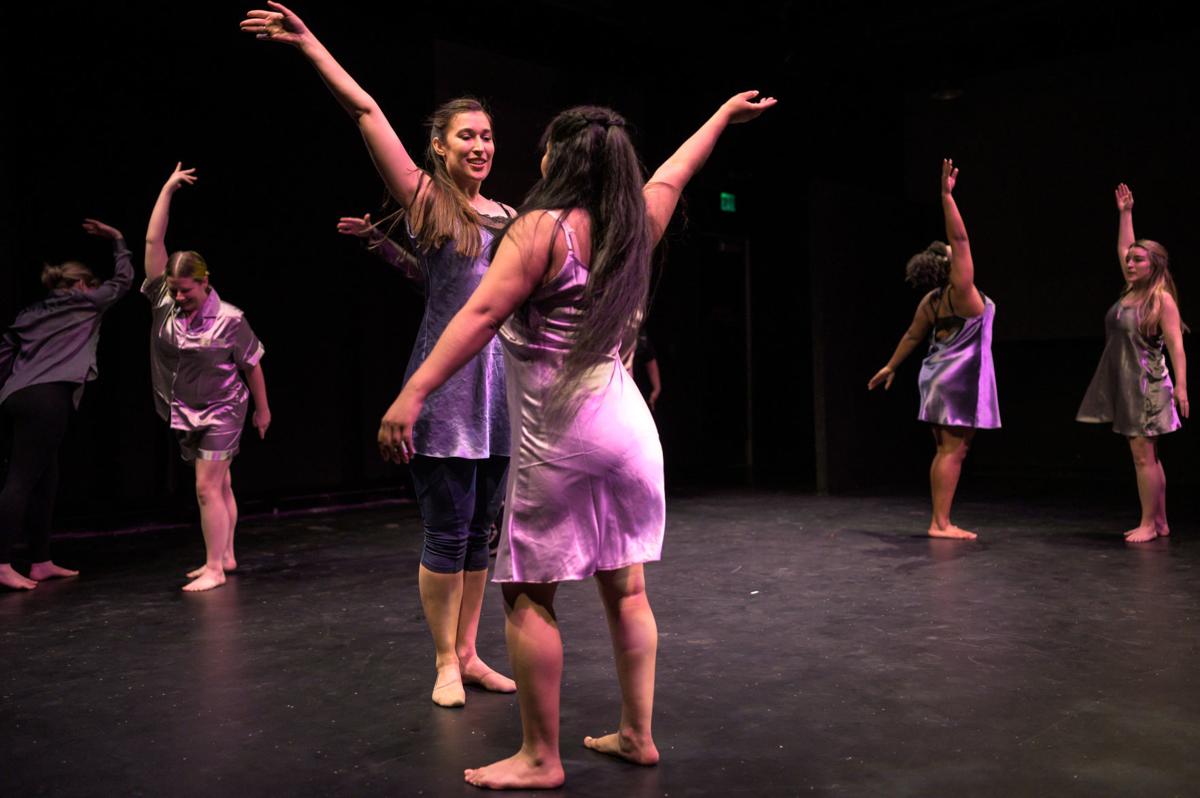 The performing arts are evanescent. As soon as a word leaves the actors lips, or the dancer touches her knee, I, the viewer, try desperately to retain the essence of the art, to remember what it was — its form, its sound, its color. I am grasping, but savoring, and in the end, just left with a memory that gives way to a feeling on the verge of an emotion. I am entertained, but I have learned. I am different now.
That is how I felt at the end of this year's Emergence Festival, Napa Valley College's yearly showcase of student and faculty work, especially featuring students who may be marginalized or not have a voice in our wider cultural conversation.
The sensitivity of these artists was deep. They were fearless, serious and honest. They are meeting life where life stands. That challenge becomes the dance, the monologue and the song.
Playwright, actor and dancer Rafael Manzo performed the prologue to his original play "Despues" about a friend of his with depression who kills himself. He's taking every performing art class NVC has to offer, from poetry to theater, and writing as much as he can. He is a vibrant young artist, unsure of where he is going next, but whose promise is great.
This year, a film was included in the show, which is remarkable because of the technological mastery involved. The film was by Carolyne Lopez and was about her anxiety. She called it "A Light in the Darkness." It was a haunting expression of what it is like to not be in control of your own mind. It involved visions of her family, the beach, and candles that light up the darkness.
Sally Anderson, who is on the faculty of NVC, choreographed a dance that was performed by Alisha Borges and Christa McDonald called "Phoenix: We Will Rise." Anderson said that at the beginning, the dance was about the wildfires Napa experienced in 2018, but then, with Australia and the general sense of modern environmental degradation, the dance began to encompass a graver meaning. It ends with a dancer, dressed in orange, ceremoniously holding a candle over two others, dressed in blue, on the floor.
Los Hermanos Bañuelos or The Brothers in the Pool, is composed of vocalist and IT wizard at NVC Josè Sanchez, and his guitar player, Pedro Peralez. Sanchez sang two heartbreaking "corridos," Mexican narrative ballads or "life songs" in Spanish. One was about a Mexican man who comes to the U.S. looking for work, but he gets deported back to Mexico. The second was about a man who comes to the U.S. wanting to work in the movies, but gets no closer to show business than working as a dishwasher in a theater.
Sanchez sang these two songs with a plaintive heartfelt voice. You could feel the desperation in these stories that are all too common in California.
A relief from the despair came in the form of "Best Part" a dance with nine dancers choreographed by NVC faculty member McDonald. The dancers came dressed in silk pajamas and nighties and danced to a sultry R&B song. The promise of such ripe sensuality in the midst of raw anguish brought a tear to my eye. Young men and women, those who are thin and those who are healthy, enticed me, seduced me, made me feel like there was a reward for all the work this earthly existence requires of the human condition.
In a strong divergence from the silk pajama dance, NVC faculty Janet Stickmon read aloud an excerpt from her book "To Black Parents Visiting Earth" about what she would tell a black parent from another planet about the socio-political situation that earthly black parents face raising children in the United States. Stickmon spoke honestly, without pretense, about the challenges she has faced with her children, and what she has noticed in her life as an academic.
The evening ended with a dance piece choreographed by NVC faculty Marci Sanchez called "Ain't No One Know." The music for this piece sounded like an a capella spiritual choir. The five dancers in denim and earth tones, flowed like a murmuration of starlings or a school of fish, swerving, swirling, and ended, peacefully, on the floor.
It was an emotional night. Never in my life has dance provoked such visceral feeling. And I've never seen a variety show that included such a disparate array of sensitivity and longing.
The Emergence Festival takes place every year in February. For more about NVC's performing arts programs, go to performingartsnapavalley.org.
Stay up-to-date on what's happening
Receive the latest in local entertainment news in your inbox weekly!