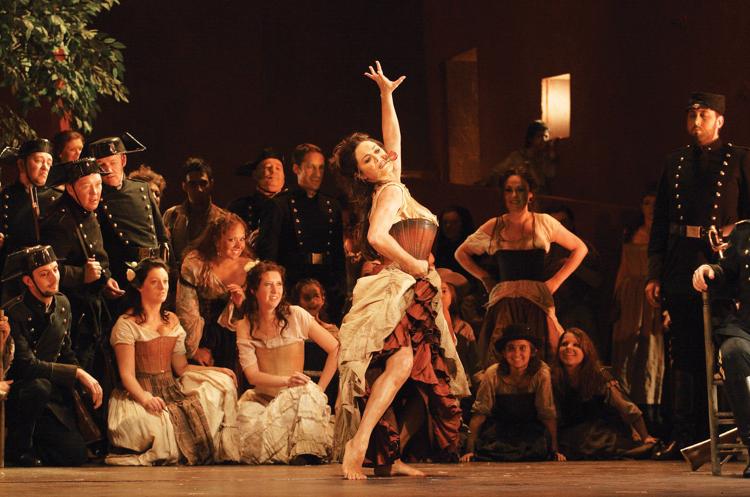 SAN FRANCISCO — San Francisco Opera's 2019 Summer Season opens in June with Georges Bizet's "Carmen" at the War Memorial Opera House. The season continues with George Frideric Handel's "Orlando," set in World War II London during the Blitz and concludes with Antonín Dvořák's Czech fairy tale,"Rusalka."
"Carmen" shocked audiences at its 1875 premiere in Paris, but the work's music and realistic drama quickly won devotees. It is today one of opera's most popular and enduring works. The work follows the free-spirited gypsy Carmen and her obsessive lover, Don José, as their relationship steers toward a tragic end.
Bizet's score is filled with unforgettable music, including Carmen's entrance ("Habanera"), the Toreador's bravura aria ("Votre toast"), Don José's flower song ("La fleur que tu m'avais jetée"), Micaëla's courageous soliloquy ("Je dis que rien ne m'épouvante") and the orchestral preludes that open each of the opera's four acts.
Sung in French with English supertitles, the seven performances of "Carmen" are scheduled for June 5 (7:30 p.m.), June 11 (7:30 p.m.), June 14 (7:30 p.m.), June 20 (7:30 p.m.), June 23 (2 p.m.), June 26 (7:30 p.m.) and June 29 (7:30 p.m.).
On Sunday, June 23, at 11 a.m. and 12:30 p.m. San Francisco Opera's Education Department hosts two interactive family workshops exploring Bizet's Carmen through its story, music, production design and characters. Held in the Diane B. Wilsey Center for Opera on the fourth floor of the Veterans Building, the workshops are for families with children ages 6 and older; attendance at a performance of the opera is not required to participate in the workshop. Tickets are $10. For tickets and more information, visit sfopera.com/community or call (415) 864-3330.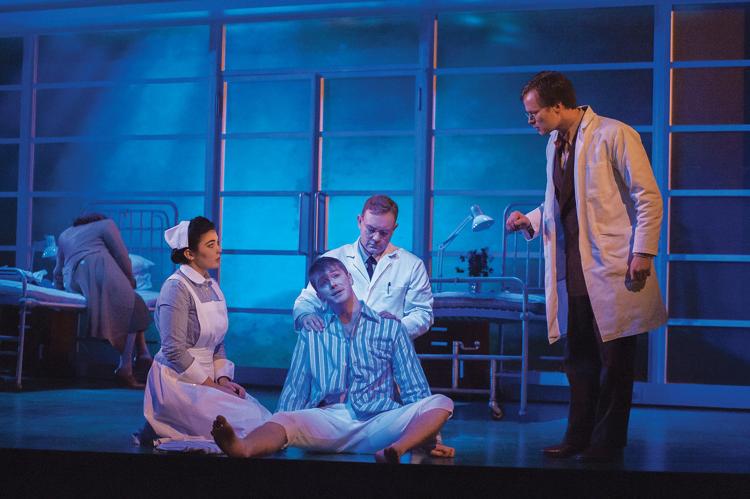 George Frideric Handel's rarely performed work of love and madness "Orlando" will be presented June 9–27 at the War Memorial Opera House. English conductor Christopher Moulds makes his Company debut leading the San Francisco Opera Orchestra and a cast of five leading Handelian artists, each of whom is singing their roles for the first time.
A bold production by director Harry Fehr updates the setting to a British military hospital during the Second World War where the hero is a Royal Air Force pilot suffering from post-traumatic stress disorder. The troubled Orlando navigates feelings of jealousy and rage when confronting his former lover, Angelica. The magician Zoroastro, here a physician in the hospital, helps Orlando overcome his mental anguish and find peace after wartime. Fehr's staging was first mounted by Scottish Opera and later by the Welsh National Opera.
"Orlando" premiered in London in 1733, the first of three operas Handel created using plots drawn from Ludovico Ariosto's Renaissance epic "Orlando Furioso." English musicologist and Handel scholar Winton Dean once hailed Orlando as "musically perhaps the richest of all Handel's operas."
Sung in Italian with English supertitles, the five performances of "Orlando" are scheduled for June 9 (2 p.m.), June 15 (7:30 p.m.), June 18 (7:30 p.m.), June 21 (7:30 p.m.) and June 27 (7:30 p.m.).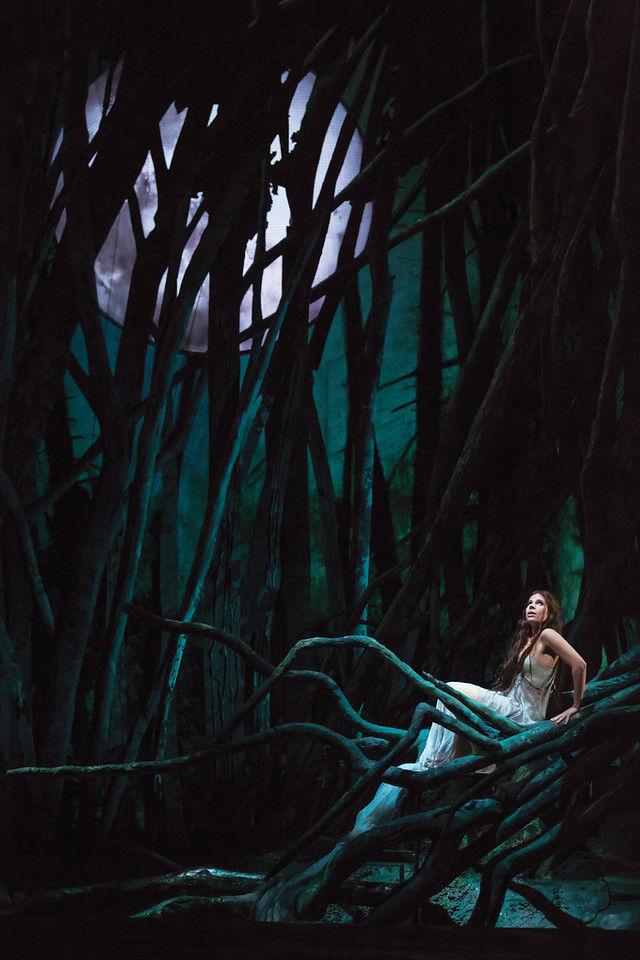 For those interested in a romantic fairy tale, Antonín Dvořák's gorgeous "Rusalka" is the tale of a water nymph, Rusalka, who wants to be with a prince and become human, but she must risk his life and her own fate in the process. The famous aria "Song to the Moon" is from "Rusalka,"one of the most successful Czech operas, and a cornerstone of Czech opera houses.
The San Francisco production features David McVicar's grand set and a cast led by Rachel Willis-Sørensen as Rusalka, Brandon Jovanovich as the Prince, and Jamie Barton as the sea witch Ježibaba. South Korean Maestra Eun Sun Kim makes her Company debut as conductor in this production.
"Rusalka" performances are on June 16 (2 p.m.), June 19 (7:30 p.m.), June 22, (7:30 p.m.), June 25 (7:30 p.m.) and June 28 at 7:30 p.m.
Tickets for summer opera season performances are are priced from $26 to $398. For tickets, visit sfopera.com, call (415) 864-3330 or visit the San Francisco Opera Box Office at 301 Van Ness Ave., San Francisco. Box office hours are Monday 10 a.m. to 5 p.m.; Tuesday through Saturday 10 a.m. to 6 p.m. Standing room tickets go on sale at 10 a.m. on the morning of each performance. Standing room tickets are $10 each, cash only, and limited to two tickets per person. Casting, schedules and ticket prices are subject to change