Making science cool, fun and interactive can help kids nurture curiosity and appreciate the world around them. No one tackles the art of science like Seattle-based actor/comic David Epley and his alter-ego, "Doktor Kaboom."
Sporting chrome goggles, orange lab coat, motorcycle boots and wicked blond hair, Epley brings his show, "Lookout, SCIENCE is Coming," to the Napa Valley College Performing Arts Center, on Sunday, Jan. 14, for two shows, at 1 and 3 p.m. For tickets and information, visit eandm.eventbrite.com or call 707-224-4353. The show is recommended for kids ages 5 and up — but with a caveat – says Epley.
"I love audiences full of kids because they are more honest in their interactions and less reserved in their responses," he said. "This makes for loads of unexpected fun in every show. But please note: my show is NOT a children's show. It is a FAMILY show. People make the mistake of thinking that a science show is just for kids. My shows are for everyone, because science is for everyone. Parents will have just as much fun and likely even more laughs, than their kids. And no one walks away without learning something along the way."
The hour-long performance includes a series of spectacular and often successful demonstrations of the physical sciences, with a focus on the scientific method, including homage to tabletop catapult, illusions of the mind and chemical reactions.
Epley's favorite part of the show? "The moment when my audience volunteer succeeds with the catapult," he shared.
A veteran of the U.S. Army and former firefighter, Epley grew up expecting to be, among other professions, a research physicist, biomedical engineer, mathematician, astrophysicist, chemical engineer and marine biologist. "So of course," Epley said, "I became an actor."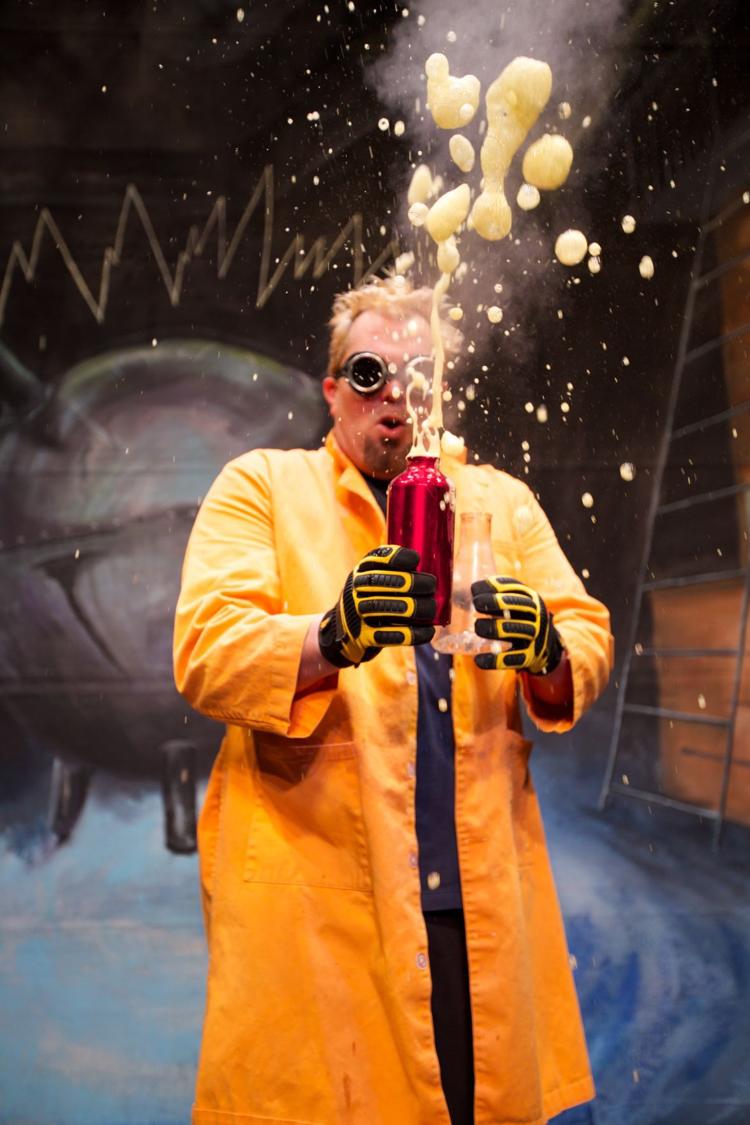 "I hope kids will bring their friends and parents to the show," he said, "because it's something fun to do together that they will all remember and refer to for years to come."
"I get emails all the time from parents telling me about interactions they have as a family several years after seeing the show. Everyone is involved and everyone has a blast, so it becomes a shared memory that is joyful for the whole group. I also hope to inspire the kids and to remind adults that science is meant to be done, so go do some together."
Free arts activities take place one hour prior to each show in the theater lobby. A meet-and-greet with Doktor Kaboom takes place following performances.
Tickets are $18-$25. Kids and families affected by the fires who wish to attend can receive free tickets. Email evywar@gmail.com for more information.