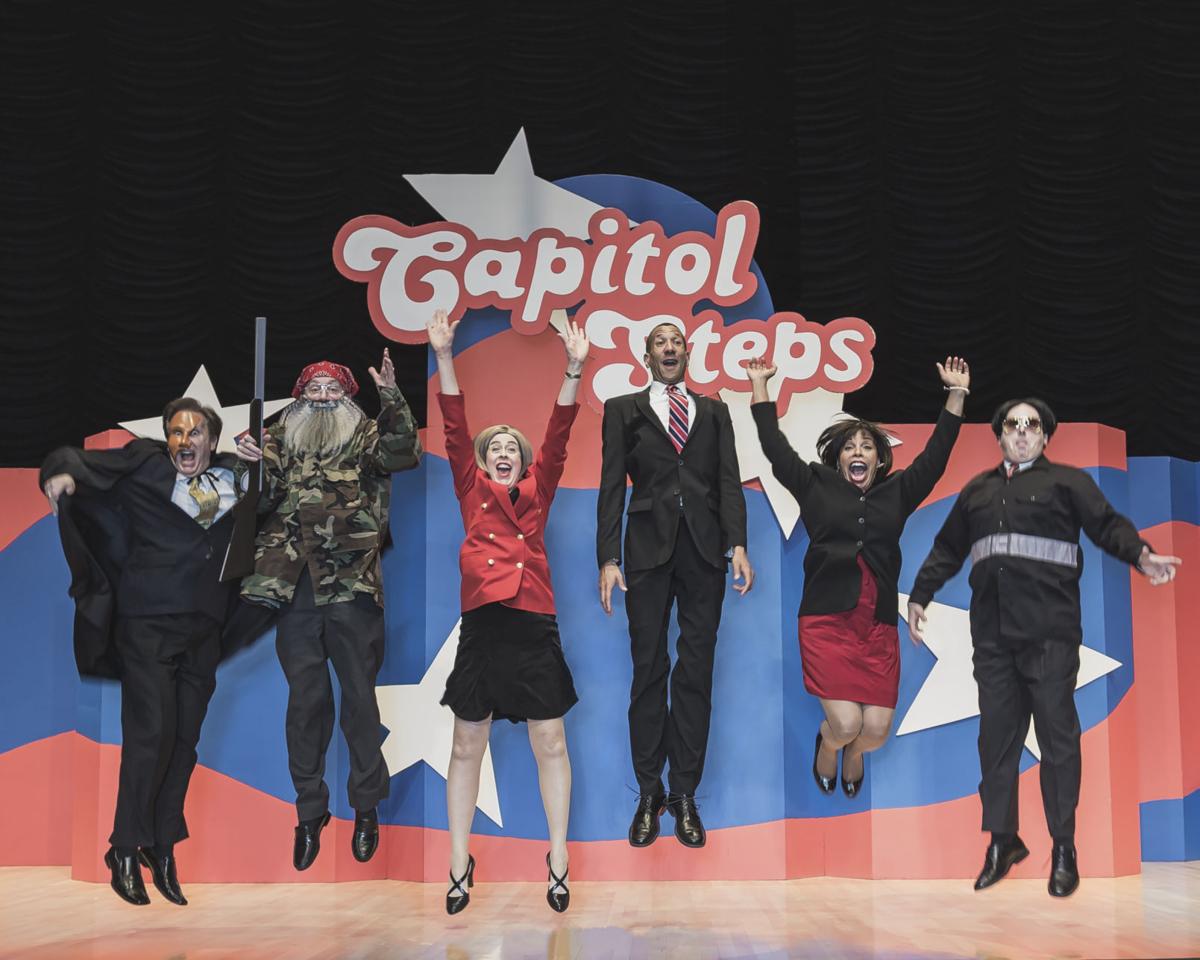 On May 4, the U.S. House of Representatives passed a measure to repeal and replace the Affordable Care Act with new language aimed at defunding Planned Parenthood.
Coincidentally, on May 5, the Northern California Planned Parenthood nonprofit held its annual fundraising event at CIA-Copia. It was an evening that mixed urgency with laughter.
The urgency derives from what a loss of federal funding could mean for thousands of local women who depend annually upon the amenities they receive from Planned Parenthood: low-cost access to quality health care, medical services, education and up-to-date, timely information.
The laughter arrived when featured artists, the Washington, D.C.-based Capitol Steps, hilariously spoofed recognizable icons from across the political spectrum.
For many nonprofits, galas and special events can help fill a much-needed financial gap to balance year-end budgets. They are as much "friend-raisers" as fundraisers and bring a diverse group of philanthropically-inclined guests together for a common cause. The competition can be fierce: each spring there's rarely a weekend in the Napa Valley without a benefit or three.
A wise consultant to nonprofits, however, has cautioned that putting on special events does not guarantee financial success and recommended four key factors to consider before hiking up this steep trail:
Think long-term, as it takes years to build a following (Year 1 may be an investment or break-even).
When creating a special event budget using staff, be sure to include their time (value).
Try to enlist members of a friends group or volunteers (versus staff).
Ensure that all event expenses are covered by sponsorships and/or ticket sales before the event takes place so that on-site raffles, silent auctions and fund-the-need solicitations add up to event "profits."
Last Friday night's lively benefit adhered to these "rules of thumb." Tickets sold out in advance and covered event expenses. Planned Parenthood affiliates (volunteers) spearheaded and implemented the evening's activities, including a culinary nod to Cinco de Mayo, tasty margaritas and fine wines, timely raffle items (celebrating "A Day at the Races" and Giants baseball) — and who could forget those sweetest of chocolate dessert bites?
After words of wisdom from interim CEO Gilde Gonzales, a live, "fund-the-need" brought in donations that nearly doubled the event's projected goal. Once again, the incredible generosity of Valley residents was awe-inspiring!
Despite an evening that could have been mired in doom and gloom, the 30-years' strong Capitol Steps led the audience on a comedic, roller-coaster ride, skewering a diverse range of well-known personalities (of all political persuasions) that now dominate national news.
As former congressional staffers-turned-songwriters, the five actor-singers (plus one pianist), are adept at sharing their uncanny, collective talent of turning familiar pop songs (and revamped lyrics) into biting satire. The 18 short skits were filled with puns, impressions, dance moves and quick wardrobe/prop changes to fit each sketch.
My favorites included: "The Supremes" — four elderly Supreme Court justices dancing (or trying to) to "Staying Alive"; "If There were no Rich Men" — a Bernie Sanders' solo to the song from "Fiddler on the Roof"; and "Greece" — featuring a trio composed of Angela Merkel (Germany), Alexis Tsipras (Greece) and François Hollande (France). The audience favorite was, of course, "Lirty Dies," a Steps' show-ending tradition updated to stay current and available to hear at http://www.capsteps.com/lirty/.
Maybe the most important takeaways for any benefit or fundraiser are the social aspects: seeing old friends and meeting new ones and just plain having fun. For me, the Planned Parenthood event achieved both, and so much more.
Evy Warshawski is a performing arts presenter and partner in E & M Presents.