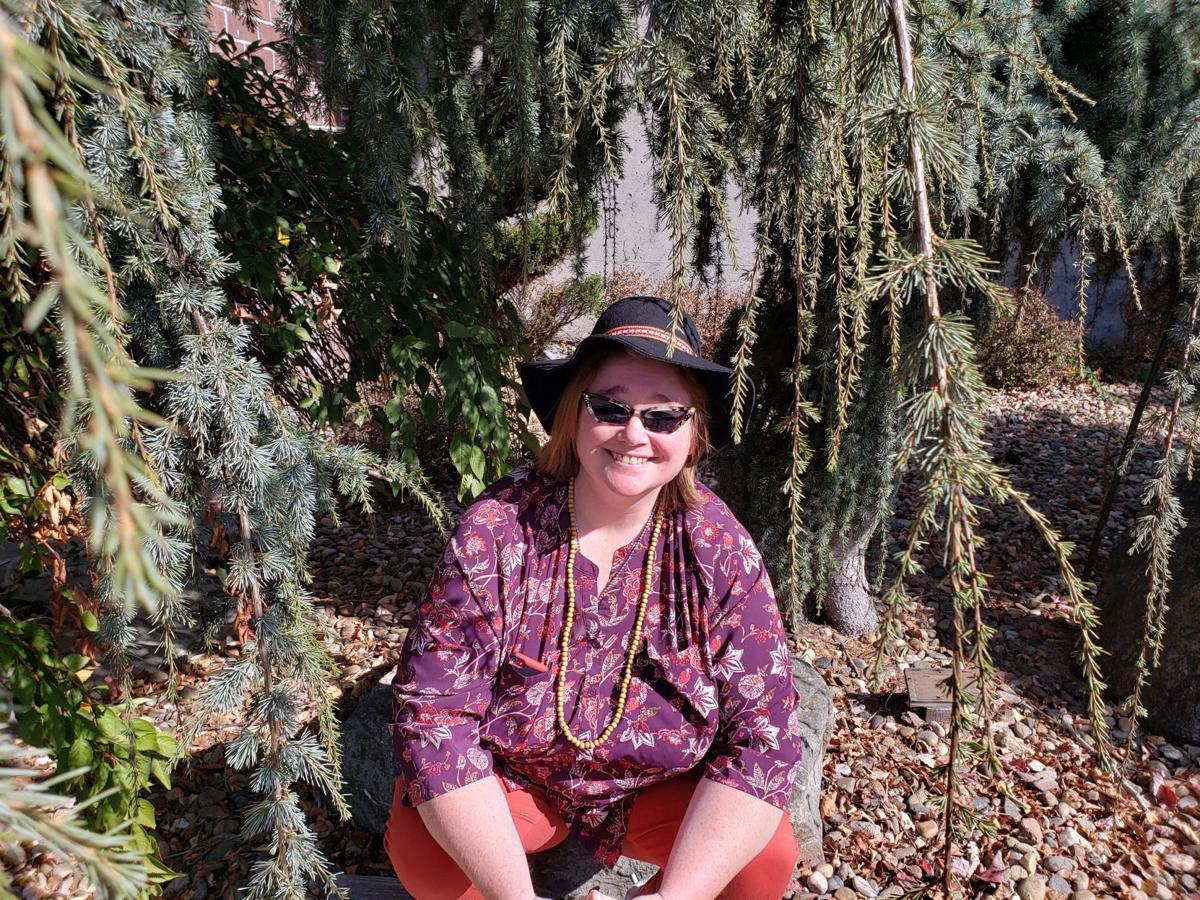 The best thing about being a poet laureate, according to Vallejo's D.L. Lang, is its unifying potential.
"It's been transformative," said Lang, 36, whose tenure as Vallejo's second-ever poet laureate began in 2017, and was supposed to run through August of this year. Since a replacement has not yet been named, she has agreed to maintain the post until that happens.
Lang is scheduled to join Napa Poet Laureate Jeremy Benson and a handful of other regional poets laureate at a Poet Laureates on Social Justice event in Napa from 6 to 7 p.m. Friday, Nov. 8, at Napa Bookmine, (733-3199), 964 Pearl St.
Presented in conjunction with the Napa Center for Thought and Culture, the event is meant to bring a provocative and heart-soul program to the Napa Valley, according to its promotional material.
"NCTC's vision is grounded in the pursuit of knowledge, building community, and understanding of the human condition," it says.
Besides poetry, Benson has also written novels, short stories, articles, personal essays, stand-up comedy routines, short films, and many letters, as well as emceeing open mics, curating readings, leading workshops and other efforts, the material says. He "aims to cultivate a rich community of writers, readers, and artists, whether as a participant, patron, or planner," it says.
Also scheduled to present are Sonoma County Poet Laureate Iris Jamahl Dunkle; Sacramento Poet Laureate, playwright and author, Indigo Moor; and Richmond Poet Laureat Robert Lipton who is helping develop a literary arts center for the city.
Lang said she thinks it's important for cities and other municipalities to maintain a poet laureate "because it gives people a sense of the poet's personal experience and brings people together over boundaries, and it can be cathartic in hard times, for the writer and the listener, because it reaches straight for your heart."
A self-described politically left-leaning pacifist since age 12, Lang said that often, several lines of a new poem come to her when she's otherwise occupied and then niggle at her brain until she's able to get away and write them down.
"Trying to be a good person in such times is rebellious," she said. "There are many ways to understand. Opposites can co-exist, and we coexist despite philosophical differences all the time."
A former "military brat," Lang was born in Germany to a German mother and an American father and grew up in Texas, Louisiana and Oklahoma before landing in Vallejo four years ago, with Tim, her husband of 13 years. The couple wound up in Vallejo the same way many others do – by default – and fell in love with the city.
"The landlord of our rented house in San Rafael, sold it out from under us and we couldn't find anything we could afford in the Bay Area, until we found Vallejo, and I love it here," she said. "It turns out, I might have actually grown up here – in 1992, my father was given the choice of being stationed at (Fairfield's) Travis AFB, or Vance in Oklahoma."
The author of about a dozen books of poetry, Lang, said her writing predated puberty.
"I started writing at age 11, and my first poem was published in 2011," she said. "I started out trying to write song lyrics, short stories and novels," and she counts the Beatles among her most important influences.
"I never really liked the 90's music," Lang said. "We had the oldies and country stations on when I was a kid."
Studying violin at the time, Lang said writing lyrics was a way of compensating for an inability to make something musical.
You have free articles remaining.
"Songs came to me, but I couldn't translate them into music," she said. "Listening to Alan Ginsberg and Jim Morrison of The Doors, I started getting more into poetry."
The idea of being a professional poet, however, didn't inspire confidence among her family and friends in Lang's long-term financial prospects, she said.
"I really wanted to be a poet, but everyone told me, 'you can't be a poet,' so, I tried lots of other careers," Lang said. "I was a filmmaker, a webmaster, a band promoter, an album cover designer, I did manual labor, and worked at TV stations."
She even did a stint as a "Shomer" – the person in the Jewish tradition who sits with the newly deceased and reads Psalms.
"My first published poem was about that," she said.
"It's about reading poetry and trying to help calm the spirit of the person, who is in a liminal state, somewhere between life and death. It is my favorite mitzvah (good deed)."
Disabled with wrist problems in 2013, Lang has had no formal employment since, but has been able to concentrate on her art, using "lots of dictation software."
There is not much money in being a poet – not even in being a city's poet laureate, at least not in Vallejo, she said, though there are some perks.
"I've been performing – reading my poetry – sine 2015," she said.
"I had always been very shy, but an open mic event at my synagogue helped get me over that, and I started going to Poetry by the Bay."
Describing her stint as Vallejo's Poet Laureate as "transformative," Lang said it's "changed the way people treat me – there's more respect – and I enjoy getting attention for something I'm passionate about, and that allows me to use my gift for demonstration on topics that uplift me."
Lang said many of her poems touch on Social Justice and auto-biographical themes.
"My early stuff is sad, but, I started trying to write things to uplift people, and mostly, now, I try to be uplifting," she said.
"Be a rebel for righteousness; be a leader for love. Be a troublemaker for the truth; not a hawk but a dove. There's more than one way to be an American," one poem says.
Lang's work has been anthologized in Marin Poetry Center Anthology, Vol. 21, A Poet's Siddur, and Light & Shadow. She edited the 2019 anthology Verses, Voices & Visions of Vallejo, and her books and spoken-word album, can be found online at poetryebook.com.
Within weeks, Lang said she's headed back to Oklahoma to help a band she's worked with called Grey, turn some of her work into songs. As for seeing the end of her time as her adopted city's poet laureate, Lang said she's ready.
"In some ways, it's a relief, but, I'm still going to keep performing, and it's time for someone else to have the light shine on them, and there's a lot of talent in this community," she said.
Stay up-to-date on what's happening
Receive the latest in local entertainment news in your inbox weekly!