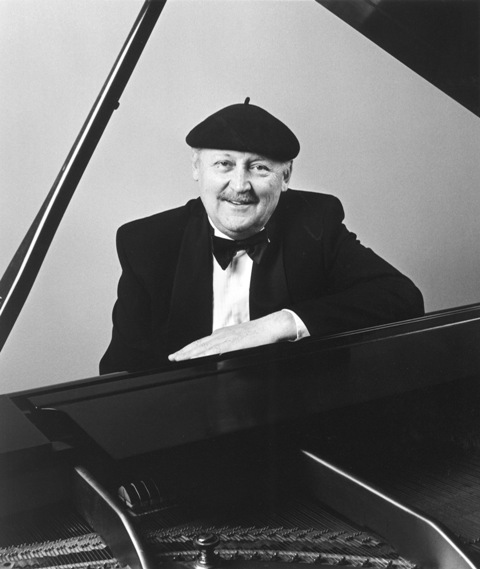 San Francisco native Vince Guaraldi gained considerable fame when he hooked up with cartoon character Charlie Brown.
But the innovative jazz pianist had been knocking about North Beach nightclubs and playing with big bands long before he gave Charlie and Lucy a musical landscape for frolicking.
Guaraldi launched his first jazz trio with longtime friends, bassist Dean Reilly and guitarist Eddie Duran, went on the road with Woody Herman's Thundering Herd and composed a revered jazz interpretation of a film score long before he hooked up with Charles Schulz's beloved tykes.
Inspired by the 1959 French-Brazilian film "Black Orpheus," Guaraldi hit the studio with a new trio — Monty Budwig on bass, Colin Bailey on drums — and recorded his own interpretations of Antonio Carlos Jobim's haunting soundtrack music. The 1962 album was called "Jazz Impression of Black Orpheus." "Samba de Orpheus" was the first of Guaraldi's compositions released as a single. Combing the album for a suitable B-side number, Guaraldi's producers selected a new version of a modest original composition titled "Cast Your Fate to the Wind," which became a smash hit, and won the 1963 Grammy for Best Instrumental Jazz Composition.
Yet Guaraldi's greatest fame was yet to come — from scoring the 1965 TV special, "A Charlie Brown Christmas," based on Schulz's "Peanuts" comic strip, and he continued to score all the Peanuts television specials until his death.
His trio was one of the first attractions booked to headline a new jazz festival at the Robert Mondavi Winery in 1970.
In early February of 1976, while waiting in a motel room between sets at Butterfield's nightclub in Menlo Park, Guaraldi died of a sudden heart attack at the age of 47.
On Sunday afternoon at 4, Napa Valley jazz pianist Larry Vuckovich is presenting a concert tribute to his mentor, legendary composer/pianist Guaraldi, at Silo's Jazz Club in Napa. The Vince Guaraldi tribute is sponsored by Napa Valley Jazz Society.
Vuckovich, who was Guaraldi's only student and later duo piano partner, is bringing a stellar cast of musicians with him for this debut event:
• Guitarist Josh Workman, who captures Guaraldi's collaborations with Brazilian guitarist Bola Sete;
• Bassist Seward McCain, who worked in the pianist's combos, including the two-piano quintet, Powder Keg, with Vuckovich as second pianist;
• Five-time Grammy-nominated Latin percussionist John Santos;
Those outside of jazz know Guaraldi for his popular Charlie Brown Peanuts music, Vuckovich pointed out. "However, this Napa Valley Jazz Society concert offers a rare glimpse into his swinging, soulful, jazz-Latin side, both as an exciting pianist and a talented composer," he added.
Sunday afternoon's set list will feature Guaraldi's most memorable and appreciated originals, including his popular hit, "Cast Your Fate to the Wind;" "Ginza Samba," recorded with the pioneering Cal Tjader Latin jazz group when Guaraldi was Tjader's pianist; "Choro," based on Mozart's 40th symphony; plus Guaraldi's interpretations of Brazilian bossa nova that he performed and recorded with Bola Sete. Vuckovich and Friends will also play two Peanuts tunes that retain his melodic, swinging jazz spirit: "Surfin Snoopy" and "Christmas Time is Here" from the Charlie Brown Christmas show.
A highlight will be the premier performance of a recently discovered Vince Guaraldi original, "Blue Lullaby."
The audience will be treated to a recording of Guaraldi playing his own composition at a home jam session with John Mosher on bass and Willie Bobo on drums. Vuckovich and his trio will follow with a live version.
Vuckovich will also honor his mentor's interpretations of the Great American songbook, including a piece by Billy Strayhorn, "whose music Vince loved; as well as a Dizzy Gillespie bebop classic. Dizzy was said to have admired Vince's prowess in both jazz and Latin/salsa genres, and often invited him to join him on the bandstand."
"The more we peel the layers of Vince Guaraldi, the more we are learning of the profound impact he had on the Bay Area jazz scene," said concert producer, Bill Hart, a founder of the Napa Valley Jazz Society.
"Many of our finest jazz musicians got their start, or certainly a big boost, working with Vince. Larry Vuckovich has assembled a very talented group of musicians in a tribute to his mentor and friend.
"The mention of Vince immediately conjures up an image of Schroeder at the piano playing the theme for the "Peanuts" specials. But the talents of this wonderful man ranged from Latin (as pianist for Cal Tjader) to bop (as leader of his own group) to popular composer ("Cast Your Fate to the Wind"). Few knew him better than his only student and piano duo colleague Vucko.
"We can always count on Larry to deliver interesting themes, excellent arrangements and musicians, and full houses."
Silo's is at 530 Main St. on the Napa waterfront. Admission is $20 for NVJS members, $40 for non-members. Tickets are available at NVJS voice mail box, 707-224-JAZZ, or at nvjs.org/ticket then click the Vince Guaraldi event.