The di Rosa Center for Contemporary Art reopens this weekend with two shows that celebrate the vision of Rene di Rosa, who created an extraordinary sanctuary for art, art lovers, and nature in Carneros.
"The Incorrect Museum: Vignettes from the di Rosa Collection" and "Ceramic Interventions: Nicki Green, Sahar Khoury, & Maria Paz" are di Rosa's first major exhibitions, after an eventful couple of years marked by wildfires, changes in leadership and, of course, the pandemic shutdown of 2020.
Support local news coverage and the people who report it by subscribing to the Napa Valley Register.
Kate Eilertsen, who became interim acting director last fall and now is di Rosa's executive director, curated both shows from the more than 1,600 pieces of art that Rene and Veronica di Rosas collected over five decades from the 1960s until Rene's death in 2010.
On a recent tour through the new show, Eilersten described her goals both for the show and the future of di Rosa to honor the wonderfully eccentric and passionate devotion that inspired Rene di Rosa's "incorrect museum."
The origins
What, exactly, is an "incorrect museum?"
It begins with the story of Rene di Rosa, the son of an American heiress and an Italian diplomat who commissioned his first work of art — a female nude — as an undergrad at Yale. According to "Local Color," a book about the di Rosa collection, when fellow undergraduates crowded in to view the art, Rene responded by affixing "fox tails of the sort boys put on bicycle handlebars" to strategic areas of the painting and charging a fee to those who wanted a more in-depth look.
Di Rosa aspired to be a novelist, lived in Paris, moved to San Francisco, and worked as a journalist before discovering Napa and Sonoma counties. In 1960, he escaped the city and purchased a ranch in Carneros. Long before Carneros became an acclaimed AVA, di Rosa decided to grow wine grapes there; but while taking viticulture classes at UC Davis, he kept wandering off to investigate the university's thriving art department where instructors included Robert Arneson, Roy de Foret, Manuel Neri, and William T. Wiley.
Part of what appealed to him was the artists' sense of humor. "Local Color" quotes di Rosa: "It's one thing to view an artwork and weep. It was another, and for me, a new sensation, to see a picture that [provoked] a teary feeling, except here a smile, a chuckle or a laugh moistened the eye.
"I didn't have the money to collect established artists but I took satisfaction in helping artists who were then unknown," di Rosa admitted. "I wanted to help them become the artist I had failed to become."
Noting that wealthy museum trustees traveled to New York to purchase art, and wealthy New Yorkers in turn, flew to Europe on the same quest, he decided he would "support our neighbors, the creative underdogs."
As he collected artworks of Northern California artists, he embarked on his own creation at the property called "Winery Lake." He added a tower to the old stone house, as well as a "church bell he picked up at a warehouse sale of odds and ends that William Randolph Hearst hadn't gotten around to using for his castle at San Simeon."
Di Rosa commissioned art for the grounds, expanded an irrigation pond into a lake with an island and palm trees and introduced peacocks and geese. Artist Jim Melchert, who created a work for the grounds in 1965, said, "I had an impression that Rene wanted to make a place that was a paradise — a wonderful place for people to come and gather."
Although his grape-growing enterprise thrived, in the 1980s, he sold his vineyards to Seagram, who owned Sterling Vineyards. He kept 217 acres and with his third wife, Veronica, a Canadian artist and photographer, turned his focus on creating an "art park" home for his growing collection of artworks and a sanctuary for the more than 100 species of birds who live there.
It was a process, working with the county to open his art park in a region defined by wineries, but his goal was to showcase art that was "divinely regional, superbly parochial, wondrously provincial" — an incorrect museum.
Di Rosa today
According to Eilertsen, "In 1997, when the preserve opened its doors to the public, di Rosa memorialized the occasion in verse, penning a sing-along for an incorrect  museum, which was distributed to early visitors:
'Come on out and let go/to return again while getting to know/that here the art invites a titter/from the free admitter/That here art is a healthy remedy/with a laugh at rascality not posing as ponderosity.'"
This sing-along is inscribed along a wall at the new show.
The entrance to the show, however, is notably lacking words. Instead, two walls are filled with a wild variety of artworks, but not a single label.
"This is how he wanted people to experience art," Eilertsen said. "He rejected the bland art-speak peddled by gallerists and curators, eschewing the use of exhibition labels to cultivate a more immediate and personal exchange between artwork and viewer."
Across from these walls, one does find words. The name of the show, "the incorrect museum," is spelled backward and upside down, and on a column is di Rosa's assessment of conventional curator-speak: "Blah, blah, blah, blah..."
"Di Rosa, along with many of the artists he collected, strictly opposed the aesthetic and social conventions of the mainstream art world, which he viewed as pretentious, sterile, and fundamentally conservative," Eilertsen notes.
Beyond the entrance, the main gallery is organized into vignettes that reflect notable moments from the art world during which di Rosa was avidly adding to his collection.
Titled "Sweet Land of Funk"; "Pot Palace"; "Dude Ranch Dada," "Nut Art," "Museum of Conceptual Art" and "Worlds in Collision" they comprise a dizzying, dazzling collection of works both light and dark and everything in between, thought-provoking, laugh-provoking, weird, wonderful fantastic and bizarre.
In it, you will find everything from Clayton Bailey's "Burping Bowl with Lurching Monster" to Paul Kos' "Equilibre III," a perfectly balanced arrangement of a broom, two bells, and a belt.
"Nowhere else can you see all of the West Coast artists that developed their own aesthetics around the rebellious spirit of the time," Eilertsen said. "We invite you to celebrate the shared 'rascality' of these artists." 
What lies ahead 
After di Rosa's death, (Veronica di Rosa had died earlier in a hiking accident in 1991), his foundation has sought ways keep the art and nature preserve viable.
"Di Rosa's vision of an "incorrect museum" is a potent concept, especially today as museums across the world reassess their institutional histories, missions and values," Eilert said. "What we do to continue this important work?"
Her direction, inspired by di Rosa's vision, is bringing di Rosa's gift to the valley in a full circle. 
For one thing, she has halted the proposed sale of works from the di Rosa collection, which caused an outcry when it was announced in 2019. "I didn't agree with it," Eilertsen said.
In all, 11 pieces of art were sold, Eilertsen said, and some were offered back to the artists, but her goal is to keep the collection to share with the community and beyond. She is also expanding the collaboration between the other local organizations, including the library, Napa Valley College and the Boys and Girls clubs. 
But perhaps the most visible representation of this new/old vision is the appearance of the vibrant red sculpture on the hillside above the highway that runs past di Rosa.
When Rene di Rosa purchased Mark di Suvero's sculpture, renamed "For Veronica," in 1993, he wanted to place it on this visible site, beckoning visitors to come to explore his realm. County officials were skeptical — clearly, this was announcing it was not a winery — and the sculpture was installed deeper inside the grounds. Instead, for many years, metal sheep grazed on the hill above the parking lot.
Now, however, the county has come around, and in March a mammoth effort by staff and volunteers moved the 9,000 pound work to the hill where di Rosa had hoped to place it.
And what has happened to the sheep? Many in the community protested when the somewhat weather-worn flock disappeared several years ago. For them, here's good news: Eilertsen said the restored sheep may soon return, but to a new spot on a hillside inside the park.
To view them, however, you will just have to venture into the little paradise that Rene di Rosa created in Carneros. 
Starting April 17, di Rosa Center for Contemporary Art, at 5200 Sonoma Highway, will be open Friday to Sunday from 10 a.m. to 4 p.m. Admission is $20 general, and $17 for students, seniors and military. It's free for members, visitors 17 and under, and educators with school IDs. 
Check out the week in cartoons
Tim Campbell cartoon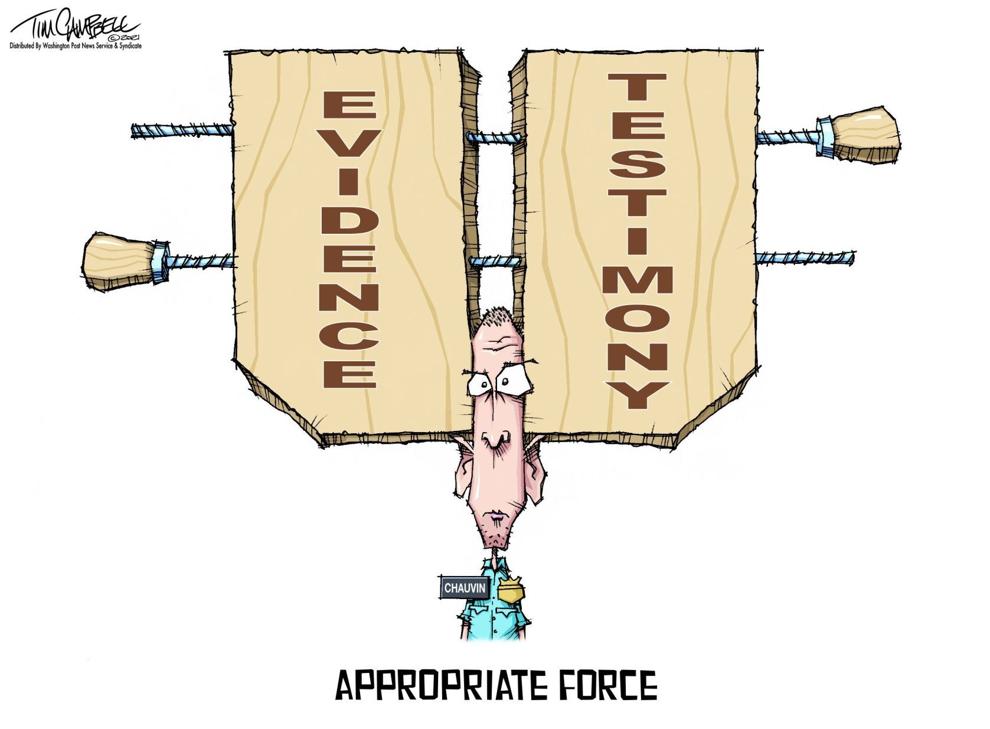 Clay Bennett cartoons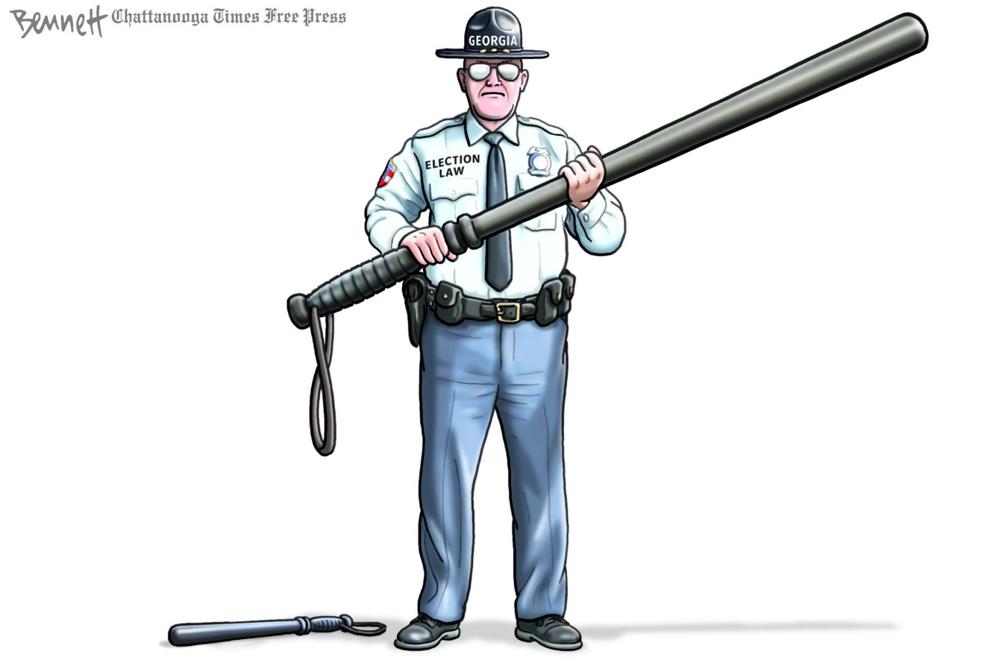 Clay Bennett cartoons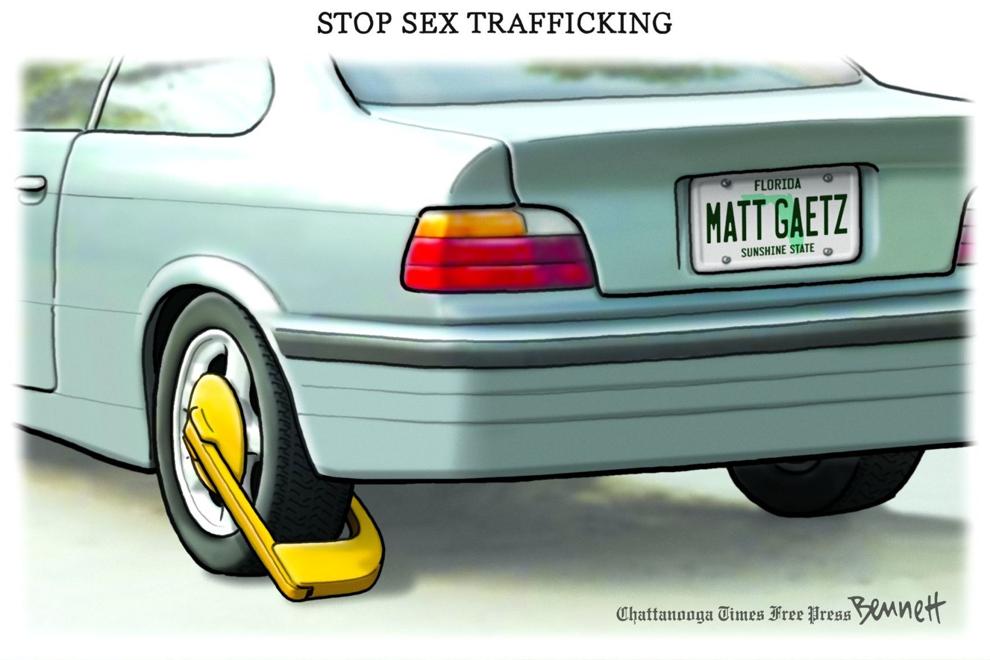 Clay Bennett cartoons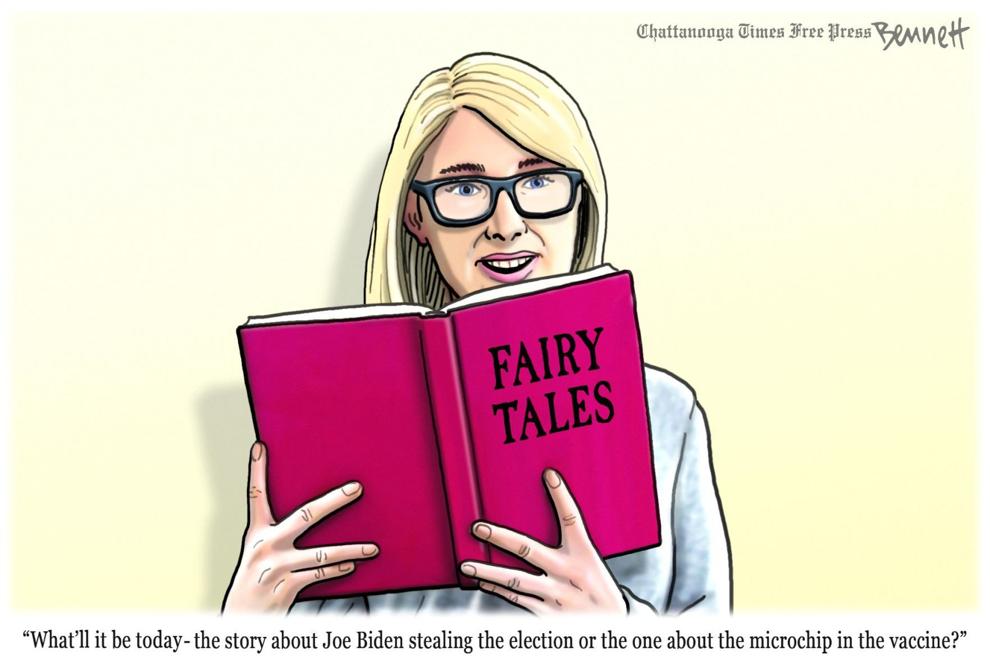 Clay Bennett cartoons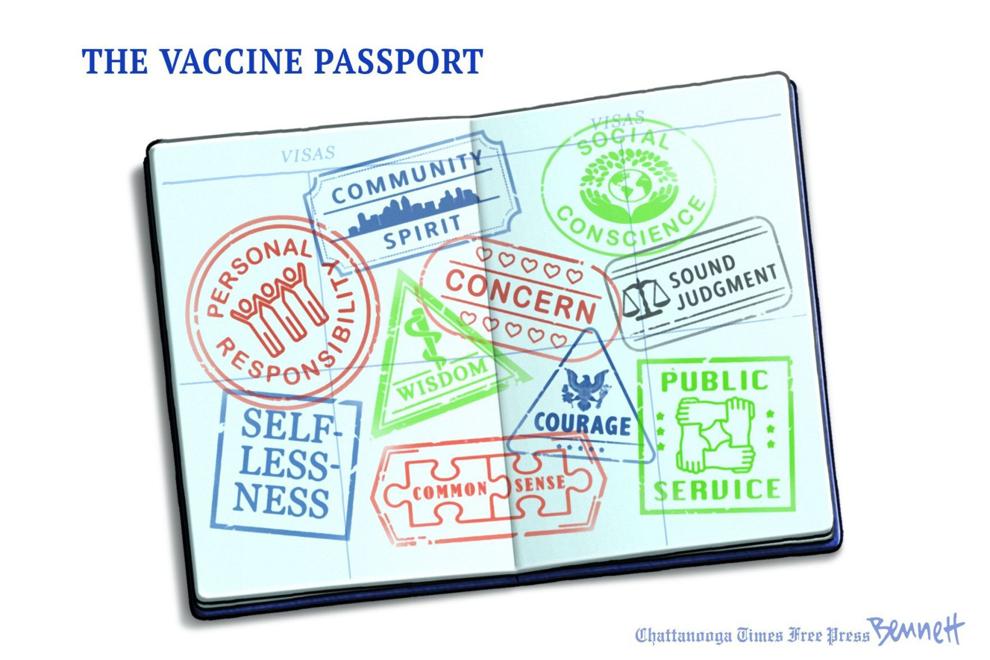 Clay Bennett cartoons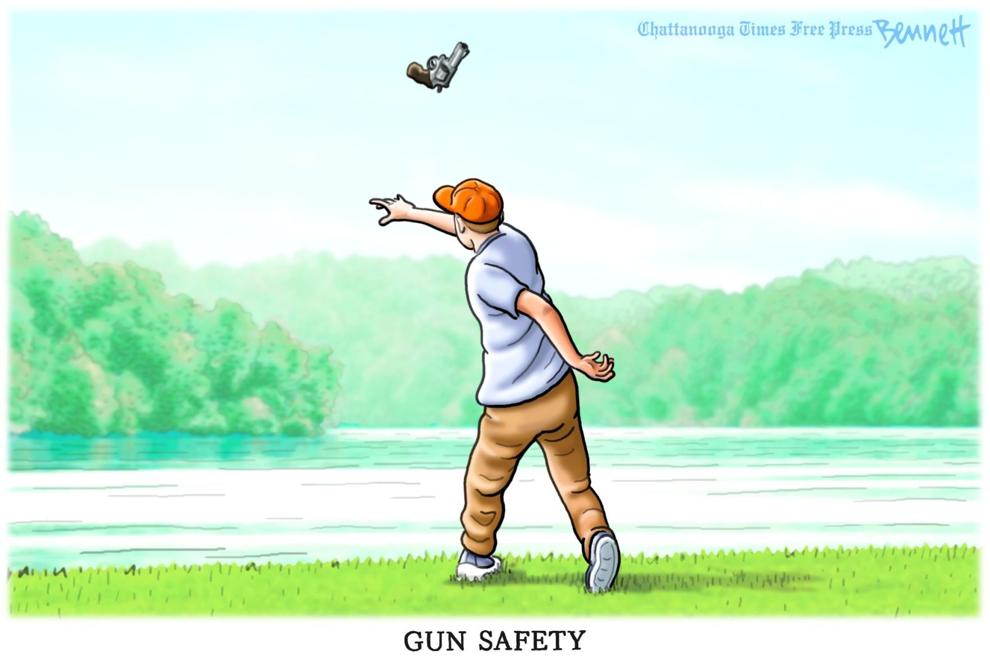 Jeff Danziger cartoon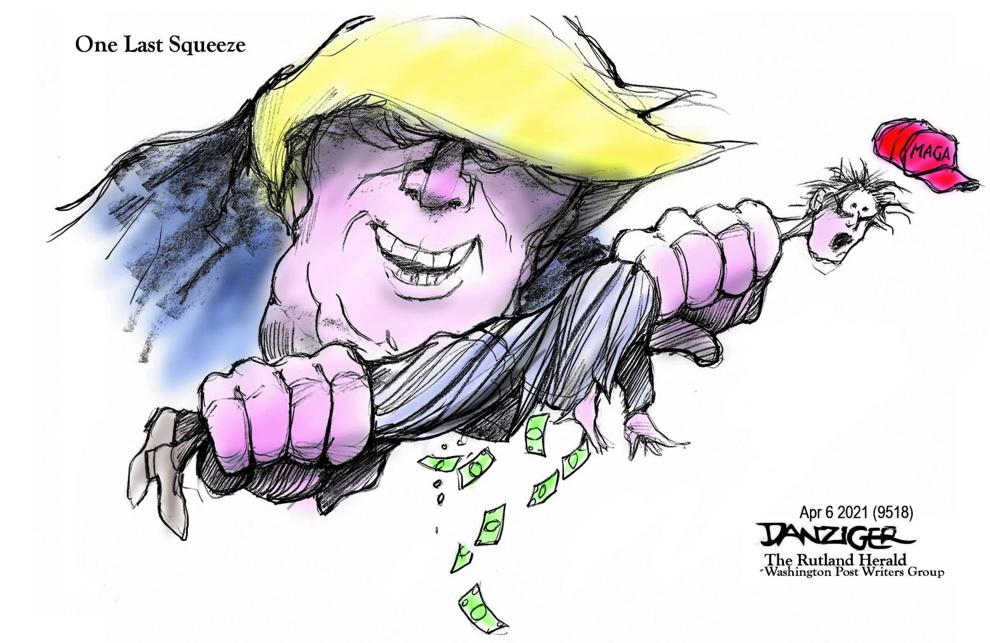 Jeff Danziger cartoon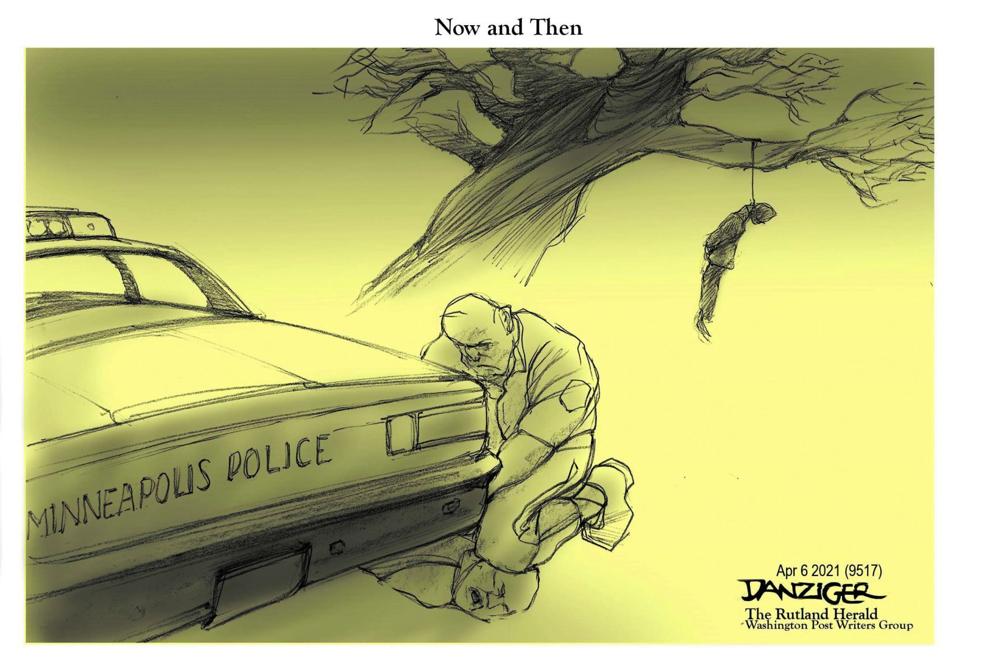 Jeff Danziger cartoon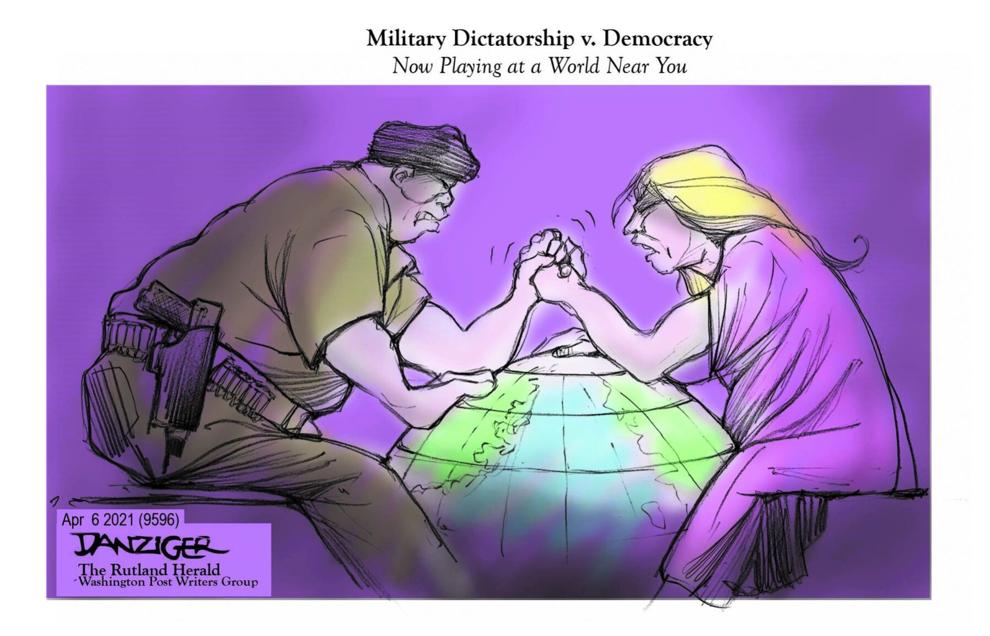 Jeff Danziger cartoon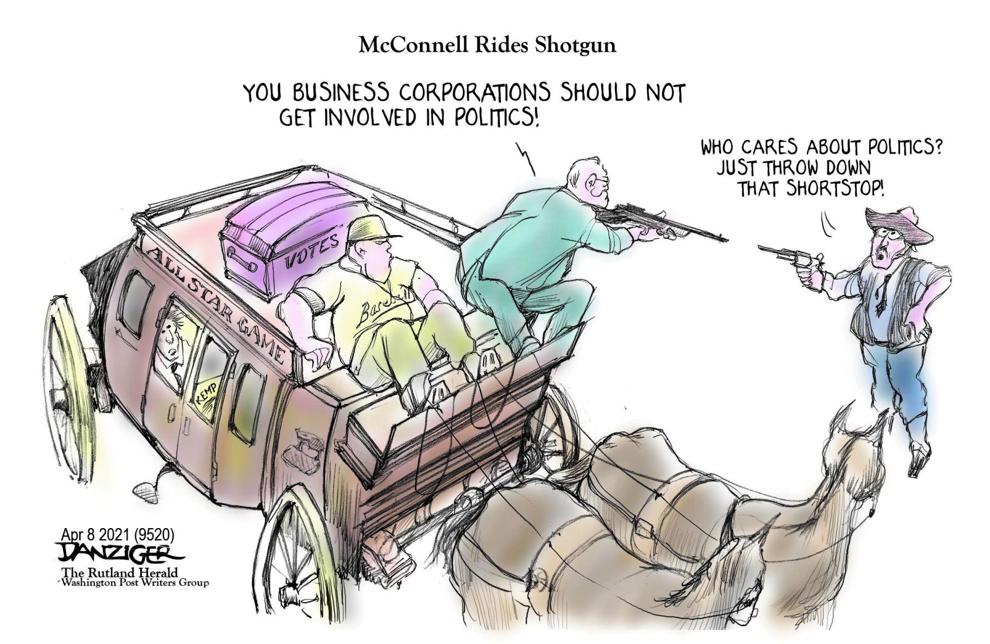 Jeff Danziger cartoon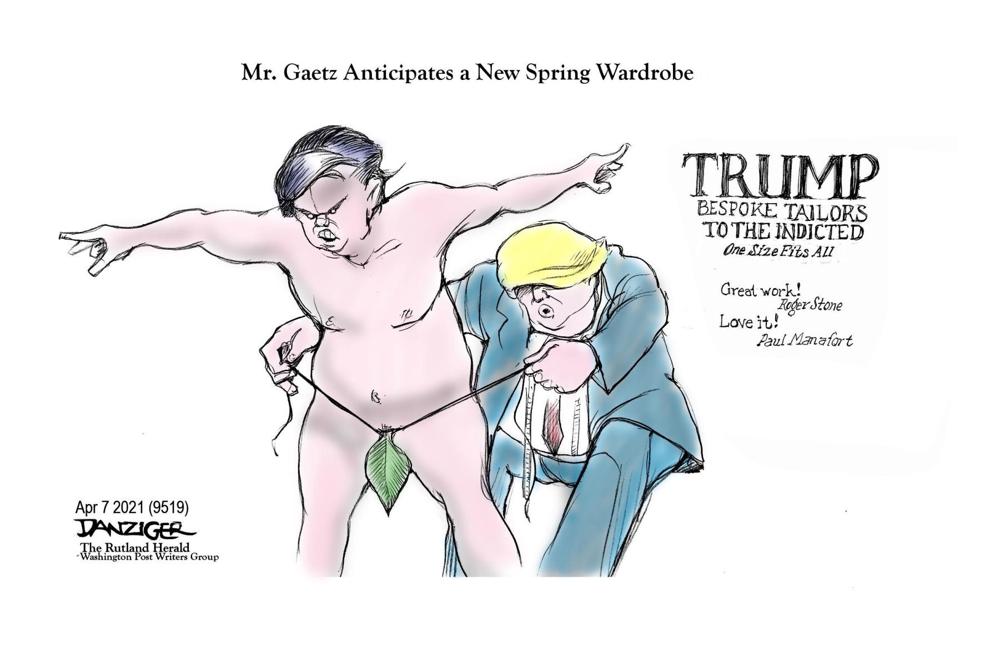 Jack Ohman, editorial cartoon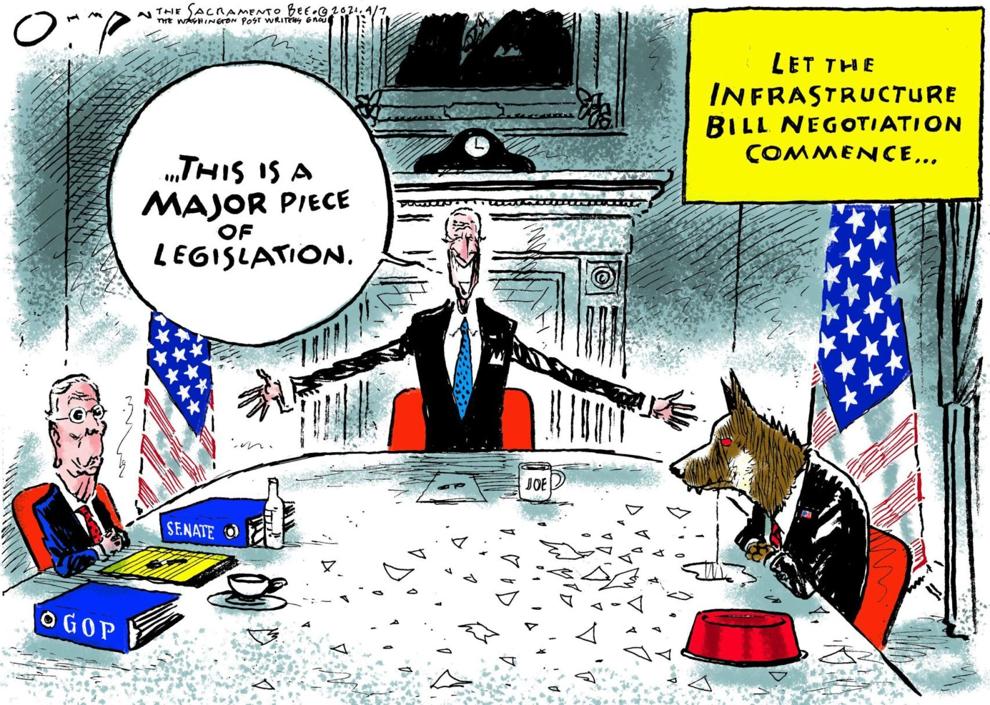 Jack Ohman, editorial cartoon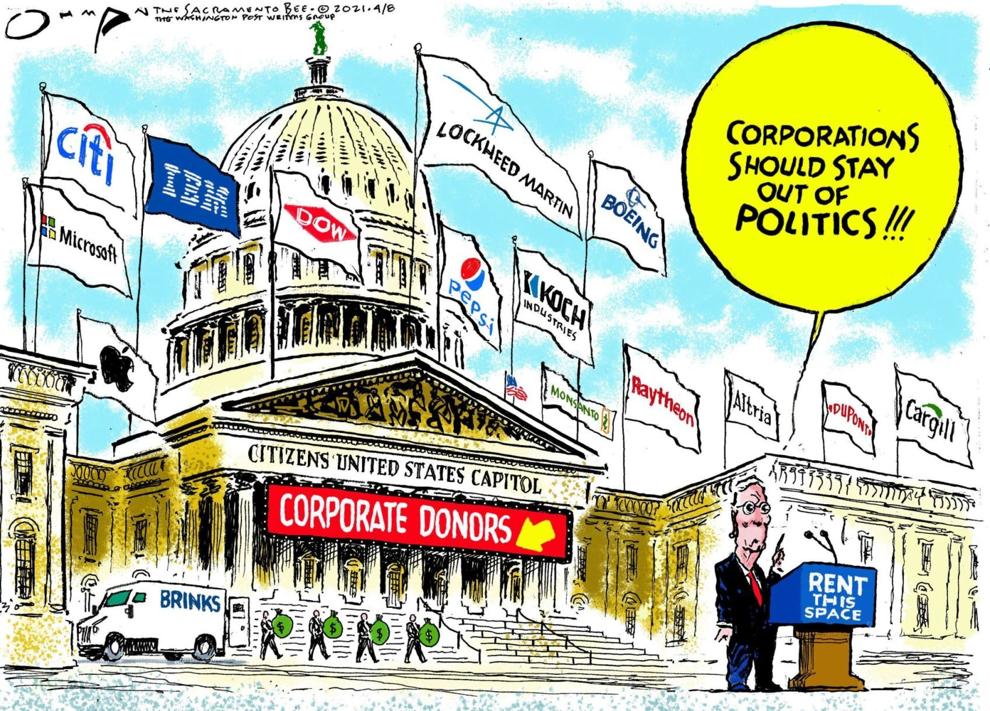 Jack Ohman editorial cartoon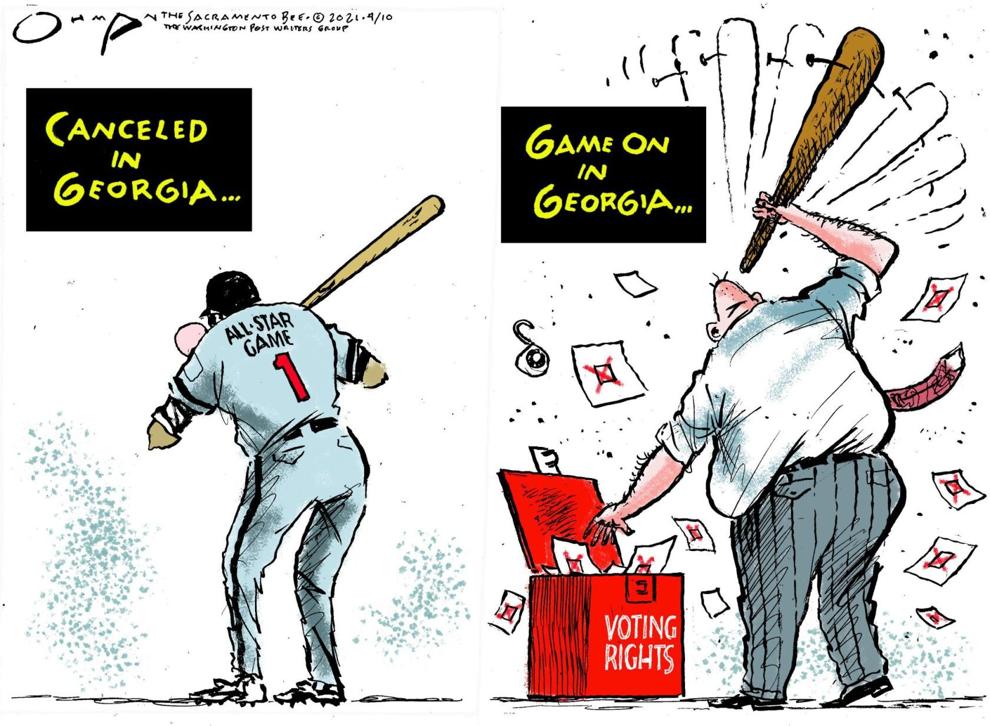 Jack Ohman, editorial cartoon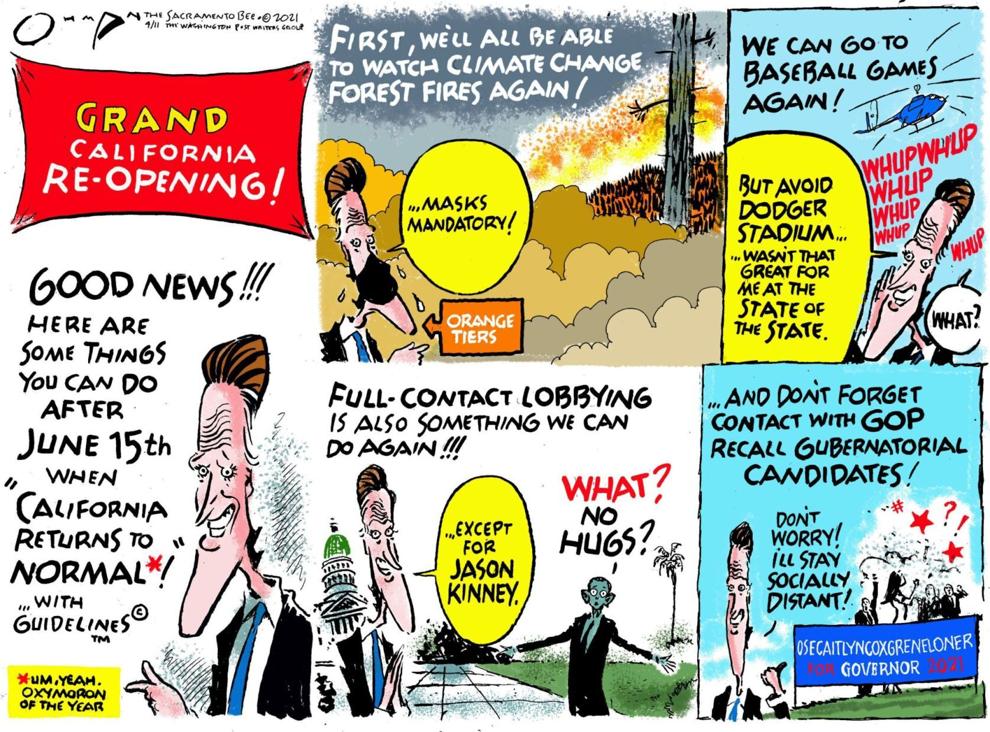 Jack Ohman, editorial cartoon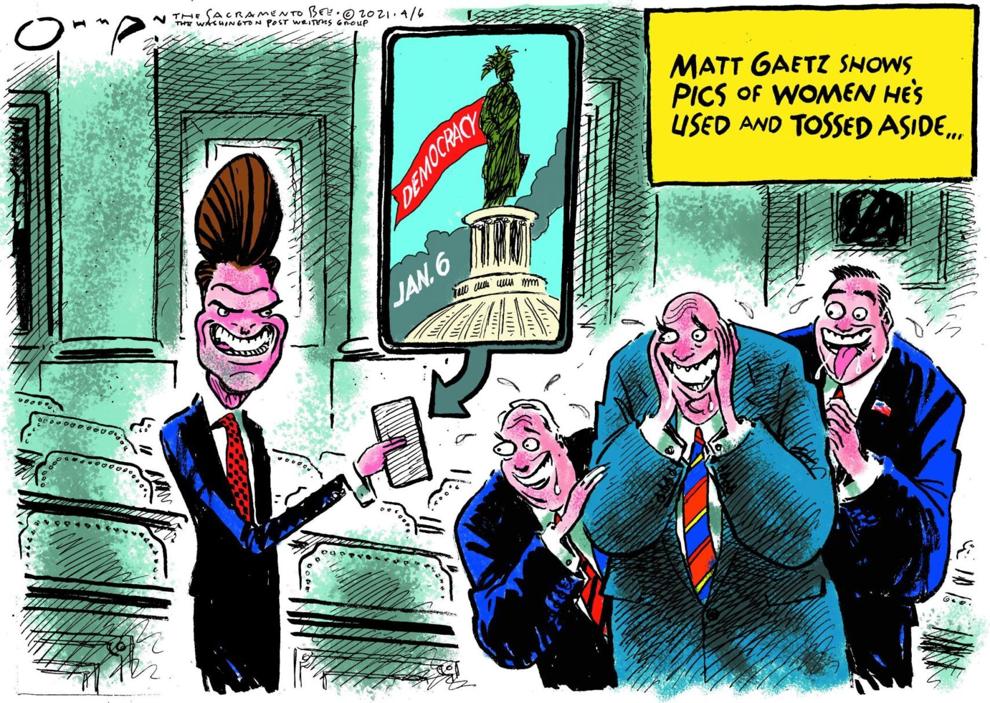 Lisa Benson cartoon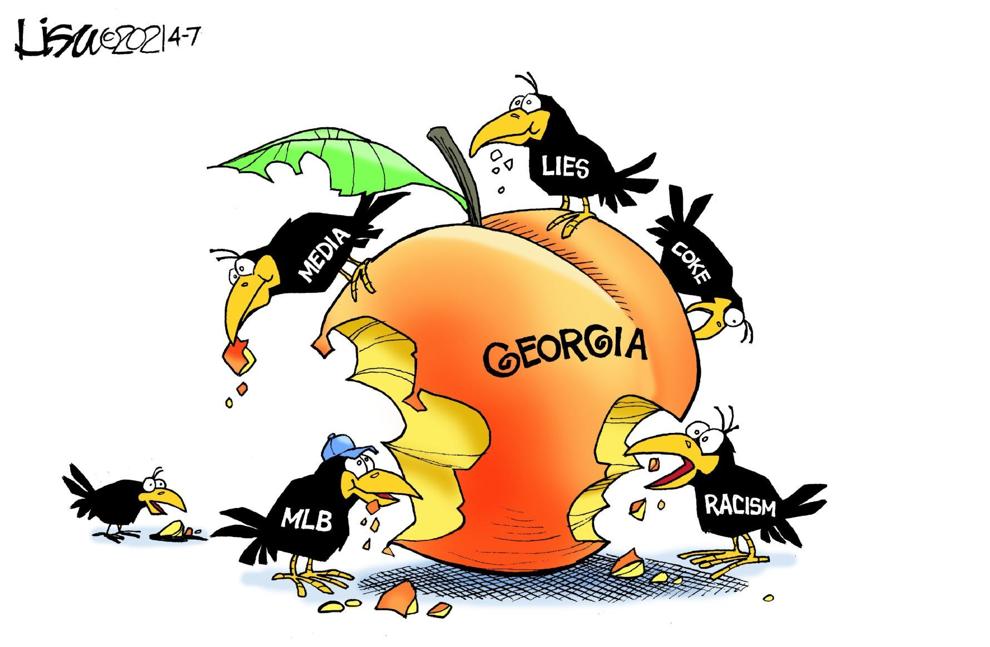 Lisa Benson cartoon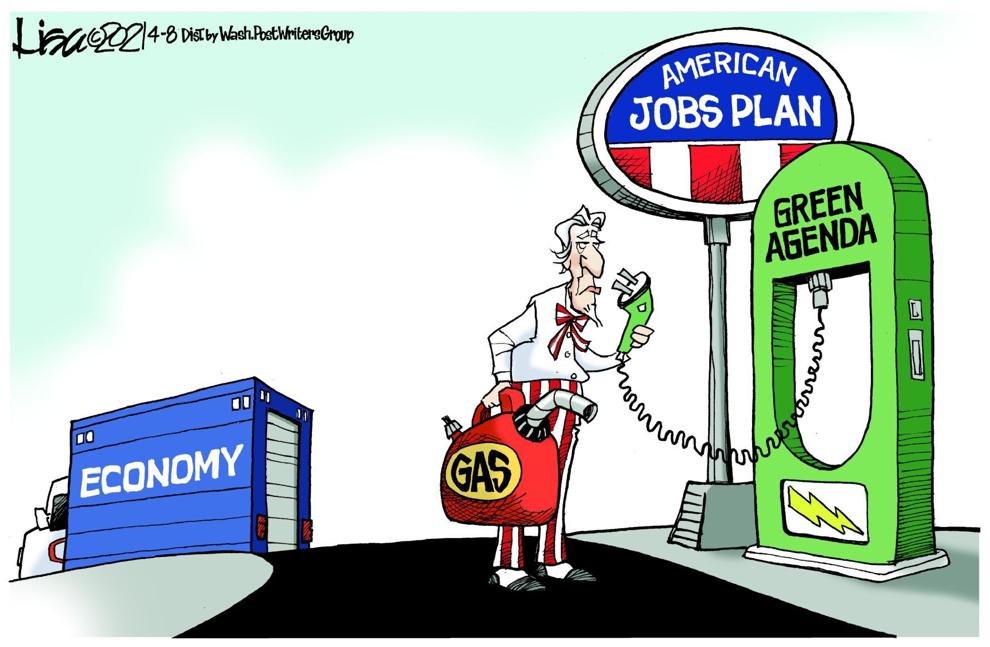 Lisa Benson cartoon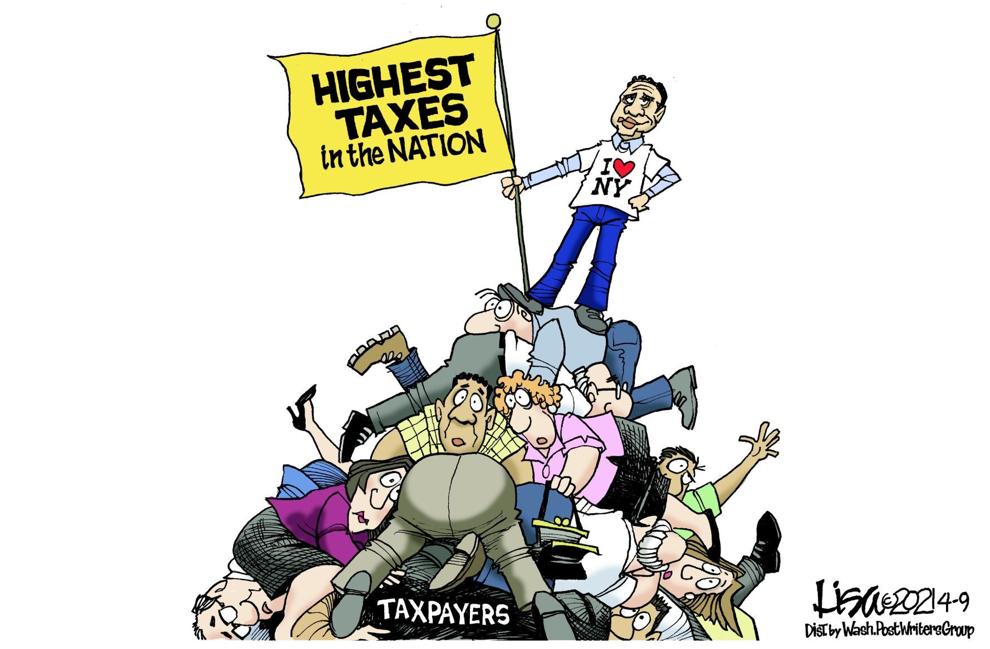 Mike Lester cartoon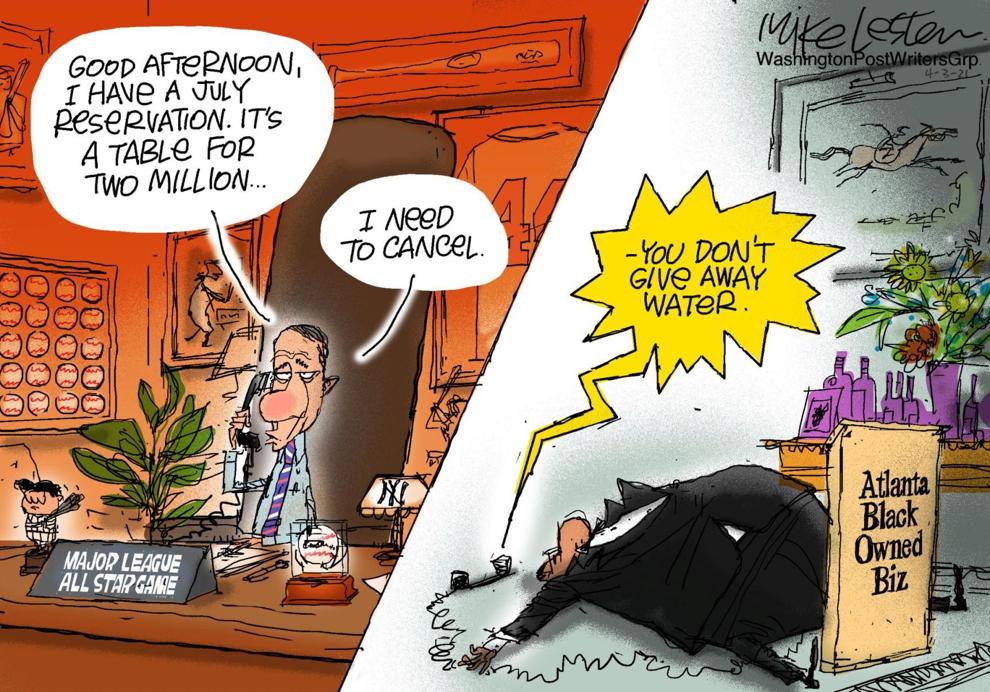 Mike Lester cartoon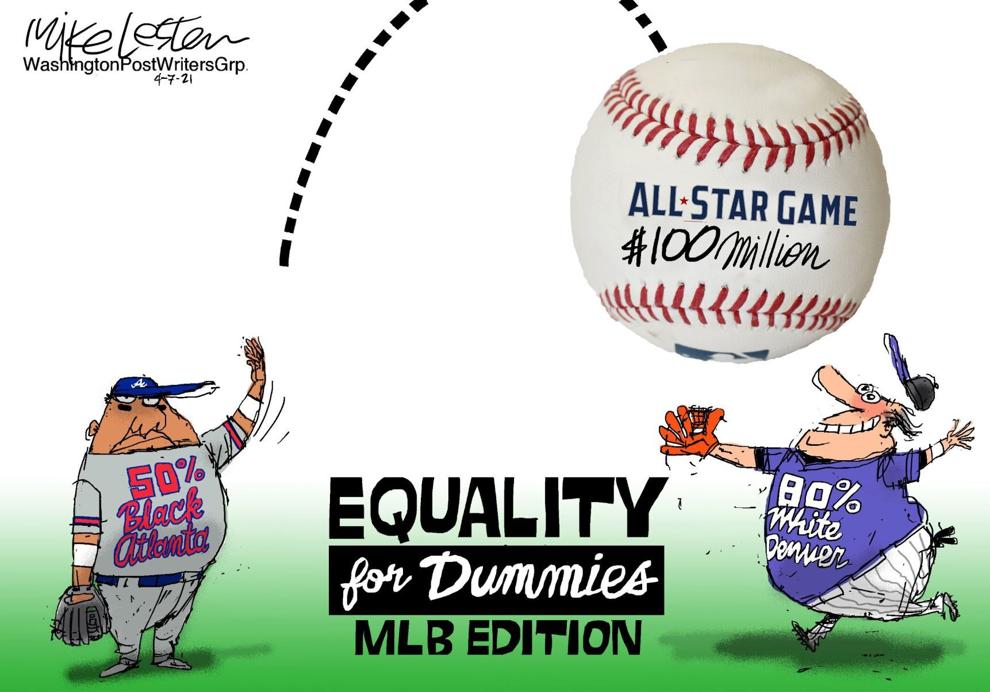 Signe Wilkinson cartoon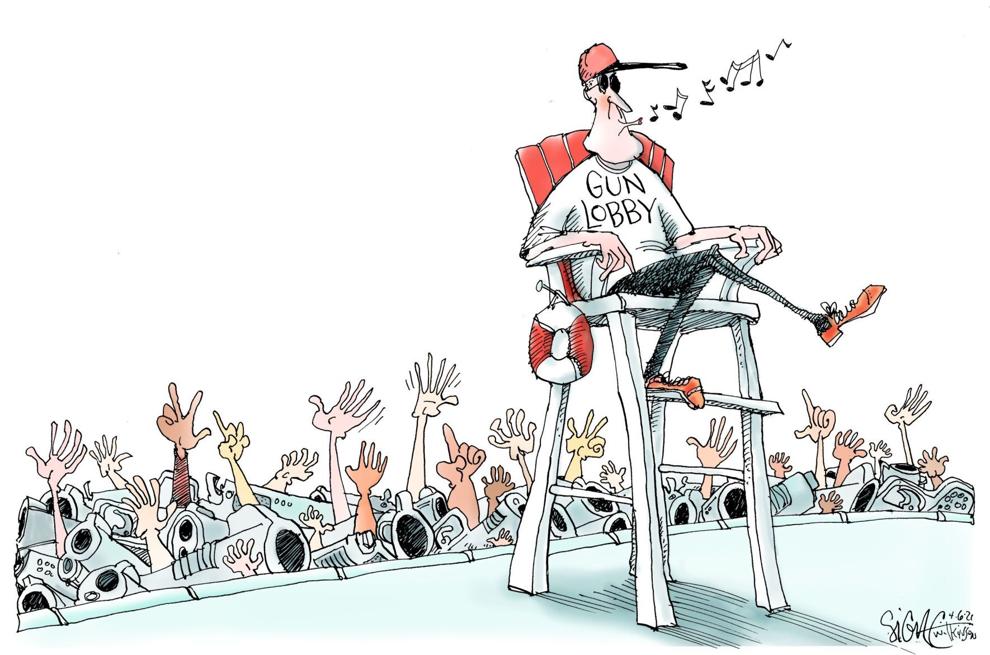 Signe Wilkinson cartoon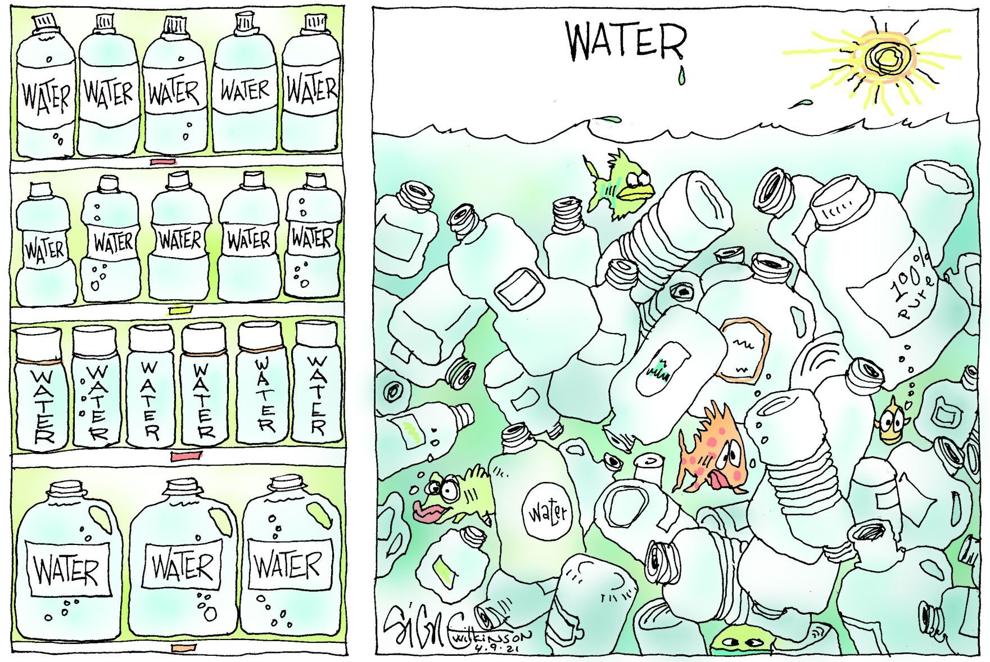 Tim Campbell cartoon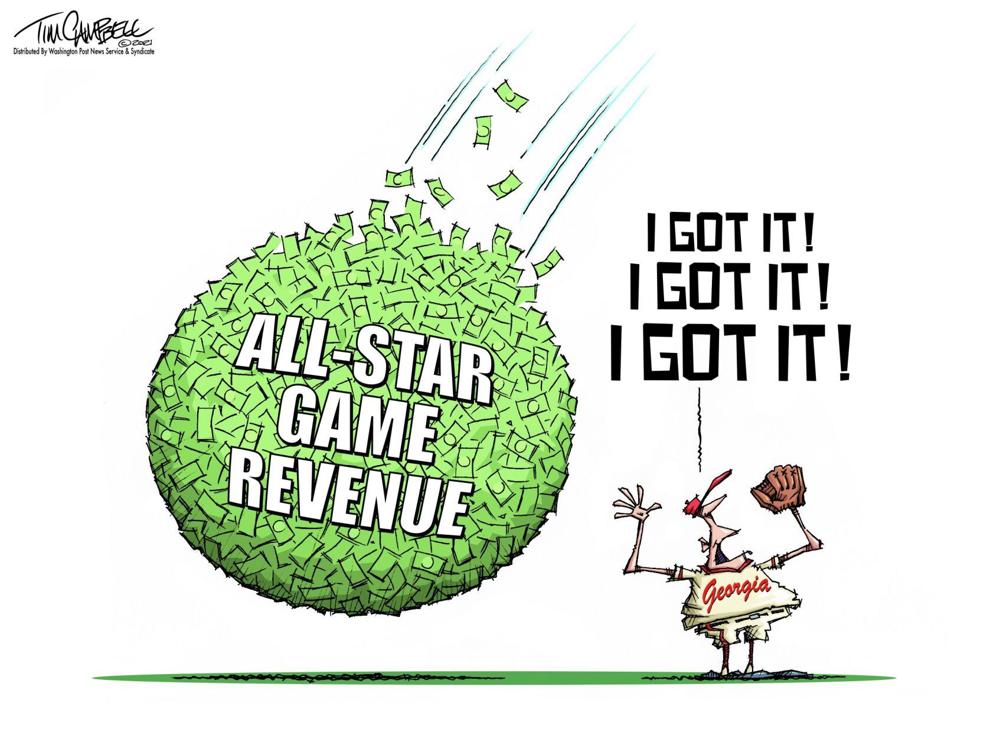 Catch up on Napa County's top news stories