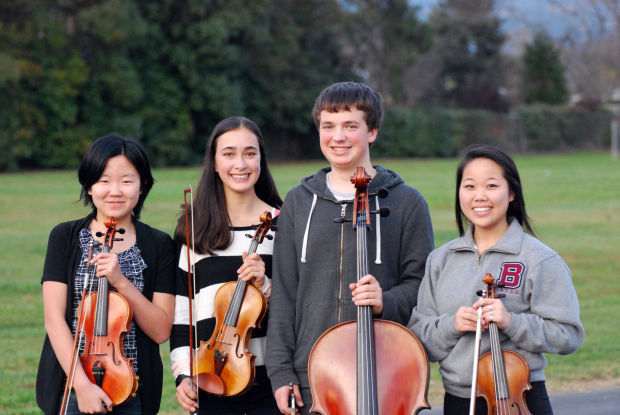 The Napa Valley Youth Symphony (NVYS) presents its concerto competition winners in a concert on Feb. 15, 5 p.m. at the Lincoln Theater in Yountville.
NVYS Concertmaster Christine Cho, a senior at Novato High School, will perform Sarasate's virtuosic "Zigeunerweisen," based on Gypsy themes.
Kiwa Anisman, a freshman at Napa High School, and Bea Pang, an eighth-grader at Napa Christian, will perform the 11th concerto from Vivaldi's Opus 3 collection, "Harmonic Inspiration," which continues to thrill more than 300 years after its composition.
Justin Haggard, a freshman at Napa High School, will play Camille Saint-Saëns' "Allegro Appassionato." Bookending the program will be Rossini's well-known Overture to "The Barber of Seville" and Schubert's Fourth Symphony in C minor ("Tragic").
Tickets can be purchased at LincolnTheater.org. Prices are adults, $25; students (13-18 years), $15; and kids 12 and under, free.