In 1974, Raymond Guadagni was planning a move back to his hometown, Napa after studying at UC Berkeley, earning a degree at Hastings College of Law and launching his legal career.
He was in town visiting his family, scouting possibilities, at the beginning of the week of July 10, 1974. The big news in Napa was that it had unexpectedly rained. The new police department building under construction had no roof and "no one expected rain in July in Napa Valley," according to Guadagni.
The next news, however, was not just surprising; it was horrifying. On the night of July 11, Anita Fagiani Andrews — a Napa woman, mother of two, a former Miss Napa County, well known in the close-knit working class town — was savagely murdered in her family's Napa bar.
Support local news coverage and the people who report it by subscribing to the Napa Valley Register.
"It was shocking," said Guadagni. "Things like this didn't happen in Napa."
The story of Anita's murder and the decades-long search it took to find and convict her killer is subject of Guadagni's new book, "The Napa Murder of Anita Fagiani Andrews, A Cold Case that Caught a Serial Killer." (The History Press, Jan. 18, 2021).
It's a story Guadagni is uniquely qualified to tell: Thirty-seven years later he was the judge who presided over the trial of Roy Melanson, a man tracked down by the relentless work of the Napa police and the evidence of a cigarette butt.
Guadagni's meticulous, mesmerizing account begins as he recreates Napa in 1974 for his readers: the largely unknown working-class town where, yes, some people grew grapes and made wine as they had since the 1900s, but the big employers were Kaiser Steele, Napa Pipe, Napa State Hospital, and, to the south in Vallejo, Mare Island Naval Shipyard. There were few commuters beyond Vallejo and fewer tourists.
Crime? Guadagni notes that people didn't lock their doors and walking down the street, you invariably met someone you knew. "Most of the crimes were alcohol-related," Guadagni said. Crimes were mostly bar fights and drunk driving. Napa had 11 bars, with names like The Red Carpet, the Gilt Edge and the Hooch House. "A lot of them were left-overs from World War II," Guadagni said. Nick Fagiani had opened Fagiani's Cocktail Lounge in 1945. His daughters, Anita and Muriel, who grew up in what was then called "Little Italy," inherited the bar when he died in 1969.
To retain their valuable liquor license, they had to keep the bar open, so the sisters, Muriel, a teacher, and Anita, a secretary, shared the task of running the bar. Anita, the more sociable of the two, took more shifts. She'd leave her day job at Napa State Hospital, open the bar at 5 and keep it open until around 9 p.m.
She drove a tan, 1967 Cadillac which she always parked in front of the bar. Her routine was known, not only to neighbors and customers, but to the Napa police, who, knowing one of the sisters would be there alone, (they had no employees), would routinely drive past to check on the bar. If the padlock was off the door, the light was on and Anita's Cadillac was in front, they knew she was there. When the Cadillac was gone and the light was out, Anita had gone home.
Ironically, on the night of July 11, the patrol car deviated from the routine. In the morning, when Muriel got a call that her sister had not shown up for work at Napa State, and she drove to the bar, she found that the Cadillac was gone, but the sign was lit and the door unlocked. In the storeroom, she discovered her sister, lying in a pool of her own blood, partially clothed, her clothes in disarray. She had been stabbed 13 times with a screwdriver, but according to police reports, it took some minutes for her to die.
Muriel subsequently closed and locked the bar, leaving it just as she had found it that morning, with the bar stools, all neatly lined up, except for one. She would neither sell nor reopen it, she said, until her sister's killer was found.
A cold case?


"It is of paramount importance to solve serious crimes quickly, particularly homicide," Guadagni writes. He quotes Napa police chief Steve Potter: "If a murder is not solved within the first 48 hours, the chance that it will ever be solved, diminishes in direct proportion to the time that passes."
But in 1974, Napa had no criminologists, no crime scene reconstructionist, no laboratory. There were so few crimes, there was no public defender's office. "If a criminal defendant could not afford to retain counsel, the judge appointed a local lawyer from a rotating list." Guadagni writes.
The police brought in a criminologist who took photos and reconstructed the crime. Then "they were faced with the daunting and sometimes tedious task of running down every possible lead, no matter how far-fetched."
Of particular interest was a strange story told by a local man, David Luce, who had dropped into Fagiani's with two friends on the night of July 11. He told police that the only other person in the bar that night was a stranger who had sat at the back, and appeared to be averting his face, hiding it from view so noticeably that Luce's friend, Al Mufich finally called out, "Hey, you son of a bitch, what are you hiding from?"
Hoping to prevent trouble, Luce later approached the stranger and offered to shake hands, telling him, "Don't get too excited about Al." They shook hands, and Luce described a "hot, soft, wimpy hand, like there were no bones in it." It reminded him, he told police, of the time he'd shaken hands with Richard Nixon, the same kind of hand.
When Luce and his friends left the bar, only two people were left in it, the stranger and the bartender, Anita Andrews.
Who was he? Clues were scant. It appeared that Anita Andrews had cleaned off the bar in preparation for closing, except for one ash tray with a cigarette butt in front of the bar stool that was pushed out of line. A screwdriver, assumed to have been the murder weapon washed clean, was on the bar, along with a towel. The office was ransacked; Anita's handbag was gone along with her Cadillac.
A report came in that her credit card had been used in Sacramento to fill a tan Cadillac with gas. But after that, the car disappeared. No trace of it was ever found. All the leads turned up empty. The Napa police also didn't have a cold case department but it appeared they had a cold case.
Napa police didn't forget the case, however. "From 1974 to 2011, the work of the Napa Police exemplified their dedication, devotion and perseverance," Guadagni writes in his dedication of his book to them. "Even though they were investigating a seemingly unsolvable case with no obvious suspect and no motive, they never gave up. These professional officers chased every lead, preserved every bit of evidence and spent countless hours working to solve the murder of Anita Andrews."
In 2006, the case was assigned to Detective Don Winegar, and a team that included District Attorney Paul Gero and Investigator Leslie Severe. And with the advancements in DNA testing and the establishment of national computerized networks, they were able to extract enough DNA from the lone cigarette butt to find a DNA match with a man named Roy Melanson, in prison in Colorado for the murder of a young woman named Michele Wallace, who had disappeared in September 1974, just weeks after Anita Andrews' murder.
A drifter with a history of crimes, Melanson had been arrested on a Texas warrant for kidnapping and raping another woman, Sandra Sue Arnold, in February 1974. When police searched his car they found Michele Wallace's car keys, credit card and insurance information. Convicted of Sandra Sue Arnold's rape, he was sentenced to life in prison, but was released in 1988. In 1992, the remains of Michele Wallace were discovered, and Melanson, convicted of her murder was sent back to prison, again for life.
Ironically, he was due for his first parole hearing in 2012, Guadagni said; but by then the Napa team had amassed enough of a trail of a violent sexual predator, rapist and murderer to feel they had enough to bring him to trial for the murder of Anita Andrews.
The trial


At this point, Guadagni brings his reader into the courtroom with him to witness what happened during the trial that began on Sept. 21, 2011.
He describes the pretrial motions — his decisions as to what to admit as evidence from Melanson's horrific record; and a last-minute decision not to admit the testimony of a "surprise witness," another inmate who said that Melanson had confessed his guilt to him.
Referring to himself only as "the judge," Guadagni continues to tell the story in the same quiet, factual, objective voice he established as he recounted, in gripping detail, the process the police followed to break their case. He describes the testimony of witnesses, the instructions to the jury, the objections of the attorney, his own rulings, the visit of the jury to the scene of the crime. As the case moves, day by day, to the verdict, he evokes a suspense: even knowing the outcome from the title of the book, one sees how the painstaking path to justice could have been obscured, jeopardized by a technicality.
Guadagni's sentence was life in prison, to be served consecutively; that is, if Colorado ever releases Melanson, it will only be to returned to California to serve another life sentence. Guadagni insured that the "74 year old killer Melanson would die in prison."
'He lied'


During this shelter-at-home time, many people have been watching endless detective series, tales of crimes and criminals brought to justice in just under an hour by Inspector Linley, Albert Campion, Father Brown, Mike Shepherd ("Brokenwood Mysteries") and Sidney Chambers ("Grantchester"). The horror of crime, here is balanced with the appeal of justice rendered, usually in under an hour.
The riveting power of "The Napa Murder of Anita Fagiani Andrews," is that it is real. A stranger came to our town, murdered a woman who could have been any one of us, and drove away in her car. He left an indelible mark on her family and her community, as well as an unknown number of others throughout the country.
The story as well as the many historical photos — of Napa in 1974 , of the interior of the bar, a blood-spattered wall, a towel encased in a plastic bag, a photo of Anita Andrews, and the prison photos of Roy Melanson, as well as the other characters from this story, all bring home the harrowing reality.
Because it's all true, it ends with unanswered questions: What brought Melanson to Napa? What happened to Anita's car? How many other victim's did Melason leave behind? What made him into such a monstrous person. The answers, Guadagni writes, will probably die with Melanson.
A couple of questions, however, that can be answered by the judge himself. "Was the case established beyond a reasonable doubt for him? When?"
Guadagni said the similarities between Melanson's other crimes — a marker by which he would apparently tear panty hose off his victim's one leg but leave it on the other was significant.
He did worry, however that the actual evidence, the 37-year-old cigarette butt, was enough. It placed him at the bar in Napa but not in the blood-spattered storeroom where Muriel found Anita was found by her sister. "I didn't know if that would be strong enough," he said.
But then there was interview of Melanson when Detective Winegar went to Colorado to question him. Melanson said he had never been to Napa, had never heard of it. "Where is it?" he asked Winegar. When the detective told him, they had his DNA on the cigarette, Melanson continued to insist he'd never been to Napa.
"He lied," Gaudagni said.
Muriel Fagiani, became a local legend as the watchdog of Napa government. She died in 2010, but by then the Napa team was able to tell her that they were sure they had got the man who had murdered her sister. With this resolution, she sold the building that had remained locked for so many years to a local man, Steve Hasty, who renovated the historic building. Today it is Avow, a restaurant on Main Street.
WATCH NOW: How to read more books even when you're busy
Photos: The city of Napa as it looked 100 years ago
Photos: The city of Napa as it looked 100 years ago
Napa History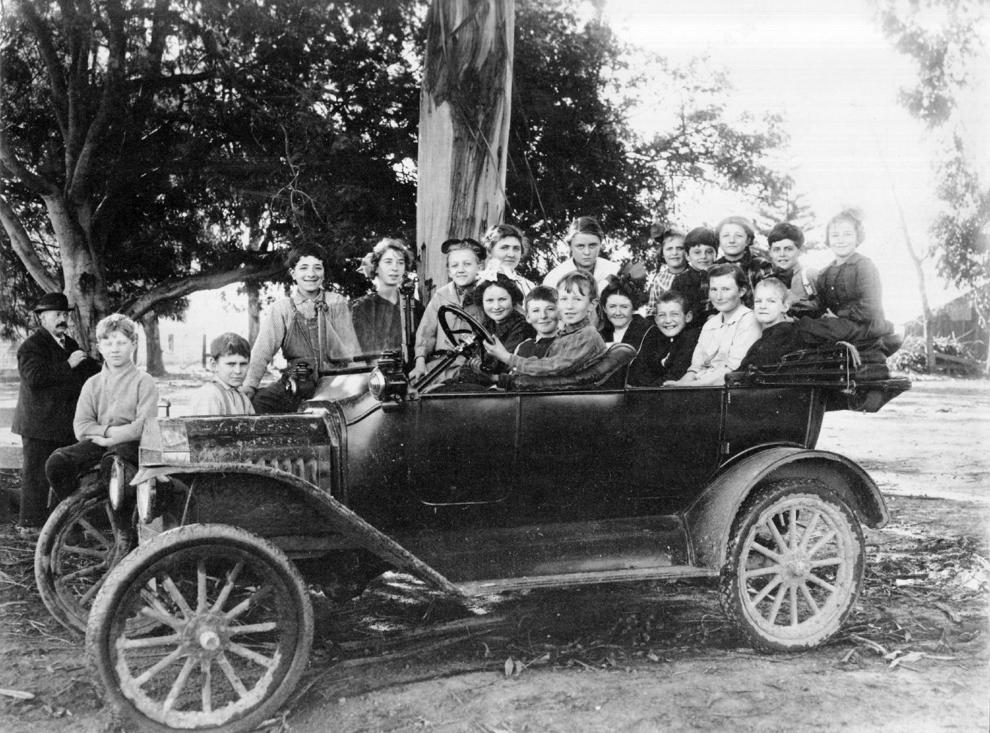 Napa History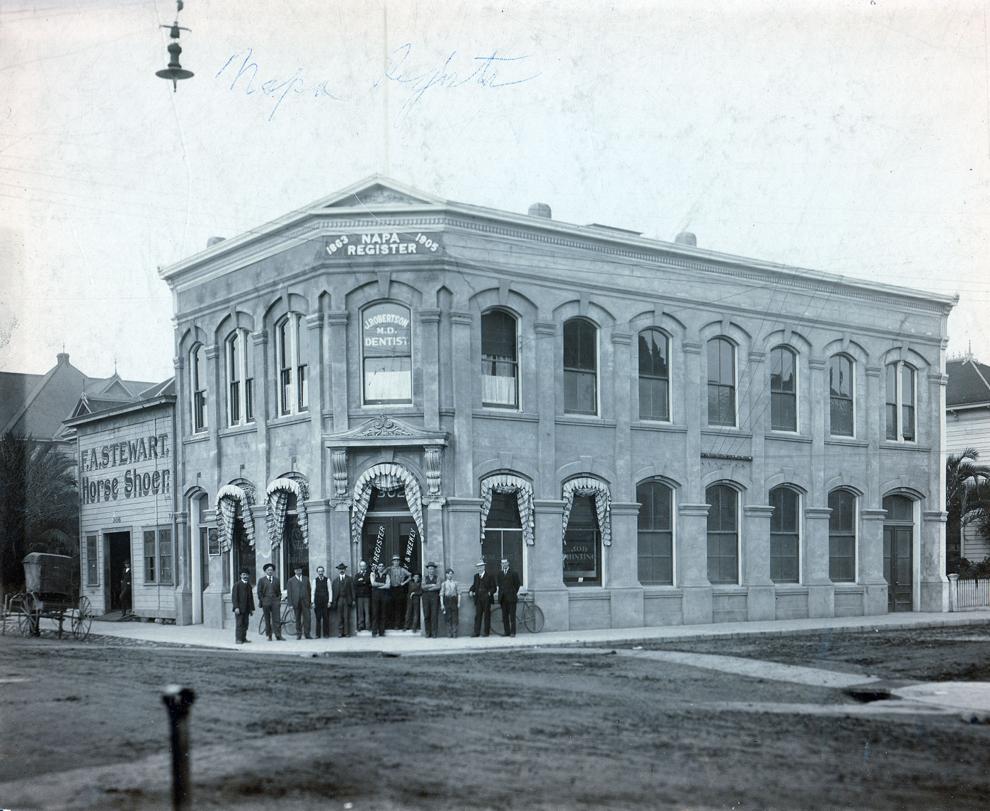 Napa History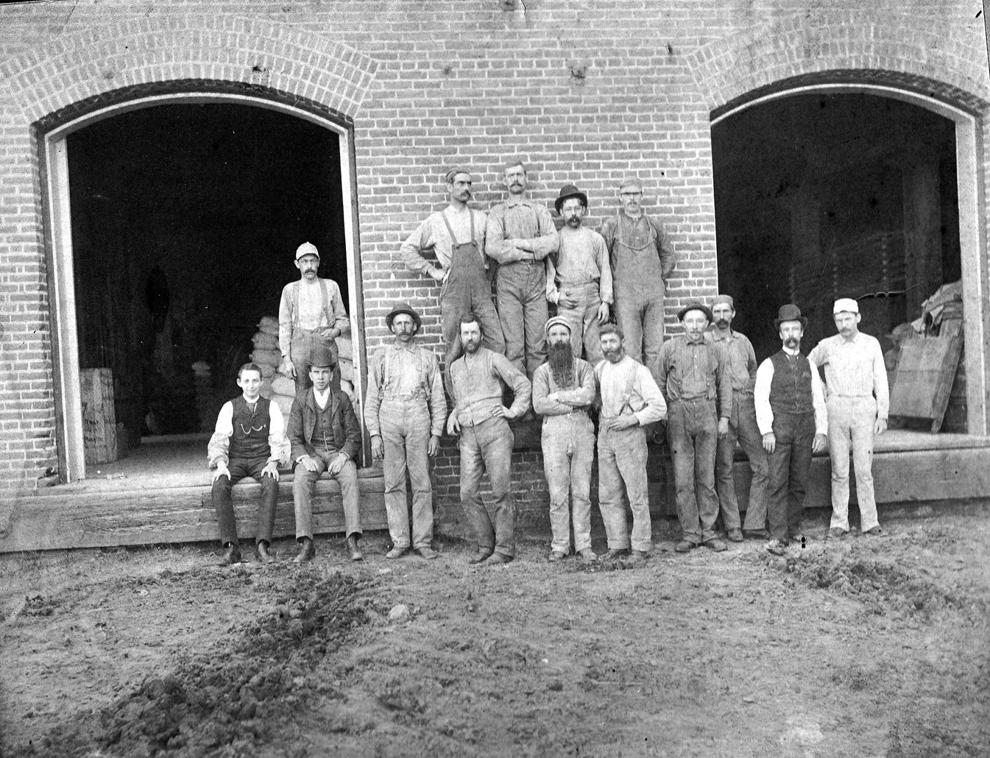 Napa History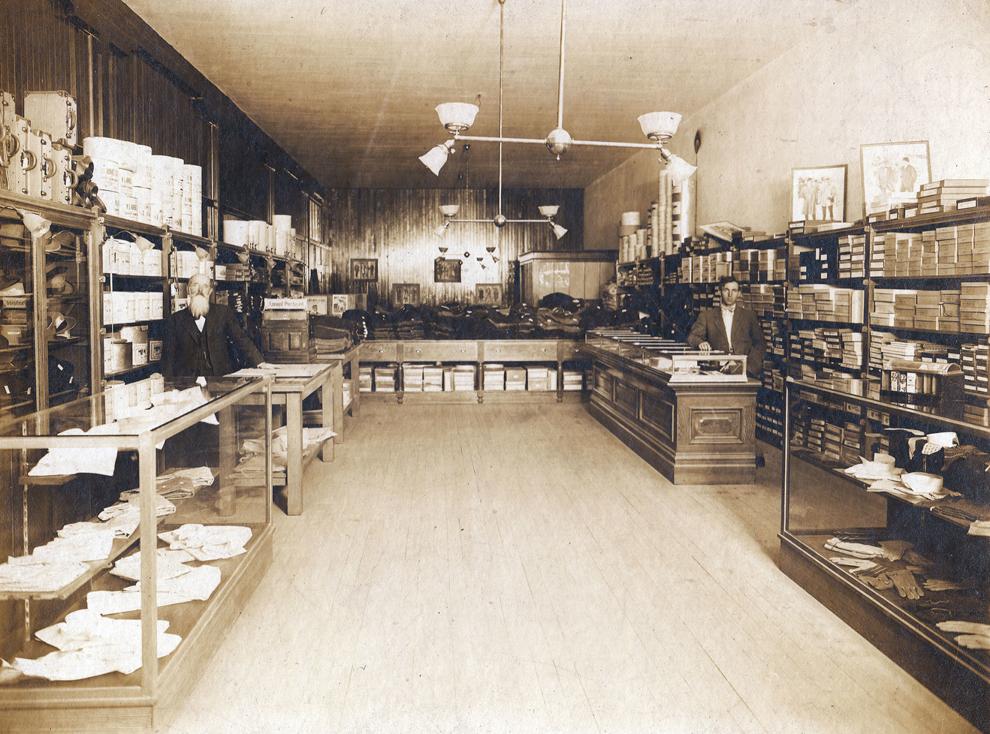 Napa History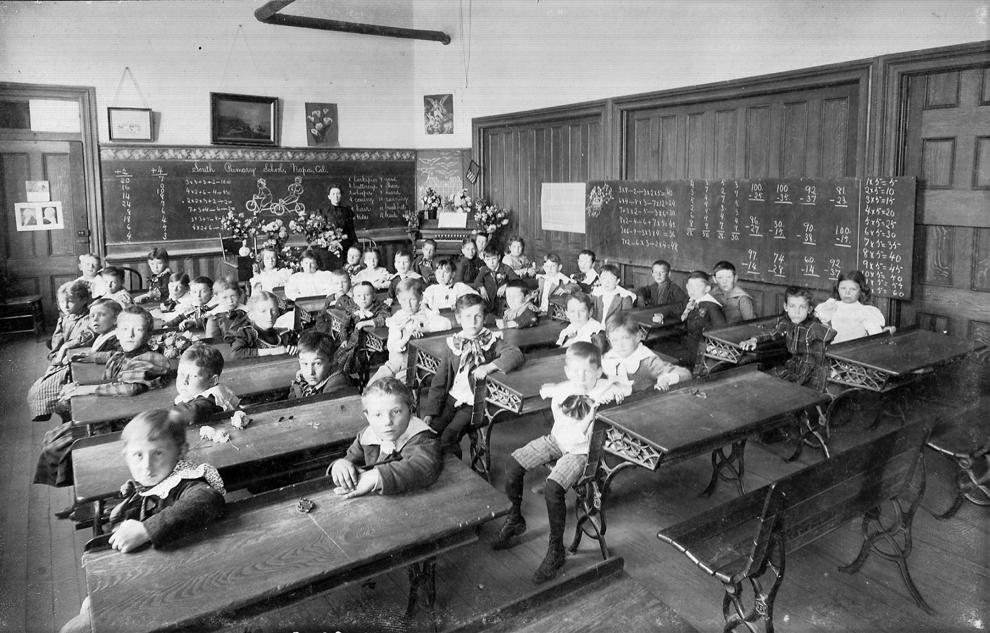 Napa History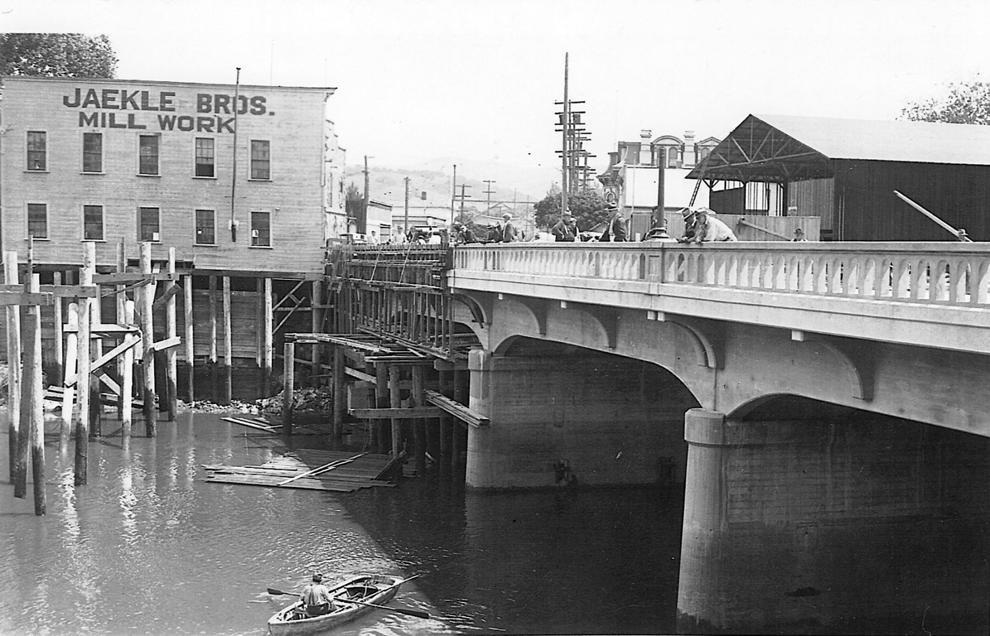 Napa History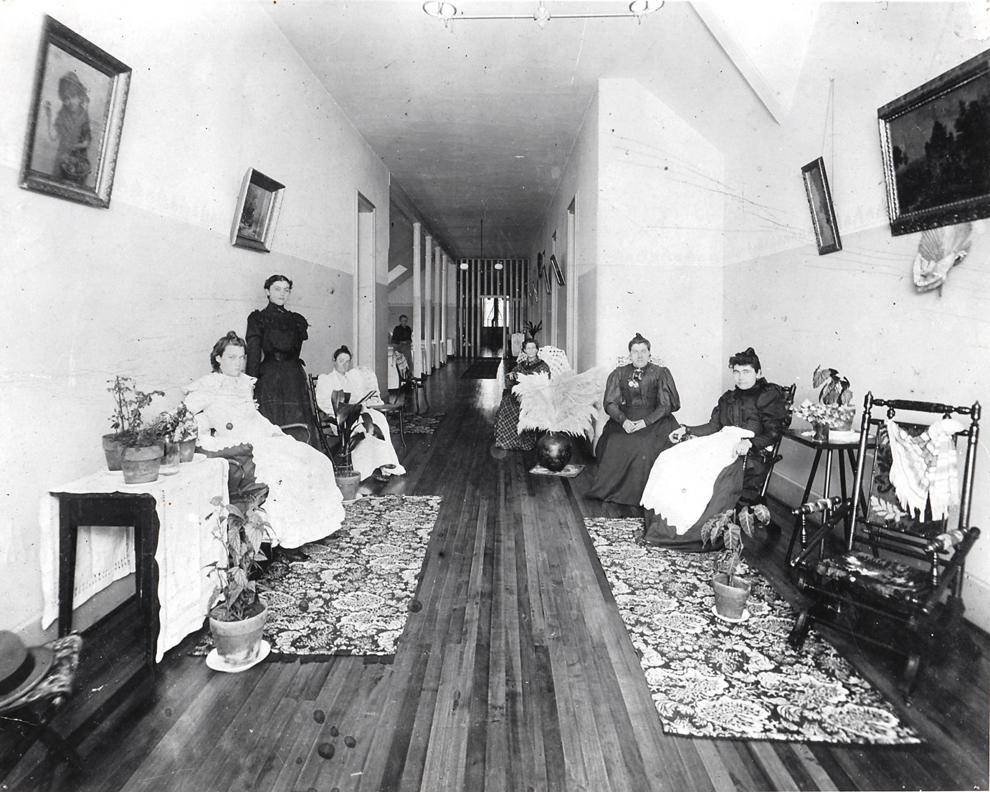 Napa History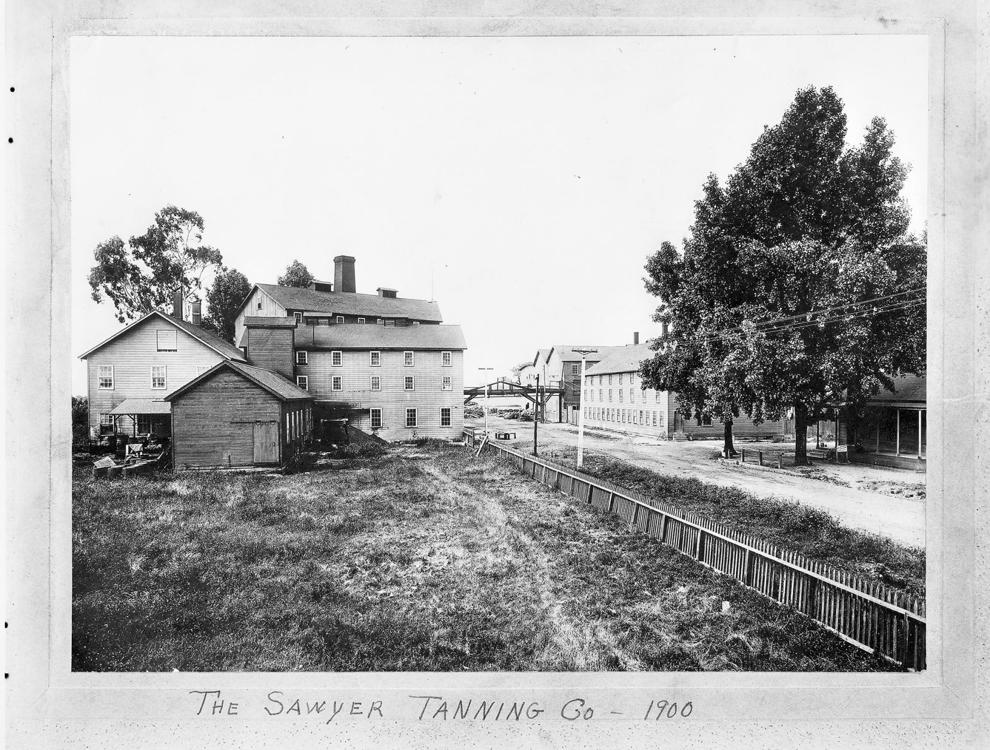 Napa History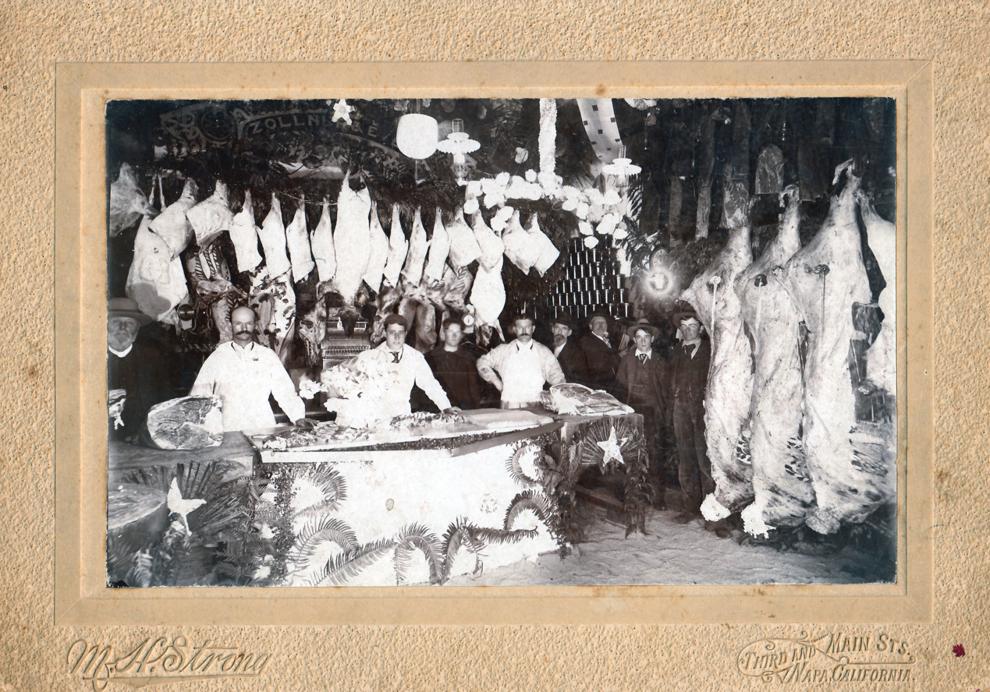 Napa History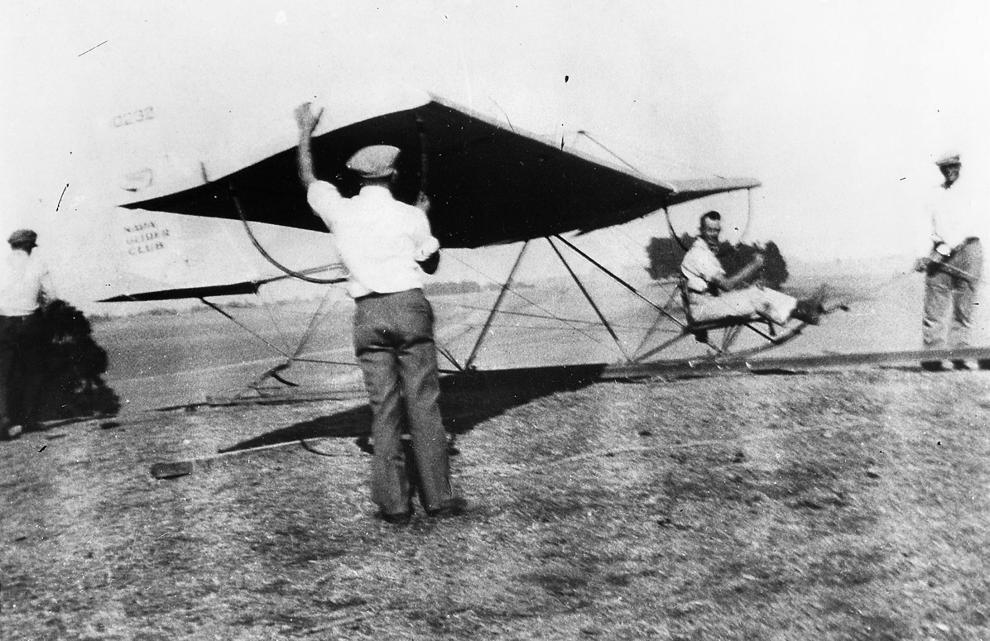 Napa History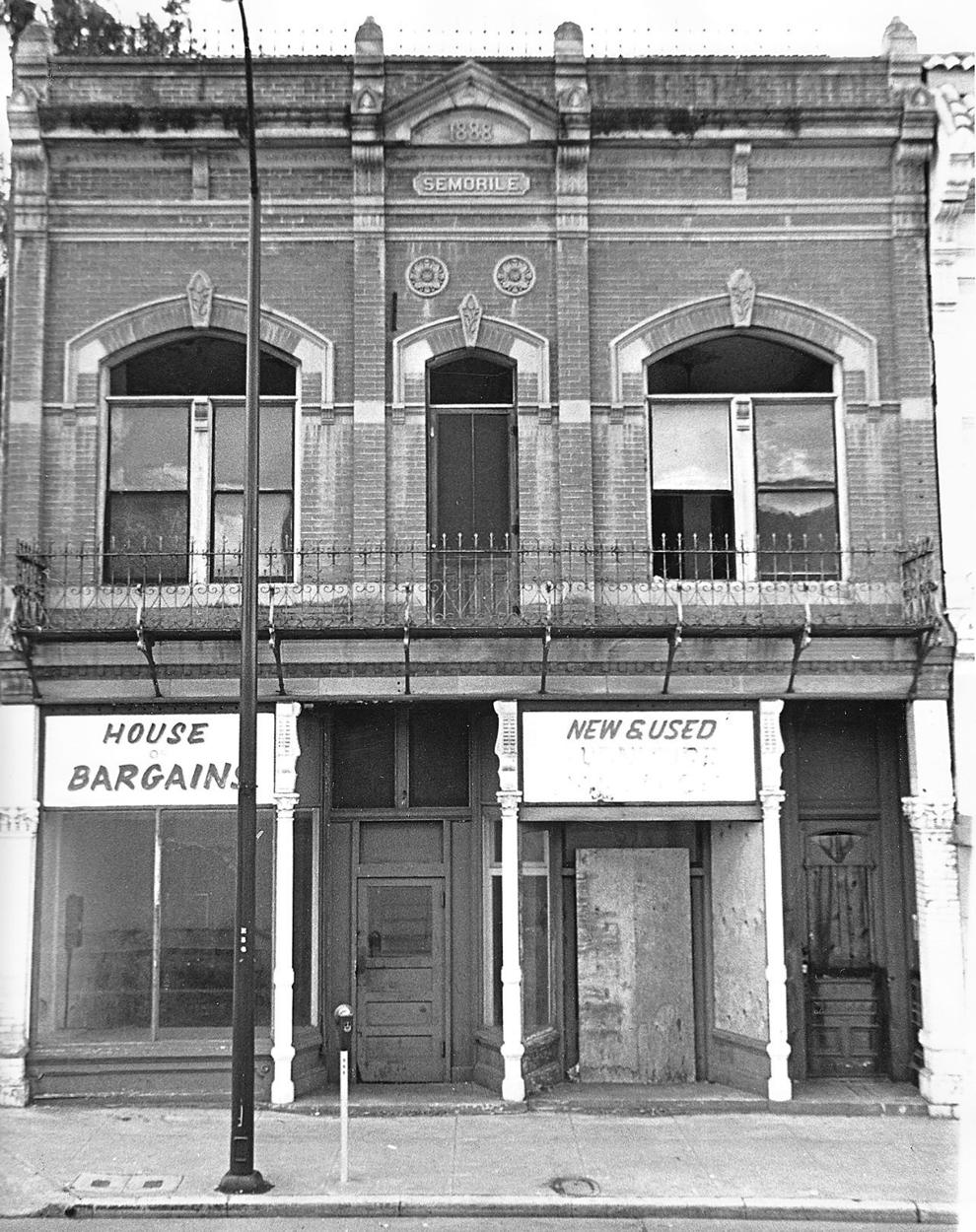 Napa History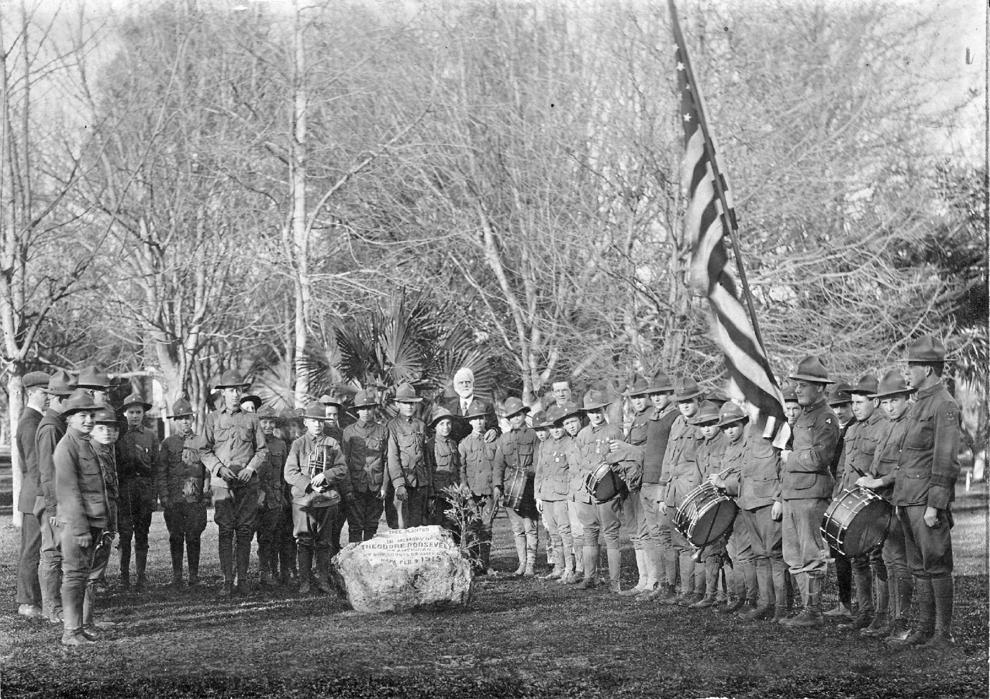 Napa History
Napa History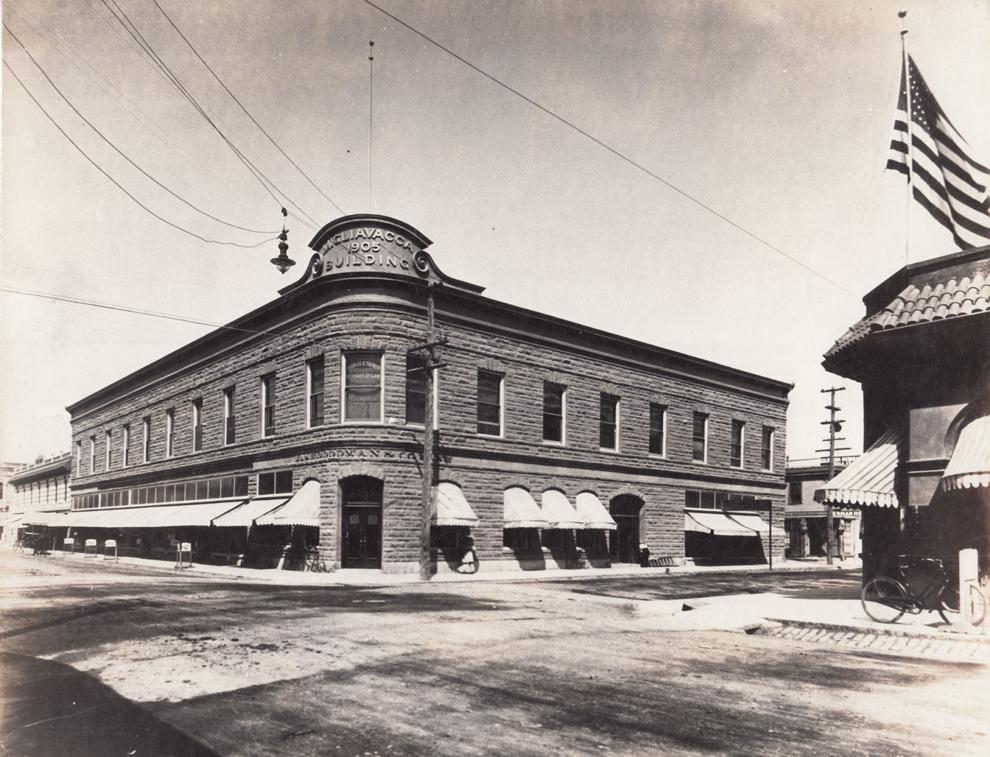 Napa History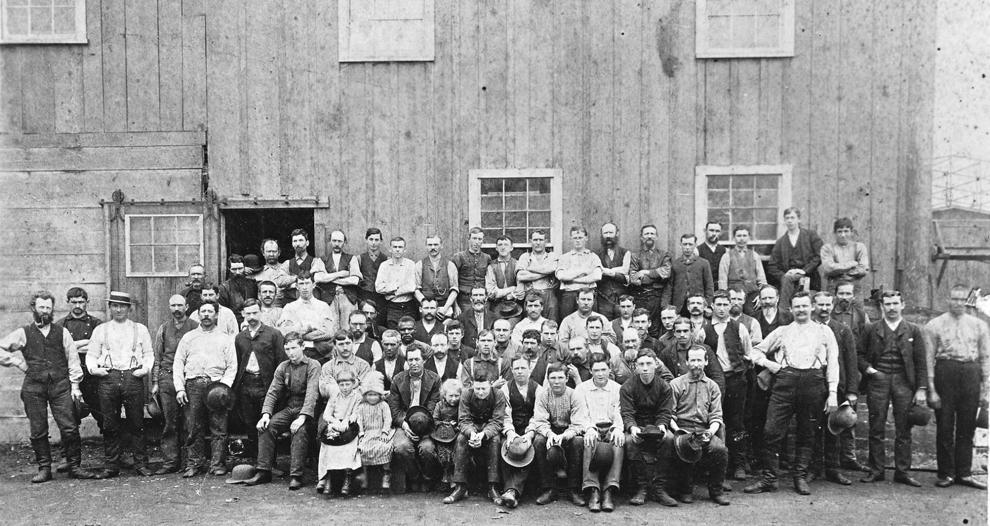 Napa History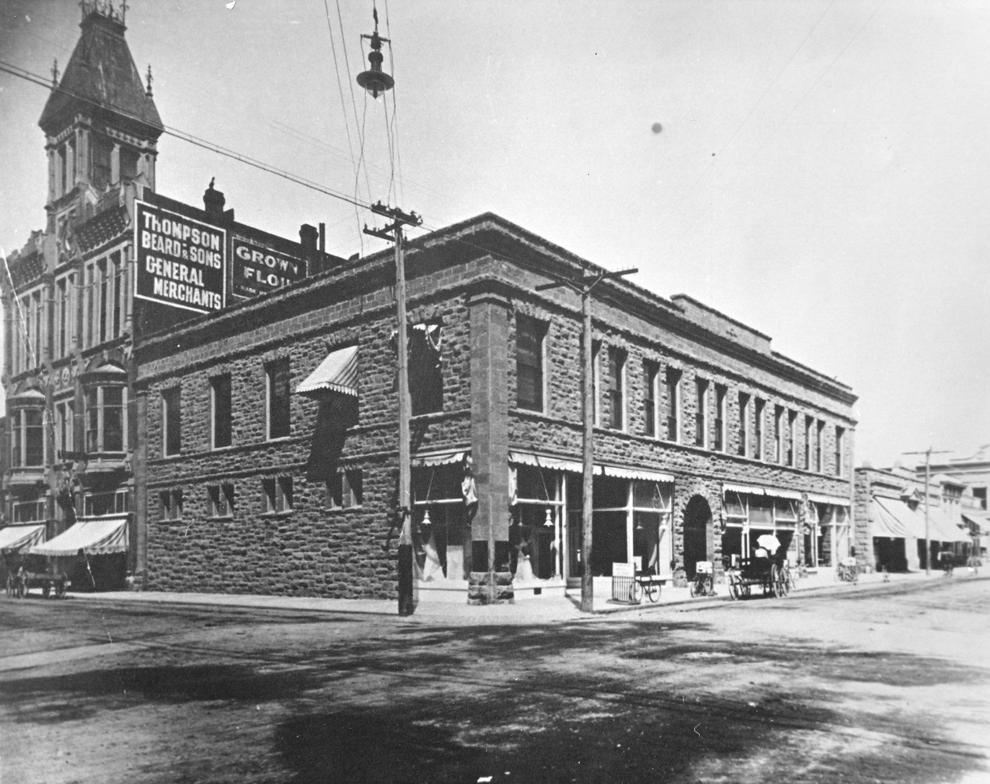 Napa History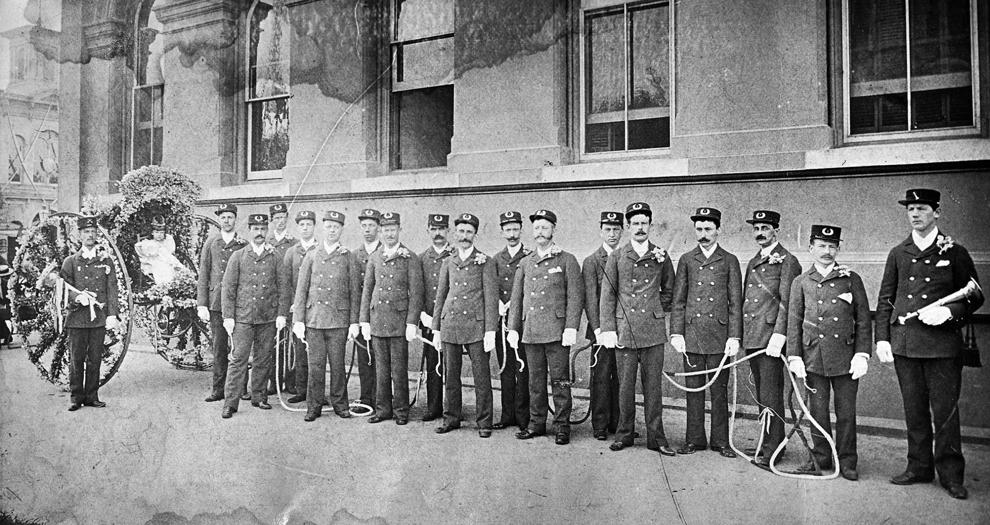 Napa History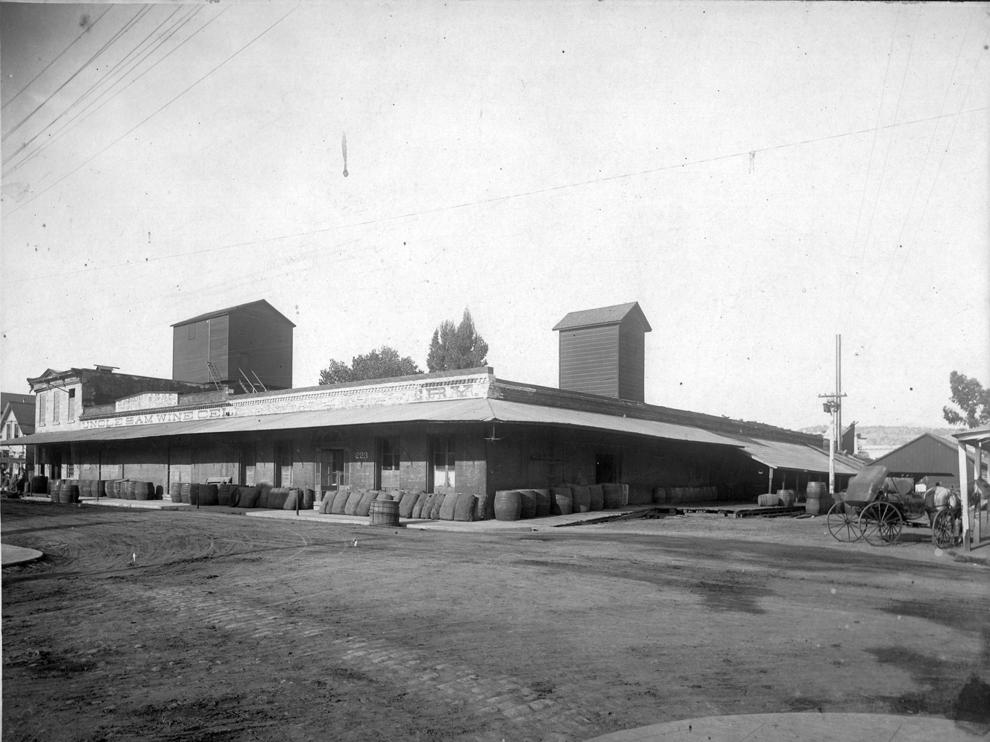 Napa History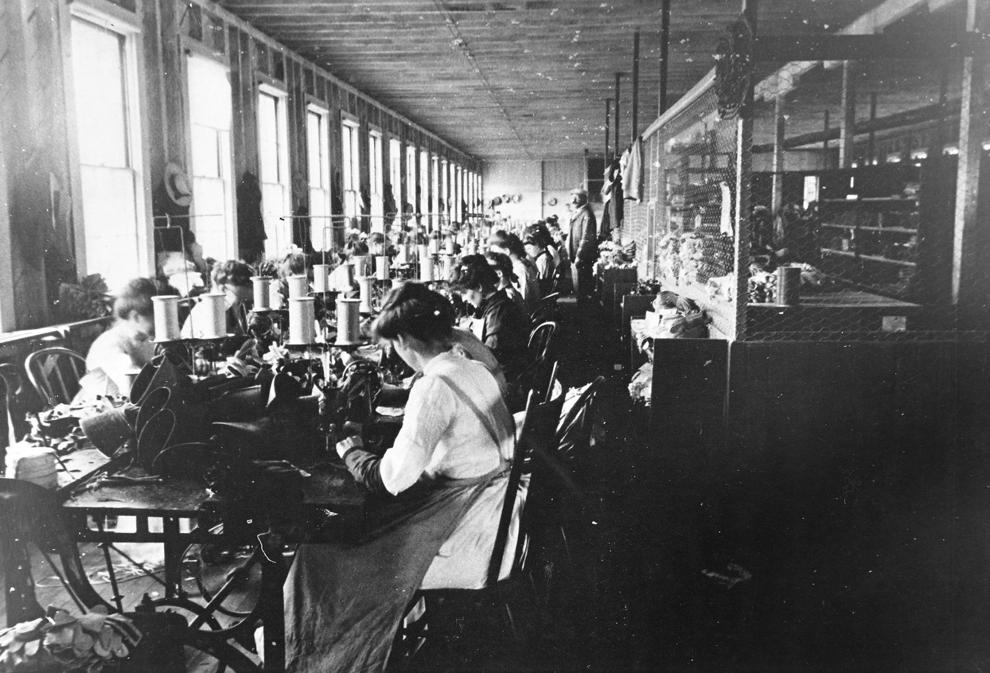 Napa History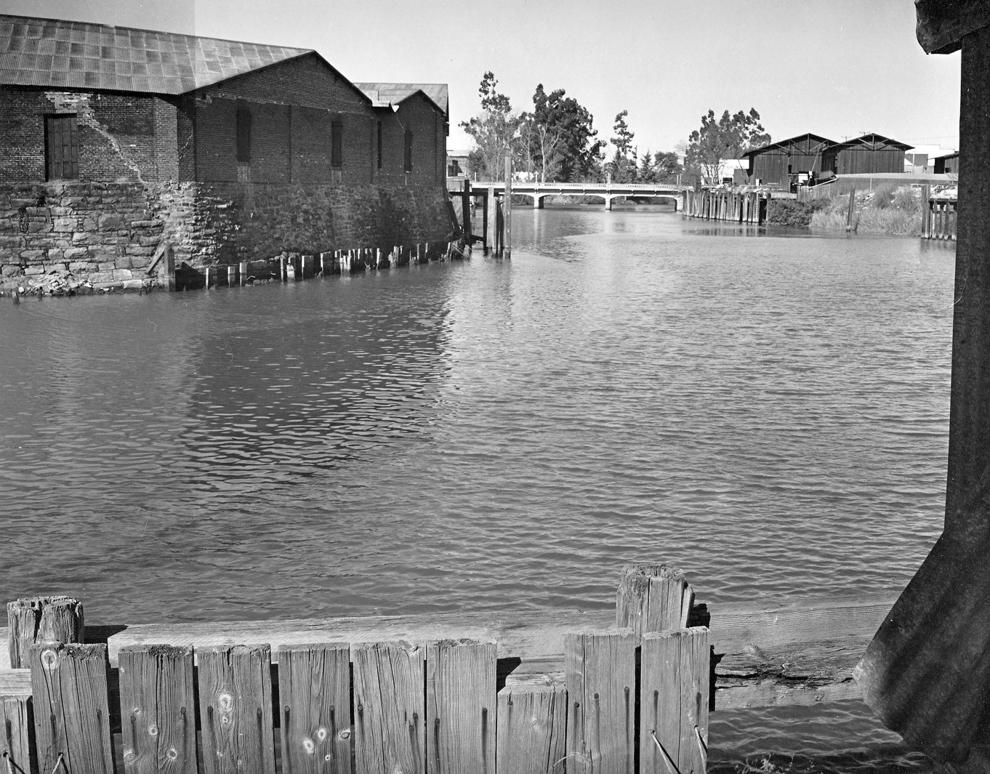 Napa History