Iris Jamahl Dunkle was a sixth-grader when she first visited Jack London State Park on a class field trip to view the Glen Ellen "Beauty Ranch" of the famous writer.
There you can view the remains of his Wolf House, destroyed by fire before it was finished, the cottage where he died, and the rock marking the remains of the man who declared he would "rather be ashes than dust."
It was some years later that Dunkle began to wonder about the woman who had lived in the other stone house on the grounds. Charmian Kittredge London, Jack's widow, and his step-sister, Eliza Smith, built the imposing House of Happy Walls. After Charmian's death in 1955, it became, as she had wished, a museum, and a tribute to the Londons' work and their life together.
We're offering our best deal ever with this Editor's Special. Support local news coverage by subscribing to the Napa Valley Register.
That school girl's visit was "the first time I encountered a 'real' writer, one whose life I could see and touch through artifacts," Dunkle said. "It was, of course, Jack London I fell in love with: his mind like a jar of bees, the perfect lines of his muscled body. But what I didn't realize at the time was that on that day I had also encountered another writer, one who few people know much about, who would haunt me until I could tell her full story, recreated from the artifacts of her life.
This Dunkle does this in her vivid and memorable biography, "Charmian Kittredge London, Trailblazer, Author, Adventurer," (University of Oklahoma Press).
It's a dedicated, fascinating work that brings a woman out of the shadows and into the light of her own considerable power and worth.
Dunkle is a poet, author and professor, who teaches English at Napa Valley College and is poetry director for the Napa Valley Writers Conference. She was the 2017-2018 poet laureate of Sonoma County.
It was a photograph that inspired what became a multi-year quest, exploring the life of the woman who became Jack London's "mate," as they called each other — his lover, wife, companion, editor, co-author and fellow adventurer in his short, mad life.
"It was taken by Charmian," said Dunkle. "It started me wondering. Who was she?"
Going beyond the artifacts that fill the House of Happy Walls, first-edition books by Jack London, Charmian's 1901 Steinway piano, and the crafts and mementos the couple had collected in their travels, Dunkle delved into the written works Charmian left behind, her own published books, her voluminous diaries and letters. She discovered a woman who was extraordinary on her own, a daring free spirit, a pathfinder for modern women, and a writer, whose own achievements had largely been shelved, obscured by the blinding glow of her husband and the treatment of history.
Dunkle writes that what has been remembered of Charmian was, to a great extent, shaped by a biography written by Irving Stone, whose biography of Jack London, "Sailor on Horseback."
Stone, after romancing Jack's widow when he was 34 and she was 65, gained her confidence and access to her private papers. His book cast her in a negative light, as a homewrecker, for whom London left his first wife and two daughters, and as a destructive influence on the man.
"He played her," Dunkle said. "He took her dancing. She thought he was in love with her," Dunkle said. "When I learned what he had done, I was so angry. I had to rewrite that part of the book ten times."
Dunkle shifts the lens as she tells Charmian's story and lets a full portrait of the woman emerge, told in part by her, Charmian's, words. Her voice rings through, as when the Londons arrived in Hawaii after their ocean voyage from San Francisco in their boat, The Snark. "Let none question that negotiating several hundred feet of narrow, stationary, unrailed bridge above shifting water by legs that for over three weeks have known only a pitching surface of forty-five by fifteen, is little short of a tragedy for one who would make seeming entry into a hospitable strange land.
"From the rear, Jack, in difficulties of his own, tittered something about his wife's 'sad walk' and I remember retorting with asperity that it was a pity he had never noticed it before."
In Dunkle's telling, Charmian was the ideal companion for the hard-living Jack, who celebrated her spirit as his "brother mate." And he, in turn, inspired and encouraged her to follow her own dream to be a writer; and she did build a reputation as an author in her own right.
"For most people, Charmian Kittredge London's life began on the fateful day she met Jack London in the spring of 1900," Dunkle writes. In fact, Charmian, born in 1871, had been living 29 years of a rich, eventful life. before she captivated London.
Daughter of pioneers, she was orphaned at 6 and grew up with her Aunt Netta (Netta Wiley Ames) in the East Bay of the booming San Francisco Bay Area, in a bohemian atmosphere of creativity.
Vegetarians, holistic health practitioners, her aunt and her husband, Roscoe, attended the First Congregational Church in Oakland where Dr. John Knox McLean "inspired his audience to explore and appreciate the beauty of the outdoors and his sermons stressed political topics such as equality for women," Dunkle writes, adding that Netta "followed Victoria Woodhull's belief that women deserved autonomy over their sexuality. 'I have an inalienable constitutional and natural right to love whom I may, to love as long or as short a period as I can [and] to change that love every day if I please.'"
Both Netta and Roscoe had "lovers on the side," and when this arrangement came to grief — Roscoe left her for another woman — Netta supported herself as a writer, later becoming an editor for The Overland Monthly.
Charmian studied at Mills College, supported herself by commuting to work in San Francisco as a stenographer, became a concert pianist, bought herself a horse and rode through the Berkeley Hills, traveled to Europe, and made a three-day horseback journey to Yosemite, long before she met London.
Not only did her adventurous spirit find its match in Jack, but her unconventional upbringing and own talent made her a strong partner, as Dunkle demonstrates as she depicts their subsequent adventures.
Charmian joyfully set out in 1907 on their 45-foot boat, the Snark, on what they had planned to be a seven-year, round-the-world voyage. She made light of protests when she violated gender-norms by signing onto the voyage as an able-bodied sailor.
"I am minded of the solicitous old seadog who warned that it was not safe to take a woman outside the Golden Gate in a boat of the Snark's size; that we would be bruised all over our 'entire person' unless the boat was padded," she wrote.
Dunkle speculates, "How free Charmian must have felt that first day of their journey," standing on the deck of their boat as it finally sailed through the green-hilled mouth of the Golden Gate out to the open sea and the adventures that lay ahead. They would travel for nearly two years, visiting seven major islands, Hawaii, the Marquesa Islands, Tahiti, Bora Bora, Fiji, Samoa, and the Solomon Islands before their adventure ended abruptly in Sydney Australia when Jack developed a strange and troubling sickness."
The voyage, however interrupted, gave rise to five books, three of which were Charmian's: "Log of the Snark," "Our Hawaii" and "Our Hawaii: Islands and Islanders."
Dunkle's meticulous accounts paint the light and dark of her relationship with Jack — the creative partnership, the powerful passion, as well as her ability to cope with his moods, womanizing and alcoholism, which would kill him at the age of 40.
After his death in 1916, Charmian lived on another eventful 39 years, preserving Jack's legacy, traveling, writing, as well as preserving his legacy.
Her love for Jack, she wrote, "preludes despair or true loneliness. It has been and the after-glow is, and shall be forever. I know he would weep should I miss one thrill of living. Rather, would he rejoice in that he better fitted me for life and living. Cheerful, I rise from my bed. I possess worthwhileness, whether worthwhileness really be or not. I will to create worthwhileness for myself, while I may last in the flesh. I will not die while I am still living. I will not to die by moments, by inches. I will to die all at once, and completely. Is that a worn and tattered creed? I think not."
Would the world know anything at all about Charmian Kittredge had she not married Jack London? What might she have written or done to make herself memorable? These questions are, of course, unanswerable, but in Dunkle's telling she becomes a woman well worth knowing.
WATCH NOW: FIVE WAYS TO CELEBRATE BLACK HISTORY MONTH FROM HOME
CHECK OUT THE WEEK IN CARTOONS
Clay Bennett cartoon
Clay Bennett cartoon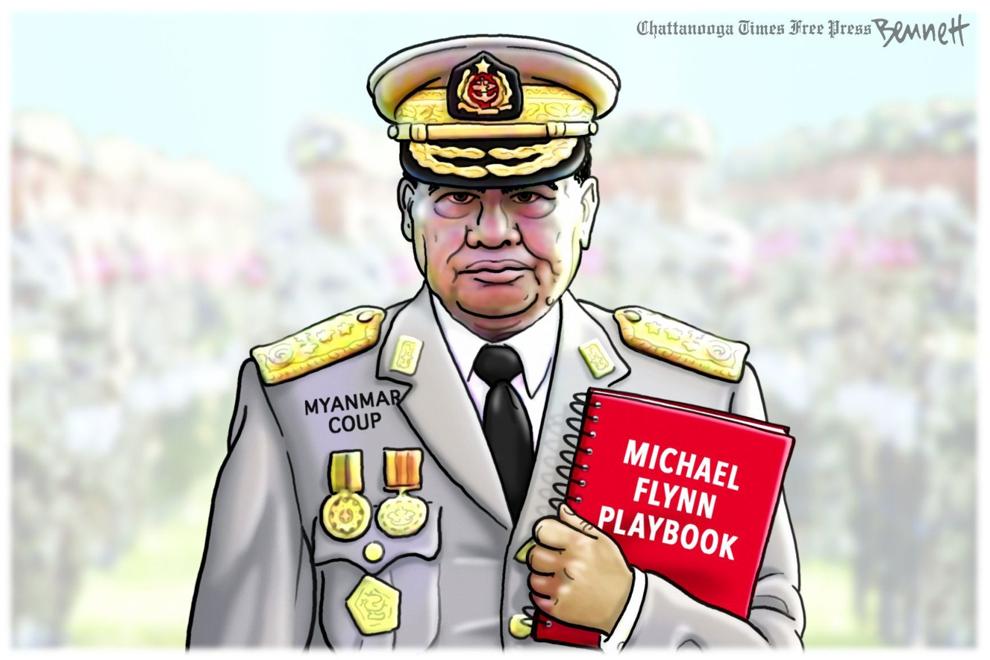 Clay Bennett cartoon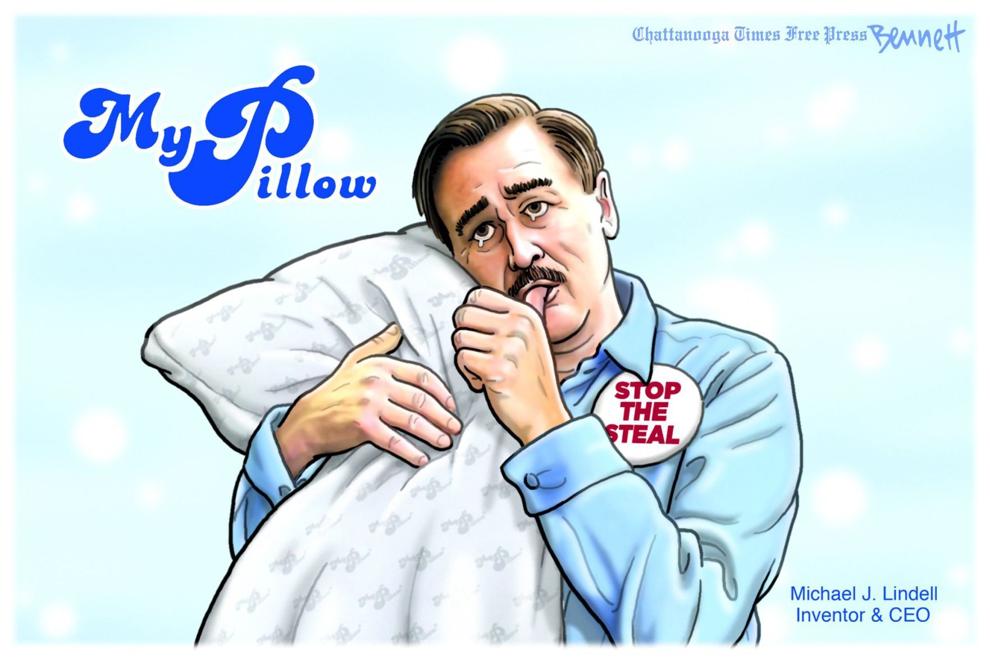 Clay Bennett cartoon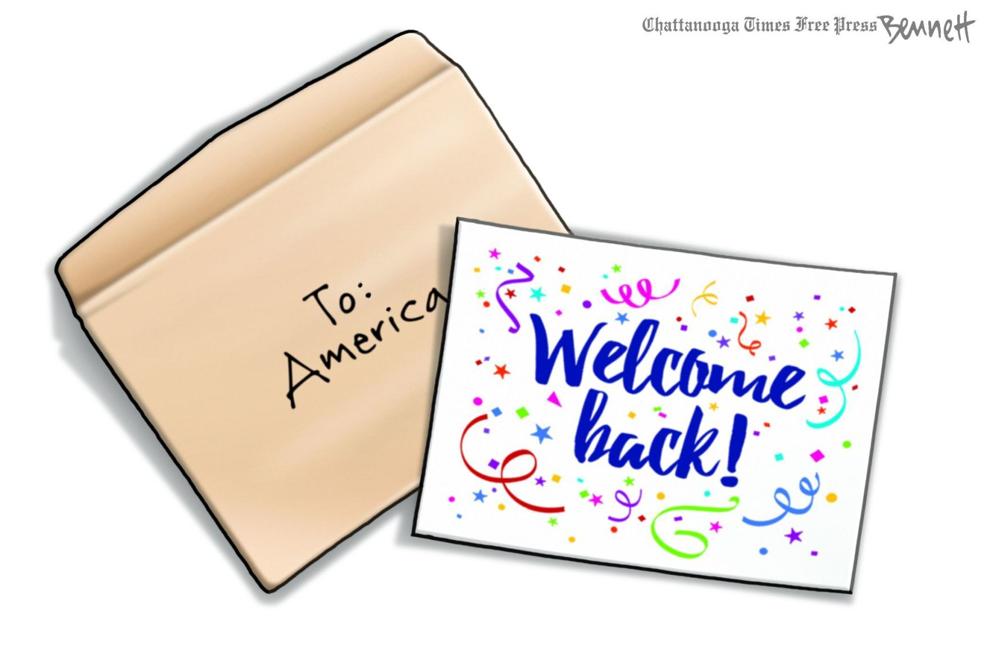 Jeff Danziger cartoon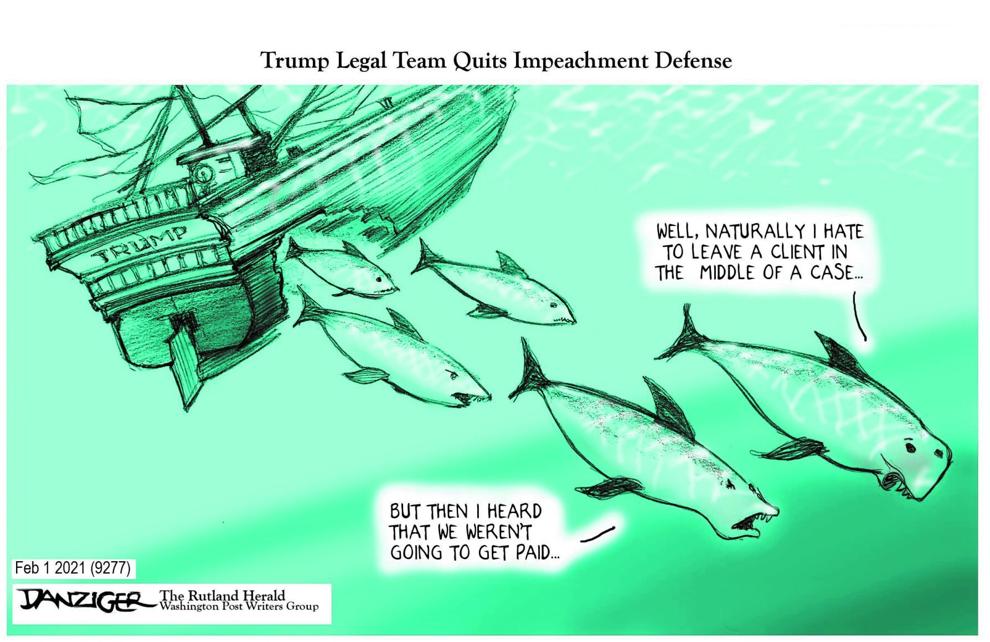 Jeff Danziger cartoon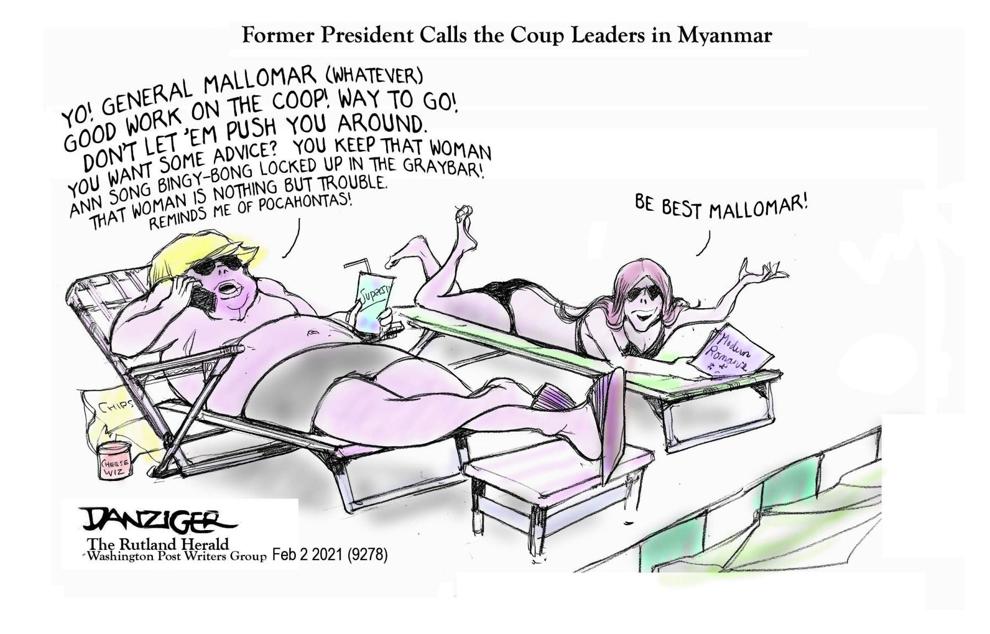 Jeff Danziger cartoon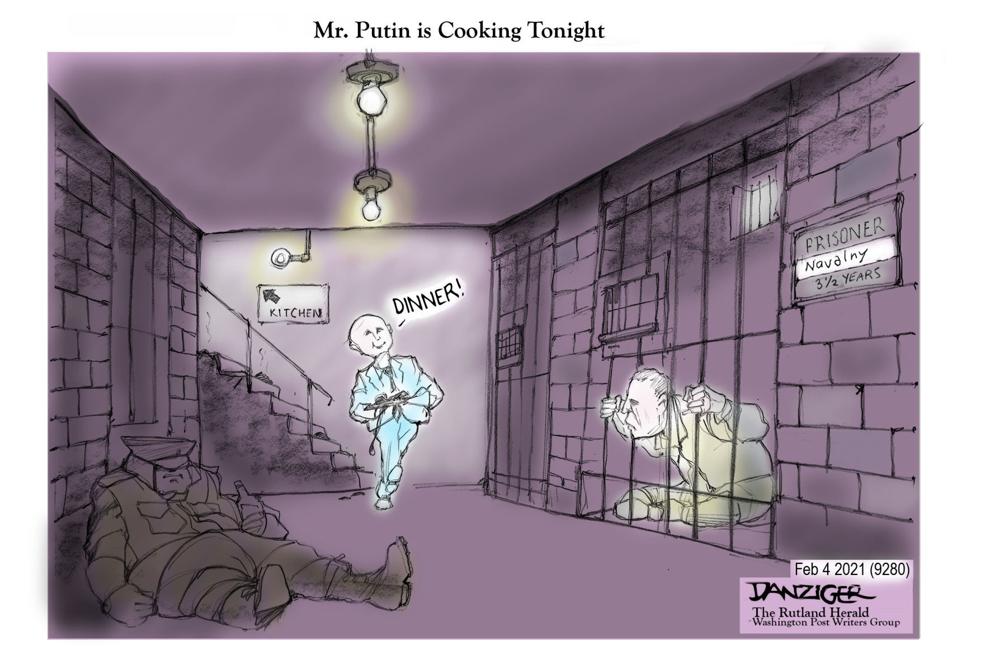 Jeff Danziger cartoon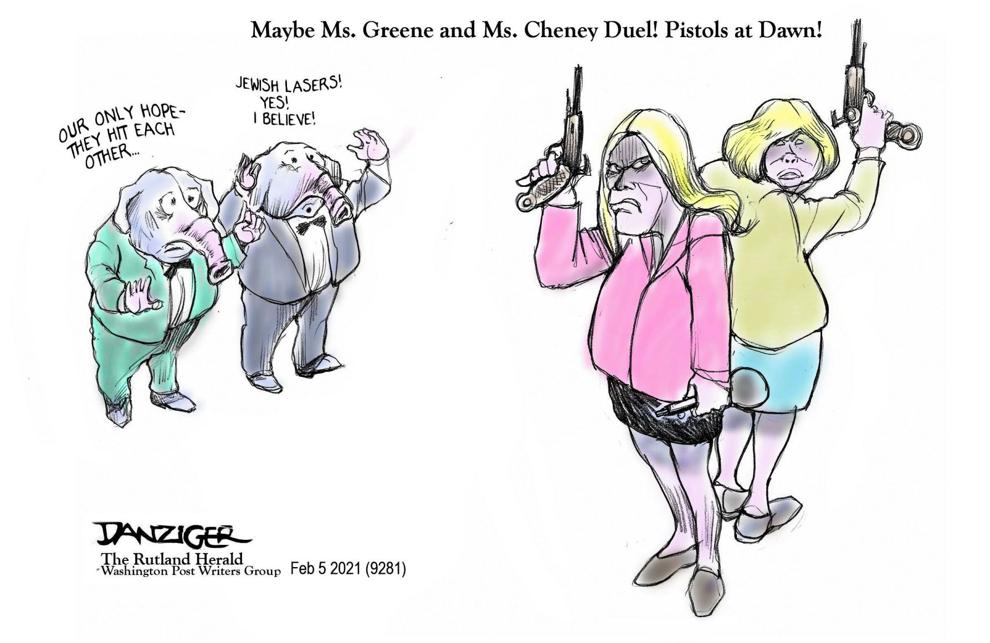 Jack Ohman, editorial cartoon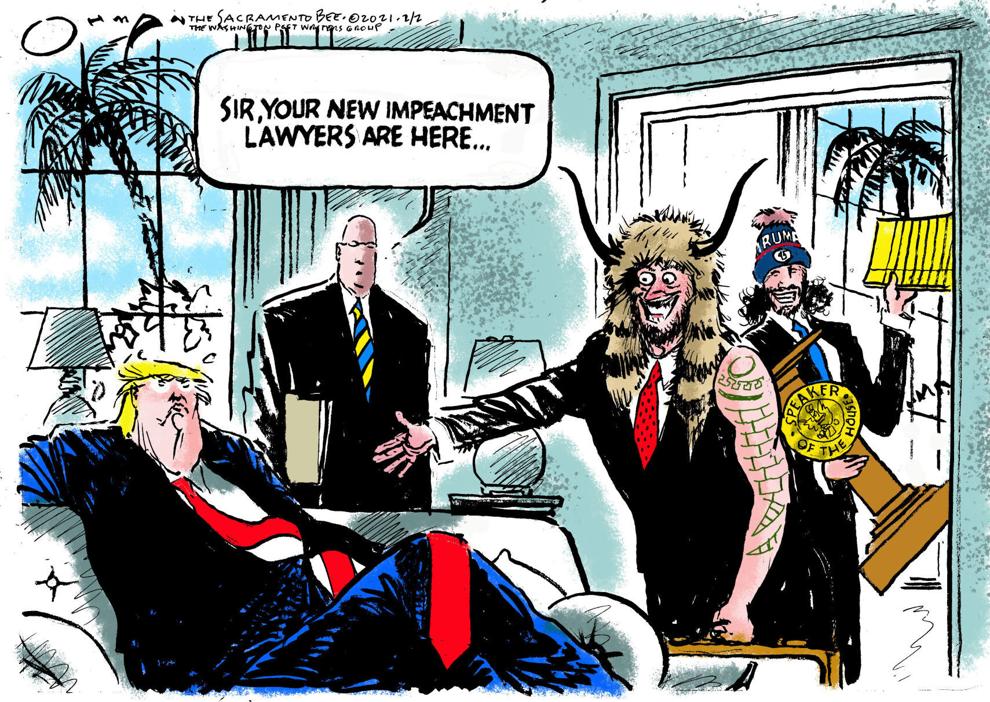 Jack Ohman, editorial cartoon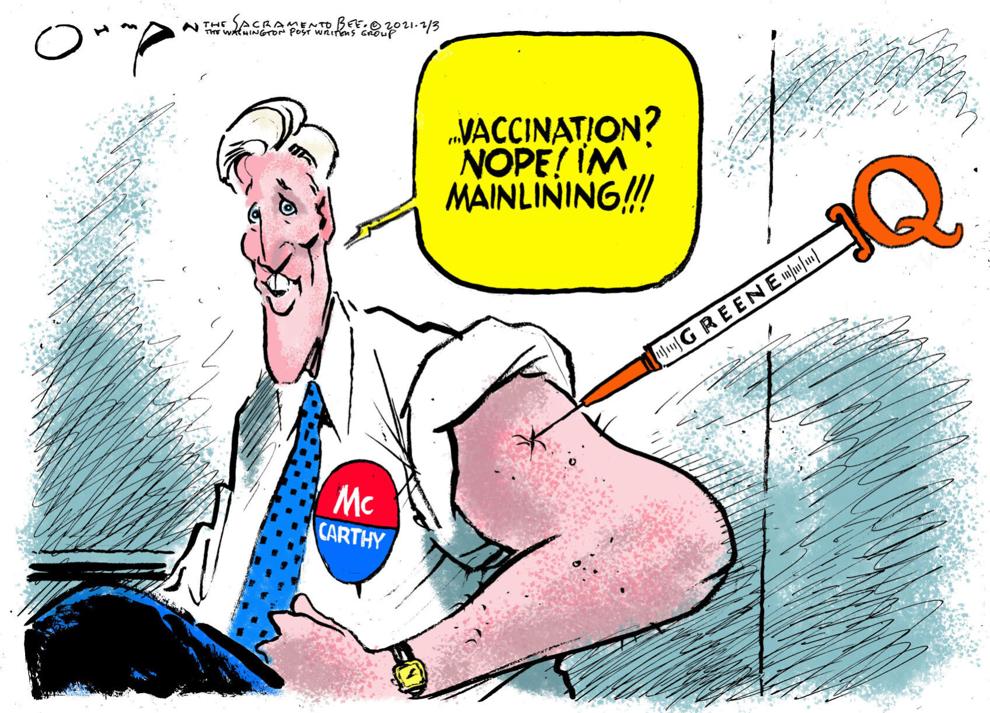 Jack Ohman editorial cartoon
Jack Ohman, editorial cartoon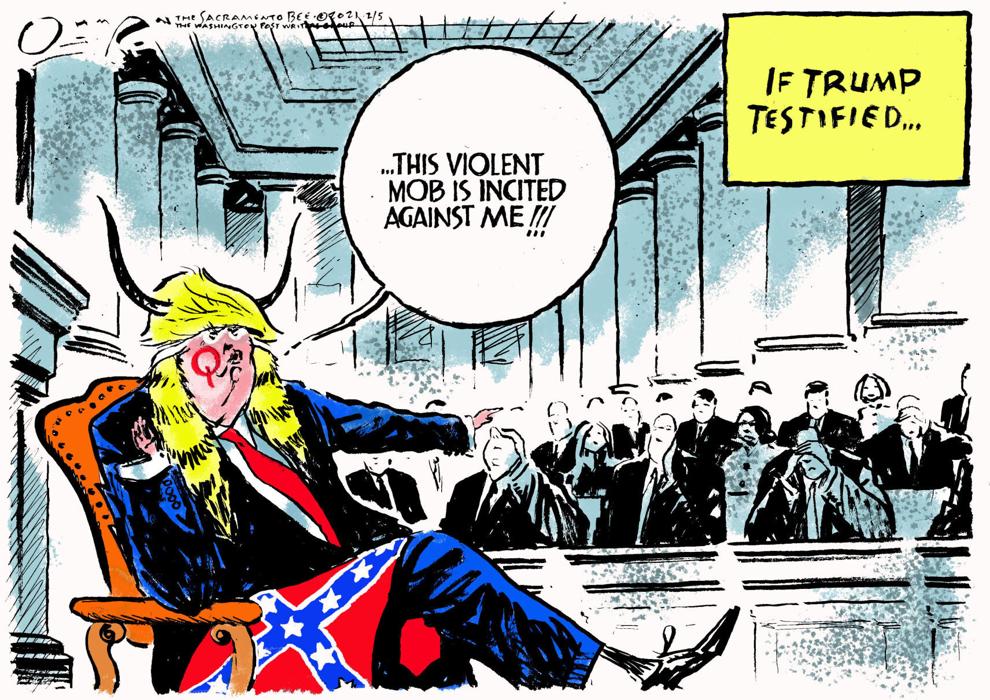 Jack Ohman, editorial cartoon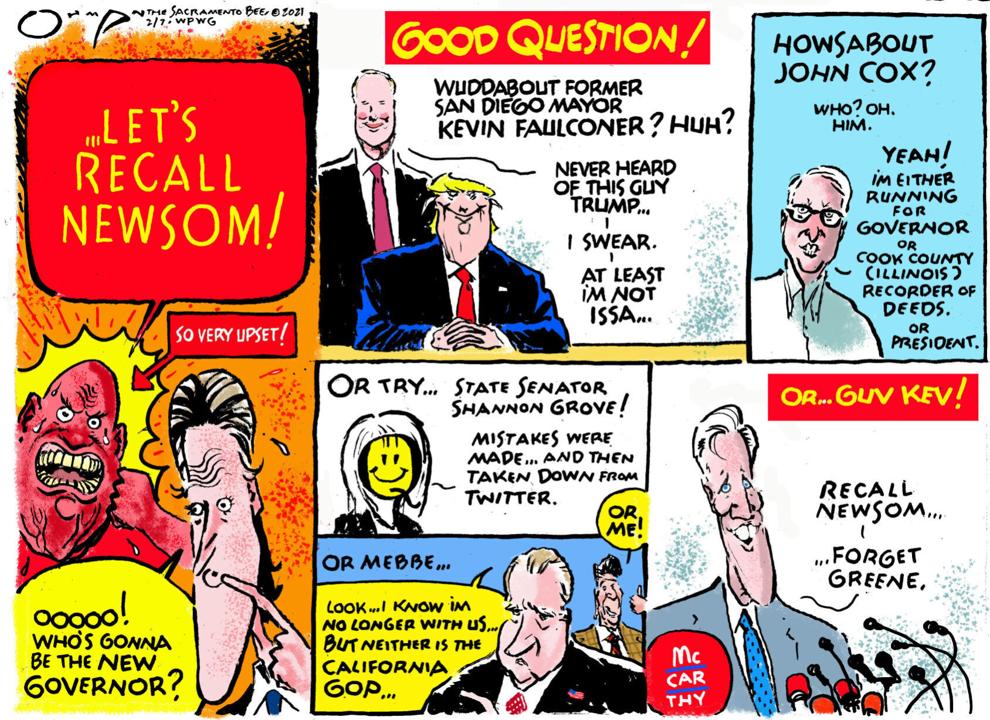 Lisa Benson cartoon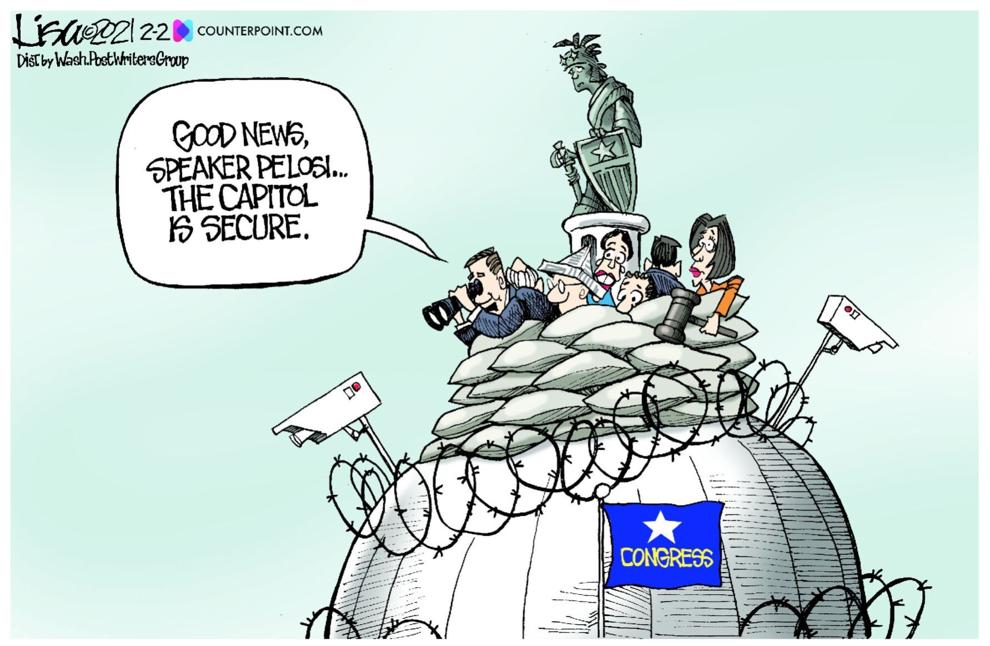 Lisa Benson cartoon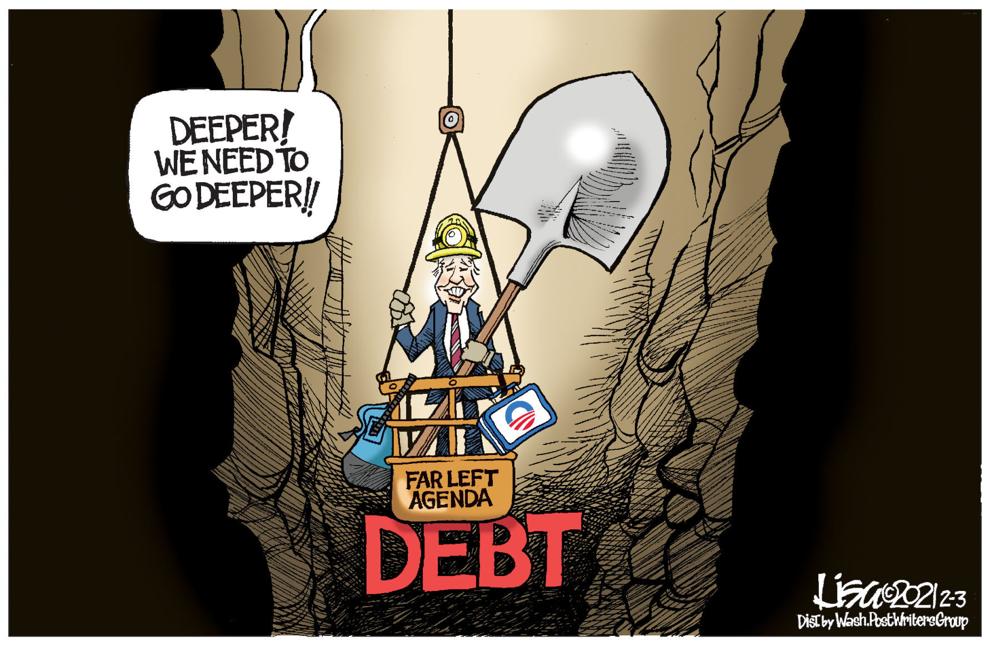 Lisa Benson cartoon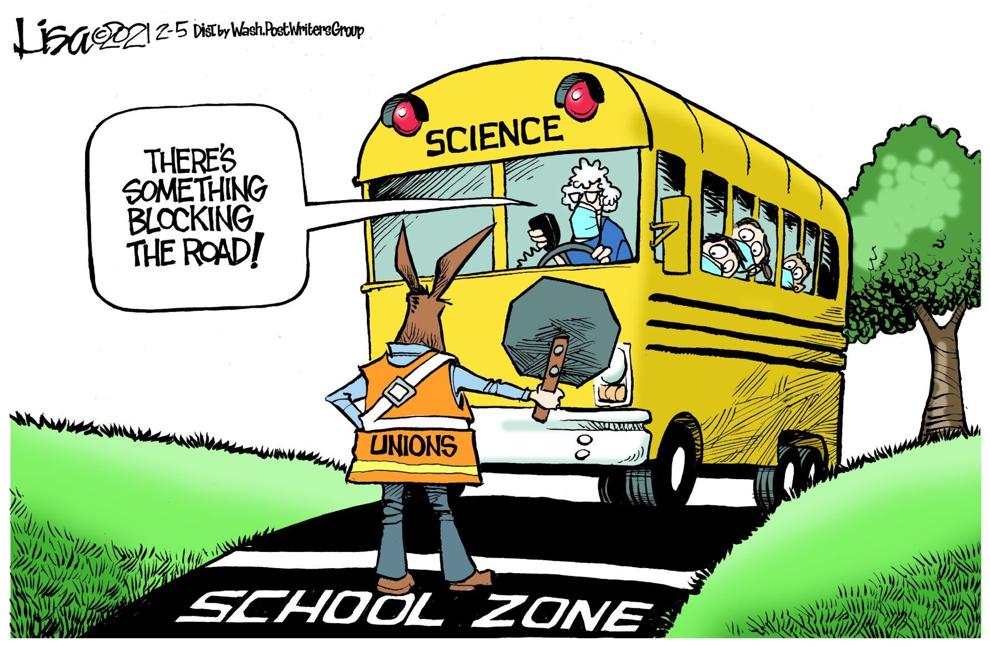 Mike Lester cartoon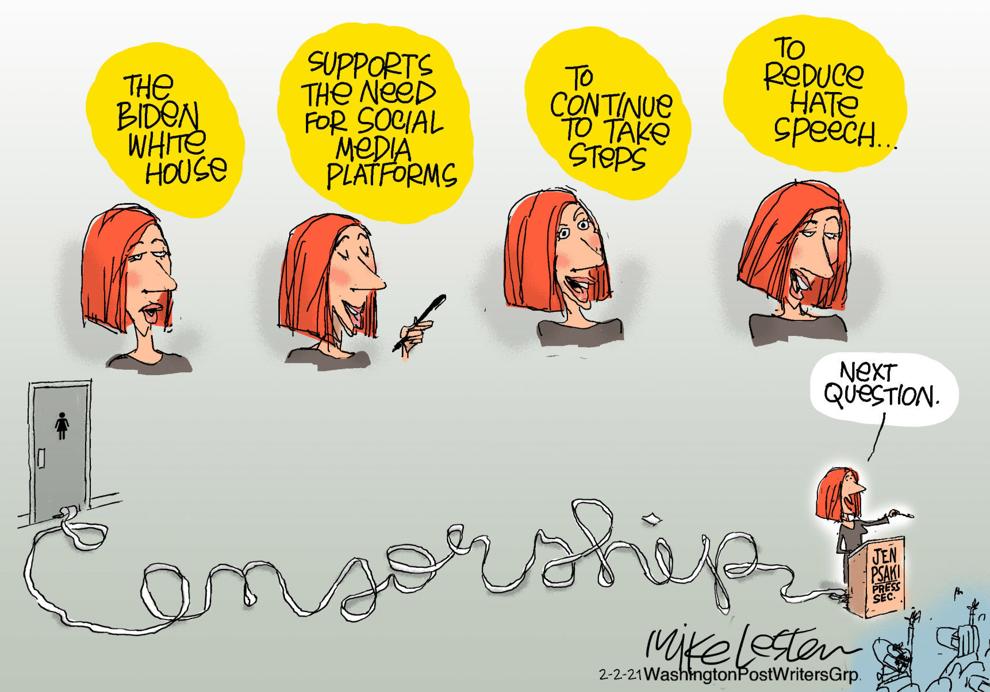 Mike Lester cartoon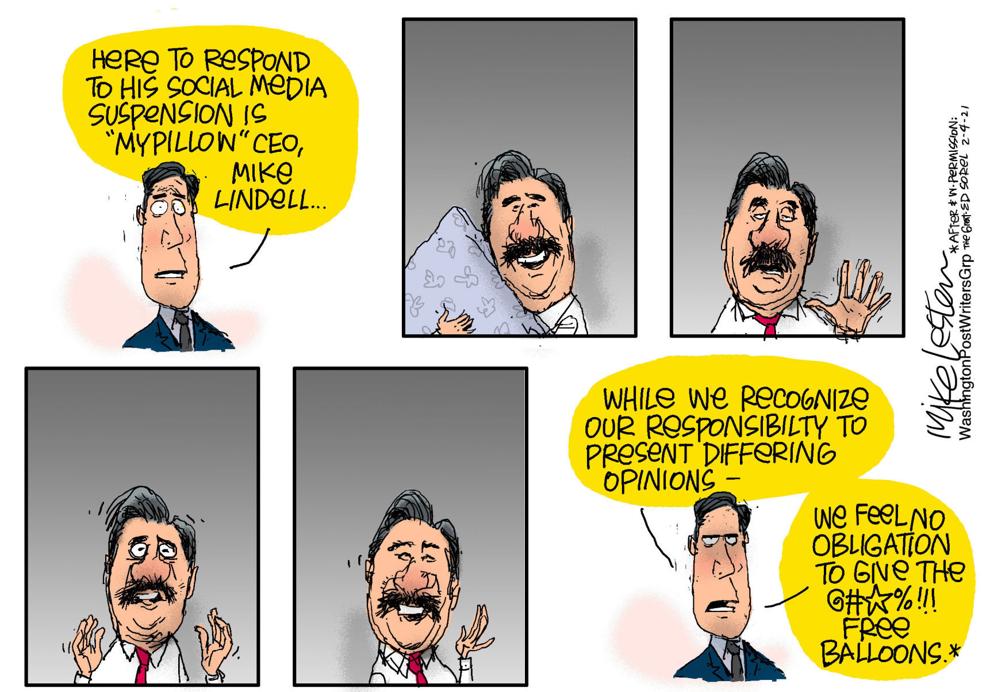 Signe Wilkinson cartoon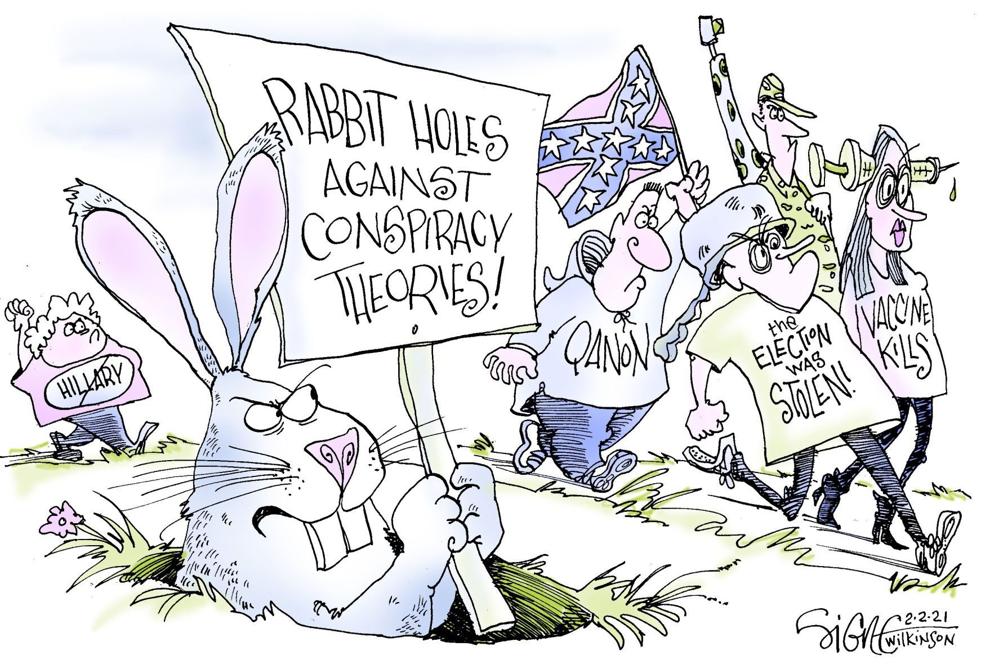 Signe Wilkinson cartoon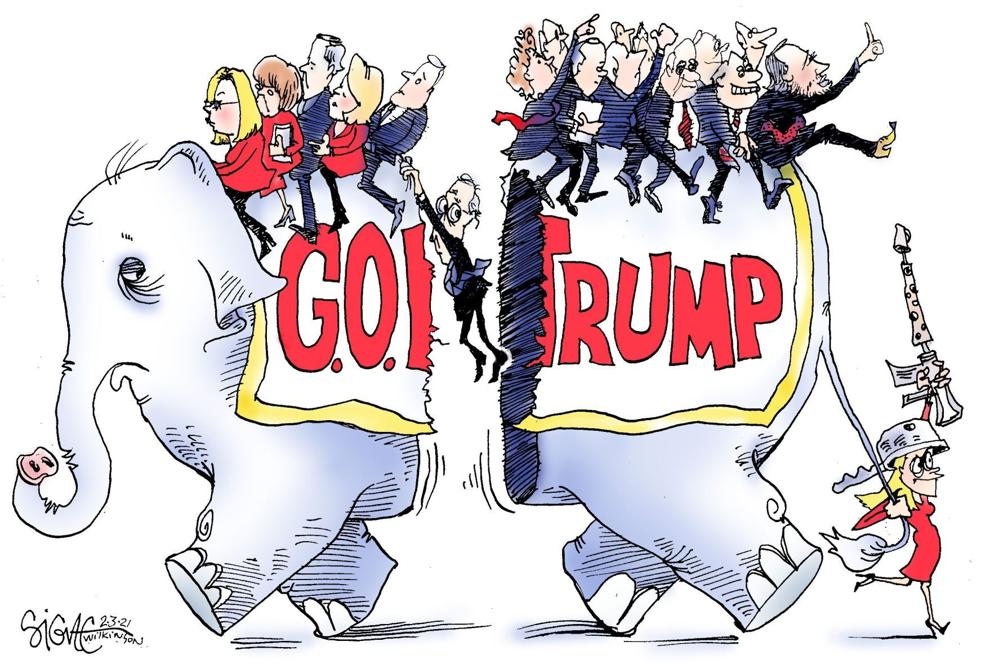 Signe Wilkinson cartoon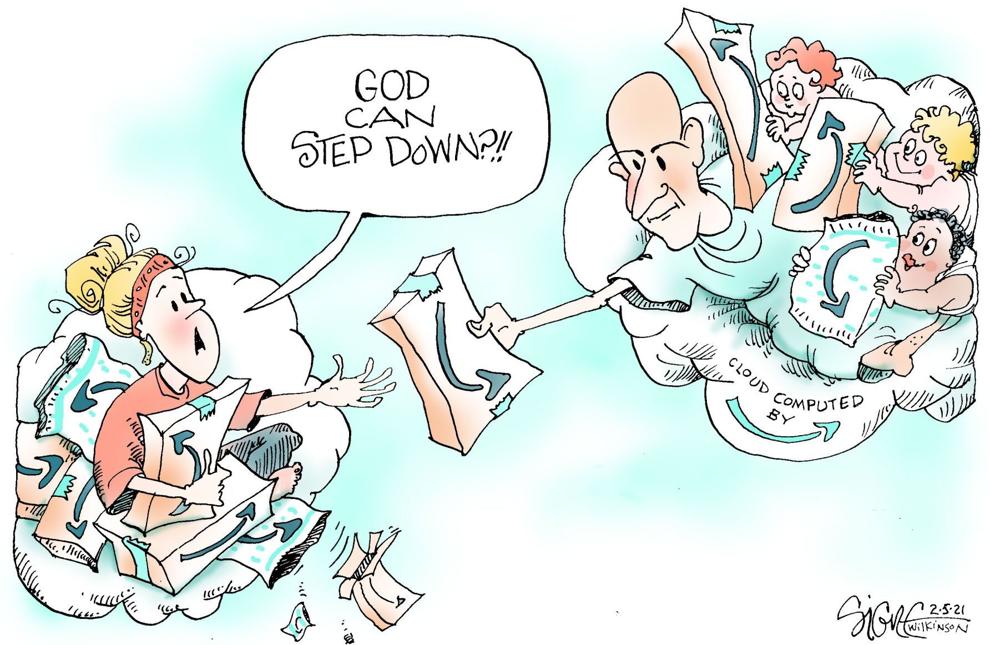 Tim Campbell Editorial Cartoons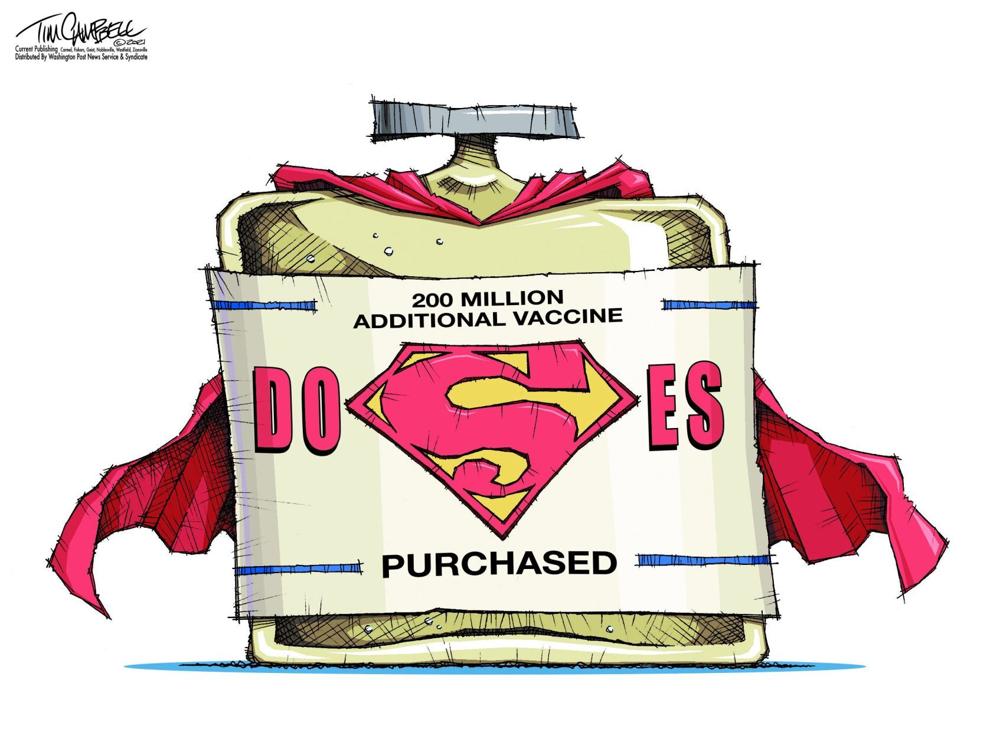 Tim Campbell Editorial Cartoons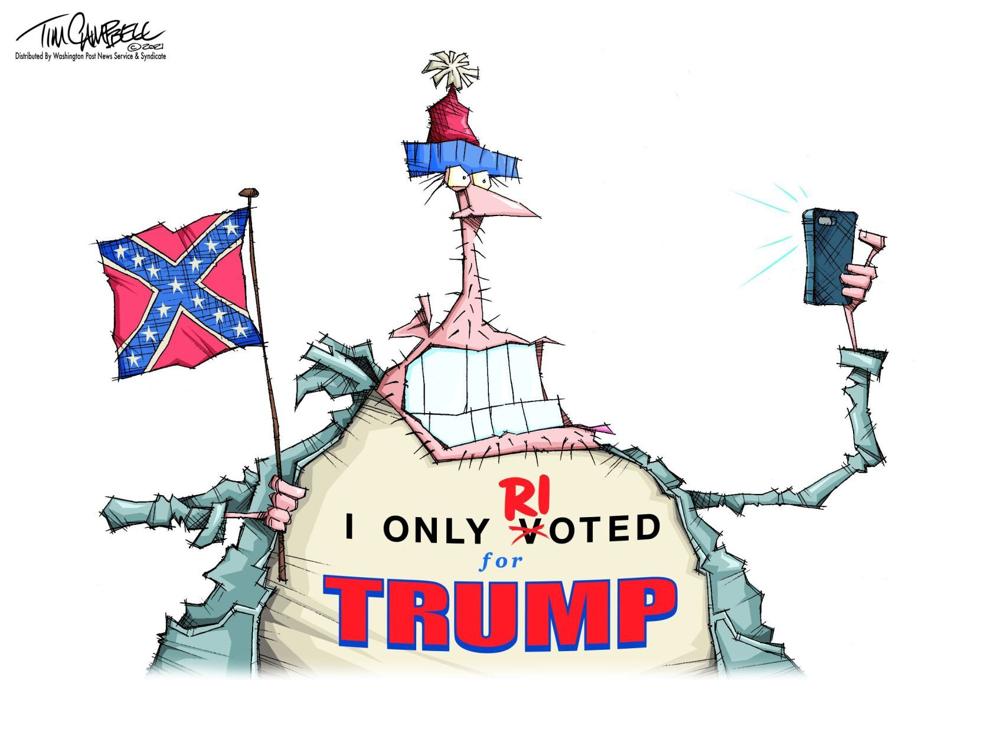 Tim Campbell Editorial Cartoons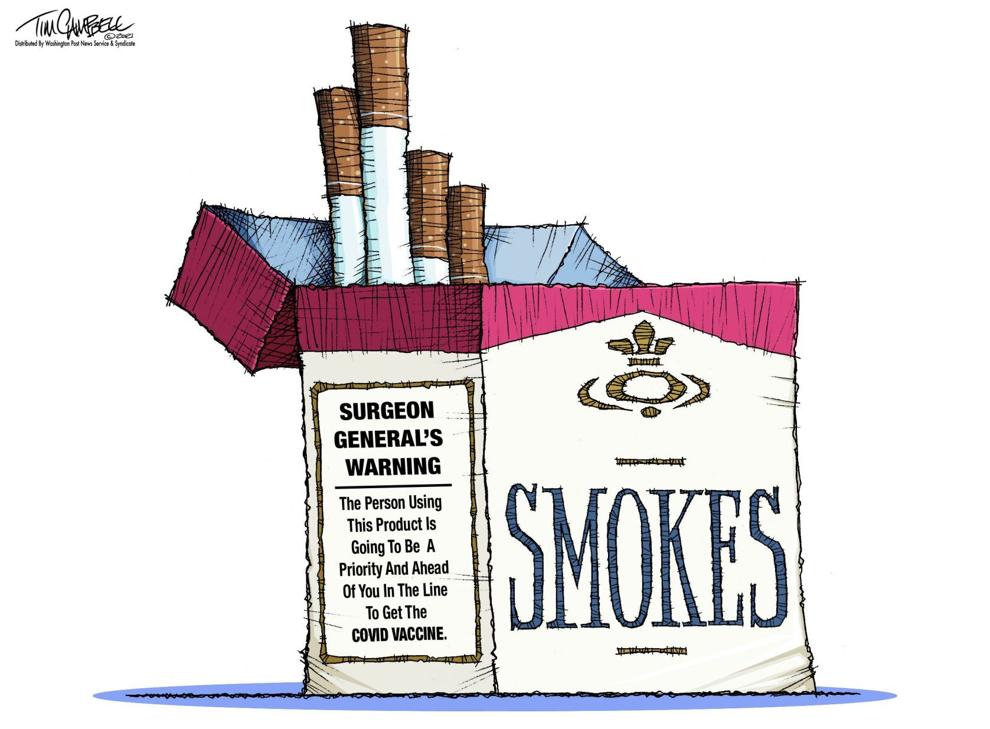 Catch up on Napa County's top news stories