Within minutes of entering the "pearly" gates to BottleRock 8, greeted by a giant "LOVE" sculpture, and smiles everywhere, I knew all would be fine.
Like ursine creatures emerging from a long sleep, music enthusiasts, foodies and fine drink connoisseurs converged on the 34-acre lawn oasis in the heart of downtown Napa. They flocked to hear their favorite artists while indulging in the culinary and liquid delights that make Napa a destination.
Support local news coverage and the people who report it by subscribing to the Napa Valley Register. Special offer: $1 for your first 6 months!
And the fun-seeking frolickers kept on coming, a sold-out event offering a long-overdue breakout time. And by all appearances, a good time was had by all.
Sisters Tonnie from San Leandro and Samiele from Napa paid to see Red Hot Chili Peppers back in 2020 but kept their tickets in hopes of seeing Stevie Nicks. She cancelled. Then, at the last minute, her replacement, Chris Stapleton, canceled, but no matter, the sisters were thrilled to be in the open air tasting a variety of foods from restaurants they loved.
Tonnie said, "We basically came for the food, and just being with my sister is the best. Heck, I even got vaccinated just for BottleRock. I am loving life."
She explained that Chef Ayesha Curry, wife to Golden State Warrior basketball player Stephen Curry, was paired with rapper G-Easy, like pairing the perfect wine with that T-bone steak. And yes, the sisters were eager to see Mavis Staples, Meg Thee Stallion, Black Pumas and others.
My trusty sidekick, cub reporter and grandson, Bryson, spotted them first. You could not miss Dave from Denver and his wife Maria from Valencia, Spain pop out of the crowd, like meteors in the night sky, both in bright red jumpsuits and Salvador Dali masks which actually looked more like Guy Fawkes.
We approached the couple, curious as to what was up. The matched duo taking turns, were eager and happy to explain the bank robbers in Spain's number one TV show, "La Casa de la Papel," commonly referred to as "Money Heist," don red jumpsuits and masks of the famous Spanish painter as disguises.
Maria, in her lovely Catalonian accent, heavy on the lisp, shared they are camping in the Carneros area, and have a different costume for every day, but definitely decided on the red suits for the entire festival, "because they are so light and comfortable and fun. We like making people happy."
Asked which performers they were interested in seeing, they raved about Devotchka, a Roma-style gypsy band featuring accordions, tubas and fiddles and even whistling - my kind of music.
As Bryson and I said our good-byes and headed over to the Plaza stage to experience Devotchka with a backward "k", Dave shouted, "It's been a wild year, man. We are so glad to be out."
Kendall, Ivy, Sydney and her hip mother Marsha came out from Houston, Texas, staying in Mill Valley, where the hotel shuttles guests to BottleRock and back each day.
The girls are best friends and students at the University of North Texas in Denton, home of the "Eagles", and they came out primarily to see Guns N' Roses and celebrity chef Guy Fieri.
Kendall explained, "We love this festival where we can experience 5-star restaurants without having to go there. Here we have access to the very best. You see that sign above the entrance? It doesn't say food court, it reads, Culinary Garden. This is a bougie festival."
As we parted company, Sydney assured us Mom was behaving, "Don't worry. We're keeping an eye on her, she's been a pretty good girl so far."
Mike from Placerville, is more than 30-years older than his wife, Priscilla, from Atlanta. They keep two homes, music being the common thread that keeps their marriage vibrant and alive, and two small boys.
Priscilla said, "We love connecting with the earth, people and music. It's a good time to forget. This is a great escape from the reality of the fires, drought and all the rest that we hear. It's great seeing so many happy people, our first big event since Covid, and we just love coming to Napa Valley."
Mike was impressed with the Porta Potties and the calm attitude of security, "Very mellow here, I took pictures inside the toilet, clean and hospitable. Like to get me one of those, be handy out in the yard."
Stirring little bottles of undetected tequila into his soda, he continued, "I just like to watch people and drink my soda and craft beer." His two favorite brews he offered were Gummy Worms and Hell or High Watermelon. With that, Bry and I exchanged pleasantries and scooted over to one of the 150 sanitation stations throughout the Expo. Time for a drink.
For me, the two highlights that stand out were hearing the Silverado Pickups, serious Napa winemakers who happen to be excellent musicians. I came to see and hear Tres Goetting on bass, just like his father, former county supervisor and jazz bass aficionado, Jay Goetting.
The other performance that really stood out was seeing Soul Hudson in action, lead guitarist for Guns N' Roses, widely considered one of the top five guitar players alive! He did not disappoint. Wow. Known as Slash, he easily overshadowed frontman Axl Rose, looking every bit the long-time rock and roller. Slash's mastery of his instrument kept me mesmerized, awed. I have never seen fingers flying like that, maybe Prince, but the guy went on for hours, the instrument a part of his body, his soul.
At one point between acts on the final day, lying on the grass, sun on my face, cold water nearby, satiated, I reflected on the three perfect days plucked out of a calendar of months. I thanked God, and I thanked the promoters for putting together this amazingly classy festival where for a long weekend, we lived in a world where there were no fires, no racism, no negativity, only blue skies, wide smiles and tens of thousands of happy and grateful concertgoers glad to be in the open air, enjoying music, food, drink and each other.
Like properly aged wine, BottleRock just gets better every year. I thought maybe this could be the harbinger of a good new year for us all. What could be finer? Maybe lots of "November Rain"?
Photos: BottleRock Napa Valley 2021, Day 3
BottleRock 2021 Day 3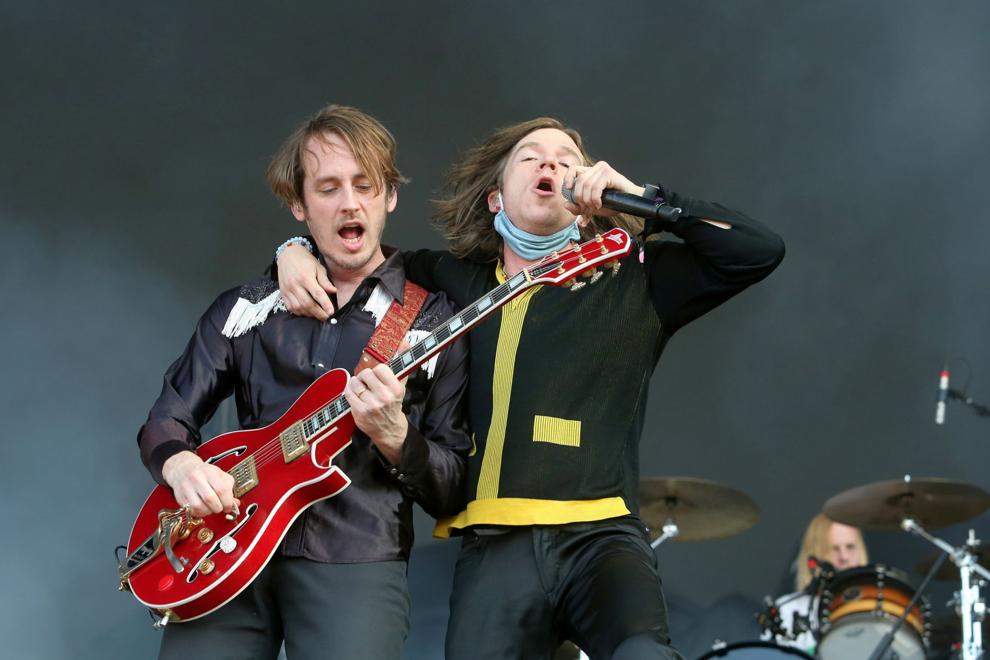 BottleRock 2021 Day 3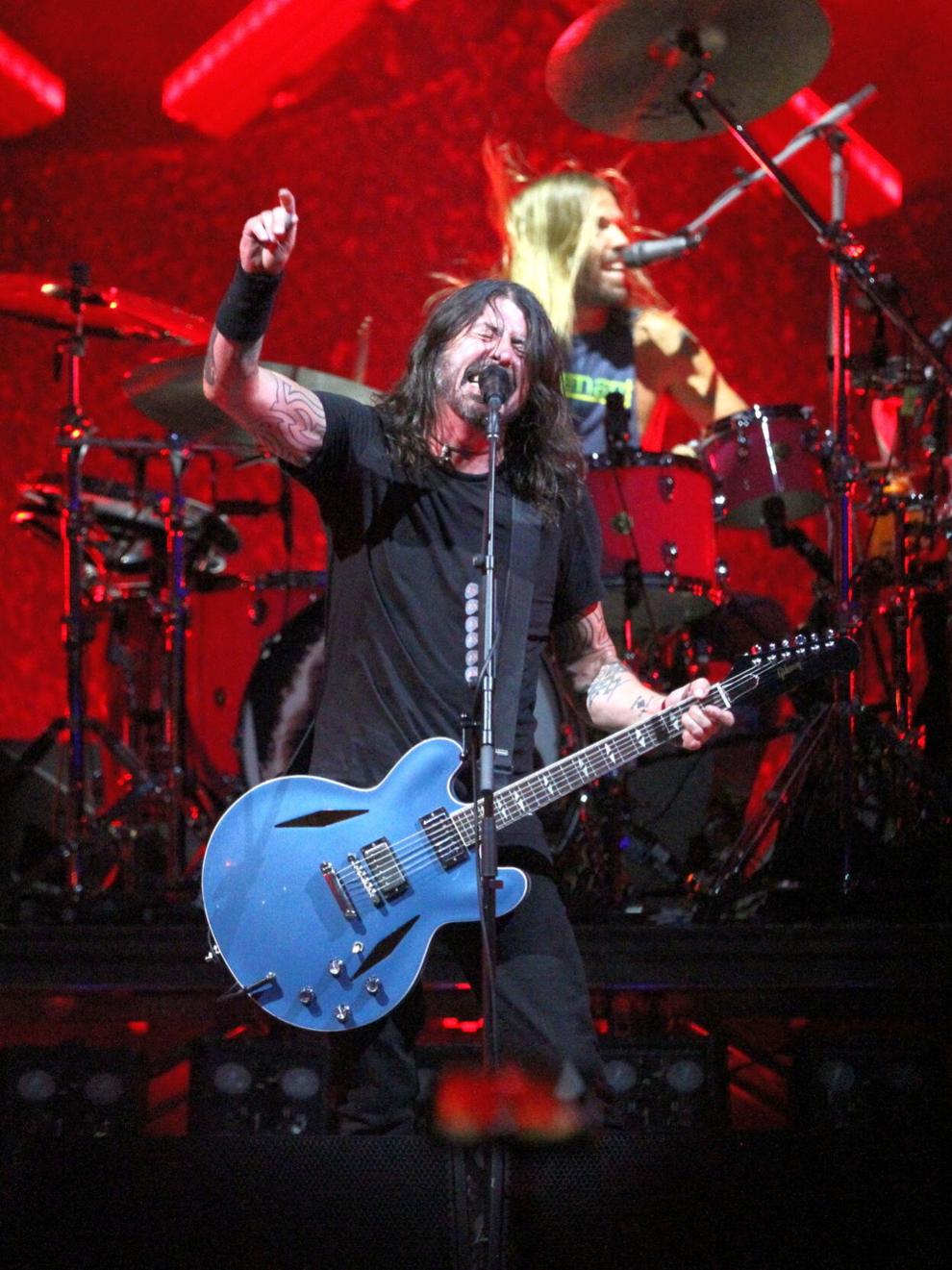 BottleRock 2021 Day 3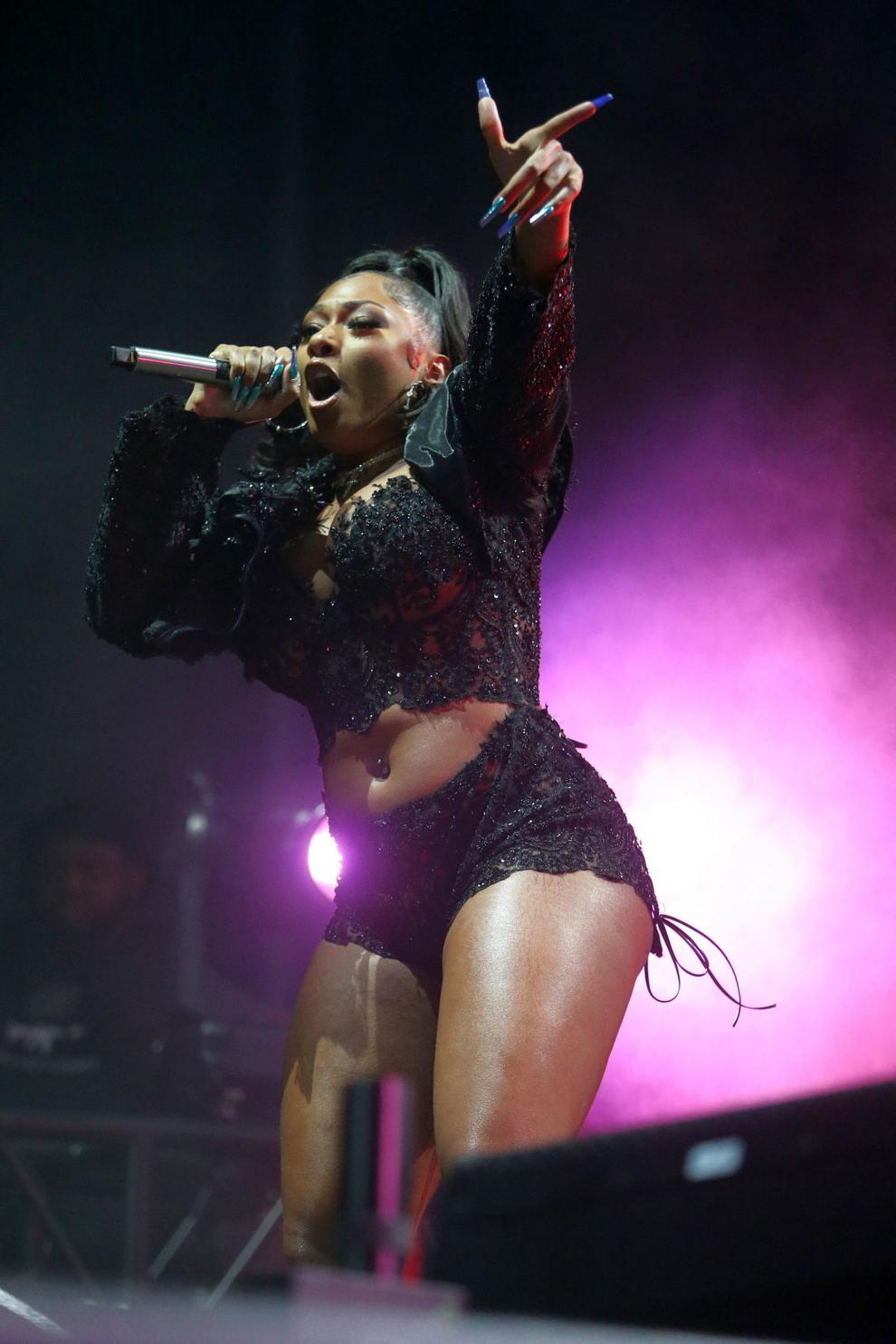 BottleRock 2021 Day 3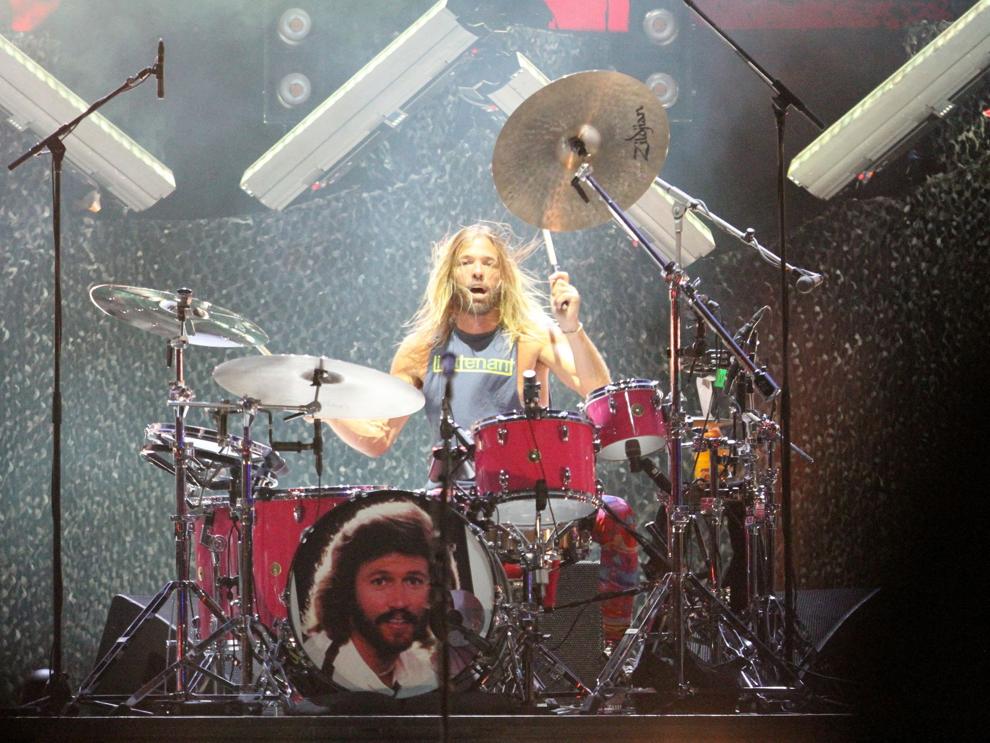 BottleRock 2021 Day 3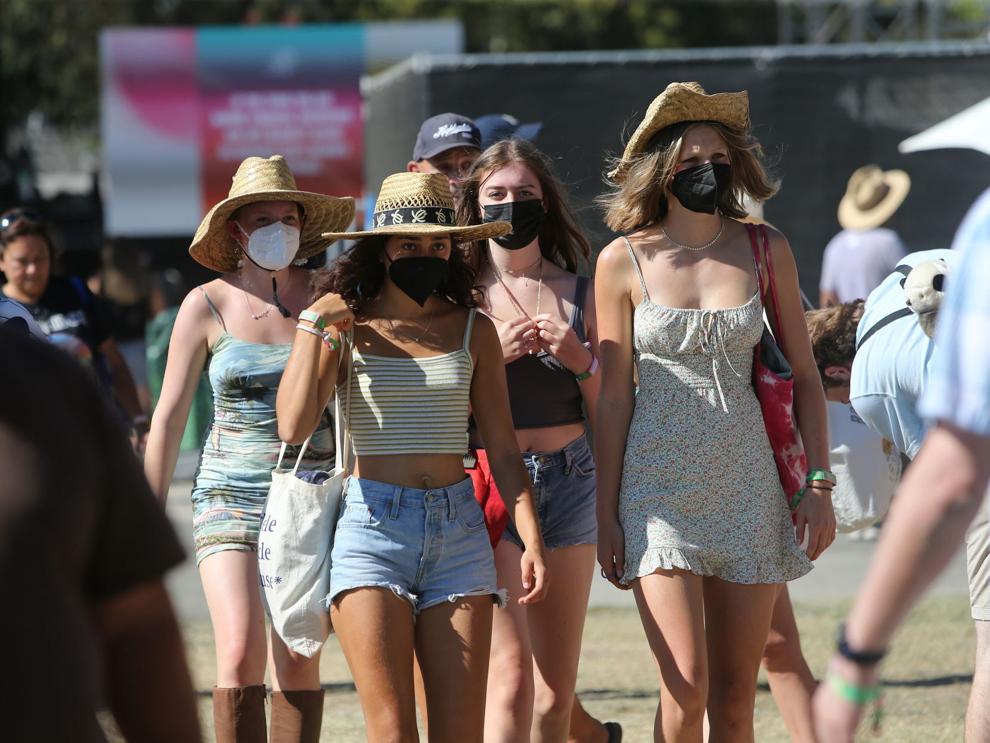 BottleRock 2021 Day 3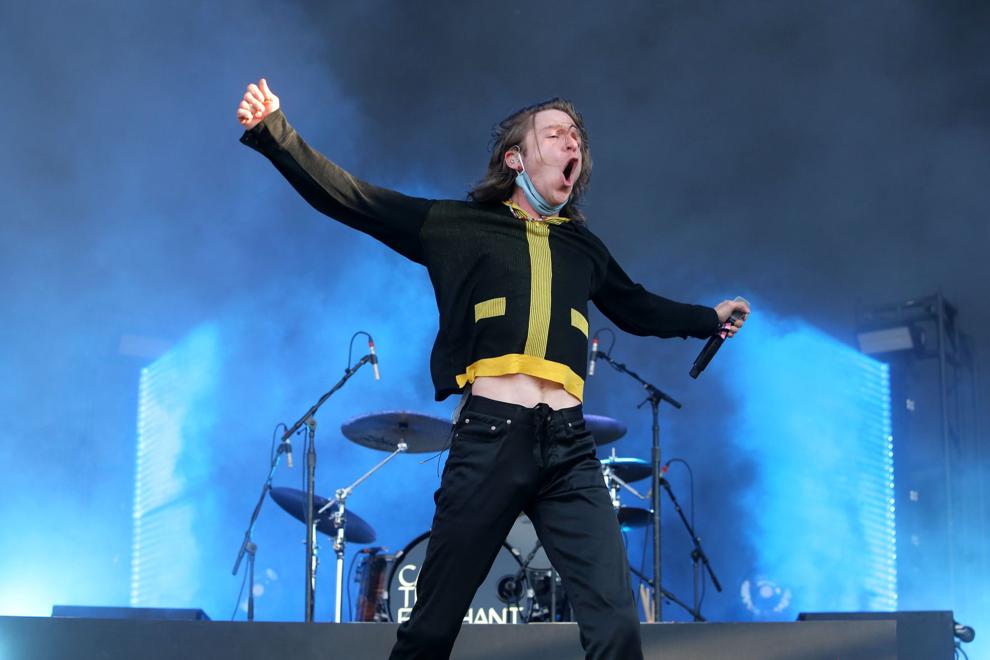 BottleRock 2021 Day 3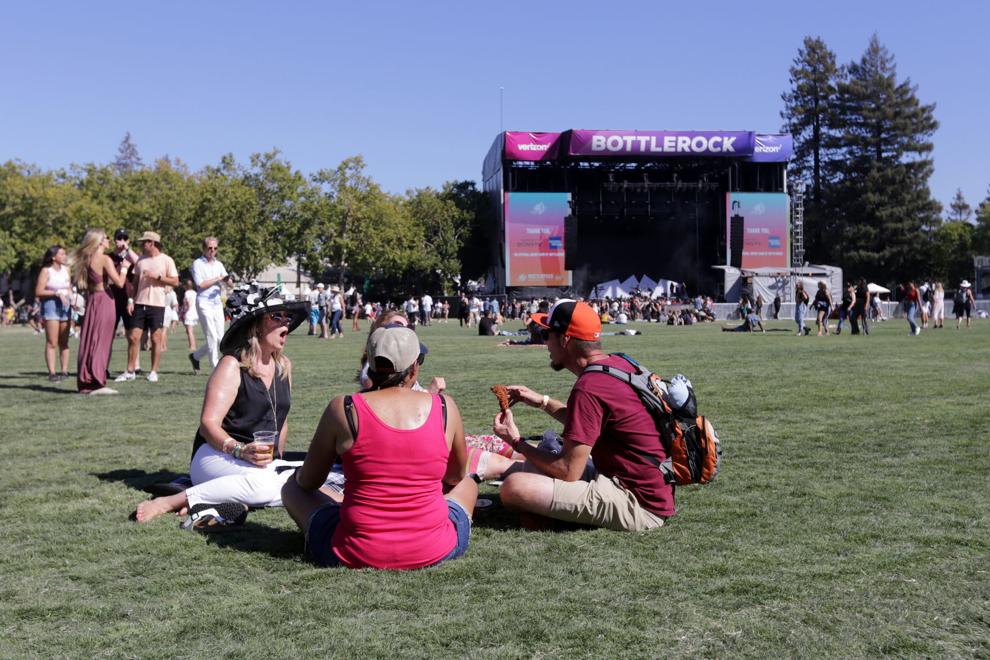 BottleRock 2021 Day 3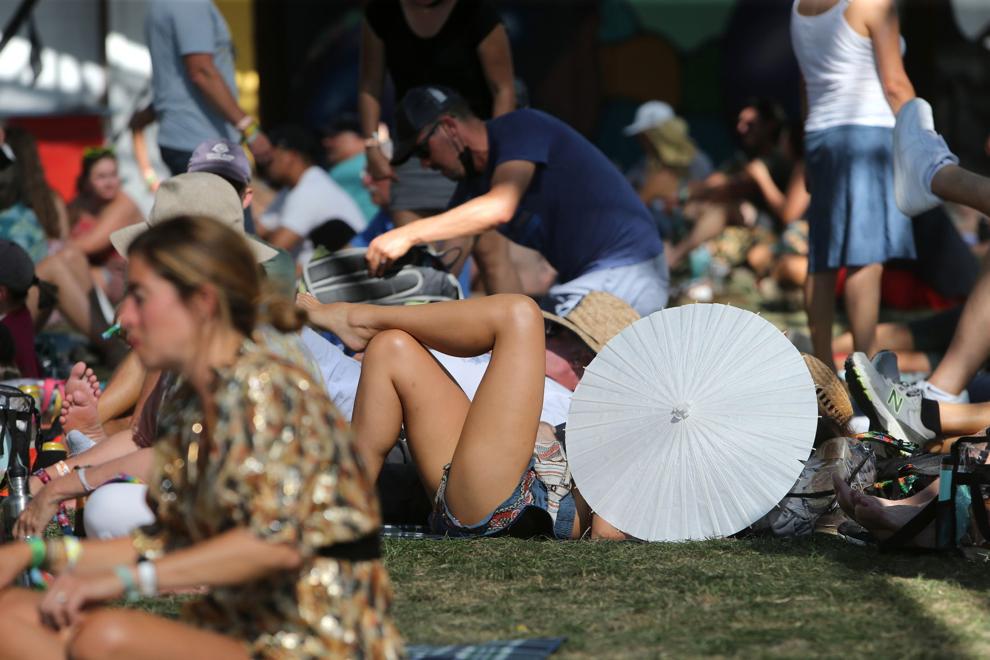 BottleRock 2021 Day 3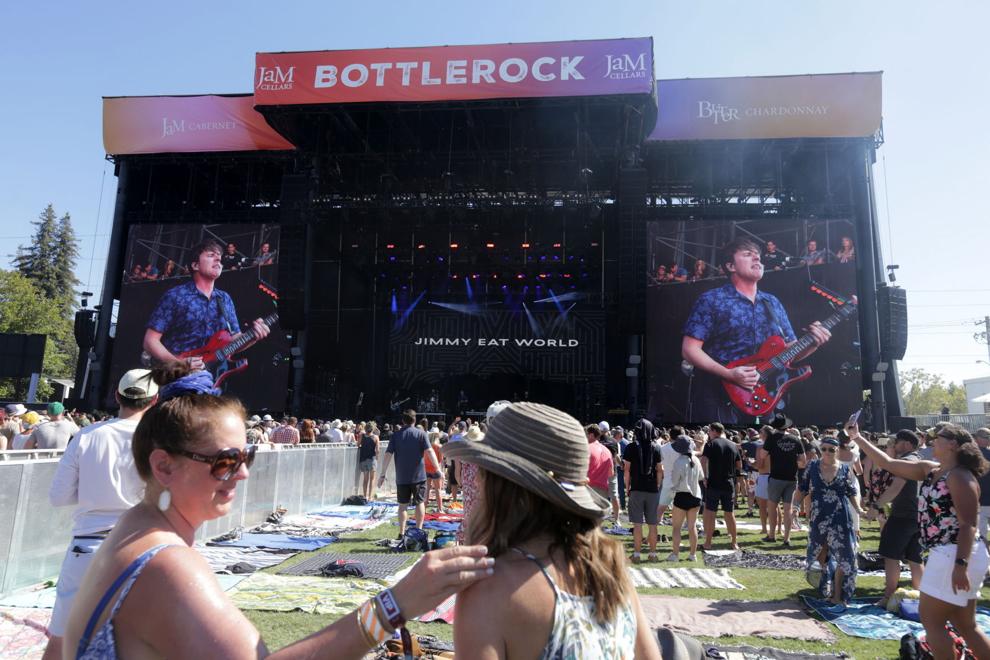 BottleRock 2021 Day 3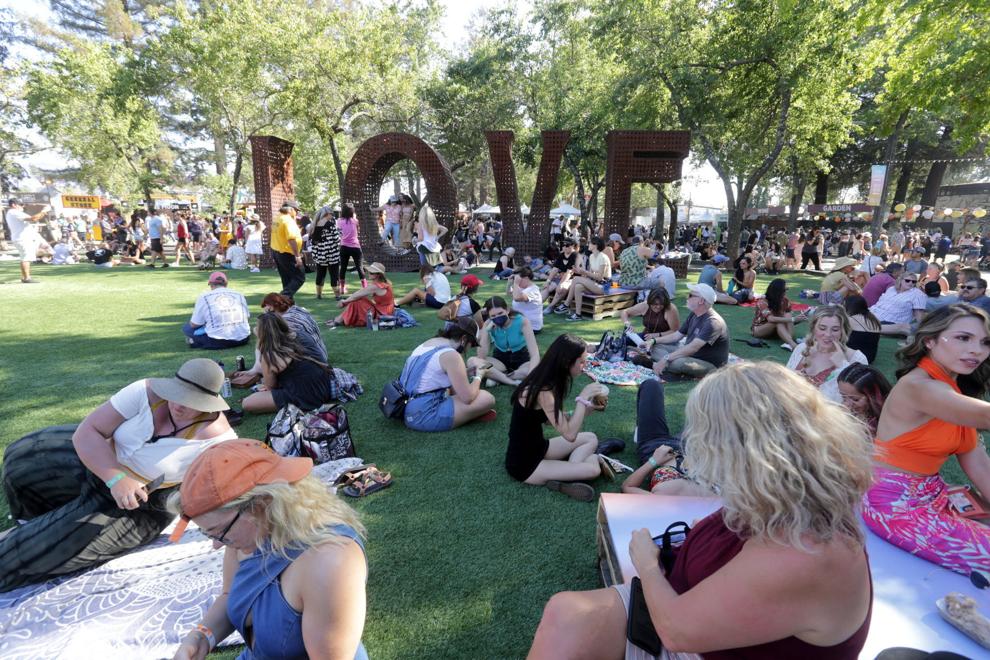 BottleRock 2021 Day 3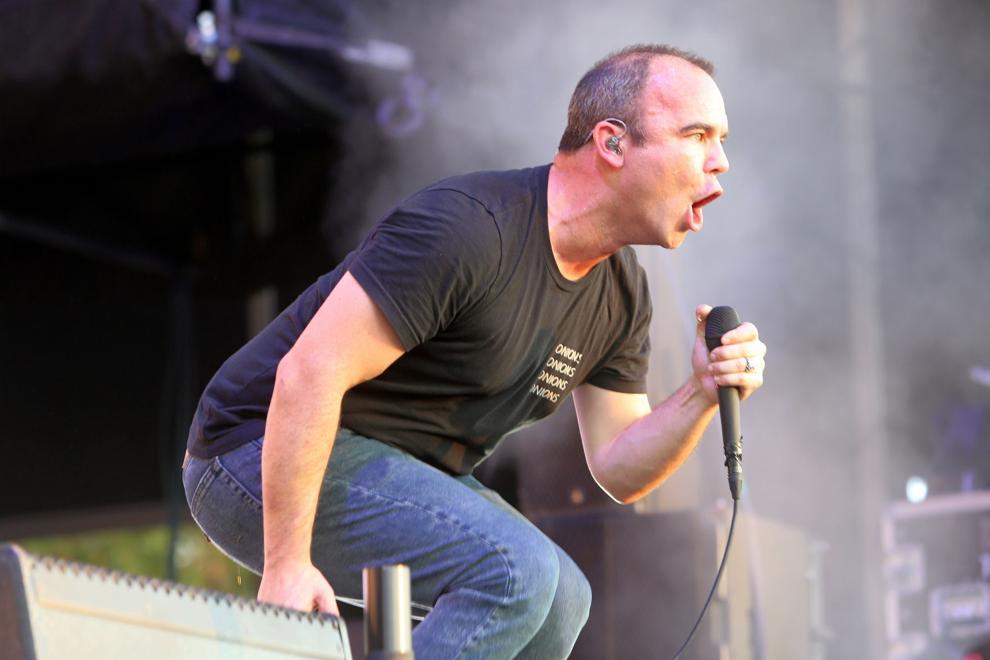 BottleRock 2021 Day 3
BottleRock 2021 Day 3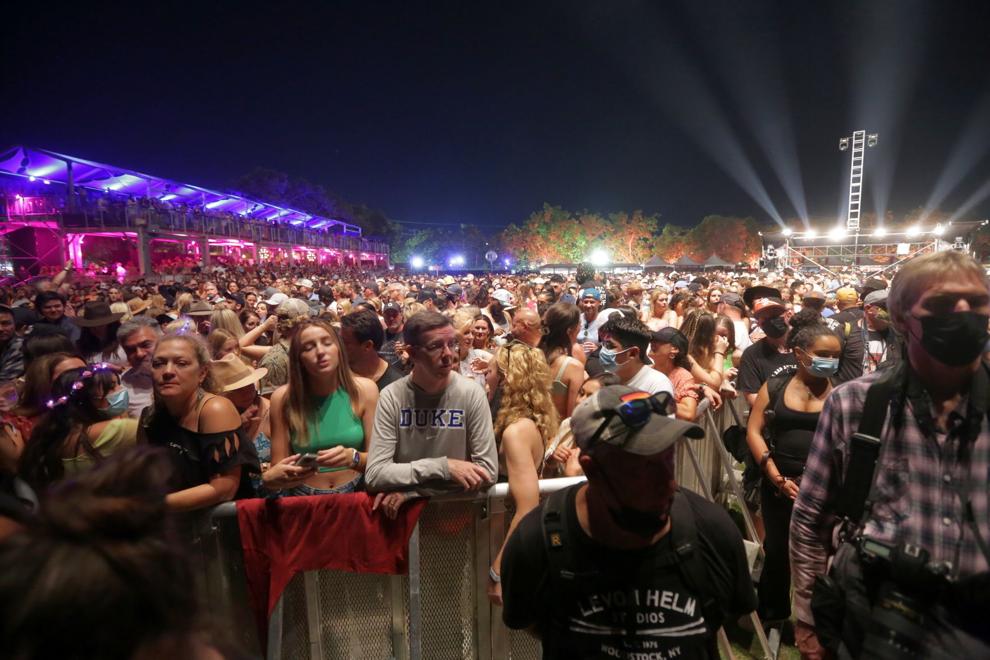 Donna Missal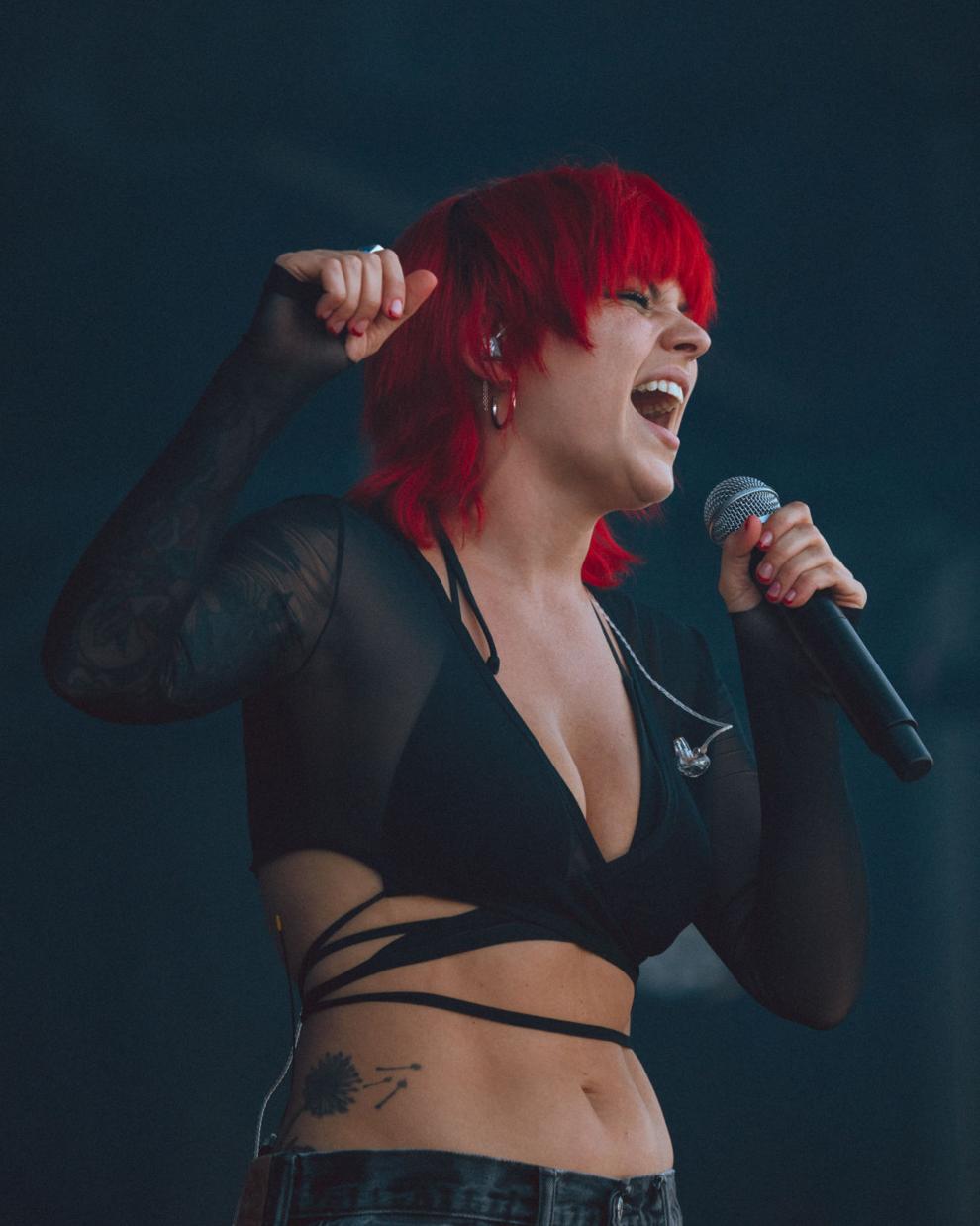 ModSun
Black Pumas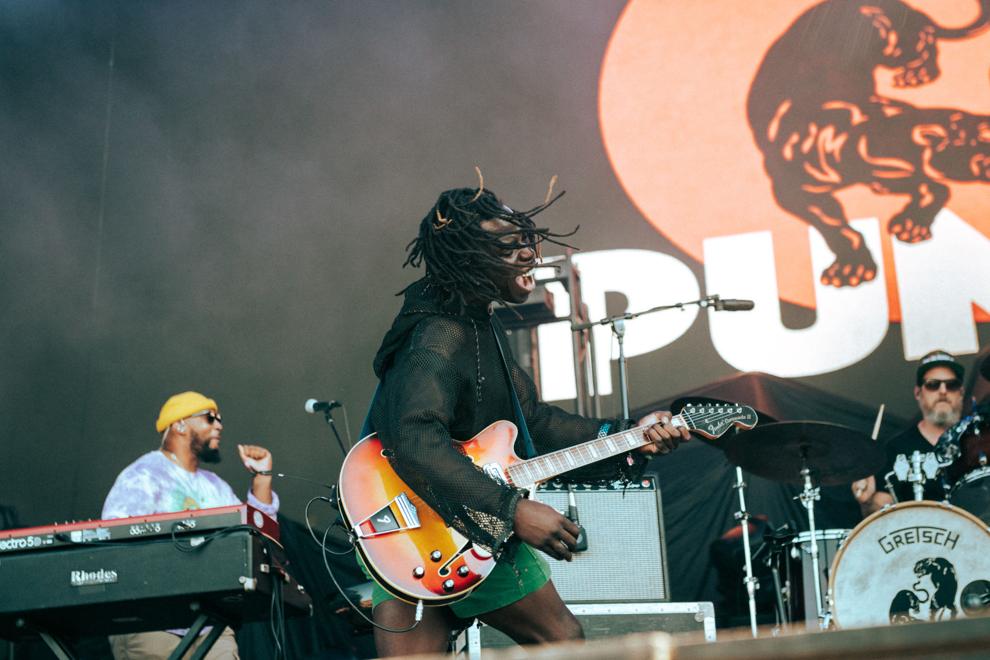 Jessie Reyez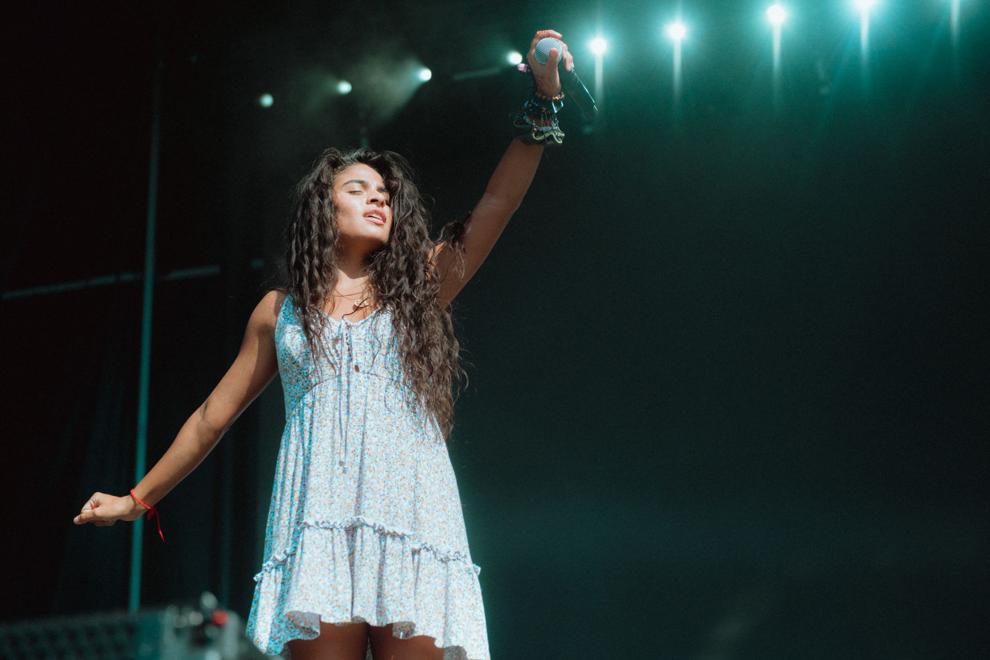 Chris Pierce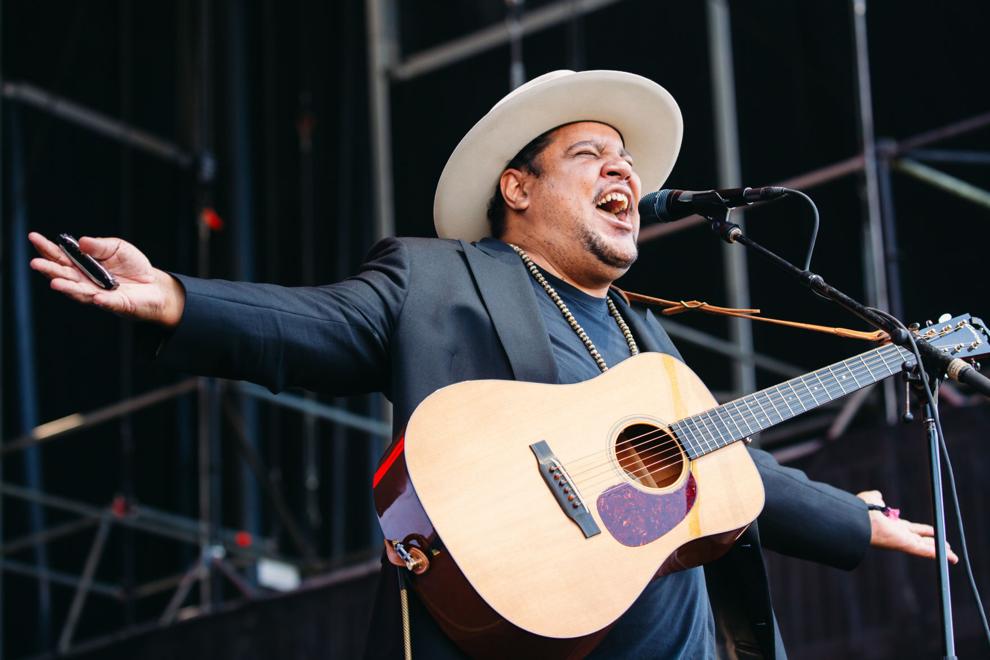 Max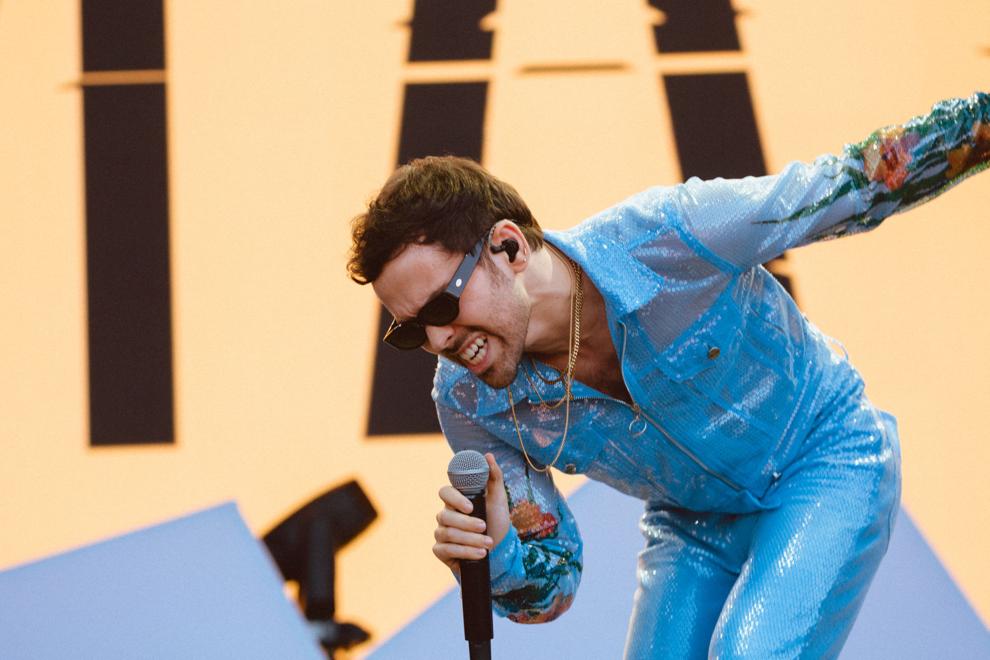 Jon Batiste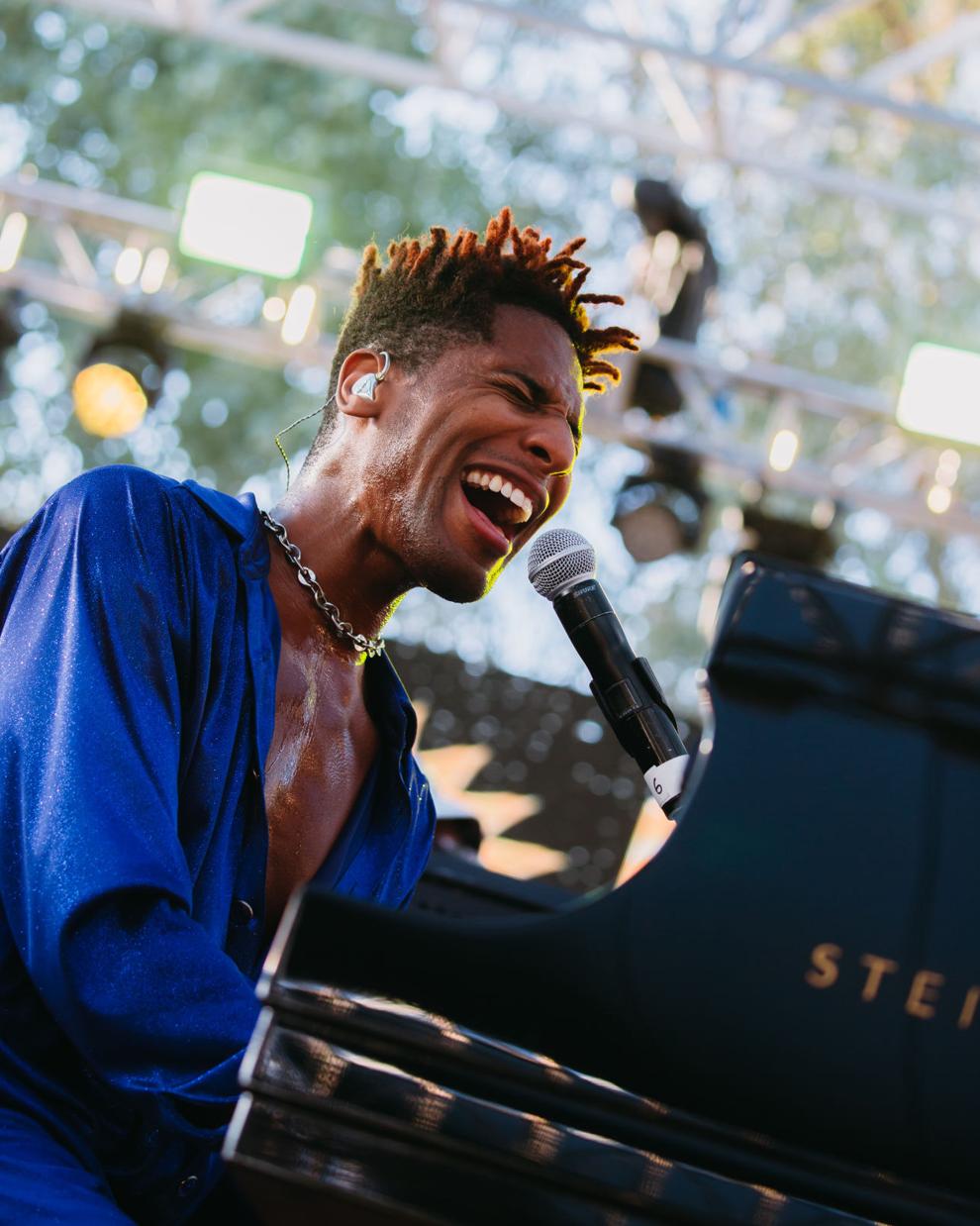 Obsidian Son