(Editor's note: This story has been updated from a previous version.)
AMC Theatres, the world's largest owner of movie theaters, will require all of its customers to wear masks when it reopens its theaters next month, the company said Friday.
It was a quick reversal for the world's largest movie theater chain, which said on Thursday guests would be required to wear masks only in areas of the country where masks are mandatory.
The company was harshly criticized on social media following remarks from CEO Adam Aron to Variety, in which he said that the chain would not require masks to avoid being "drawn into a political controversy." Aron had said the company would not require guests to wear masks unless states or local entities require it.
AMC announced Thursday that it is set to reopen its more than 600 U.S. theaters next month with new safety and health measures to help curb the spread of coronavirus. It closed its locations earlier this year because of the virus pandemic.
The company said it will begin a multi-phase reopening on July 15, adding that it expects to be nearly fully operational by the July 24 premiere of Disney's "Mulan."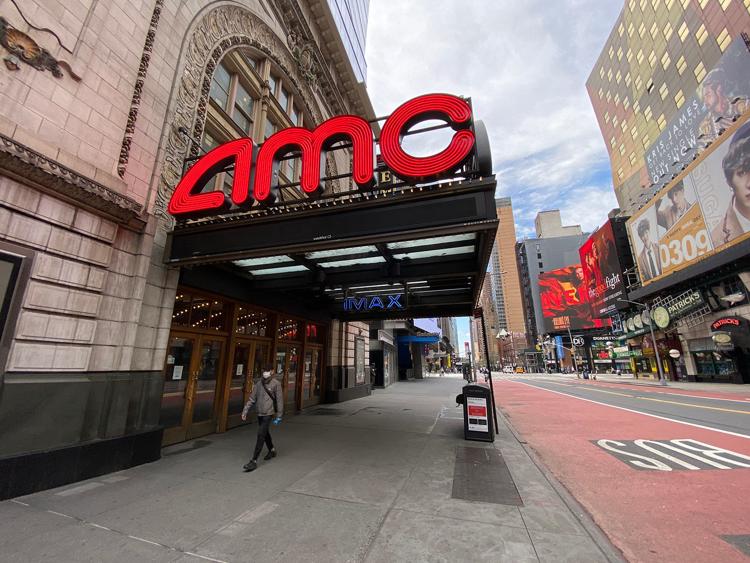 The company will require every AMC employee to wear face masks while in the theater. It will sell disposable masks for $1 to customers.
According to Variety magazine, Aron said: "We did not want to be drawn into a political controversy. We thought it might be counterproductive if we forced mask wearing on those people who believe strongly that it is not necessary. We think that the vast majority of AMC guests will be wearing masks. When I go to an AMC feature, I will certainly be wearing a mask and leading by example."
AMC Theater CEO Adam Aron says their cinemas won't require masks upon reopening because they didn't "want to be drawn into a political controversy" https://t.co/zNjy9wzGMK

— Variety (@Variety) June 18, 2020
Aron did not elaborate on why he considered masks "political," but President Donald Trump told The Wall Street Journal on Thursday that he thinks some Americans wear face coverings to "signal disapproval of him."
The CDC and World Health Organization both recommend wearing face masks in public to slow the spread of COVID-19. Health experts say the virus primarily spreads through respiratory droplets from sneezing, coughing or even talking. Studies show the masks help as a barrier.
AMC Theatres reported a loss of up to $2.4 billion in its first-quarter financials earlier this month and expressed doubts about whether it can stay in business.
The chain said it will be implementing a health and sanitation program it calls "AMC Safe & Clean."
The program will have multiple safety and health measures, including:
Initially capping movie showtimes at 30% seating capacity.
Cleaning every theater between each showtime.
Disinfecting seating areas nightly using electrostatic sprayers.
Temporarily reducing menu selections at its concession stands.
Upgrading its ventilation systems in its theaters.
Requiring every AMC employee to wear masks while in the theater.
"After a painful almost four-month hiatus due to the coronavirus, we are delighted to announce that movies are coming back to the big screen at AMC," Aron said in a statement on Thursday.
AMC plans to show older films until new ones are released. Disney's "Mulan" is scheduled to be followed by Warner Bros.' "Tenet," a twisty thriller from director Christopher Nolan, on July 31.
AMC announced that it would implement "seat blocking" in its theaters by blocking out seating next to, in front of or behind moviegoers depending on what type of theater they are in.
Concerned about COVID-19?
Sign up now to get the most recent coronavirus headlines and other important local and national news sent to your email inbox daily.