The biography covers everything from their start in a garage to their work as activists, trying to spread the word about the dangers of HIV.
Test your knowledge of Elton John, Queen and The Eagles, among other musicians from that decade.
For the first time in its 26-year history, Music in the Vineyards will present a virtual winter festival. It's free online on Jan. 29 and 30.
Music producer Phil Spector has died aged 81 of coronavirus complications.
Phil Spector, the eccentric and revolutionary music producer who transformed rock music with his "Wall of Sound" method and who later was conv…
If it's commissioned, the sculpture will face the historic Ryman Auditorium, a music venue where Dolly Parton has played throughout her career.
It's been proposed that a statue of Dolly Parton should be erected on the grounds of the Tennessee Capitol. The creation and installation of t…
Here's a look at what's arriving on TV, streaming services and music platforms this week.
And don't miss a new episode of 'This Is Us.'
Early 2021 is set to include new music from stars like Foo Fighters and Sia as well as such indie faves as The Hold Steady. Here's a first look.
Taylor Swift's 'Evermore' is back on the Billboard 200 at No. 1 for a 3rd week while Justin Bieber's new single "Anyone" makes a debut splash …
Elvis Presley was born on this day in 1935. Here are eight things you might not have known about the King of Rock and Roll.
Stacker collected 50 classic television quotes that have become part of everyday vocabulary, consulting surveys, reviews, reference materials,…
After removing almost half of its library in December, Netflix is taking it easy this month.
Jan. 8, 2021 would be Elvis Presley's 86th birthday. Here's a look back at his life in photos.
The Irish drama "Herself" comes to Amazon Prime Video on Friday. Here's a look at what else is arriving on TV, streaming services and music pl…
Loretta Lynn's new album "Still Woman Enough" is available March 19th, 2021.
Greta Van Fleet, "The Battle At Garden's Gate": The young Grammy-winning band's follow-up to its 2018 debut was recorded in LA with Greg Kurst…
Sting, "Duets": Collection of previous duets with the likes of Eric Clapton, Mary J. Blige, Julio Iglesias, Shaggy, Herbie Hancock, Annie Lenn…

Edward Jones Investments – Robert Lockhart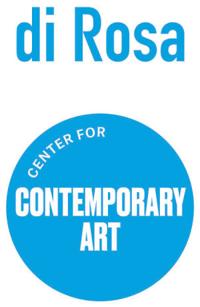 di Rosa Center for Contemporary Art
Evanescence, "The Bitter Truth": The follow-up to 2017's "Synthesis," which featured orchestral arrangements of previous songs, is the gothic …
A Day to Remember, "You're Welcome": The Ocala, Florida, metalcore band moves to Fueled by Ramen for its seventh album and first in five years…
Rob Zombie, "The Lunar Injection Kool Aid Eclipse Conspiracy": The shock-rocker told Kerang! that on his seventh album "the songs are very cat…
Alice Cooper, "Detroit Stories": The shock-rocker pays homage to his hometown with this album produced by longtime collaborator Bob Ezrin and …
Florida Georgia Line, "Life Rolls On": The fifth album from the pop-country duo of Tyler Hubbard and Brian Kelley, co-produced with Corey Crow…
The Hold Steady, "Open Door Policy": The Brooklyn indie-rock band's eighth album was "was written and almost entirely recorded before the pand…
Foo Fighters, "Medicine At Midnight": The 10th album from Dave Grohl and company, finished in early 2020, promises to be a party record that c…