Dave Koz & Friends perform at Charles Krug Winery on Aug. 28 and 29.
The world-renowned saxophonist is hitting the road this summer and stopping in the Napa Valley for two nights as part of his "Dave Koz & Friends: Summer Horns 2021" tour across North America.
Support local news coverage and the people who report it by subscribing to the Napa Valley Register. Special offer: $1 for your first 6 months!
Koz, a career musician of more than 30 years, has been nominated for multiple Grammys and has been awarded 12 No. 1 albums on Billboard's Contemporary Jazz Albums chart.
He will be sharing the stage with a lineup of other acclaimed jazz and blues instrumentalists including Kirk Whalum, Mindi Abair and Vincent Ingala at the Blue Note Napa stage at Charles Krug Winery in St. Helena.
Earlier this month, this writer had the pleasure of speaking with Mr. Koz over the phone and interviewing him about his upcoming tour, as well as adapting as an artist during the COVID-19 pandemic. Here's what he had to say:
Zak Fennie: First off, how does it feel to be back on the road again?
Dave Koz: It feels awesome, but a little weird, to be totally honest. I spoke with a lot of my artist friends and everyone has got this same mix of incredible excitement, but we're all really nervous. I hope it's like riding a bike, but I won't know it for sure until we actually get out there and do it!
Fennie: I totally understand that feeling. As an artist, what inspires you to play music?
Koz: It comes from a very natural place: friendships, family, longing. Inspiration is a really tricky thing, because you never know when it's gonna be there. Sometimes it's almost like it's knocking inside your head to get out, and when you get that creative burst it's almost like a gift.
Fennie: Do you feel the pandemic has changed your perception or your relationship with music at all? What about your relationship with the audience?
Koz: I think for sure it has changed. I noticed very early on when the reality of it all set in, my first response was to go to the music that made me feel good: Bill Withers, Earth Wind and Fire, just stuff that would guarantee to make me feel better. I was reminded of the healing power of music at a very personal level. I also realized that maybe my role in the pandemic was to help heal others through the power of music, and that's what inspired me to make my album "A New Day."
Fennie: That's a great segue into my next question! You released two albums during the pandemic, "A New Day" and "The Golden Hour." Can you share a little about your experience recording them?
Koz: So "A New Day" was recorded entirely virtually, and it was conceived and recorded entirely under the umbrella of the COVID-19 pandemic. That one was actually released 30 years to the week after my very first album came out, so that was pretty special for me.
"The Golden Hour" was a collaboration with my friend Cory Wong, who is quite the legendary young guitarist, and that one was recorded all live in one day with a 10-piece band. We had a full camera team capturing it all on film. There was also this layer of the pandemic that was very present, with everyone wearing masks and all, and I think that makes it a very interesting product of its time.
Fennie: So last year was your 30th anniversary as a recording artist. That's a long time to be in the business. How has your experience with music and the music industry changed, and in what ways has it stayed the same?
Koz: That's a really interesting question! In terms of mechanics of the record business and releasing music, it's a complete sea change. It's almost unrecognizable from the way it was when I started. Music is still incredibly important to people's lives, but now there are no gatekeepers and that's a game changer for everyone. I've found artists I would have never heard before because the playing field has been leveled. In that way this is a really exciting time for music if you have the time to dive into it. If it's happening, just embrace it.
Fennie: At what age did you know you wanted to be a full time musician?
Koz: Honestly, I really didn't know until somebody else told me that's basically what I was gonna do. I graduated from UCLA as a communications major and I fully expected to get a job after college. I told my parents after graduating that I would give music six months to get things going. I pretty quickly got my first professional gig, which led to my second and my third and so on. Growing up gay, I never really wanted to be in the spotlight. I didn't want to stick out for obvious reasons. But sure enough, it happened, and the next thing I knew was a recording artist. It seems like in my life, it's always been the side streets that have become the most important aspects of my journey.
Fennie: What are some of the highlights of your career so far for you personally?
Koz: Probably when I got to introduce my parents to President Clinton, whom I had the honor of performing for. Still to this day it takes my breath away. Also, in 2009 I was given a star on the Hollywood Walk of Fame. Sometimes I drive by to make sure it's still there and it wasn't some kind of mistake.
Fennie: You're playing two nights at Charles Krug Winery in St. Helena on August 28 and 29. Have you performed in the Napa Valley before?
Koz: Absolutely! I love Napa; it's hard not to love it, but this is the first time that we've been invited to play at Krug and I'm really excited about that. We've played for years at Robert Mondavi Winery and I was actually very good friends with Mr. Mondavi. I have a lot of great friends in Napa who are farmers and vintners. Jazz and wine obviously go really well together, and I think jazz makers and wine makers share some very similar qualities!
Fennie: Anything else you'd like to say to our readers at the Napa Valley Register?
Koz: Just that we're beyond excited to be there! I know we're all hungry for that indescribable energy that is live music, and we can't wait to come play in the Napa Valley again!
Fennie: Thank you for your time.
Tickets for Dave Koz' upcoming performances at Charles Krug Winery are available at www.bluenotenapa.com. GA tickets are $45. Please note: All attendees are required to either show proof of vaccination status against COVID-19 or a negative COVID-19 test result within 72 hours prior to the event.
Photos: Oxbow RiverStage concert series returns to Napa
Benefit concert for Alaina's Voice Foundation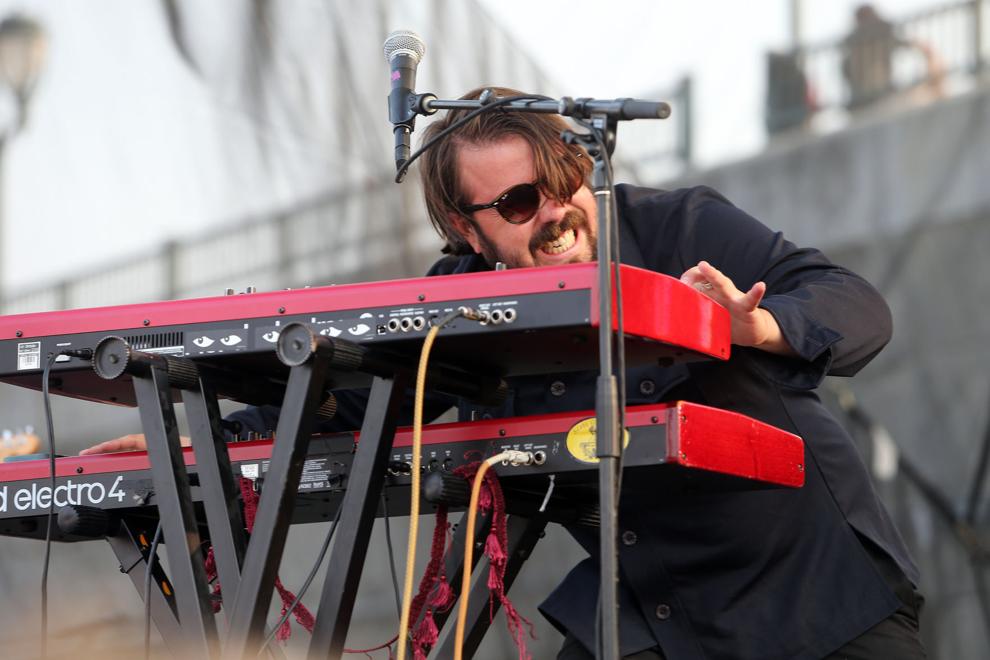 Benefit concert for Alaina's Voice Foundation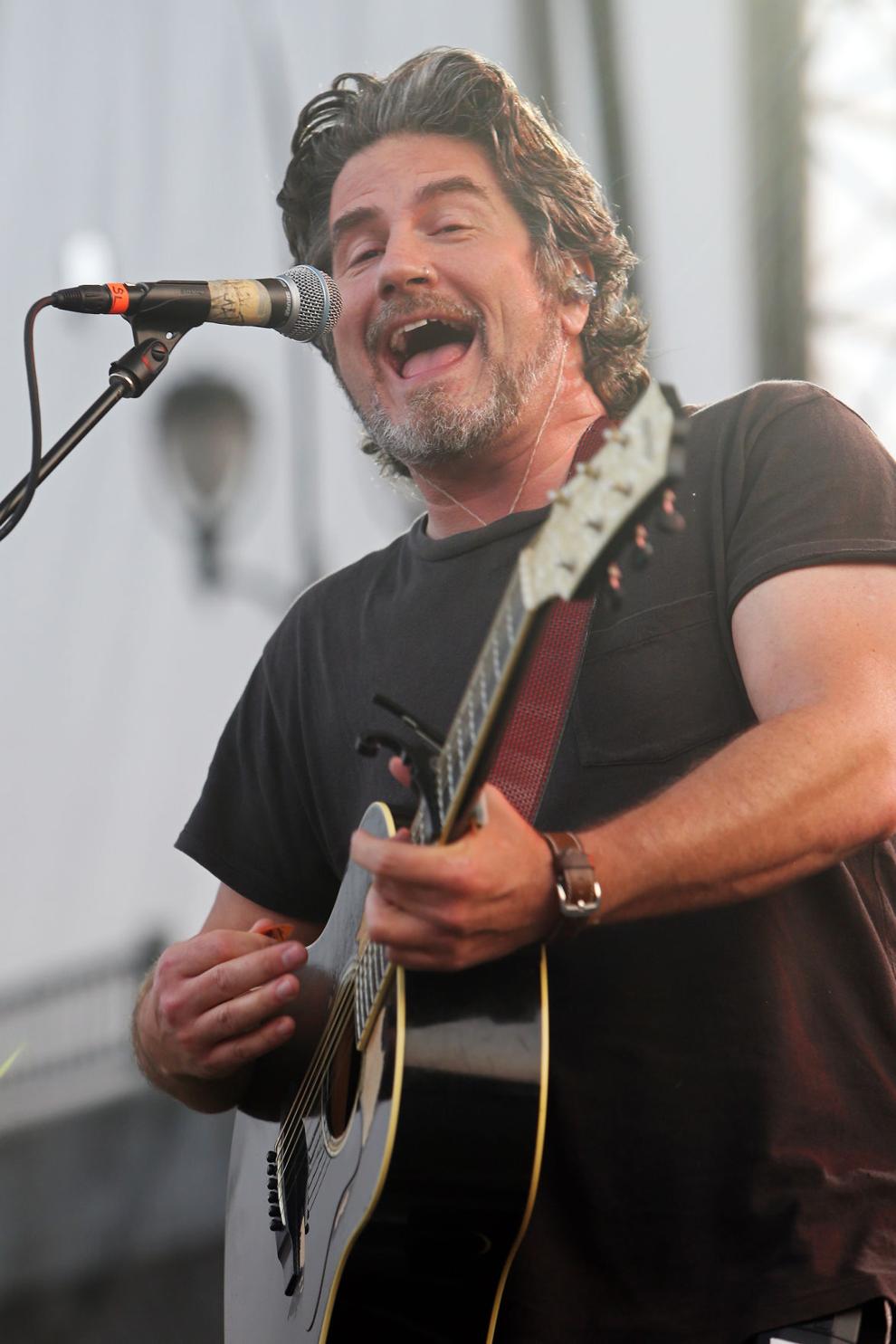 Benefit concert for Alaina's Voice Foundation
Benefit concert for Alaina's Voice Foundation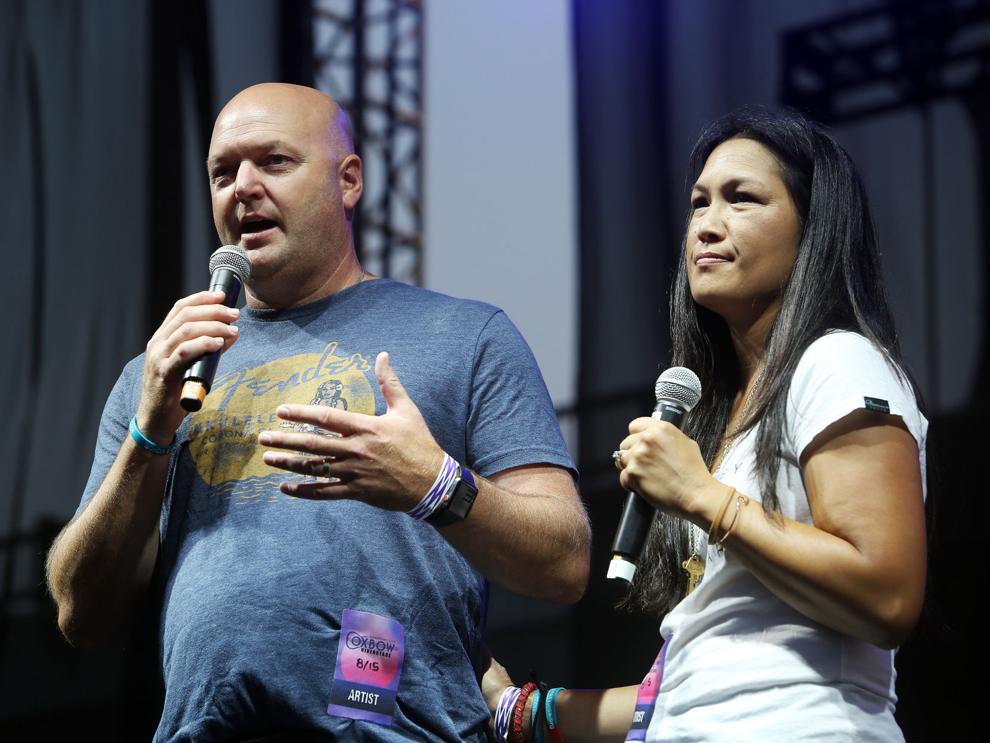 Benefit concert for Alaina's Voice Foundation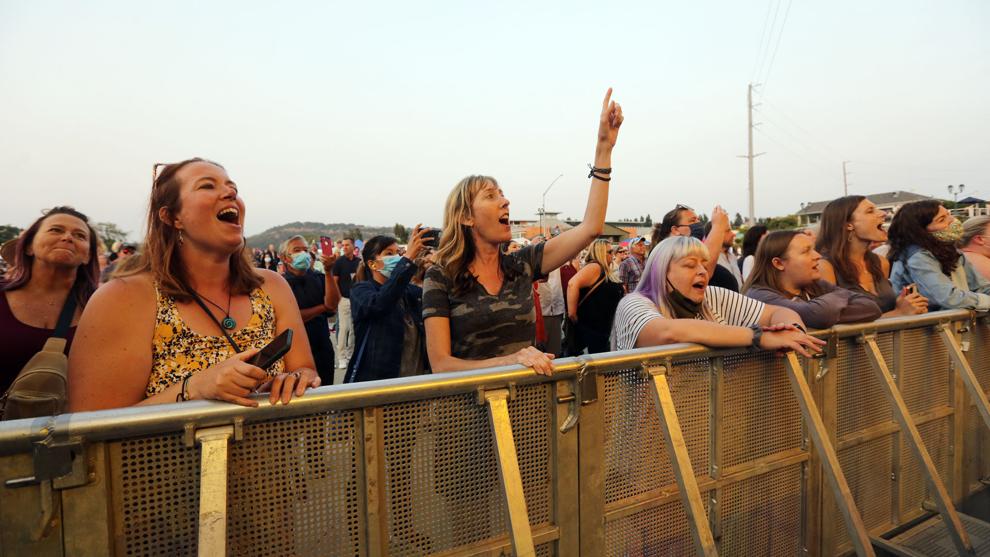 Benefit concert for Alaina's Voice Foundation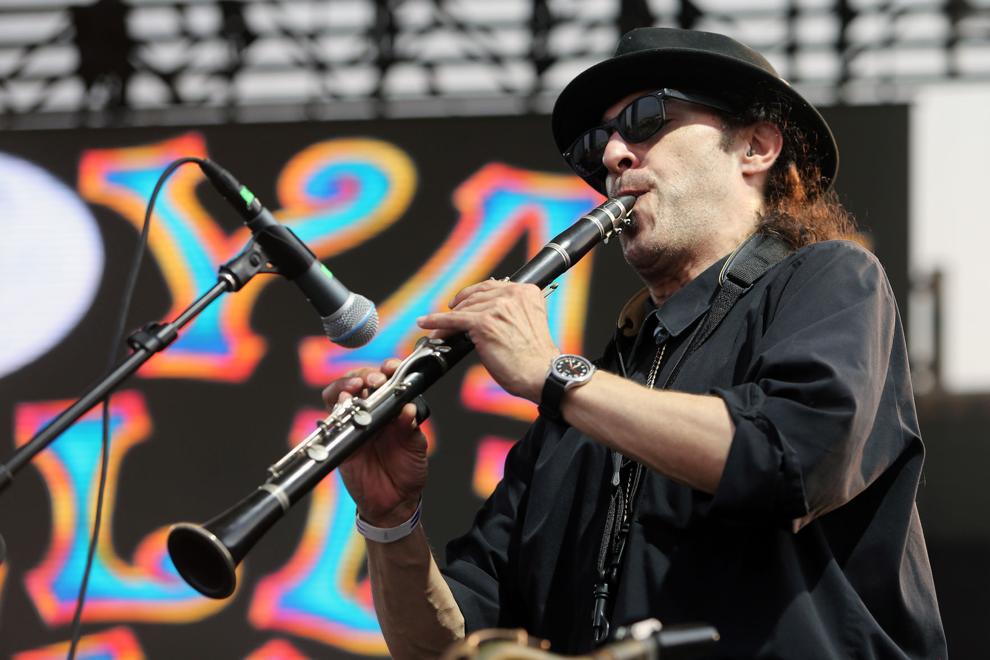 Benefit concert for Alaina's Voice Foundation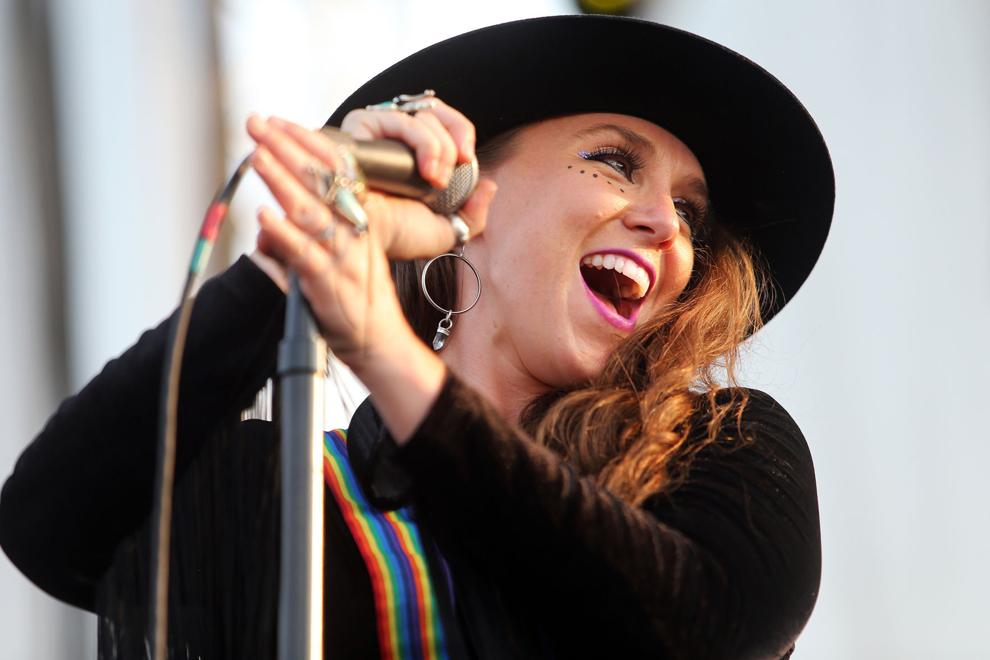 Benefit concert for Alaina's Voice Foundation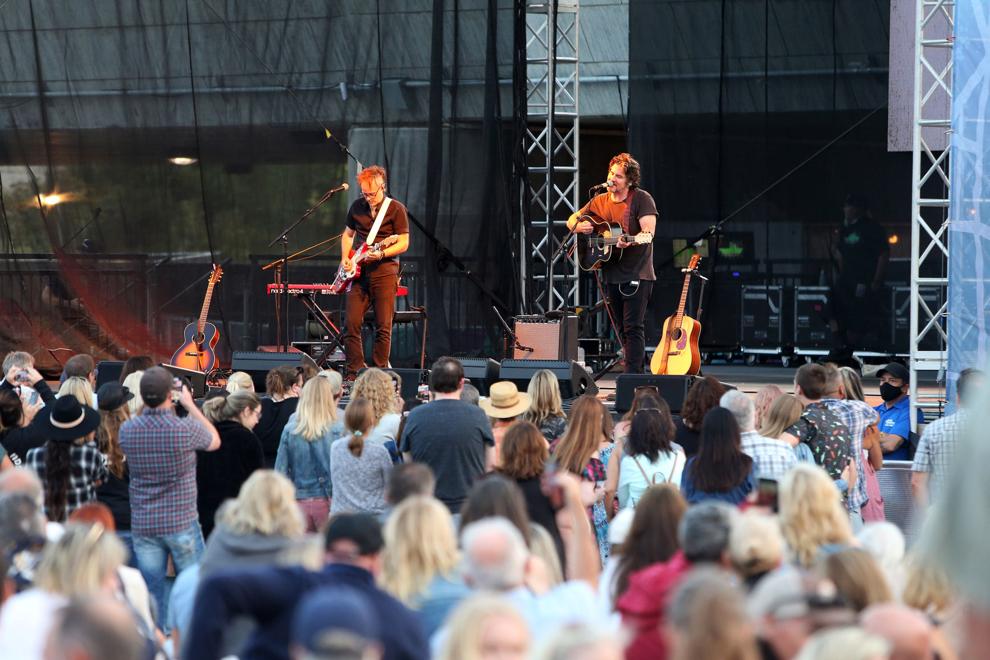 Catch up on Napa County's top news stories
Get unlimited digital access to the Napa Valley Register for just $1 for your first 6 months! Enjoy every article without restrictions and find tons of subscriber-only perks, such as access to our daily eEdition. Click here for details!