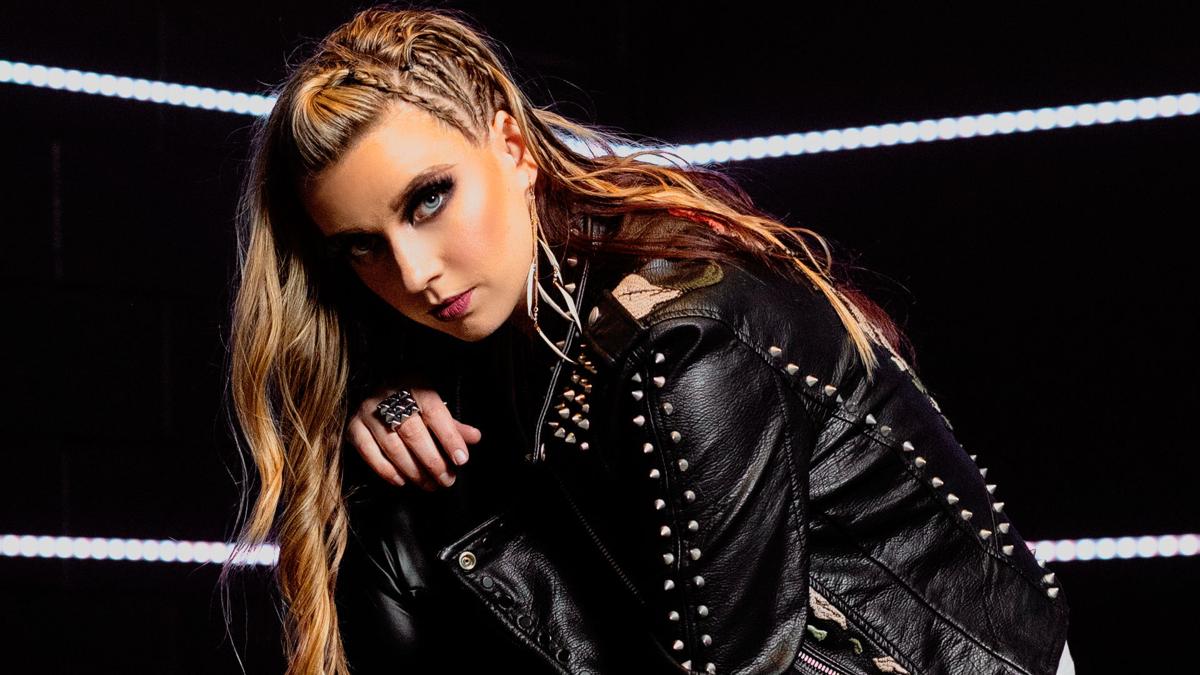 Michelle Lambert is a singer-songwriter and multi-instrumentalist originally from Covolo, California, and currently residing in the East Bay. An expert at blending genres including pop, soul, country, rock, and hip-hop, Lambert produces all of her own music and performs most of it herself too, backed on stage by a rhythm-driven acoustic guitarist.
Drawing influence from songwriters including Ed Sheeran, Amy Winehouse, and Mackelmore, Lambert will perform at a socially-distanced event on the Vista Collina Resort lawn on the evening of Friday, Aug. 21.
The youngest of six children, Lambert found her passion for playing music at the early age of 2 when she picked up her first violin. At age 11, she began taking drum lessons from a touring drummer and songwriter who coached her and helped Lambert develop her talent for songwriting.
Lambert became a natural stage performer and spent her teenage years playing at festivals and fairs throughout California. She was granted a full scholarship to attend Berklee College of Music in Boston, where she graduated with a degree in Vocal Performance.
After college, she moved to Nashville, Tennessee, and began touring throughout the Southeast. Some highlights of her time there include performing at the NCAA Women's Final Four at Bridgestone Arena, as well as a performance at the Grand Ole Opry where she received a standing ovation. After touring across the United States, she returned to California in 2018 and has performed extensively across the West Coast since then.
At the beginning of 2020, Lambert released her single, "Girl On Fire," which shows off a different, more hip-hop influenced side of her music. The accompanying music video was directed by Marco Ferreira and has accumulated more than 50,000 views on YouTube.
After losing most of her shows planned for this summer due to the COVID-19 pandemic, Lambert said she has been treating this unexpected time off as an opportunity to relax and focus on writing and producing more music.
"It feels a bit like unplugging," she said. "After touring steadily for five years, it was initially unsettling to have all of my gigs drop off this summer, but I've learned to appreciate getting a break for once."
Eager to share some of the new music she had been working on, Lambert sent me an unreleased track called "Come To Me." It's a catchy, energetic ballad prominently featuring her signature violin over a driving hip-hop drum beat and adorned by sultry, R&B-style vocal runs. According to Lambert, the song will be released on an as-of-yet unknown date soon along with an upcoming album that she recorded this summer, tentatively titled, Breaking All The Rules.
While Lambert says she thinks that's the title for now, she added, "I am notorious for changing my mind."
Familiar with the Napa music scene, Lambert has performed regularly at local venues over the past few years including the Andaz and Archer hotels, as well as JaM Cellars, where she has garnered a local following. This Friday's show will be her first performance at Vista Collina, and one of her first live performances since March.
Lambert said she is eager to perform again and that she always looks forward to playing in Napa. "It's got this hip, Bay Area vibe mixed with this small-town Northern Californian vibe that I grew up with, where the locals are cool and laid back but there are these awesome, world-class venues to perform at."
Vista Collina Resort is at 850 Bordeaux Way, across from the Meritage Resort near the Grape Crusher statue in south Napa. Music on the lawn runs from 5 to 7 p.m. Admission is free and all ages are welcome. Face masks are required and social distancing rules will apply.
To learn more about Michelle Lambert, follow her on social media @michellelambertmusic and visit michellelambert.com.
Zak Fennie is a Napa Valley-based musician and writer.
Stay up-to-date on what's happening
Receive the latest in local entertainment news in your inbox weekly!