Editor's note: A couple of weeks ago, Travis Rogers, retired legendary choir director from Napa High, called with an idea: Since so many graduating high school seniors had their final year upended by the COVID-19 pandemic, could we profile some of the outstanding students in the arts as well as sports? Rogers has always been a staunch believer in the idea that stellar musicians, artists, actors deserved just as much ink as athletes. A point well made. John Henry Martin has taken on the challenge for a new series. The first two excelled in theater at American Canyon High School.
Gianpaolo Pabros, American Canyon High School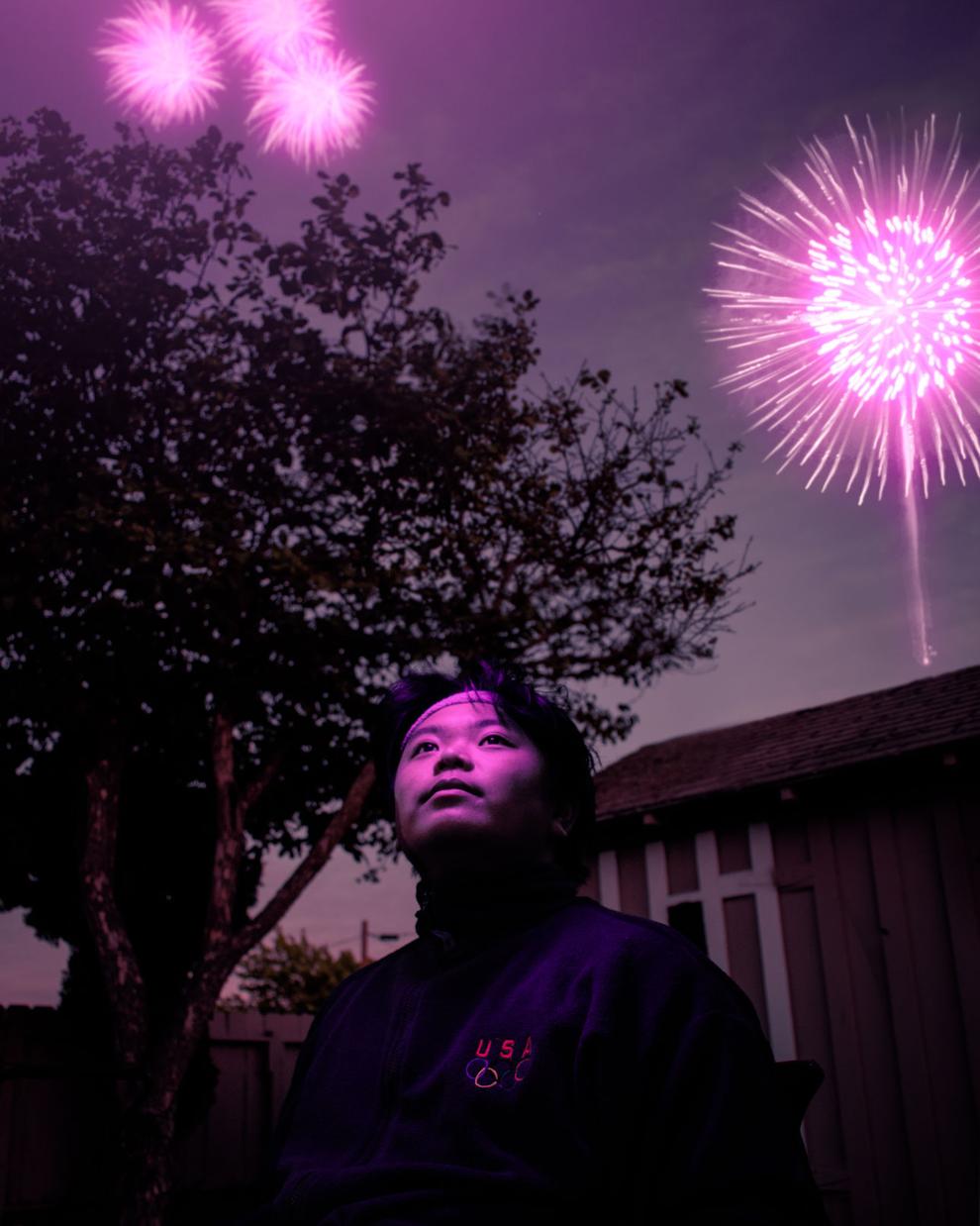 Senior Quote: "I'm not always going to say things the perfect way, the right way. But I'm going to say how I feel." Kanye West
You may not have seen Gianpaolo Pabros on the American Canyon High School stage over the past four years, but had he not done his job, you wouldn't have been able to hear the actors. By his senior year, he was the head sound technician and a dedicated member working backstage.
Finally though, in his senior year, he did get a role on stage. In the recent production of Rodgers and Hammerstein's "Cinderella," he was cast as the cheese merchant, where he had one line during a song. But alas, his one moment in the spotlight was spoiled by the COVID-19 pandemic when they had to delay the show to the next year, after he would graduate.
Pabros' favorite production was John Cariani's "Almost, Maine," a play of nine vignettes that take place in a fictional town in Maine, produced when Pabros was just starting out in the department.
"it was my favorite because it was back when I was shy," he said. "I wasn't as invested in other people, but Mrs. Heartt pushed me, and that lead to my becoming one of the most invested students in the program today."
The more time Pabros spent in the department, the more he took the initiative. "There were so many aspects of sound that I was interested in," he said. "I found that I wanted to do more than only what was on Mrs. Heartt's to-do list."
Sound design, Pabros says, is more complicated than "just pressing play," especially for a musical. "You have to make sure the microphones are at the right volume, the scene changes are smooth and that the fading of the sound and music worked well with the scene changes," he said.
Pabros found a new interest his sophomore year when he got a camera for Christmas. He decided to bring it with him on theater trips and would take pictures of his classmates and the landscape around him. His friends saw his pictures and told him that he had an eye for it. Since then, he has brought his camera to school every day to document his life there. He also took all the head shots of the actors in the drama department. Now he is pushing the bounds of his creativity by manipulating his photos in Photoshop. You can see his work on his Instagram page @gianpaolopabros.
In the fall, he is going to enroll at Napa Valley College, but isn't sure about his major. He thinks he may study business because of its practicality and versatility. What's important is that he will have time with his camera.
Does Pabros have a message to the world?. "Just go for it," he said. "I think a lot of us humans like to overanalyze and find a sure-fire way of doing things. We feel we have to be 100 percent sure that something will happen. But the reality is that we attempt and we fail. But more times than not, we will have another chance. Right after, or in a couple years. You'll always have another chance to do it again. If you fail, do it again. Stand right back up and do it again."
Samantha Becvar, American Canyon High School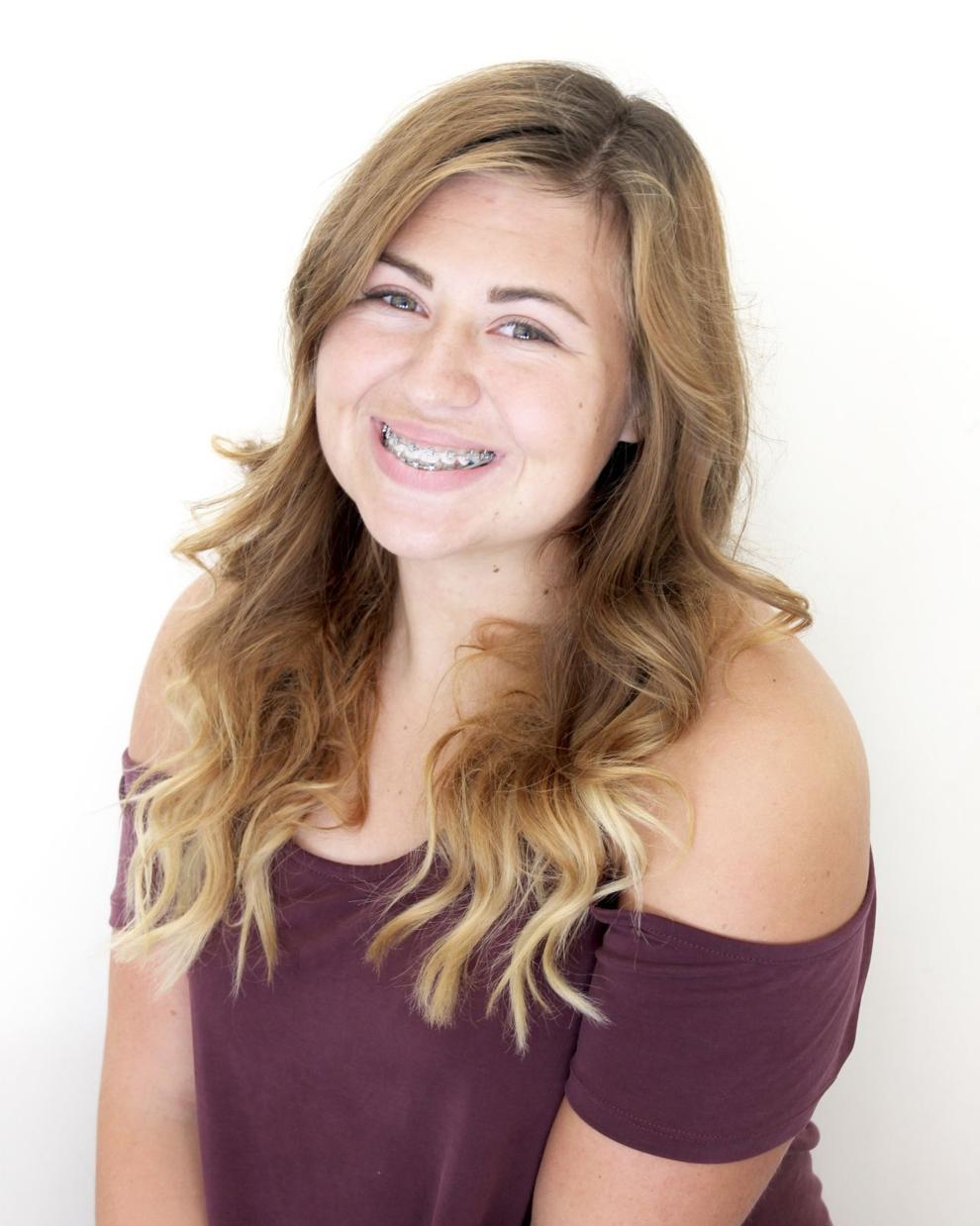 Senior Quote: "To put in so much time and effort and receive such little recognition or credit is hard. It's discouraging too. But in the end, it's not about what others think of you. It's about what you think of yourself and how proud you can be of your own accomplishments." Samantha Becvar
Samantha Becvar is American Canyon High School's Class of 2020 valedictorian. "It's pretty awesome," she said. "I'm not going to lie." It has been a dream of hers since her freshman year to deliver the valedictory address.
She has taken all the AP classes she can take. Four years of water polo, three years of softball, and one year of track and field. But her experience in Summer Heartt's drama department has made the biggest impression on her.
"Drama teaches you how to be comfortable expressing yourself and how to communicate with people." she said. "You are in a safe space where you can be creative and be weird and it's OK. For me, it's hard to stand in front of people and talk, but I can be on stage in a different character and be amazing. Drama helps you come out of your shell, and a lot of classes don't teach that."
In the drama department, like the rest of school, she did a lot: designed sets, costumes and lighting; directed and wrote. Her play "Secret Santa," was her contribution to the 24 Hour Plays they did in the fall. A gay love story that takes place in high school, it melted the audience's, hearts. "I came up with the story looking at the actors I had," she said. "But it was a story I wanted to tell."
Becvar was admitted to her first choice of colleges: the University of Washington. She was a direct admit to the College of Engineering, which is no small feat for Washington residents, much less someone from out of state. She loves the beautiful campus and the chance to spend time with family that lives in the area. But most of all, she is impressed with their Top 10 STEM program. She wants to fuse the practical training she will have as an engineer with her creativity and get a job as a Disney "Imagineer."
Becvar is fascinated by the idea of change. She has figured out that the mutability of life is a universal human experience. She made the notion of change the subject of her valedictory address.
"I feel change has been one of the defining characteristics of our time because we've seen so much change in our school and the world around us," she said. "This year has been the biggest change because we lost the majority of our senior year and we've had to adapt to something new."
Her advice: "Whether change is good or bad, it's always something that is going to happen in life. We should embrace it as it comes. Being able to adapt to change is important for the next stage in our lives."