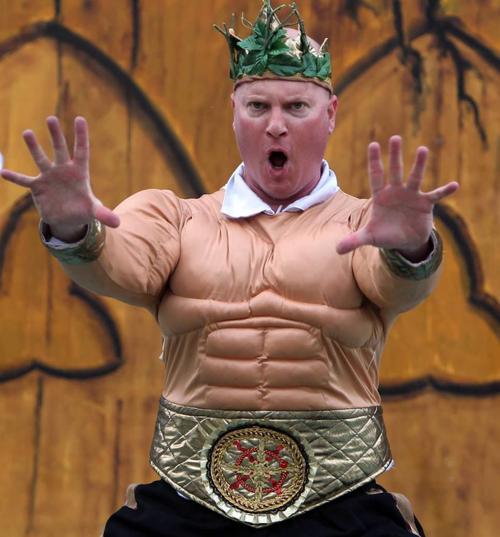 Napa Valley College Theater Arts produces an original play, "Hamlet's Big Adventure (a prequel)" by Reed Martin and Austin Tichenor on May 3-19.
Produced in partnership with NVC Performing Arts Faculty Series, this original piece is a comedy based on a adventure of that happens before the tragedy of Hamlet.
"We're excited to imagine what all the famous characters we know from Hamlet were up to before that play begins, and create a true companion piece to Shakespeare's famous tragedy. Call our play the comedy of the prince of Denmark," said Austin Tichenor, co-writer and co-director.
The comedy starts with Hamlet as a teenager, jumping into action to save his beloved nunnery from closing. Hamlet enlists his good friends, Ophelia and the jester Yorick, to help him put on a show. Along the way, Ophelia tries (and fails) to pass her swimming test; Hamlet must avoid his practical joker father — the King — who leaps out from behind plants pretending to be a ghost and Yorick teaches them all about showbiz, comedy and skull-juggling.
Martin and Tichenor's irreverent works include "William Shakespeare's Long Lost First Play." They have been performed on five continents, at the White House, The Kennedy Center, and as part of China's Wuzhen International Theater Festival.
"Hamlet's Big Adventure" will take place on May 3-4, 10-11 and 17-18 at 7 p.m. and May 5, 12 and 19 at 2 p.m. in the Napa Valley College Performing Arts Center Studio Theater.
Admission is $15 for adults, $10 for students/seniors/military. Seating is limited. For more information, visit theaternapavalley.org.
Stay up-to-date on what's happening
Receive the latest in local entertainment news in your inbox weekly!