After nearly two years of theatrical delays, Daniel Craig's final outing as Britain's most famous spy in "No Time To Die" has finally been released in theaters worldwide. The film is the 25th installment in the long-running James Bond franchise as well as Craig's fifth performance as Bond, beating out former 007 actors Pierce Brosnan, Timothy Dalton, and George Lazenby.
In many ways, "No Time To Die" is a celebratory homage to all that is Bond, featuring spectacular action sequences, car chases, vodka martinis, beautiful women, eccentric gadgets and quirky one-liners.
The film is filled to the brim with Easter eggs and references to not just the previous four films starring Daniel Craig, but all of the Bond films in the entire franchise. Craig puts on one of his best performances yet, displaying a full spectrum of human emotions akin to his portrayal in 2012's "Skyfall," rather than always being a sociopathic, narcissistic killing machine like in 2008's "Quantum of Solace."
The emotional center of the film relies heavily on the arc of Bond's character, which, beyond a few personal tragedies here and there, largely didn't exist in film until "Casino Royale" rebooted the franchise in 2006. While that film and the following entries would showcase Bond's transformation from a human into a living weapon, Craig and director Cary Joji Fukunaga have successfully helped Bond come full circle from a weapon back to a human in "No Time To Die."
Opposite Craig as the film's villain, Rami Malek plays Lucifer Safin, who sadly feels like less of a real character and more of a list of villainous tropes manifested in human form.
Malek's portrayal as Safin isn't the problem as much as the written character's lack of depth. Armed with a genocidal weapon, a sinister accent, and a scarred visage but with no apparent motivation for his dastardly plan, Safin's character feels more like a list of checked boxes than a three-dimensional person. C
locking in at a whopping 163 minutes in length, the film still feels like it could have utilized more time on its villain and given us some explanation for his decisions.
While some suspected that Malek's Safin would actually be a rebooted version of Bond's first on-screen villain, Dr. No (fueled by the title choice "No Time To Die"), this turned out not to be the case and instead Safin is supposed to be an original character, even if he feels like a lazy amalgamation of all the original Bond villains that came before. The setting of the film's climax, however--a Cold War-era missile silo carved out of a remote island--feels like it was visually lifted straight out of that 1962 film.
The villain's plot revolves around the use of weaponized nanobots developed in a secret government lab with the capability of targeting anything from an individual person to an entire race of people using their specific DNA and killing them. Safin predictably wants to release the nanobots on the entire world, killing off millions of people in an attempt to wipe the slate clean so that humanity can start over anew.
With humans acting as the natural spreaders of the "virus" in the film, it's clear why the producers chose not to debut the film during the initial onset of the COVID pandemic when it was originally scheduled for release in April 2020.
Safin's loose backstory is tied closely to that of Bond's love interest, Madeleine Swan, played by Léa Seydoux who reprises her role from the 2016 film, "Spectre." While Seydoux's performance is more convincing than her previous entry, the female spotlight in this film is stolen by Ana de Armas as Paloma (a CIA operative who partners with Bond early in the film) and Lashana Lynch as Nomi (a new 00 agent tasked with replacing Bond at MI6 after his retirement at the end of "Spectre"). Both actors share fantastic onscreen chemistry with Craig while displaying incredible ranges of acting in their own limited amounts of screentime.
Ralph Fiennes returns as "M," the no-nonsense head of MI6, accompanied by Bond's usual cast of colleagues Moneypenny (Naomi Harris), Q (Ben Wishaw), and Tanner (Rory Kinnear). The film does a good job portraying Bond's comrades as the closest thing he has to real friends, including a heartwarming scene where Moneypenny and Q invite an estranged Bond over for dinner. Jeffrey Wright also returns as Bond's "brother" in espionage, CIA agent Felix Lighter, and the two share one of their most gripping and emotional scenes on screen together to date.
Christoph Waltz briefly reprises his role as longtime Bond villain and head of the secret organization Spectre, Ernst Stavro Blofeld. Now in custody after the events of the previous film, Blofeld and Bond share a short but compelling scene where Blofeld is not so subtly utilized as the film's version of Hannibal Lecter to challenge Bond psychologically. The chemistry between Craig and Waltz is absolutely electric, making for a sequence that, in this writer's opinion, will probably be remembered as one of the greatest scenes in the Daniel Craig era of Bond.
One of the strongest themes present throughout "No Time To Die" would be family, evident not only in Bond's adoptive MI6 family but in the family he tries to create with Seydoux's Madeleine Swan. Another would-be legacy, shown in the lasting impacts Bond leaves on all the characters around him. While the ending credits of the film are punctuated by the reassuring message, "James Bond Will Return," the film makes it very clear that this is Craig's last outing as 007 and provides him with an emotional sendoff that is certainly a departure from previous Bond films, but still fitting to the character.
Worth mentioning would be the film's fantastic music, arranged by veteran film composer Hans Zimmer. Zimmer does a great job of combining classic Bond melodies and stings that audiences have come to know and love with his signature larger-than-life orchestral flares. There were times when the music felt like it was lifted from scenes straight out of The Dark Knight (in the best of ways) but managed to hold onto its smooth and suave James Bond feel. Billie Eilish's opening title track, "No Time To Die," also manages to hit all the right emotional strings of a classic Bond song (ala Shirley Bassey's "Goldfinger") while still feeling fresh and authentic. There are moments in the film where Zimmer writes the score around Eilish's melody, in particular the cascading chorus line where Eilish sings "That I've fallen for a lie / You were never on my side," and that melody is still stuck in my head days after seeing the film.
While "No Time To Die" is by no means a perfect Bond film, it is endearing and a well-done sendoff to one of the greatest Bond actors of all time. The film is quite long and is marred at times by some pretty weird pacing issues as well as a villain that's hard to take seriously, but it is ultimately carried by its spectacular visual effects and stellar swan song performance by Daniel Craig as James Bond. If you're curious to see how Craig is written off or if you just enjoy the Bond films in general, go see "No Time To Die" on the big screen where it's meant to be seen.
Catch up on Napa County's top news stories
Get unlimited digital access to the Napa Valley Register for just $1 for your first 6 months! Enjoy every article without restrictions and find tons of subscriber-only perks, such as access to our daily eEdition. Click here for details!
Check out the week in cartoons
Clay Bennett cartoon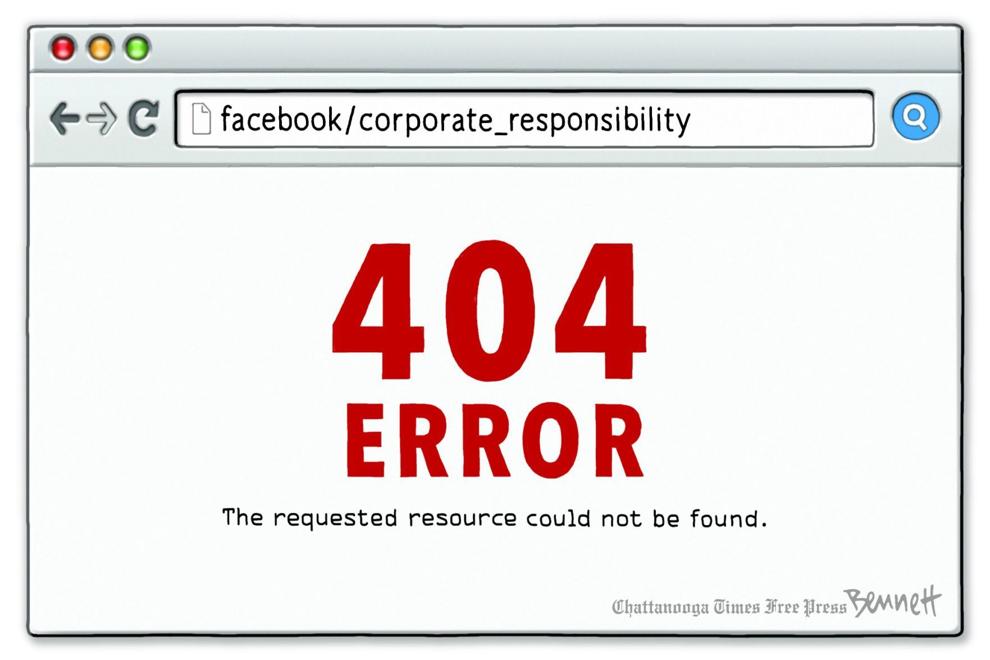 Jack Ohman editorial cartoon
Jack Ohman, editorial cartoon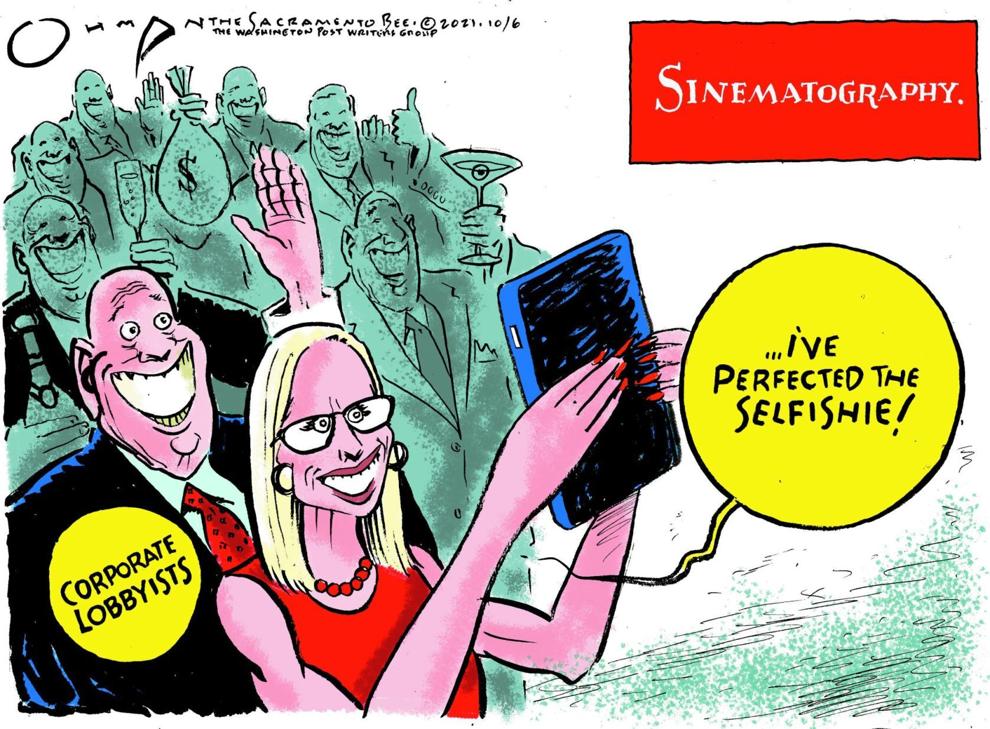 Jack Ohman, editorial cartoon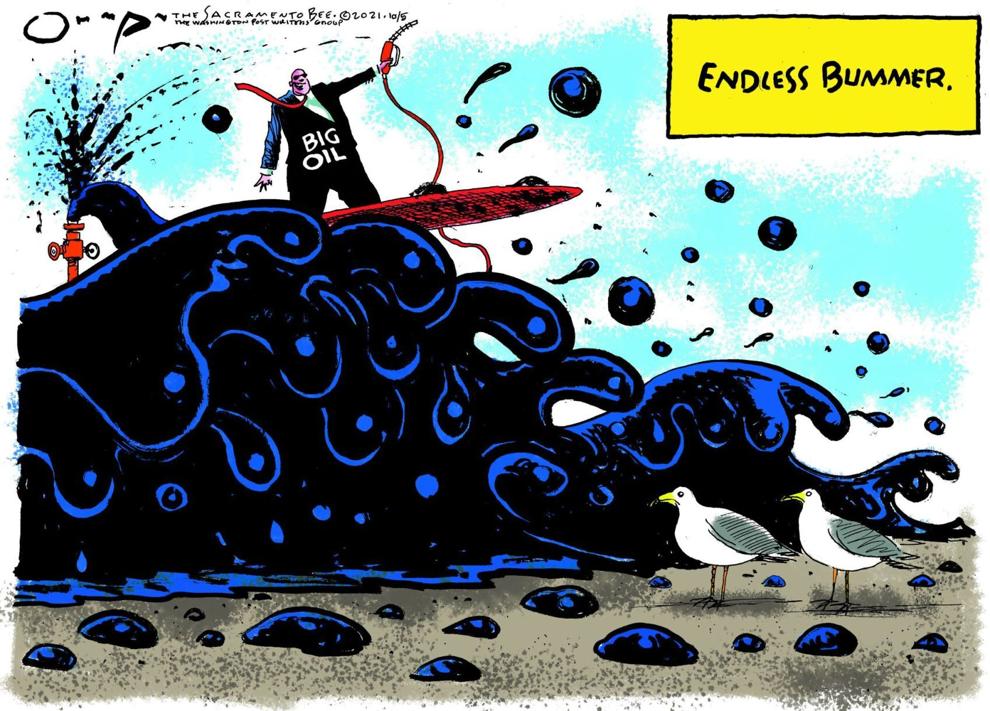 Clay Bennett cartoon
Clay Bennett cartoon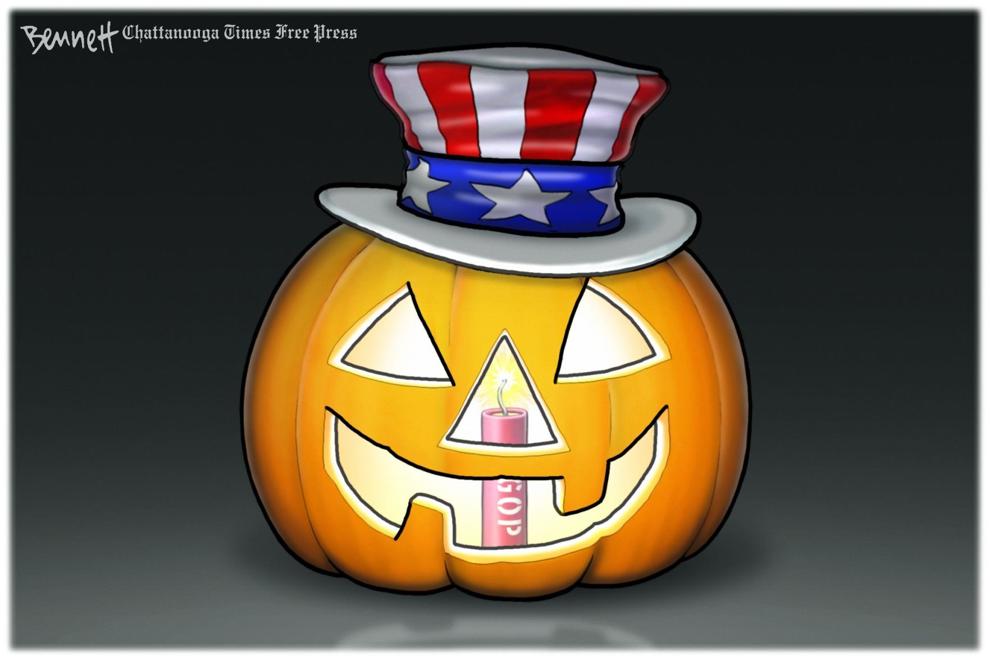 Clay Bennett cartoon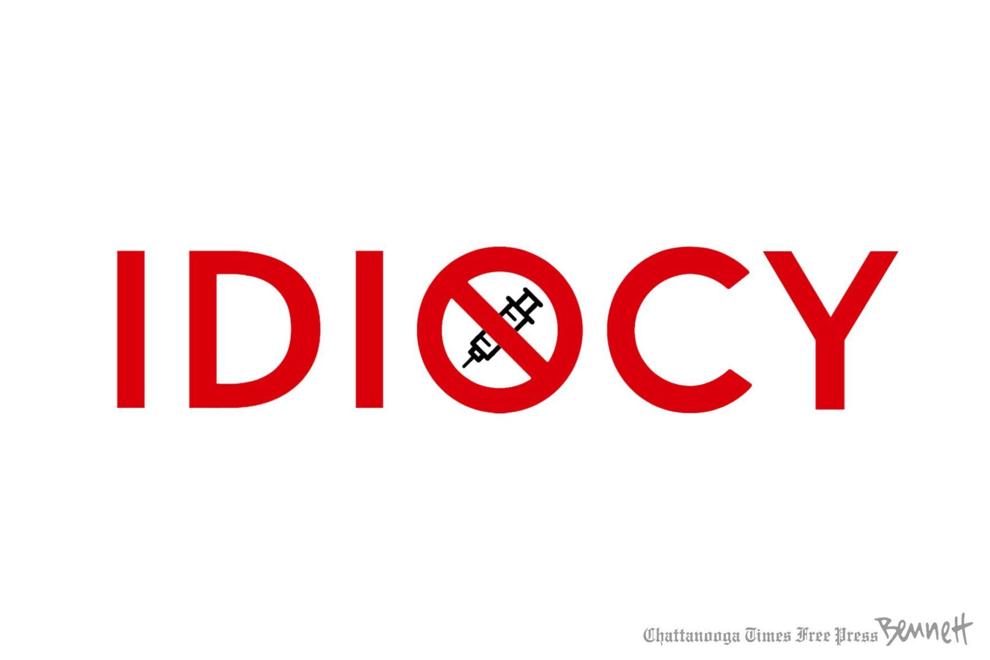 Jack Ohman, editorial cartoon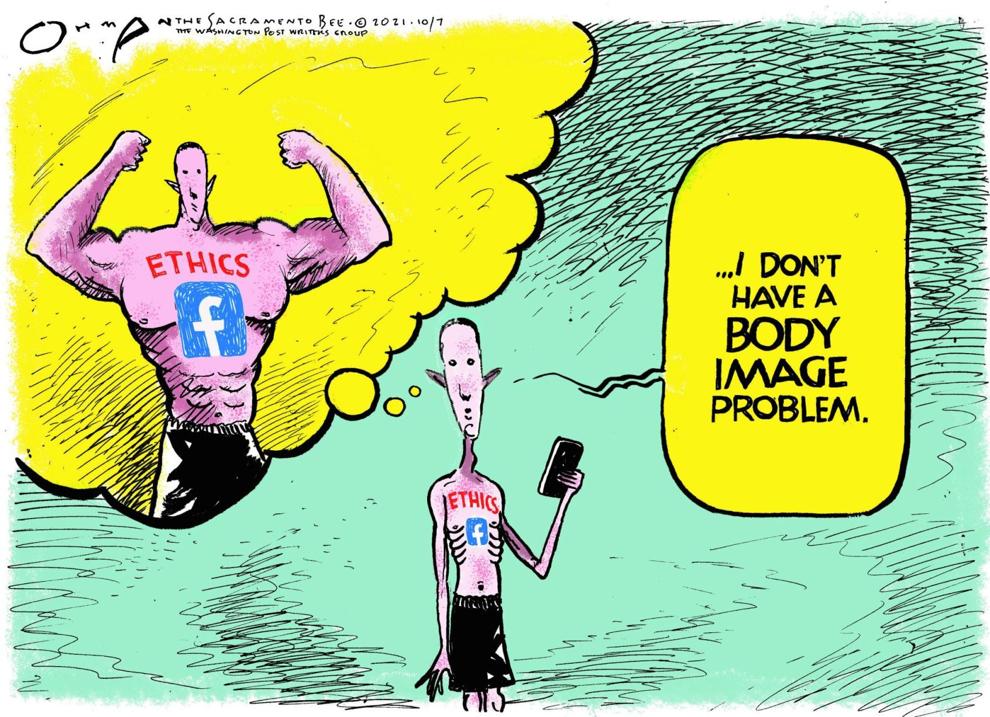 Jeff Danziger cartoon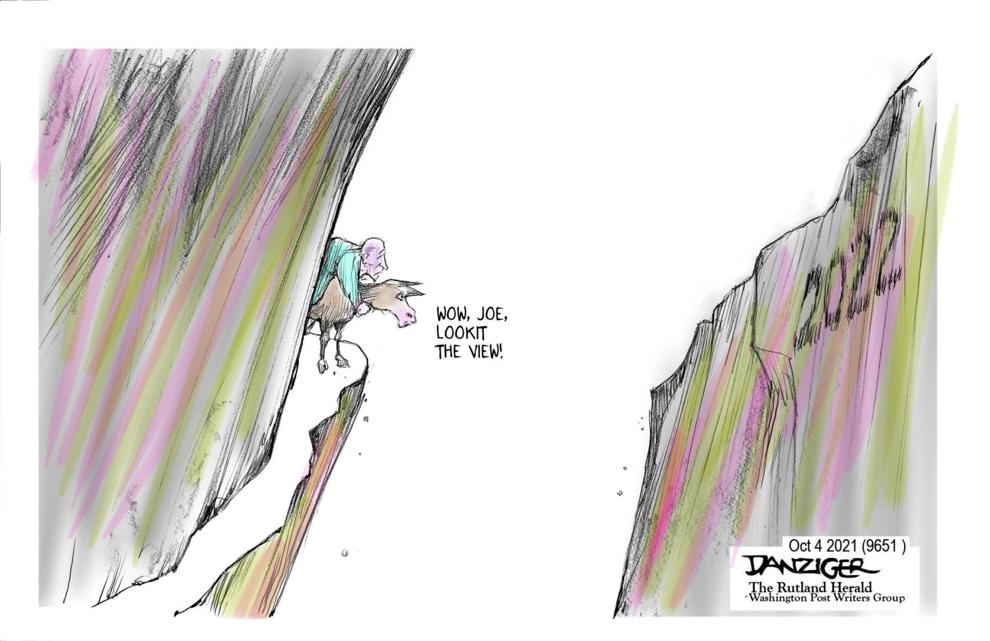 Jeff Danziger cartoon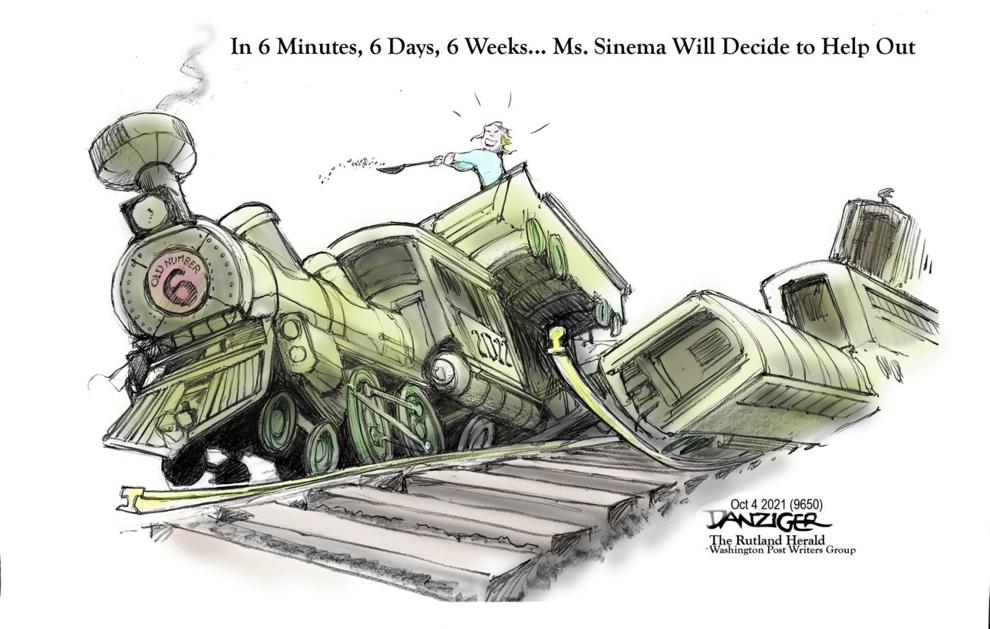 Jeff Danziger cartoon
Jeff Danziger cartoon
Jeff Danziger cartoon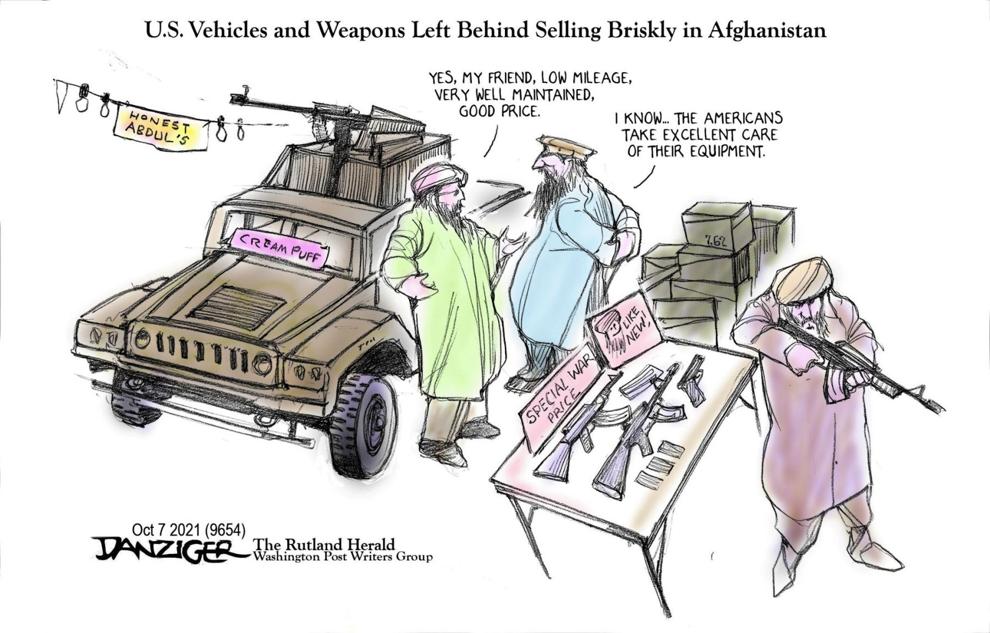 Lisa Benson cartoon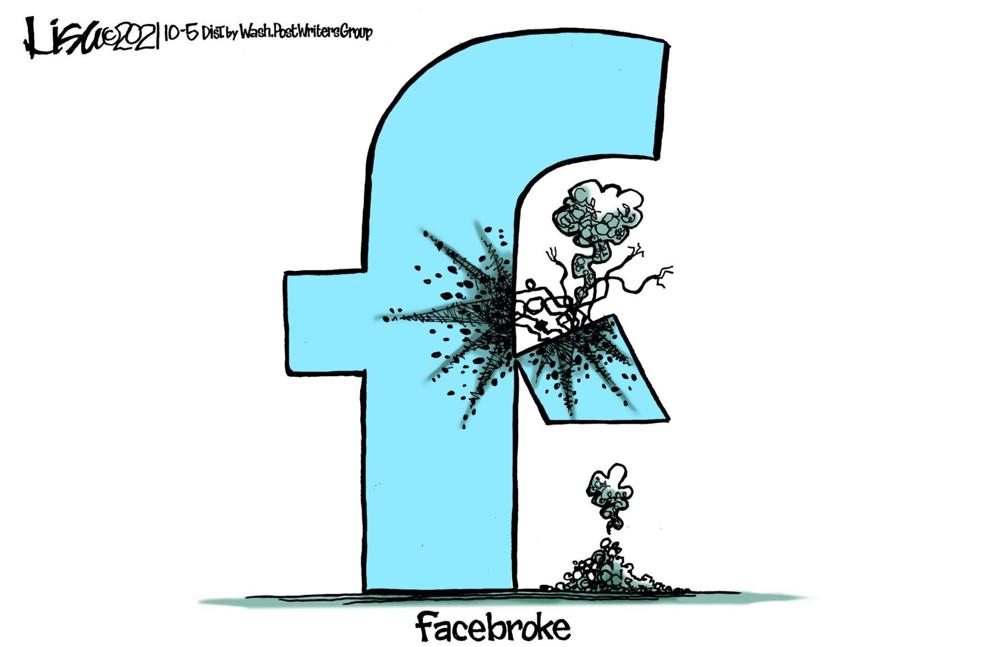 Lisa Benson cartoon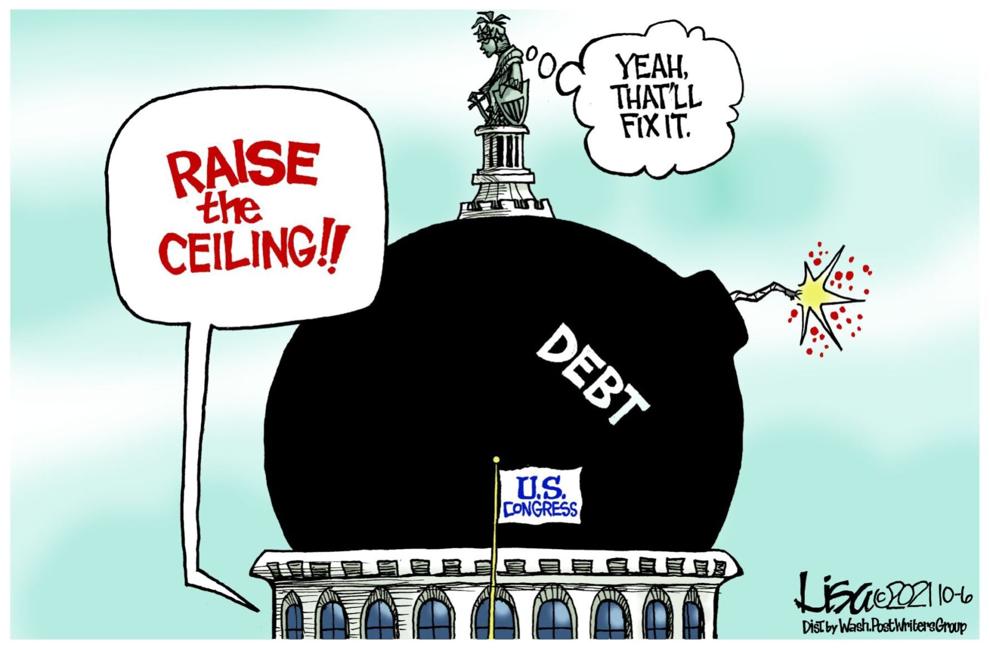 Tim Campbell cartoon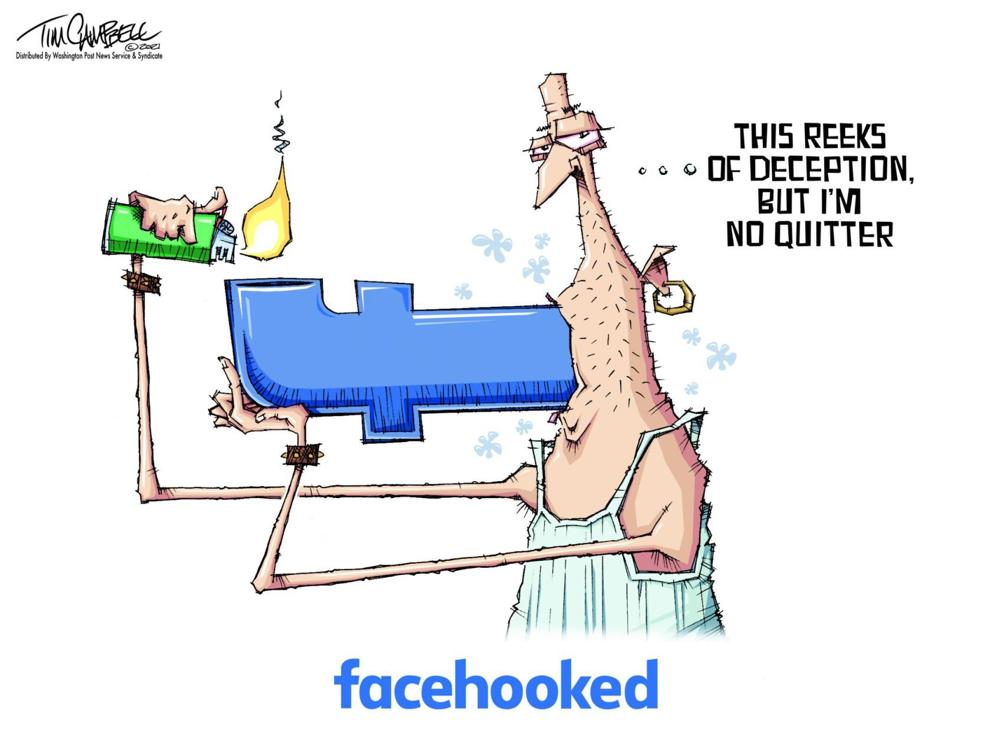 Lisa Benson cartoon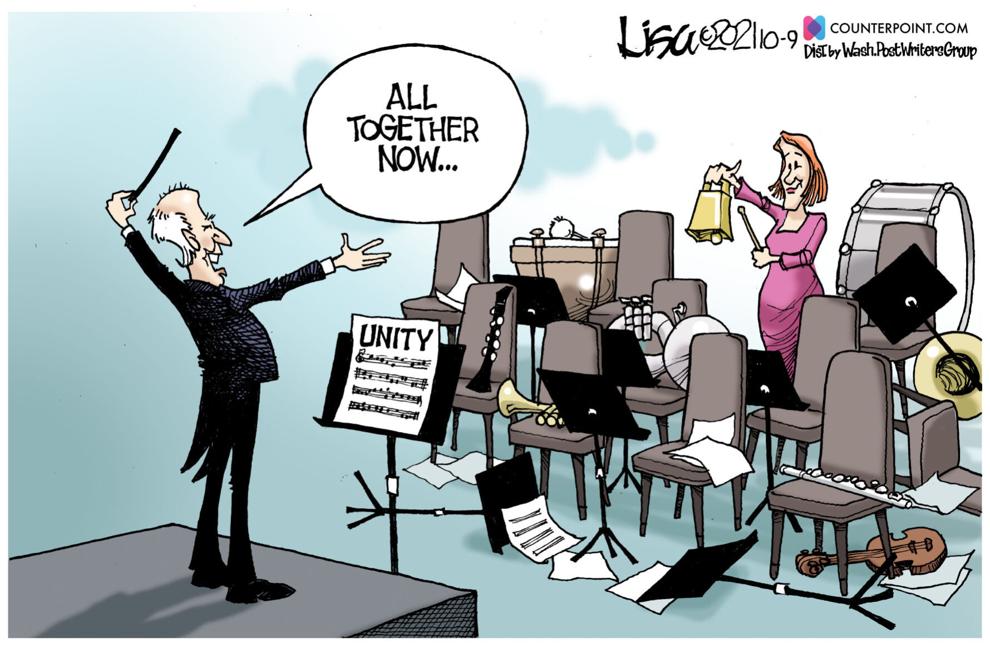 Tim Campbell cartoon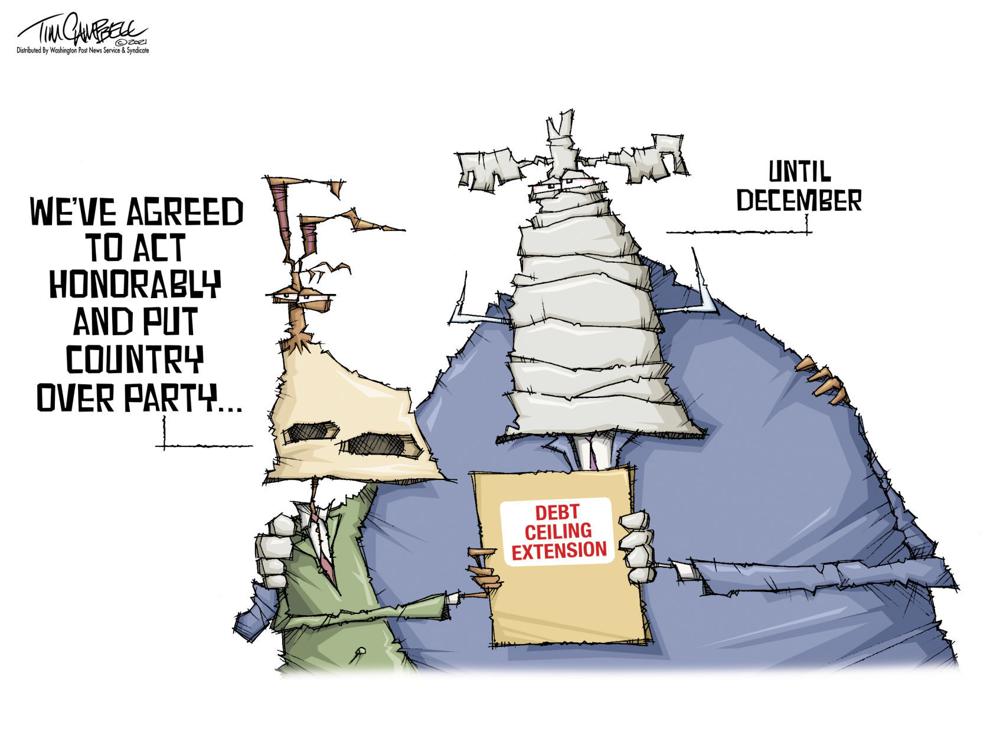 Jeff Danziger cartoon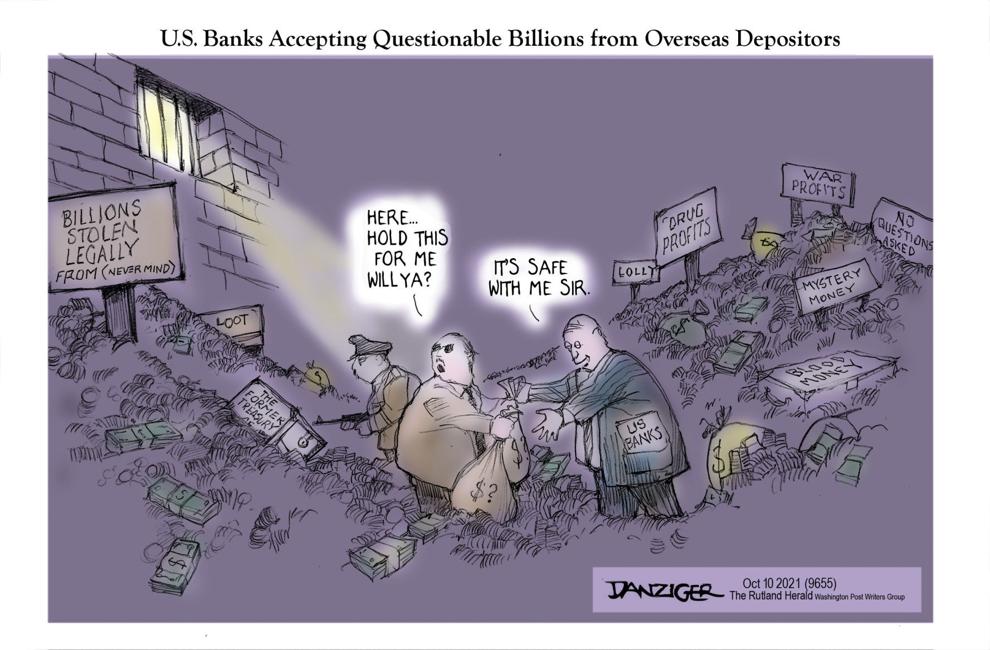 Jeff Danziger cartoon
Jack Ohman editorial cartoon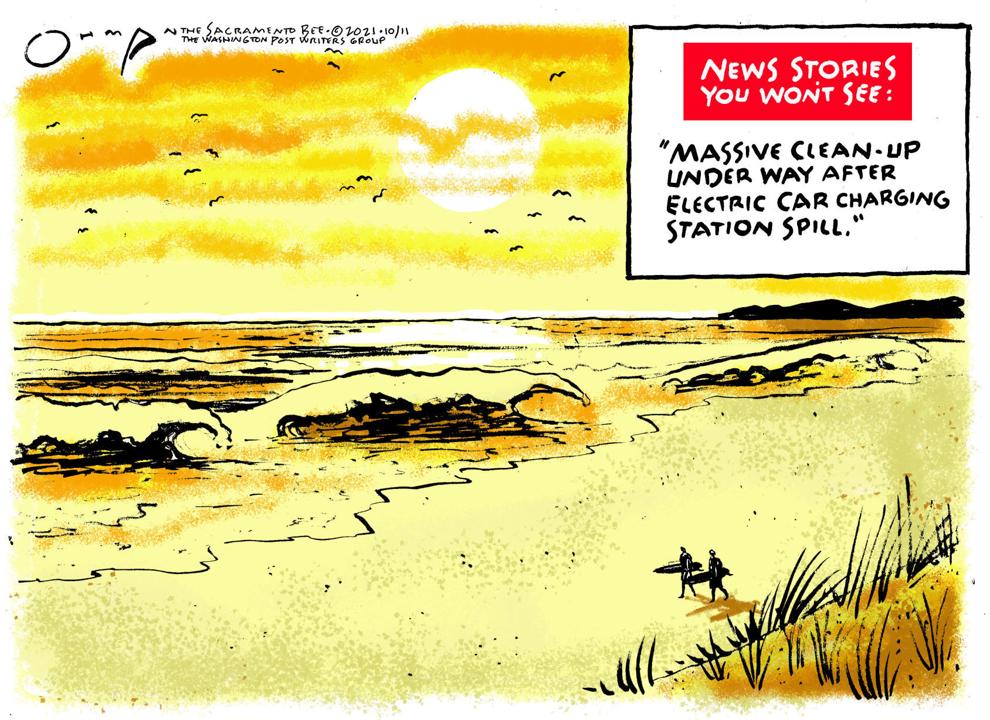 Clay Bennett cartoon