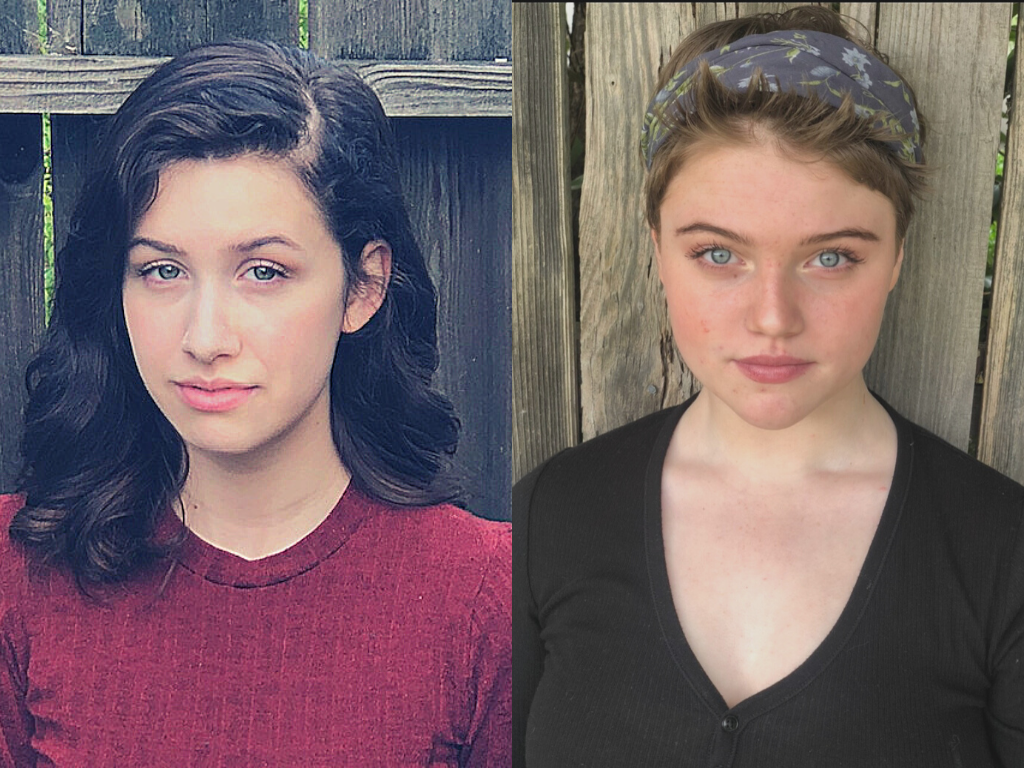 Shakespeare Napa Valley's student company presents a virtual presentation of "Romeo and Juliet" on Thursday, July 16 at 7 p.m. as a live Zoom performance.
The performance will be edited by Kevin Kemp, the production's digital director and founder of The Streaming Theatre, during the live production.
"At The Streaming Theatre, we take art performances and events and find the best way for audiences to experience them online," Kemp said. "For 'Romeo and Juliet,' we are looking at several ways to enhance the performance digitally. Rather than simply displaying a static stream of all the participants, we take an artistic approach, employing video editing, compositing and underscoring to help bring the work to life. We do all of this in real-time so that the audience still experiences a live performance."
Initiated in spring of 2020 as part of the Napa Valley College theater program, the student company provides actor training through works written or influenced by the plays of William Shakespeare. Their first production, "Romeo and Juliet," directed by NVC theater professor Jennifer King, features NVC summer session students and two NVC alumni. The performance will also feature a montage of Napa Valley community members performing the prologue of the play.
"The cast is wonderful. Working on Zoom for this play has allowed the work to become deeply personal and intimate between the actors," said King. "One believes that one has entered into someone's computer, seeing and hearing character secrets, hopes and fears about love and loss. We are very excited to share our forward-thinking Zoom theater experience."
Napa Valley College students performing in "Romeo and Juliet" include NVC students Cierra Olivarez as Balthasar/Peter, Calaxander Bouwer as Apothecary, Alex Corey as Friar John/Gregory, Josephine Goldfarb as Juliet, Pilar Gonzalez as Romeo, Arthur Mautner as Paris/Samson, David Foushe as Friar Laurence, Russel Melgar as Prince Escalus, Joe Palomeras as Abram, Madi Remigio as Lady Capulet, Carter Sherwood as Capulet, Stephanie Terrado as Benvolio, Tiffany Tews as Tybalt and Jefferson Sbrissa as Montaque and NVC alumni Jessica Romeo as The Nurse and Phil Ferrero as Mercutio.
The production team includes Mercedes Rivera as stage manager, Abra Berman as costume designer, Matt Cowell as sound designer, Keira Sullivan as lighting designer, Tim Holtslag as production assistant and Kevin Kemp and Matt Cowell as fight directors.
The performance will be livestreamed on Thursday, July 16, at 7 p.m. through TheStreamingTheatre.com. No RSVP or advanced tickets necessary. Admission is pay what you can. To learn more about Shakespeare Napa Valley Student Company, visit ShakespeareNapaValley.org.
Stay up-to-date on what's happening
Receive the latest in local entertainment news in your inbox weekly!