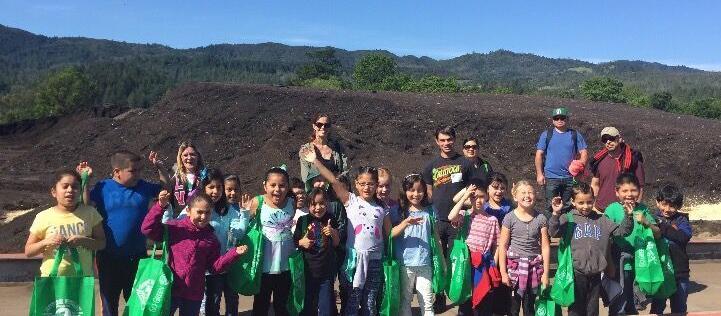 A longtime community partner
Upper Valley Disposal & Recycling Service and Clover Flat Resource Recovery Park has always been an industry leader, from creating some of the earliest sustainability practices to having women serve in our leadership positions. It's been an honor to serve the Upper Valley as an employer, sustainable leader and, notably, a thoughtful community partner for nearly 60 years. 
We are proud of our ongoing commitment to environmental stewardship and our sustainable methods including pomace collection and organic composting for over 50 years. Recent research has affirmed what we already knew and placed into practice: compost is a critical component to combat climate change. As we are experiencing the changes in our local environment, we all can do our part to help our valley and state by using more compost. Scientific research has proven that compost is an effective tool in carbon sequestration, meaning compost can capture our carbon emissions. Also, scientific research has shown how compost is one of the healthiest applications we can provide our soils. By having healthy soils, we will enjoy clean air and water, bountiful crops and forests, productive grazing lands, diverse wildlife and beautiful landscapes.
Upper Valley Disposal & Recycling is also an industry leader in recycling diversion and offers a rare benefit to our community and California. We have a fully integrated facility system by providing disposal, construction and demolition processing, Calgreen Certification, a materials recovery facility for mixed recycling and specialized source-separated materials for the ag and wine industry. Upper Valley's programs mirror the materials utilized in most of the wine industry including cardboard, glass, film plastic, drip irrigation and grape pomace composting. At the Clover Flat Resource Recovery Park and Landfill in Calistoga, we strive to divert as much material as possible and, in 2014, the Recovery Park launched its Renewable Power program, which continuously provides power to 800 homes in the city of Calistoga.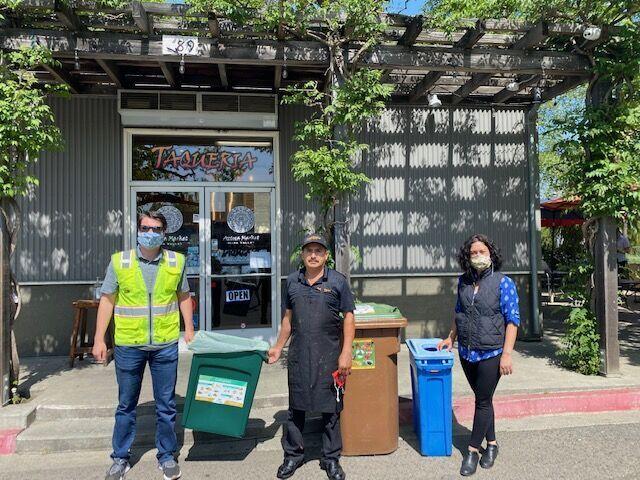 A paradigm shift for climate change
The state of California recently enacted SB 1383, which is a new state mandate for every community to combat short-lived climate pollutants and remove organic waste from the waste stream. By January 2025, California must achieve a 75% of organics reduction and, in addition, must ensure that 20% of food be directed into a recovery program for human consumption that meets the program's specifications. Every community in California is required to create a comprehensive plan and begin implementation by January 2022. Our team is preparing to implement the SB 1383 plan in partnership with the Joint Powers Authority (JPA) of Upper Valley Waste Management Agency (UVA). The Upper Valley Waste Management Agency is comprised of local elected officials from the city of Calistoga, St. Helena, Town of Yountville and Napa County. The UVA oversees our work and efforts and ensures our compliance with federal, state, and local laws and regulations. Collectively, our outreach program coordinator, Andy Buck, and UVA's Amanda Griffis have created a detailed plan, approved by the JPA Board of Directors, to comply with SB 1383 and it requires our community's commitment and participation for successful implementation. This will involve public education initiatives, outreach to businesses and individuals, training, audits, load checks and on-going documentation to ensure we fulfill the state's mandate. Our SB 1383 kickoff date, July 1, 2021, will begin with expanding organics collection to include food scraps and soiled papers.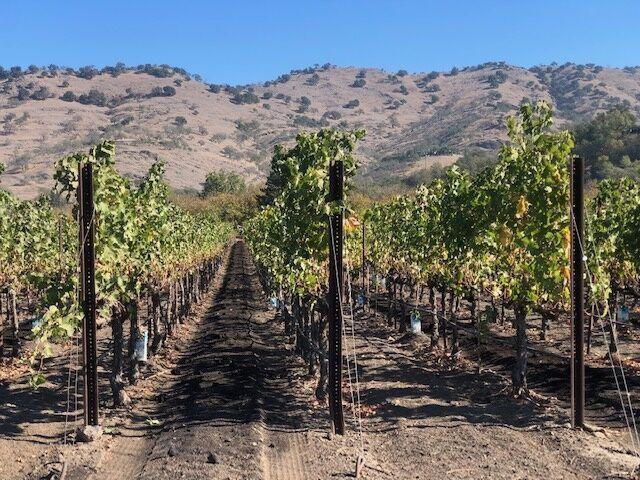 As the drought in California continues and our communities plan for more fire mitigation and defensible property management, we are beginning to create a solution for our community's wood waste. Our plans include a more sustainable approach, with Clover Flat Resource Recovery Park taking the lead to manage this organic feedstock, which is large both in size and volume, by converting this biomass feedstock to electricity. We believe this will capture our community's local wood, grape vine and cuttings waste produced each year and produce a sustainable resource. Through a baking process, wood is slowly baked and the by-product, called bio-char, can be used back in local vineyards and is considered a high value product for carbon sequestration. This will provide a long term solution for the eventual ban of ag burning and a pathway to clean air all year long.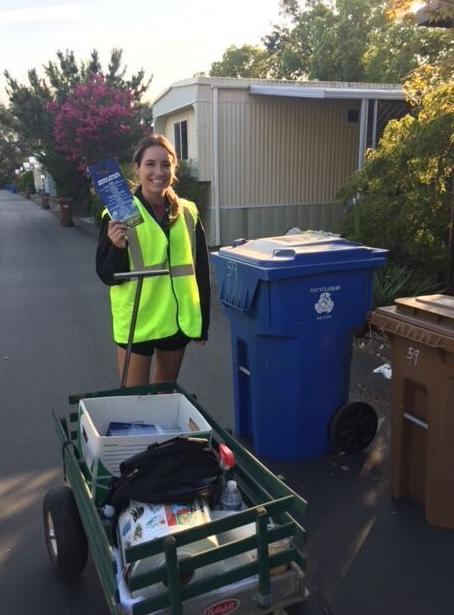 Come see us!
Our relationship with you and our community is important to us. We live and work here. This is our home, and we will always strive to be the best neighbors we can be. That's why we regularly host tours with our neighbors, local schools and community groups to educate our community on recycling, waste management and sustainable environmental practices. We are committed to providing excellent customer service, provide great product to benefit our local soil and execute sustainable, environmentally friendly practices to benefit our community. Our goal is to ensure your materials are collected, recycled, reused or repackaged to ensure that our upper valley remains a world-class home for all of us.
Tours can be arranged to see the Recycling Center, Resource Recovery Park or if you are a residential customer or business up valley needing recycling outreach and support, we are here to help! Contact us at info@uvds.com.
This content was produced in partnership with the advertising department. The news and editorial departments had no role in its creation or display.