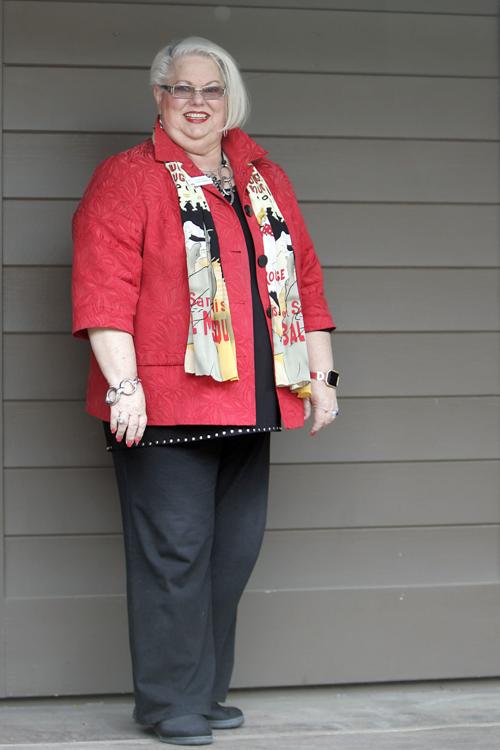 Dream vacation: Swimming in Florida's warm waters and walking on the beaches. The Keys, oh my, love all the Keys. Maybe Key West is my true fav.
Most recent bedtime read: "This is Your Brain on Music," by Daniel Levitin
Favorite birthday gift: I did not have celebrations as a kid, so as an adult, my b'day is a BIG deal, every time is exciting. My fav gift is: friends, cake, cards, balloons. Hey there, May 26, come on over!
Most favorite food: Espresso, latte, strong coffee, polenta, lamb shank, lamb chops, shrimp and I love cheese. Not a sweets person but I do love Key Lime Pie once a year and an affogato weekly.
Least favorite food: Chinese, ewww, my least favorite. On a two-week business trip in China, I packed protein bars, water, and had a whole box of dehydrated food shipped to my hotel room.
Weirdest job: Created a crop dusting school and plane manufacturing corporation. Imported parts and built Polish Dromader crop dusting planes in southern Missouri but did not have a pilot's license or a chemical materials handling degree.
How many places have you lived: Lived in Illinois, AZ, MD, VA, TN, Alabama, TX, Florida and a cattle ranch in the Sand Hills of Nebraska plus many places in those states.
Last time you cried: Often, the plight of others humbles me, buckles me, sends me to frequent tears.
Favorite sport: Is singing a sport? OK, then swimming. For two years, I was a swimming instructor for a college in southern Illinois and enjoyed those summers as a lifeguard.
Best advice for the younger generation: Do not burn bridges, everyone is valuable and wise in ways we might not see at the time. Those in our path can help with our vision and future, even if we do not think so at the time; it is amazing how much we need others.
What makes you annoyed: When people yell at their kids. Oh goodness, people, use your library voice. The more angry a parent gets, the softer they should speak. This goes for spouses also, just sayin'.
Last time you were mad: Mad: completely unrestrained by reason and judgment; unable to think in a clear or sensible way. Therefore, I do not get mad. This is not a mental state that encompasses me even once a decade.
Doris Gentry is a first-term member of the Napa City Council and is a long-time community organizer and activist.
Be the first to know
Get local news delivered to your inbox!