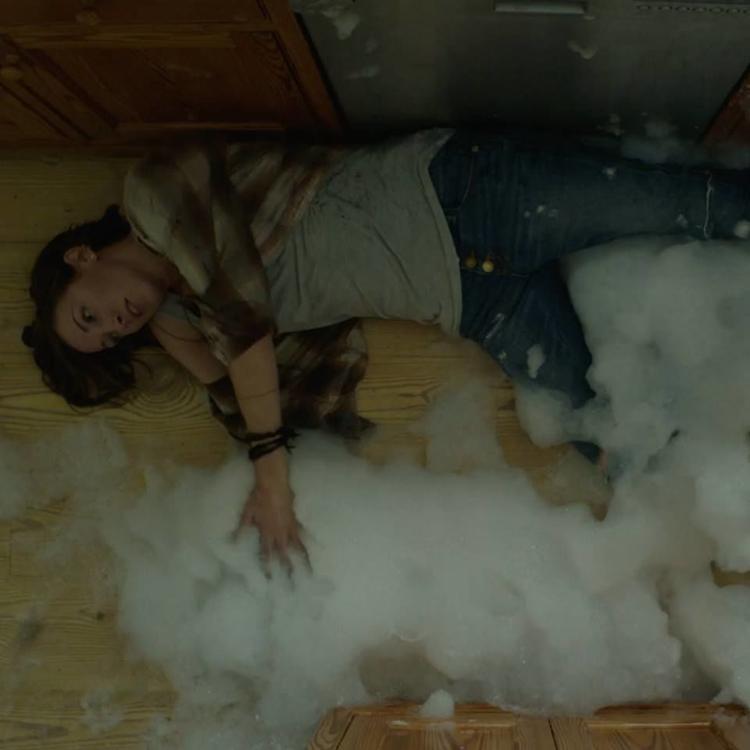 Chuck and I had planned to catch our last film of the night at the JaM Cellar Ballroom, but since "Green Book" started late, we decided to round out our night at the Uptown with a screening of "Grace" starring Tate Donovan and Katie Cassidy. We'd planned to see the movie later in the festival anyway, so it all worked out. Remember: It's all about being flexible.
NVFF Synopsis: Charlie is a once famous author suffering from writer's block. With his book advance spent, Charlie's best friend and agent Bernie sends him aspiring young writer Dawn to be his assistant in the hopes that she will inspire him to start writing. The two are initially at odds, with Dawn seeing Charlie as privileged and spoiled and Charlie seeing Dawn as belligerent and invasive. As they begin to learn more about each other, Charlie and Dawn help one another discover essential truths in their lives that they have both been trying to avoid.
Sassy's Side: Director Devin Adair said she'd revised her script more than 30 times over the course of 20 years, but I was left wanting more from "Grace". I will say this: Tate Donovan does an amazing job of playing a manboy stunted by his own success and family privilege, and Katie Cassidy is delightful as a gritty ingenue who is seeking her own validation as a writer, but we've seen the older man inspired by the younger woman story so many times.
The give-and-take dynamic of the duo feels tired before it even starts. The story is about Charlie and his need to finish his book, but he is whiny and unlikable. He's not only lost in writer's block, but he's lost in life and he literally can't even be bothered to pick up after himself yet he is repulsed by the ants swarming the dirty dishes left in the kitchen. If I could have slipped my hand through the screen, I would have slapped him. Get yourself together, man!
Cassidy's Dawn is a far more compelling character. She's flawed, but she wants to improve. Her need for approval masks her better judgement, but at least she can admit her mistakes. There is hope for Dawn. But unfortunately Dawn thinks there is hope for Charlie and we're lead on a 101 minute journey that skips along at an unsatisfying pace.
I don't like to pan movies I don't like in a lot of detail, so I will leave it at that. However, I will compliment Adair because had this been written and directed by a man, I think the story would have ended much differently. Even though I wasn't fond of the journey, I did appreciate the resolution of the film. I thought it was a nice touch.
There is still time to see "Grace" at the Napa Valley Film Festival. The film screens on Saturday, Nov. 10 at Cameo Cinema in St. Helena at 8:30 p.m.