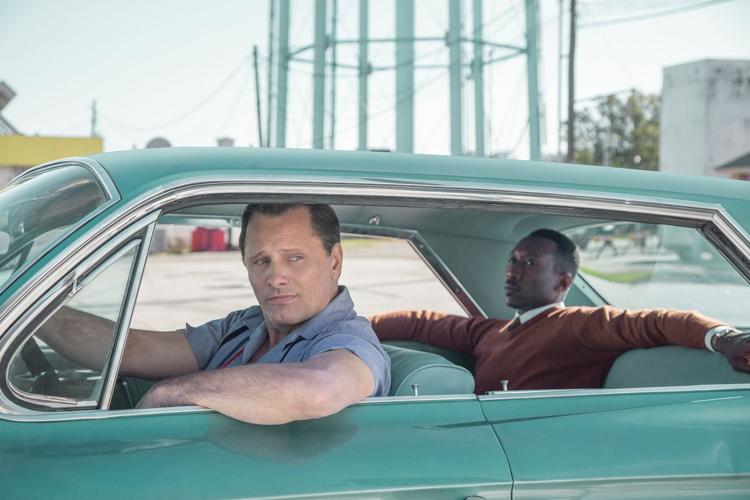 Chuck and I took a break for dinner and returned to the Uptown to see the opening night premiere of "Green Book" starring Viggo Mortensen and Mahershala Ali. The opening night screening at the Uptown is historically well attended and it pays to get there early. Chuck and I got in line an hour before the scheduled start time and found ourselves on Franklin Street. As the hour went on, the line continued up Franklin and wrapped around Second Street. Needless to say, a lot of people were turned away from this film as well.
Luckily, Chuck and I squeaked in. The Uptown, which seats 850 people, was nearly full. Because it was nearly full, the logistics of the screening was a bit of mess. The film was to start at 5:30 p.m., but they didn't even start letting people in until 5:30. Then as the line slowly began to move, volunteers stopped the line so that they crew could get a headcount of how many seats they'd have left. Each festival goer has a pass with a bar code. My fellow festival goers and I were under the impression that the scanning of bar codes was a way to see who saw what and to keep track of how many people had entered the venue. After all, that's how volunteers knew to turn away guests at the Archer earlier that morning. Alas, we waited. The general consensus from the crowd was that all would be forgiven in the spirit of first night glitches, but people weren't making promises about how they'd handle similar situations for the duration of the festival.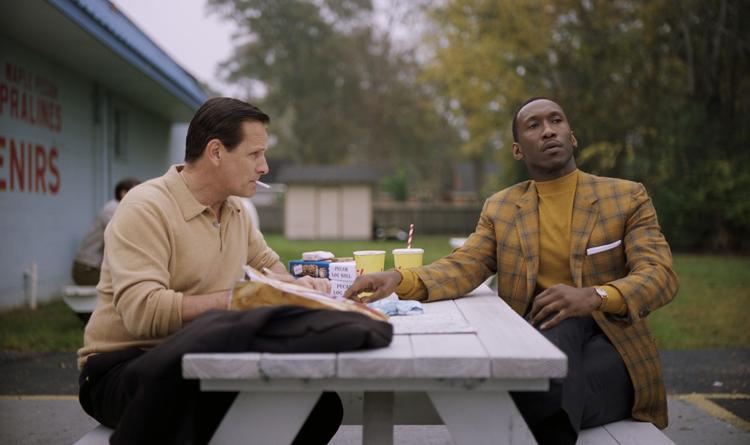 NVFF Synopsis: When Tony Lip, a bouncer from an Italian-American neighborhood in the Bronx, is hired to drive Dr. Don Shirley, a world-class Black pianist, on a concert tour from Manhattan to the Deep South, they must rely on "The Green Book" to guide them to the few establishments that were then safe for African-Americans. Confronted with racism, danger—as well as unexpected humanity and humor—they are forced to set aside differences to survive and thrive on the journey of a lifetime.
Sassy's Side: First thing you need to know is that "Green Book" will be released in theaters nationwide on Wednesday, Nov. 21, so if you don't see it during the festival, you aren't missing out entirely. However, what you will miss is the opportunity to hear about the movie from the writers Nick Vallelonga and Brian Currie. Vallelonga is the son of the real Tony and his stories of bringing his father's friendship with Shirley to the screen will warm your heart.
"Green Book" is new to audiences, but for Vallelonga, this is a story that has been told at family gatherings for years. Tony and Doc -- as Tony calls Shirley -- are an odd couple. Doc is an accomplished man. He is dignified and well mannered. He has impeccable character and a patience and a talent that is rivaled by no one. Tony, on the other hand, is a what you see is what you get kind of guy. He says what he means and he means what he says, and if you don't hear him the first time, he will not hesitate to knock you out.
This film takes place in 1962. Doc can easily book gigs in New York, but he wants to perform in the South to try and change the minds of racially biased Southerners. He knows it won't be easy, but he feels obligated to try and represent black people in the most humane way possible.
Anyone with even a wisp of knowledge about the Civil Rights era of the 1960s knows that Doc was taking a great risk in his mission, and "Green Book" features some scenes that are difficult to watch. Knowing this is a true story, it's difficult to believe that's how things were back then (even more difficult to know that these prejudices are still held by some people in this country today).
But what is amazing about "Green Book" is that you will find yourself laughing more often than cringing and/or crying. The friendship that blossoms between Tony and Doc is a beautiful thing, and to learn that the men remained friends in real life makes the story all the more special. The differences between Tony and Doc should keep them at odds, but it is their different views of the world that help push them together so that they can grow and learn from one another.
This film is a total package. The acting is top notch. These performances will be rewarded with Academy Award nominations, and if they aren't, I will be incredibly surprised. We've seen Mortensen play a tough guy before, but he is unrecognizable as Tony. You don't see Aragorn from "The Lord of the Rings". You see a burly family man who has a soft center. And Ali has already proven himself, winning the Academy Award for supporting actor for his role in "Moonlight". Ali is captivating. Mortensen steals the show, but Ali keeps him on the ropes -- no pun intended.
But you need to see "Green Book" because it's a story we need right now. Plain and simple. There is so much hate in this world, so it is a welcome distraction to have a film about two people who are completely different, but form a bond that lasts a lifetime. In real life, Doc died just a few months after Tony in 2013. I don't think that is a coincidence.