News and notes from the Napa Valley
NEW YORK (AP) — As an African American parent, Cassandre Dunbar in Charlotte, North Carolina, always knew she and her husband would have "the …
The metal detectors every sports fan has become accustomed to at the gate might soon be accompanied by thermal body scanners as part of the ga…
Global Running Day, the first Wednesday of June, is typically filled with races and group running events, but it has joined the list of virtua…
Grindr is removing its "ethnicity filter" in what it says is a show of support for the Black Lives Matter movement.
CANNON BEACH, Ore. (AP) — As the coronavirus raced across America, this quaint seaside town did what would normally be unthinkable for a touri…
The United States should have 100 million doses of one candidate coronavirus vaccine by the end of the year, Dr. Anthony Fauci, the director o…
Le Cheve, Napa's new bakery, restaurant and brewery is a daughter's tribute to her hard-working parents, in Napa's oldest building. 
Tim Carl looks back to the evolution of the Napa Valley dining scene and wonders, in light of the COVID-19 pandemic, what lies ahead. 
When you invited your neighbors over for this dinner, don't draw attention to the lack of protein;  your guests won't even notice.
 Sally Geftakys of Monday Bakery shares her experiences shutting down and then opening up again during the coronavirus pandemic. 
Betty faces the reality of long-term shelter-at-home.
From-scratch noodles may not be an everyday treat, but it's a fun cooking project. Also check out meatless tacos and a one-pot gumbo.
Staying hydrated has never been easier.
Q: I can't tell you how many thousands of dollars I've spent on remote storage facility fees. I want to put all my stuff on my own land in a d…
From mermaid tails to giant avocados, these pool floats are seriously absurd. 🥑🧜‍♀️
Despite your best intentions and your commitment to purchasing only the best top-notch cleaning supplies, one area of your once-tidy living sp…
Squirrels are in for a serious surprise.
June mortgage rates forecast With mortgage rates so low, June is a good time to refinance. There's no need to rush, though: Interest rates mig…
Mulch creates a uniform appearance to any garden bed because it establishes a consistent background for the soil, a backdrop, which lets the f…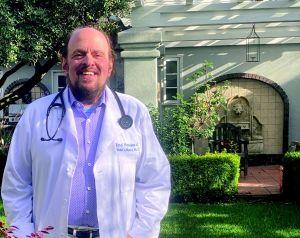 Napa Valley Health and Well Being