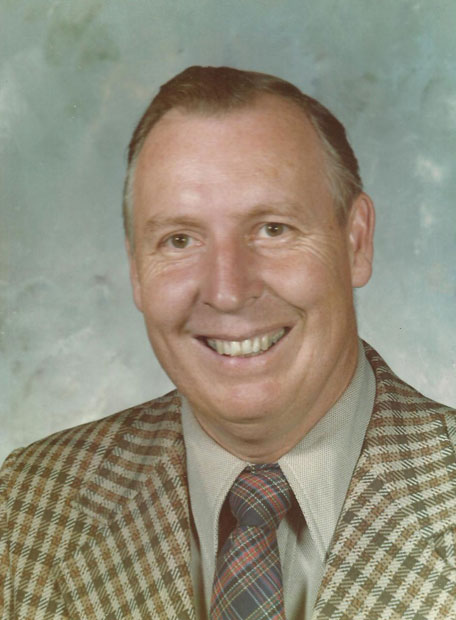 It is with deepest sorrow that the family of Albert Emmons Watson announces his death from pancreatic cancer on Feb. 7, 2013, just four months before his 82nd birthday.
Born in Los Angeles on June 7, 1931, Watson was a native of California and a longtime resident of Napa County. In 1949, he graduated from Pacific Union College Preparatory School in Angwin. While attending "Prep" he felt honored to be elected president of the Teachers of Tomorrow Club.
From 1950 to 1952, Watson worked at the Mare Island Naval Shipyards as a painter's apprentice. On Feb. 24, 1952, he and the former Phyllis Cummings were married in Yuba City.
Shortly thereafter, Albert was inducted into the U.S. Army during the Korean conflict and served as a neuropsychiatric technician in Texas, Virginia, and at the Madigan Army Hospital in Tacoma, Wash., where his only son, Dennis, was born in 1953.
After serving in the Army, Watson returned to Angwin and continued his education at Pacific Union College, where he earned a bachelor of arts degree. Painting in watercolors was one of his most loved hobbies, and was refined in his college years when he studied under Vernon Nye and Joseph Maniscalco. While attending PUC, he played French horn with the concert band. He also played the trumpet.
Watson was descended from a family of teachers. His mother, Vivian (Watson) Reiswig, graduated from Chico State University, and taught for many years. His father was a professor of physics and chemistry at the University of Southern California. Eight uncles and aunts were also teachers. Albert began his long teaching career at the Salvador School in 1957, where he taught until 1965. Decades later, his great-grandson Brady Watson attended Salvador School from 2006 to 2012.
In 1965, Albert moved to the Northwood School. In 1967, he was selected by the Napa Teacher's Association as Napa Teacher of the Week. In 1987, he had the joy of seeing his granddaughter, Lisa Watson, being taught sixth grade by her favorite teacher and his close friend, John "Mr. C" Callison. In 1989, Watson was one of the teachers selected to represent Northwood in receiving the Distinguished School of the Year Award at Disneyland.
In 1993, Watson retired after teaching fifth grade for 36 years, during which he estimated that he taught more than 1,000 students. "It is indeed rewarding to me to see these children grow up and take their place in the community as useful, creative, productive citizens," he said. He was proud to have inspired several of his former students to become teachers.
Albert often talked about the joy of teaching at Northwood, attributing his success to reading each class the books of Laura Ingalls-Wilder, whose gripping stories about her life among the pioneers instilled patriotism, integrity and a love for American virtues. Albert's love for, and pride in, America as the greatest nation on earth never diminished, and led him to support the national Tea Party movement during the last four years of his life.
Among Albert's favorite pastimes were entertaining his many friends and family, regaling them with his vast repertoire of jokes. He and Phyllis spent many happy days driving up the coast and camping by the ocean in his Jimmy van. They also loved to buy collectibles at estate sales and thrift shops. Albert collected old books, and was surprised to learn that an original copy of "Matthew Brayton" that he had picked up at the flea market for 35 cents sold for $2,000. He also collected antique bottles, knives and swords.
But most of all, Watson led a rich and rewarding life as a devoted, loving and affectionate husband, father, grandfather, great-grandfather, brother, uncle, cousin and friend who always went the extra mile to help, encourage and uplift others. Those deeply mourning Watson's death are his beloved wife of 60 years, Phyllis, of Angwin, and their only son, Dennis and his wife, Melanie. Grandchildren who also feel the terrible loss of their precious "Grampy" are Sharon (Watson) Prichard, her husband Jarrell and their daughters, Jenna and Jessie; Shane Watson and his children Brady and Briana; and Lisa Watson. Albert is also survived by his only sister, Margaret Fakkema, and only brother, Thomas Watson, as well as numerous nieces, nephews, cousins and close friends.
Watson and his family are thankful for the love and support of Napa Valley Hospice during his final months. Albert also loved the kind, gentle and caring people at his granddaughters' church, The Oasis Church, and would like to support their charitable work in the community. Contributions in Albert's name can be sent to Napa Valley Hospice at 414 S. Jefferson St., Napa, CA 94559; or to The Oasis at 800 N. Irwin St., Hanford, CA 93230.
At a later date, announcements will be made for a celebration of Albert's life at the Northwood School in late June. At his request, his burial will be private. Condolences can be mailed to 621 Liparita Road, Angwin, CA 94508.