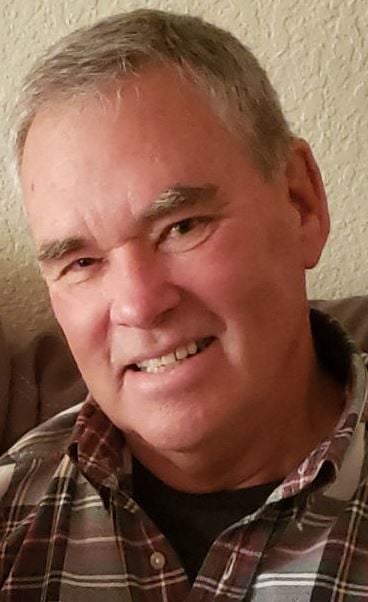 Alexander Edgar Mingus passed away on Monday, May 13th, 2019 in Woodland, CA at the age of 70.
Al was born on Monday, January 10th, 1949 in Parramatta, New South Wales, Australia to William Harry Mingus, from the United States, and Selma Jean (Forsyth) Mingus, from Australia. He immigrated to the United States around the age of 6 and then returned back to Australia a couple years later. Al returned to the United States when he was around 12 to attend Silverado Junior High and then attended Napa High School. After graduating in 1967, he joined the United States Navy where he graduated from the US Navy HVAC School and did two tours of duty during the Vietnam War on the USS Sample (DE-1048). While serving in the Navy, he married his high school sweetheart Edie Purdy in November of 1968.
You have free articles remaining.
After serving in the Navy, Al got his AA Degree in Criminal Justice from the Napa Valley Community College and joined the Napa Police Department where he served for 28 years. 17 year of those years were running the K-9 unit where he had several four-legged partners such as Judd, Beau, and Maro.
Upon retirement, he got his electrician's license, from the California State License Board, and started A E M Electrical Service near Woodland, CA. He also volunteered aboard the WWII Liberty ship SS Jeremiah O'Brien which is currently docked near Fisherman's Wharf in San Francisco.
Al is preceded by his parents William Harry Mingus and Selma Jean (Forsyth) Mingus. He is survived by his children Craig Mingus and Natalie (Mingus) Fletcher. His son-in-law Cal Fletcher. His grandchildren Marques Mingus, Hunter Fletcher, and Alexandria Fletcher. His ex-wife Edie Mingus, ex-mother-in-law Bea Purdy, plus several relatives in Australia.
There will be a memorial service on Saturday, June 15th at 3 pm at Grace Church of Napa Valley (3765 Solano Avenue, Napa, CA, 94558). Police Chaplain, Lee Shaw, will preside over the service.
In lieu of flowers, please make a donation to the SS Jeremiah O'Brien at https:/www.ssjeremiahobrien.org.