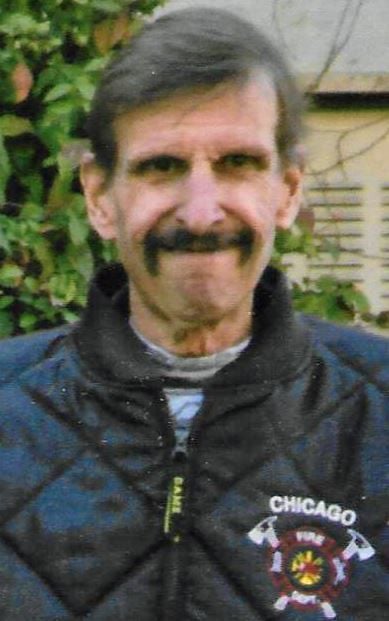 Arthur "Art" Raymond Van Damme, Jr., 67, a long-time resident of Napa, California passed away peacefully Monday, March 2nd. He was surrounded by his wife and close friends following a brief illness.
Art was born July 15, 1952, in Maywood, Illinois, the son of the late Arthur Raymond and Dorothy Josephine (Van Goethem) Van Damme. He graduated from Granada Hills High School in California. Shortly after graduation, Art became a resident of Vine Village Ranch in Napa where he met his wife, Twila Van Damme.
Art worked at Vine Village Ranch for more than forty years with the landscaping and building maintenance teams. Throughout the years he helped take care of the vineyards, fruit trees, garden and many different animals. He also has lots of mowing under his belt. Art took pride in his work and loved being outdoors.
Art loved to tell the story about how he and Twila met. When he first saw Twila, he told his family she would one day become his wife. They had a big wedding and lived independently for many years. They were both very involved in the Vine Village Day Program and several years ago moved back to Vine Village as the first-ever married couple.
Arthur was a kind and gentle man. He was extremely funny and when you least expected, he would quietly make a joke bringing laughter and happiness. His number one priority was taking care of his "sweetie" and making sure Twila was happy. Art and Twila were very involved in the Napa Special Olympics. Arthur was a coach for every sport you can imagine and Twila participated in many sports; often being coached by Art.
Art was also known for his passion for all things related to fire service. Art was a frequent visitor to nearby fire stations and he relished the time he could spend just hanging out, listening to calls, and being in the environment of Napa's fire service. He had the opportunity to visit many fire and training stations from Chicago to Long Beach with family and friends. A highlight was visiting a simulated burning building, using the fire hose, driving the truck and wearing all the heavy gear.
Art is survived by his "sweetie" of 43 years, Twila Frances Cheyne Van Damme, also a resident of Vine Village Ranch; his two sisters Nancy Stompor and her husband Joseph, of Chicago, Illinois, Sandra Mummert and her husband Michael, of Glendale, Arizona and sister-in-law Janell Clemons of Lodi, CA. Art also leaves behind many nieces and nephews. He will be missed by friends and staff at Vine Village, who he considered family, and many close friends.
A service to celebrate Art's life will be held 11:00 a.m. Friday, March 13, 2020 at Treadway & Wigger Funeral Chapel, 2383 Napa-Vallejo Highway. Graveside services will follow on the grounds of Napa Valley Memorial Park. The family will also be welcoming friends & family who wish to pay their respects on Thursday, March 12 between 2 and 4 p.m, also at the funeral home.
The family asks that in lieu of flowers, donations be made in Arthur's memory to Vine Village, 4509 Old Sonoma Road, Napa, California 94559.
Obituaries Newsletter
Sign up to get the most recent local obituaries delievered to your inbox.