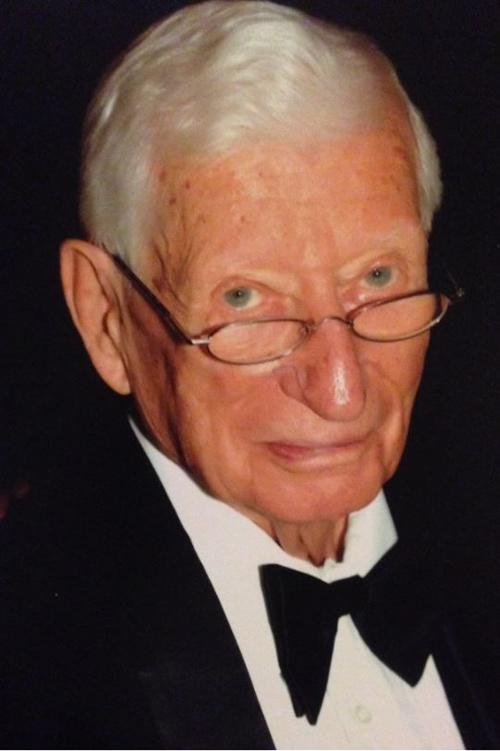 Jim fell asleep in death on January 16th, at the age of 96 in Napa, CA. An only child, Jim was born on September 4, 1923 in Alameda to Lloyd & Lillian (Ceriotti) Russell. He is survived by his children, Sandra (Ray) Beauchemin and Scott Russell, grandchildren Gabrielle (Todd) Kuchta and Travis (Sherry) Arnold, and great-grandchildren Jacob, Julian, and Raquel. Predeceased by his wife of 69 years, Betty and his son Stephen.
You have free articles remaining.
In 1942 he quit school and joined the Navy to see the world. After being discharged, Jim returned to Alameda, received his diploma and continued to work at the Alameda Air Force Base. As side job, he worked evenings at Rollerland Roller Skating Rink, where he helped a girl who was falling more than skating. Her name was Betty Lorraine Treantafel, they married 6 months later on November 12, 1944. Within 7 years they bought their first home and had their three children, Sandra, Stephen and Scott.
Jim and Betty were baptized as Jehovah's Witnesses together on July 25, 1954. They made a lifelong career of helping more than 100 people learn the Bible's clear teachings.
Known by many names, Jim, A.J., Dad, Grandpa, Uncle and Brother. He lived a life of love and self-sacrifice giving to his 6 generations of family, caring for aged grandparents, then for his aged parents, spending much of his life caring for his chronically handicapped son, Steve, as well as his other children, his grandchildren & great-grandchildren. He will forever be known as one who put his God Jehovah first, his stories many, his travels much, his life well lived. We look forward to seeing his crystal blue eyes when he wakes up in the earthly paradise.
A memorial service will be held at 2:00 on Feb 15, 2020 at the Kingdom Hall of Jehovah's Witnesses, 1976 Wise Dr, Napa, CA 94558.