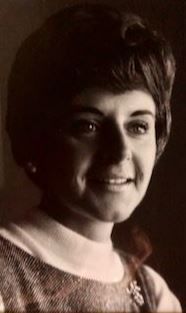 Barbara Virginia Salmina Gay's journey of life ended on November 23, 2019. Barbara was born and raised in St. Helena by Elmer and Adelaide Salmina along with her sister, St. Helena resident Lorene Arbios. Her family owned Larkmead Vineyards, one of the first wineries established in California by her grandfather, Felix Salmina, and his uncle. Barbara graduated from Calistoga High School and Dominican College. She was an avid skier, fly fisher and gourmet cook. She leaves behind her adoring husband, John, who she was married to for 54 years, her children Kimberly Gay Vogel, Brooks Gay and Wendy Gay Holt, daughter-in-law Jen Gay, and sons-in-law Eric Vogel and Mark Holt, and her grandchildren: Paige, Haley & Troy Vogel, Kelcie, Lexie, Tanner and Tylie Holt, & Madeline Gay who will never forget the lessons she taught, the strength she held or the love she gave. Barbara leaves a legacy of kindness, fortitude and graciousness.
Obituaries Newsletter
Sign up to get the most recent local obituaries delivered to your inbox.