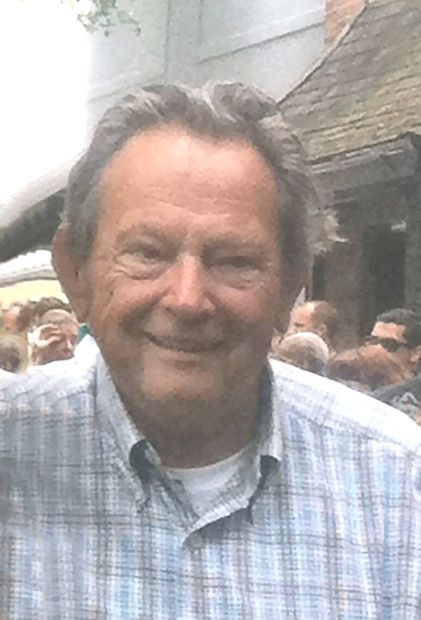 Charles Paul Coker, 70, of Napa passed away peacefully surrounded by his family Nov. 16, 2013, due to complications following heart surgery.
Born April 25, 1943, in Cohutta, Ga., he was one of seven children born to William Horace and Katherine Louise (Bagby) Coker. He graduated from North Whitfield High School in Dalton, Ga., and soon after enlisted in the U.S. Navy. First stationed on Treasure Island, it was in the city that he met Ernestine "Tina" Satterfield. The couple was married on May 29, 1965.
Chuck served aboard the destroyer USS Finch, which was sent to patrol offshore Vietnam during the war. When he returned from duty, Chuck worked for a time for PG&E, and later served an apprenticeship so that he could secure a position at the Mare Island Naval Shipyard. He retired from the Navy Reserve as a petty officer first class after 22 years combined service, and completed more than 32 years of service as an electrician at Mare Island. He was a member of the Napa Post of the VFW and Grace Church of Napa Valley.
In his spare time, Chuck enjoyed gardening and taking part in Master Gardener events. Salmon fishing was an interest, too, and he was proud to have made a number of trips to Alaska for the finest experience. Remembered by his family as "Slow and Steady," Chuck was a very patient man and a talented woodworker — handcrafting furniture for family, an outdoor playhouse for his girls, and incredible houses for their Barbie dolls.
Of all his hobbies, nothing brought Chuck more pleasure than spending time with his family. Whether it was laughing at his children and granddaughter while they played "Guitar Hero," or joining in for a game of Clue, Chuck was always where the family gathered. He was even known to indulge his beloved granddaughter in a few rounds of "Pretty, Pretty Princess."
Chuck, Tina and the girls enjoyed travel as a young family, taking trips to Disneyland, Canada, Oregon and Chuck's home state of Georgia. Even later, as the girls had families of their own, the entire lot would take trips together, often cruises — a favorite of Chuck's was through the Panama Canal. A Navy man, he marveled at the achievement and even sacrificed morning coffee so as not to miss a minute of the passage.
Chuck is survived by his wife of 48 years, Ernestine "Tina" Coker; two daughters, Cindy (Jim) Amistoso of Oakley, Calif., and Melissa Smith of Hemet, Calif.; one granddaughter, Mikayla Smith; and siblings, Mary Lane, Julia (Glenn) Tinsley and Katherine (Roy) Rollins, all of Cleveland, Tenn., and Anne (Tye) Groves, Bill (Amy) Coker and Tom (Mary) Coker, all residing near Dalton, Ga.
Friends are invited to attend a memorial service at 2 p.m. Saturday, Nov. 23, at Grace Church of Napa Valley, 3765 Solano Ave. in Napa. Committal with military honors will be 2:30 p.m. Monday, Nov. 25, at the Sacramento Valley National Cemetery in Dixon, Calif.
The family asks that memorials be made to the Travis "Fisher House," 100 Bodin Circle, Travis AFB, CA 94535. Treadway & Wigger Funeral Chapel is serving the family of Mr. Coker, and friends may relay condolences at TreadwayWigger.com.