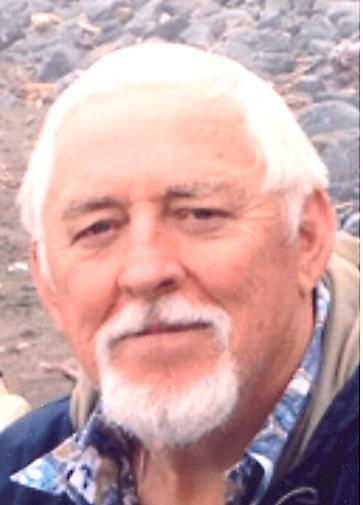 Dave "Papa" Slaight, a resident of Napa for 63 years, passed Friday, April 12, 2013, at the age of 68, after a short battle with ALS. He is survived by his wife and best friend, Diane; brother, Jim (Pat); sister, Jean; sons Scott (Christine) and Andy; stepdaughters, Jessica (Gene), Sheri (Brian) and Kristie; seven grandchildren, with two more on the way; two nephews, Grant and Mike; (Jodi); and one niece, Chrissy (Albert).
Dave served on the Napa Police force for 35 years and was greatly admired by all who knew him. During his eight years of retirement, Dave volunteered at St. Helena Hospital and was known for his great smile, big blue eyes, his music and candy stash at the front desk.
He loved rides on his Harley with his wife, road trips, Goat Rock beach, spending time with his family, poker nights with the boys and a special bond with his dog, Tommy. His kindness, generosity and big blue eyes will be greatly missed.
Special thanks to the staff at St. Helena Hospital, Napa Hospice and Alston Cole for their care. Also, a huge thank you to our extended family, Alston Horrocks, and the Lewis and the Aherns families for all their prayers and support during this battle. Dave is predeceased by his mother, Mary, and father, Lloyd Slaight.
At his request, no services will take place. In lieu of flowers, donations can be made to the ALS Association, Golden West Chapter, Inc., P.O. Box 565 Agoura Hills, CA 91376. Condolences may be shared at TreadwayWigger.com.