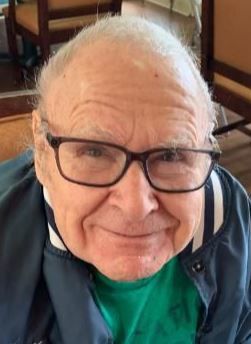 David Thomson passed away peacefully in Napa Calif on June 22, 2020 at the age of 89.
David was born on Dec. 30, 1930 in Oakland calif to Elias and Dorothy Thomson.
During his early years (Great Depression) he and his family moved around Northern Calif a lot seeking employment, thus helping him appreciate that which he has. He graduated from Manteca high School in 1948. After high school he worked as a grocery clerk. During that time he developed an interest in folk dancing where he met his future wife Virginia, and married her on his birthday in 1951. They were happily married for 60 years before she passed in March 2012. Together they were avid folk dancers and attended many festivals and events throughout their years together. They also taught folk dance classes on their own.
In the early 1960's he became a blacksmith at Mare Island Shipyard in Vallejo Ca. retiring in the 1980's. He enjoyed his retirement and traveled with his wife. They tried several business adventures and he tried a few small farming ventures, even owning and operating an almond orchard.
David loved to meet and converse with people on a variety of topics and enjoyed doing so.
During his adult life he lived in Stockton Ca, Vallejo Ca, American Canyon Ca, Corning Ca and Napa Ca.
He is survived by his daughter Yvonne in Napa, son Dale(Cathy) in Fairfield, granddaughters Stephanie Shutis(Tom) in Santa Rosa, Melissa Rashid and 3 great grandchildren(Max, Maya, Marley) in Fairfield, sister Esther in Tennessee, brother Lewis in Alaska and numerous nieces and nephews.
There will be no service or memorial. Condolences and words of sympathy may be sent to the family online at www.tulocaycemetery.org
Obituaries Newsletter
Sign up to get the most recent local obituaries delivered to your inbox.