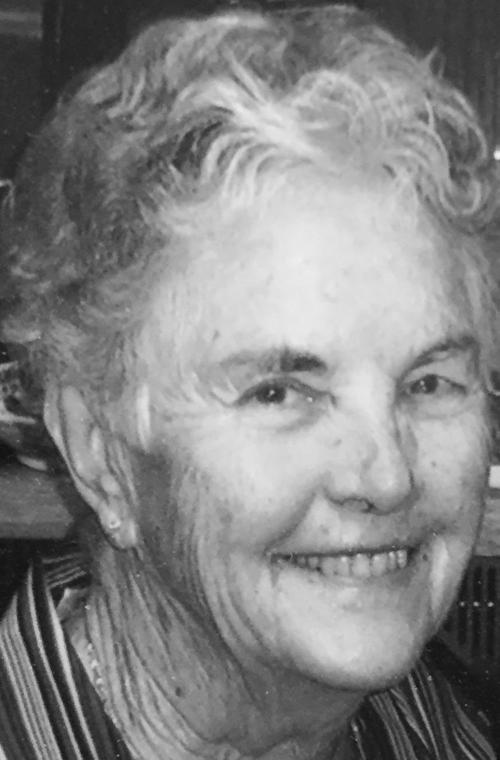 Doris Jensen Zylinski, age 93, passed from this earth Monday evening, November 4, surrounded by her loving family. Doris was born May 27, 1926, in Avoca, Iowa to Jens Henry Jensen and Jessie Ruth Owens.
After graduating high school at 16, she enlisted in the U.S. Cadet Nursing Corps. She went on to earn her Bachelor of Science in Nursing in Evansville, Indiana and later her Masters of Science in Nursing from the University of California, San Francisco. She devoted her early career to Psychiatric Nursing, and held many supervisory positions in Nebraska, Kansas, and Indiana. She was recruited to California to be Director of Nursing at Mendocino State Hospital followed by Napa State Hospital where she revised patient care standards to respect the individual patient while maintaining safety. Doris was then appointed Chief of the Bureau of Nursing for the California Department of Mental Health in Sacramento. She traveled throughout the nation on behalf of the National Institute of Health while overseeing the nursing departments in all of the California State Hospitals.
In 1969, she joined Napa Valley College where she created the Health Occupation Division, developing the Associate Degree Nursing, Respiratory Therapy, Psychiatric Technician, Emergency Medical Technician and other health related programs. She secured the initial grant to provide paramedic level training in Napa County.
Doris was always active in both local and state services, usually as chairperson. She served on the following boards: The Mental Health Advisory Board, (to be declared Mrs. Mental Health by the Board of Supervisors in 1984), the American Lung Association, and the American Red Cross, to name a few. In 1992 Doris retired from Napa Valley College as the first Dean of Health Occupations. Following retirement, she continued to work on the Tech Prep grant, which coordinated the curriculum for vocational programs between high school and college allowing high school students to earn college credits.
Doris enjoyed spending time with her children, grandchildren, great grandchildren and friends. Family traditions were important to her. Her family will always remember holidays in Tahoe, trips to Disneyland, many wonderful years of boating on the Delta on the "Mr Lucky", and bingo with her children.
She is survived by her daughter Linda (Harvey) Grant; her son David Zylinski (Timm Branam); grandchildren, Kelli (Robert) Sordello, Jeremy (Tara) Grant and Ryan (Sarah) Grant, six great grandchildren; Nicole and Tyler Sordello, Jacob, Olivia, Charlotte, and Catherine Grant as well as many nieces and nephews.
Doris was preceded in death by her husbands, Frank Trobaugh and Walter "Lucky" Zylinski and her siblings: Helen Linser, Joyce Bonebright, Robert Jensen, and Jon Emerick.
The family would like to thank all those who loved and cared for her at Piners and Stayman Estates. A special thanks Dr. Leni Stayman and "Her Angels", Maria, Kelvin, Beatrice, Francis, Wineth and Susan.
A Memorial Service will be held at Treadway and Wigger, 2383 Napa Vallejo Hwy, Napa, Sunday, November 17 at 1pm. In lieu of flowers, donations may be made to the Doris Zylinski Memorial Scholarship, c/o Bank of Marin, 2007 Redwood Road, Napa, Ca 94558
Obituaries Newsletter
Sign up to get the most recent local obituaries delievered to your inbox.