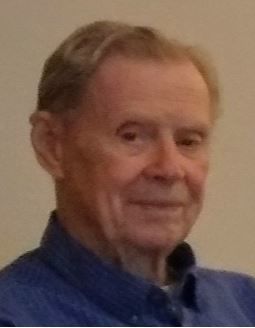 Duane Smith passed away Tuesday, May 19 at Napa Valley Care Center. He was born on October 25, 1929, in Lawrence, Kansas. He grew up in rural Kansas with his brother, Phil, and his sister, Donna. He joined the US Navy straight out of High School to see the world. He served during the last few months of World War II and much of the Korean War on the aircraft carrier USS Boxer. He returned home and attended Kansas University where he took an English class and fell for the teacher, Ann Ivester. They were married on September 3, 1953 and moved to Mexico City, Mexico, where he graduated with a Bachelor's Degree in Spanish.
Duane was an avid pool, billiards, and snooker player. He was also a fine chess player and a Life Master with the American Contract Bridge League. He worked for the Workman's Compensation Insurance Fund for 33 years and retired as their Head Actuary in 1989. In his later years he took up cooking and was known for elegant desserts. He and his wife, Ann, traveled the world and enjoyed bird watching. He was best known for his competitive spirit, thoughtful intellect, and red hair which he never once called red. It was auburn!
Duane is survived by his sister Donna, sons Andy and Tim, and grandson Scott. Services will be private.
Obituaries Newsletter
Sign up to get the most recent local obituaries delivered to your inbox.