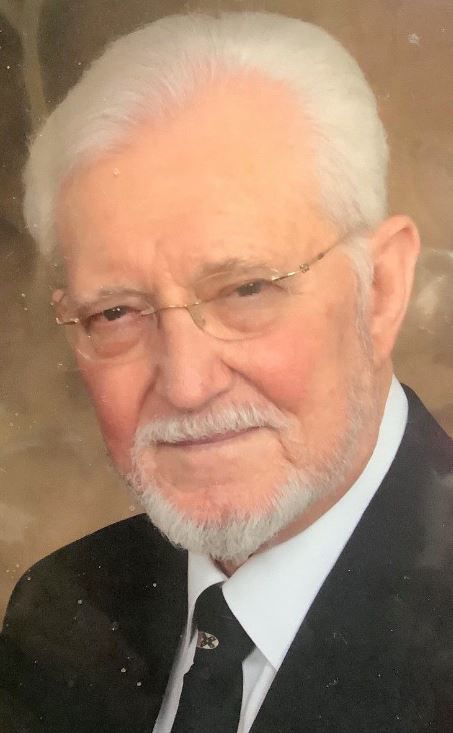 Dwight Sherill Nunley of Gretna, Louisiana was born in a log cabin near Center Ridge, Arkansas, on January 28, 1939. The second youngest child of Earl and Effie Nunley.
Dwight grew up working on the family farm. He often reminisced that he learned the alphabet by writing them on the window condensation of the family's farmhouse.
Dwight's family moved to Vallejo, California to work in the shipyards during WWII and eventually settled in Napa Valley.
As a young man in California, Dwight began an apprentice program at Mare Island Naval Shipyard. He soon advanced to working on nuclear submarines. Dwight's talents quickly advanced him to the design department at Mare Island Naval Shipyard. From this pivotal point, Dwight's career as an Engineer began.
Dwight served in the Army National Guard and regular Army as a combat engineer. He was also a drill sergeant, a position he loved.
Dwight's formal education also included Harvard Business School. He prided himself on his time at Harvard and often reminisced about how much he learned and loved Harvard.
After Mare Island, Dwight began his career in offshore drilling. He loved the travel and living in countless countries across the globe, with a special love for his time in Japan. He embraced the varied cultures, food, and languages.
Dwight's career in offshore drilling consisted of consulting for Earl & Wright. He was part of an engineering team that built the San Diego Coronado bridge. He also helped design a floating drilling rig in Canada. Dwight's time in Innoshima Japan included building a floating drilling rig in Ocean Kokueim. He was part of the refitting of Ocean Ranger, Ocean Prospector, and Ocean Bounty.
He served as project engineer for the Ocean Endeavor in Fremantle West Australia. It was at this time that he invented a unique technique for "Pond" construction.
He was the engineering manager of the Southern Hemisphere rig repair and construction.
Dwight became area manager in Gabon, West Africa and later area manager in Caracas, Venezuela.
Dwight eventually became a drilling superintendent, an offshore drilling manager and a consultant for the Gulf of Mexico.
Though Dwight retired, he stayed busy. He became a registered expert witness for oil and gas industry cases. He was a registered Professional Engineer, Marine Engineer and Naval Architect. He held many patents, including oil & gas related, surgical tools, and energy saving devices. He was understandably recognized by Louisiana's Governor Foster for his contributions to the oil and gas industry.
Dwight was predeceased by his father, Earl Henry Nunley and mother, Effie May Nunley; brothers Marvin and Delbert Nunley; sisters Opal V. Flowers, Ima Dene "Smokey" Christner and Carolyn Graham.
He is survived by his wife, Pauline Nunley: daughters Natalie Nunley Conway(husband, Joseph), and Sherill Nunley Richied (husband, Jeff); son Dwight Nunley (wife, Debi); grandchildren Sarah Nunley Sanders (husband Ricky), Mark Nunley, Jordan Richied, and Rachel Richied; great grandchildren Catherine Sanders, and Audrey Nunley.
Dwight was diagnosed with Alzheimer's Disease several years back and passed at the late March 2020.
In lieu of flowers, donations in Dwight's memory can be given to The Alzheimer's Foundation of America.
Obituaries Newsletter
Sign up to get the most recent local obituaries delievered to your inbox.