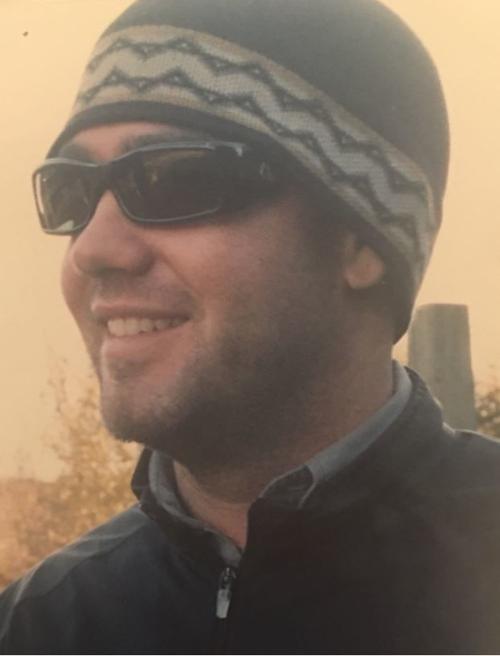 Eric Gibson was born in Vallejo and enjoyed most of his life in Napa and Yountville. He attended El Centro Grammar School, Redwood Middle School and graduated Vintage High School in 1999. He was an excellent athlete and shared his talents in soccer and little league baseball. In high school he enjoyed roller hockey and later pursued singular sports like snowboarding and surfing.
While living in Napa/ Yountville he was introduced to the world of food and hospitality with the backyard pizza oven, the Classic 4th of July parties, and the proximity of world renowned foodie restaurants. His position with Bouchon elevated his culinary interest. Soon after he attended The Cordon Bleu Culinary School in Portland. He came back to Napa and helped with the opening of Bottega. He believed in the European philosophy of doing food right, with fresh, flavorful ingredients followed by flawless presentation. He loved the rush of the kitchen and approached every meal as a production through the eyes of a food critic at work and at home. He was the designated chef at every party and home he shared.
Eric and his younger brother Chris moved to Seattle in 2014 where he was hired as a flight attendant with Horizon Airlines. His time flying inspired aspirations of becoming a commercial pilot. His last months were spent training at a flight school in Oxnard, CA. This was an idyllic location for him as he enjoyed flying during the day and spending his free time at the beach. He loved the ocean and especially enjoyed flights over the coastline.
Under the bill of his Volcom hat and sunglasses were crystal blue eyes and a beautiful smile. He didn't have to know you well to engage in conversation. You felt fortunate to spend time with him and to call him a friend. He had the biggest heart and kindest soul.
He is survived by his parents, Chuck and Stephanie Gibson, his younger brother, Chris Gibson, his sister-in-law, Andrea Gibson as well as his sole nephew, Sterling Gibson. He is preceded by his grandfather Anthony "Tony" Perkov and grandmother Marian Perkov, and his grandfather Chuck Ericson. If you were fortunate to have shared an experience or time with Eric, please share your story with the family on January 18th, 2020. The Celebration of Life will be held at Napa's Kitchen Collective, 1650 Soscol Avenue, Napa, 1-4 pm.
Obituaries Newsletter
Sign up to get the most recent local obituaries delivered to your inbox.