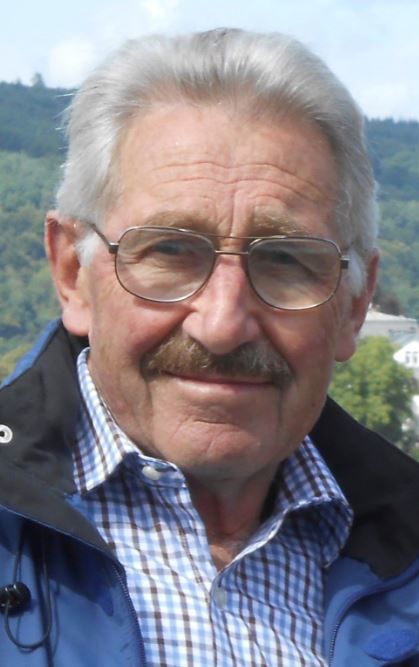 Fritz Anthes passed away peacefully in his sleep on February 4, 2020 at the age of 84 from complications of Alzheimer's Disease.
Fritz was born on November 25, 1935 in Gross Gerau, Germany to Fritz Anthes Sr. and Louise. He immigrated with his family to the United States in 1952 where he finished school at Tulelake High School, in Tulelake, CA.
Fritz has spent the last 43 years married to the love of his life Josephine (Josey). He will be deeply missed by his three children, Phillip Anthes (wife Miraflor), Tanya Anthes (husband Jason), and Julie Grizzle (husband Travis), five grandchildren, two great-grandchildren, and eight nieces and nephews. He was predeceased by his parents and three siblings, Marta Shilling, Anneliese Garvin, and Norbert Anthes.
Fritz worked for 60 years in the concrete products industry, 22 years with Glass Mountain Block (Tulelake, CA/Carson City, NV) and then 38 years with Basalite Concrete Products (Napa and Dixon, CA) retiring in 2017. He loved the industry and all the people in it. He was extremely dedicated to making Basalite successful. He was a key manufacturing manager and led and participated in numerous manufacturing projects as Basalite expanded over the years. Fritz touched many Basalite lives throughout his career as he was always willing to pass on his knowledge. Fritz has left our world, but there are signs of his existence in every Basalite facility and in the hearts of his coworkers. His work ethic was unparalleled, and he epitomized the "Basalite way of doing things."
Fritz was known by friends and neighbors for his well-tended yard, flowers and garden. In addition, he spent much of his free time on projects at his home or helping friends and family with their projects.
Fritz and his wife Josey loved to travel. Their travels often included visiting beloved family and friends in both Germany and Switzerland.
A memorial service will be held Friday, February 14, 2020 at 11:00 am at Tulocay Cemetery Funeral Home, 411 Coombsville Rd. in Napa. A reception will follow in the "reception room". In lieu of flowers, the family suggests donations to Collabria Care Hospice in Napa or the Alzheimer's Association.
Obituaries Newsletter
Sign up to get the most recent local obituaries delivered to your inbox.