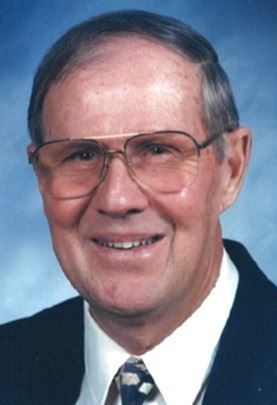 Gordon passed away at the Meadows Care Center on July 6 with Flo, his wife of 71 years, at his side holding his hand.
Gordon was born in Oakland, CA on April 7, 1929 and lived with his parents in Berkeley. At 4 years of age he went to Vancouver, B.C. Canada to live with his Grandparents and many loving relatives. He attended Elementary School in Vancouver where he developed a love of Classical Music. He returned to Alameda to live with his mother and stepfather attending 8th grade and graduating from Alameda High School in June 1947. It was during a High School Musical that he met his wife Flo and they were married 3 years later in 1949.
While working for Western Electric after High School and having attained the rank of Captain in High School ROTC, he joined the US Navy in 1948 and was assigned to the U.S. Navy Electronics School at Treasure Island graduating in December 1949. He served on the U.S.S. Mansfield and then discharged to Inactive Reserves in 1950. He started a new career with the Pacific Telephone Co and within a few months the Korean War started. One month before leaving for active duty in Korea in February 1951, their son Philip was born. Gordon's assignment was overseeing the Radar/Electronics on a small Cargo Ship, the U.S.S. Estero, based out of Sasebo, Japan. The ship operated along the coasts of South and North Korea. He was again honorably discharged in December 1952.
In 1953 the family moved to Hayward and daughter Linda was born later that year. Gordon worked and attended UC Berkeley for 3 years and graduated from University of San Francisco with a Business Administration degree. He worked at Ampex Corporation as an Electronics Application Engineer and Product Planning Engineer before moving the family to Napa in 1961, where he pursued a career in Life Insurance in Napa and San Francisco. Within a few years, he returned to working in his beloved field of Electronics.
Gordon had over 38 years of diversified experience in Electronics, Technical Publications (writing over 100 technical books including the Manual for the first Heart Lung Machine), Sales and Contract Administration and Analog Product Manager in Telecommunications. He was an Electronics Senior Technical writer at Kar Kar Electronics in San Francisco writing many complex electronic manuals including manuals for the Saudi Arabia Air Force. He retired in 1990 and did Consulting work for a few years. Along the way Gordon found time to obtain a Real Estate License and Life and Health Insurance License and work in those fields for a few years.
He was a Senior Member of the Instrument Society of America, a member of Electrical and Electronic Engineers since 1958. In Hayward he was a member of the Lions Club, Superintendent's Advisory Council, Little League Baseball Manager and First Presbyterian Church of Hayward and in Napa he served as a member of the Salvador Union School District Board of Education; Scoutmaster, Troup 3; Elder, Trustee, Choir member of First Presbyterian Church; Salvation Army Advisory Board Member Emeritus; Member of SIRS Branch 65; a member of Sierra Club and was a Welcome Center Volunteer. He also delivered meals for Meals on Wheels and picked up and delivered food to the Napa Food Bank.
Gordon loved keeping informed on the NASA SPACE programs and he followed the Hubble Space Telescope launch and success and its successor the James Webb Space Telescope which will launch in 2021.
Gordon loved traveling and after retirement he and Flo traveled in Europe, Canada and throughout the U.S. They visited 40 of our National Parks. Gordon loved his garden; the history channel; his music (especially classical) and his family.
Gordon and Flo moved to the Meadows of Napa Valley 3 years ago where he made many friends with staff and residents. He was a loving and caring husband, father and cared deeply for his friends. He always had a twinkle in his eye and a keen British humor to offer. His Spirit will be with us always.
Gordon is survived by his loving wife, Flo; son Philip and wife Jenny of Janesville; daughter Linda and husband Gary Gravier of Seattle; sister Jan Blackburn; grandson Christopher delPilar of Seattle; granddaughter Rebecca delPilar of Seattle; niece Barbara Terrill of Denver; niece Carol and husband Alan Hickman of Cave Creek, AZ; and many nieces, nephews and cousins.
Burial will be in the Sacramento Valley VA National Cemetery in Dixon.
A Memorial service will be held at a later date at First Presbyterian Church.
Donations may be made in Gordons name to the First Presbyterian Church, 1333 Third Street, Napa, CA 94558.
Obituaries Newsletter
Sign up to get the most recent local obituaries delivered to your inbox.