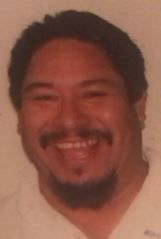 Hector passed away at his home on May 30, surrounded by his loved ones. Born June 1, in Corpus Christi, Texas to Jose and Candelaria Salinas. He is survived the his wife Beatrice "Beady", sons Jess (wife Elizabeth) and Joseph (wife Magdalena). Grandchildren; Alexandria, Emma, Joseph, Jesse and Sonny of Napa and Christina and Andrew of Texas. His sister, Petra and brothers, Theodore, Jose Angel, Luis, Mario, Jose Alberto and Ignacio.
He is preceded in death by his parents, and son Joshua (Blue) of Texas.
He lived in Mexico and Woodlake before settling in Napa. He was a proud graduate of Napa High School in 1970. Shortly after graduation Hector was drafted into the US Army in 1971 during the Vietnam Era and served his time in Germany. After his deployment in the military, Hector returned to Napa and started his career at Leslie Salt. Hector was an extremely proud man who understood what it meant to be a provider and enjoyed the daily interactions with his Leslie Salt crew. Maybe even more than that, Hector enjoyed playing pool and listening to music with some coworkers and friends at what he like to call "his office."
Later in life Hector enjoyed golfing with his favorite foursome, Kenny, Zack and Dennis. He enjoyed the weekend trips to Reno where in 2001 the lucky guy won a car. Hector loved music. We all remember Hector singing along whether it was country, oldies or mariachi music.
Hector came into our family 39 years ago, when he met Beatrice, a single mother of twin boys, who I am told were a bit of a handful. Hector didn't think twice, and without hesitation he became a great partner, father, friend and teacher. Hector was a huge part of our lives and his infectious big smile lit up the family. He will always be remembered for his loving attitude and his old repetitive jokes that he believed were always as funny as the first time he told them. We will always be thankful for his patience and caring nature. This was never more evident than when he was with his grandchildren. Hector absolutely adored being a grandfather and beamed with pride when he had the opportunity to show them off.
Thank you Dad, for teaching Joe and I how to be fathers and men. Lessons and examples, good and bad, we were watching, we were learning. You were an amazing father and friend; you will be missed, and your life will be celebrated daily.
Sometimes life isn't fair, and sometimes "fair" is just perception.
Due to the Coronavirus, Military Funeral and Celebration of Hector's life will be held at a future date.
Obituaries Newsletter
Sign up to get the most recent local obituaries delivered to your inbox.