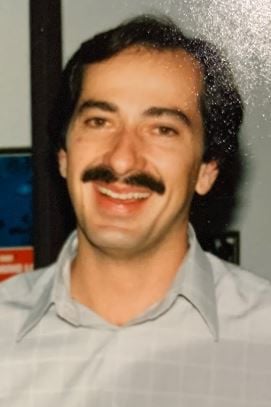 On January 21, 2020, Jeffrey John Howell, loving father of Veronica Gibson and Benjamin Grover, passed peacefully after a very short battle with cancer at the age of 63.
You have free articles remaining.
Jeffrey was born on August 21, 1956 in El Cajon, Ca. He was married twice, in addition to his children he is survived by Penelope Howell (the mother of his children), his son in law Adam Gibson, daughter-in-law Jill Grover, many loving grandchildren, nieces, and nephews. Jeffrey is also survived by his loving sister Julieanne, his brother Michael Howell and his sister Suzie. He was an entrepreneur, (owned the salon MoneyPenny's with Penelope Howell), Sea Captain, chef de cuisines at Mustards Grill, and lastly an electrical estimator for various companies throughout the west coast over 25 years.
Jeffrey had a love for music, sailing, and many outdoor adventures, he was passionate in everything he did.
A memorial service will be held at the Pelusi building at Kennedy Park in Napa, Ca on March 1, 2020 at 12:30pm. If he touched your life in some way please join us to celebrate his life.