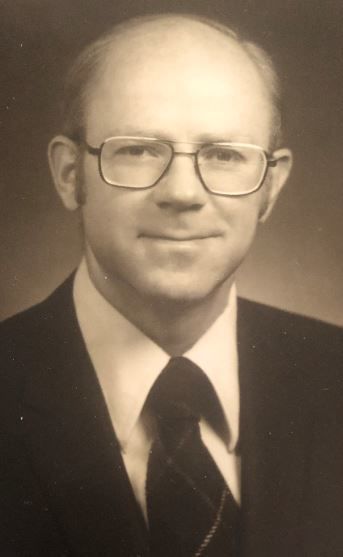 John Lyndol Hendry passed away on November 16, 2019 at the age of 81. He was born June 22, 1938 to Frank Peter Hendry (machinist) and Bernice May Smith (RN), in Santa Barbara, CA. In his early years, he lived in the house his dad built in Napa, CA with his sister, Dorothy (aka Dorth), and brother Gordon (aka Dodo).
As a kid, John revered his dad—and wanted to emulate his strong work ethic. One of John's early jobs was working with Mr. Gasser picking prunes. Gasser taught John how to tie the San Joaquin hitch (to tie sacks)...and paid him 35 cents an hour.
John was an amazing athlete and learned many of his early skills from his father, including the "scissors" high jump technique and the knuckle ball. John was inducted into the Napa High School Athletic Hall of Fame in 2001 for his football (starting end), baseball (pitcher/first baseman), track (record setting high jumper) and basketball (starting forward) performances (1954-1956).
Earning an athletic scholarship to Stanford, John (aka Noj) earned spending money cleaning the gym floor/football stadium and worked as a hasher for his meals. He earned notoriety for drinking 13 glasses of milk in one sitting. His senior year he was captain of the basketball team and named MVP.
After graduating from Stanford and Hastings Law School, he joined Hoge, Fenton, Jones & Appel where he became partner and spent his entire legal career.
John bought a ranch in the early 70's and raised apricots, walnuts, hay, and cattle. He loved hunting, camping and spending time outdoors. He maintained a passion for ANY Stanford sport, the SF Giants and the 49ers, and frequently wagered upwards of 25 cents on big games.
In the past few years, John expanded his world, by attending Monterey Peninsula Community College for physical therapy and computer classes and could be seen navigating the narrow (sidewalk-free) backroads of Monterey on his electric wheelchair scooter.
You have free articles remaining.
- John was the only boy in Napa Junior High School to get a gold pin in typing (55 WPM!)
- John invented "The Impyganomy"—a point-winning ping pong shot that, when hit perfectly to a crack on the Stanford table it would stop dead in its tracks.
- John once defended the basketball great Jerry West.
- As a tenacious defender, John drew the ire of UCLA Hall of Fame basketball coach John Wooden (Noj claimed Wooden cursed at him as he ran by the opposing bench).
- He loved speaking other languages and would speak Spanish (or Tagalog) to anyone who would listen.
- John had a passion for LL Bean. He rarely missed the chance to spend a $10 LL Bean coupon. When he moved out of his last home, he had dozens of new/unworn khaki pants and olive green flannel shirts. John's taste for fashion lives on through his daughter's friends with a 34 waist and size L shirt.
John had many amazing loyal lifelong friends—who continued to travel to visit him in his final months. One college friend called him every day for over 25 years! Another friend baked and regularly shipped him enormous bags of cookies (aka chocolate chippers). Still others picked him up and ferried him to Stanford games or piled him in a camper to go to Idaho to visit his son. Roy (aka Mon) visited him daily for more than two decades—procuring Subway sandwiches on request and cutting out the Monterey Herald TV sports line-up for quick reference.
John was preceded in death by this long time partner, Martha Crum (aka Marty or Marty Moose). The family still misses her sparkling personality and contagious laugh. John's son, Frank Peter Hendry (aka Paco), passed away in 2018.
John will be lovingly remembered by his daughter, Lori Anne Harrod (aka Pootz) and son-in-law Sean Harrod. John is also survived by his sister Dorothy Lewis and grandson, Wyatt Hendry.
John asked that there be no service. His remains will be placed at El Carmelo Cemetery in Pacific Grove, CA.
Obituaries Newsletter
Sign up to get the most recent local obituaries delievered to your inbox.