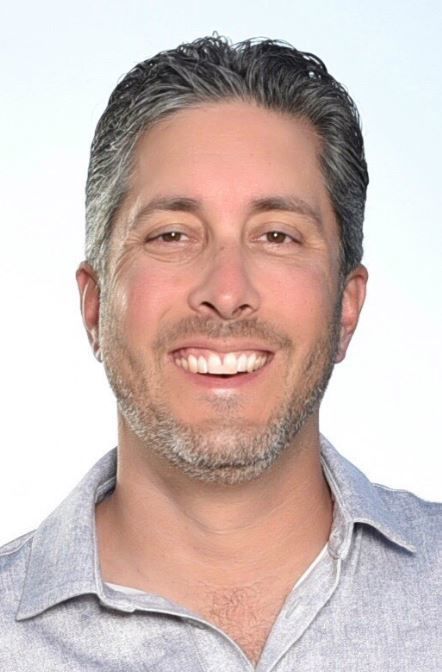 Mr. Joseph ("Joe") Russell passed away peacefully in his home in Napa, CA on January 12, 2020 after being diagnosed with gastric cancer in early December 2019.
Joe was born on July 14, 1972 in San Francisco, California. He grew up in the East Bay Area, and in Marin County during high school. He graduated from the University of California at Santa Barbara in 1994 with a degree in Political Science. After moving to Berkeley, California, he started his own business providing home inspection services for insurance companies across Northern California.
In 2005 he married Suzann Brunel, and moved to Napa. He designed and built their first home at Lake Berryessa, which was completed in 2007. In 2010 they welcomed their first child, Samantha Ann, then Allyssa Joann was born in 2012. Being a father was the most important thing in Joe's life, so he dedicated his time to taking care of the girls as a full-time dad, while continuing to operate his business remotely. His wife and girls remember him as a man that was loving, principled, fun, dedicated, and always encouraged all of them to do their best across all facets of their lives.
Joe loved everything and anything involving sports. He coached youth baseball even before he had his own children, then coached both girls' softball teams and Ally's soccer team. He was known by many as "Coach Joe," which is fitting because his coaching did not stop at the sports field, it continued into our everyday lives.
Over the past decade, Joe's sporting endeavors developed into a profound passion for the sport of Bocce, and just like every other area of his life, he was fully committed to being the best he could be. He joined the Hone Dogs Bocce team in 2013, and proceeded to play a pivotal role in 22 league and tournament championships, culminating with his tournament-winning lag at the 2019 Peppermill All-star Bocce Classic in Reno.
Growing up in the San Francisco Bay Area, Joe was a devoted Warriors, Niners and Giants fan, and he was as loyal to his friends as he was to his sports teams. He often spoke about how deeply he valued his friendships, and the camaraderie and banter he shared with his buddies. He was an endless fountain of 80's movie quotes, he could argue sports strategy with the best of them, and if you were in Joe's truck there was sure to be some Pink Floyd or other classic rock playing on the stereo.
Joe also had an amazing talent for bringing people together. It was his gift. He was forever organizing ski boat trips and vacation getaways for both his family and friends, where he would make sure everyone was having the time of their life, even at his own expense. He was the catalyst for an immense amount of joy and happiness being felt and shared by those around him. We are all better people for having known Joe, and the memories he helped create will endure in our hearts forever.
You have free articles remaining.
He is survived by his Mother, Mary Bitzer, Stepfather John Bitzer, Father Jack Russell, Stepmother Marci Russell, brothers Chris and Drew Russell, wife Suzann Russell, daughters Samantha & Allyssa, Grandparents Henrietta and Richard Kistner, and an enormous extended family that loved him dearly.
The funeral mass is scheduled for 1:00 pm on Saturday January 25th at St. Apollinaris Catholic Church located at 3700 Lassen Street, Napa, CA 94558. A reception will follow at the Culinary Institute of America at Copia (Napa campus) located at 500 First Street, Napa, CA 94559. All are welcome to attend and celebrate Joe's life.
In lieu of flowers, Joe requested donations be offered to support the St. Apollinaris School music program. Checks can be mailed to:
Attn: Anna Cardwell, Administrative Secretary
Alternatively, donations can be accepted via phone with a credit card through the school office at 707-224-6525.
In either scenario, a receipt with information for tax purposes will be provided.
Obituaries Newsletter
Sign up to get the most recent local obituaries delievered to your inbox.