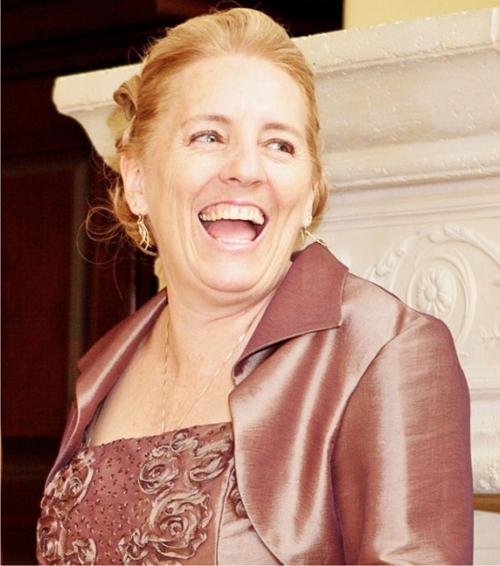 Karen Sue (Pence) Hill passed away at her home on Dec. 31, 2012, at the age of 57.
Karen leaves behind her loving husband of 26 years, David R. Hill. They were married at their home on June 21, 1986. Karen is predeceased by her brother, Mark Pence, and her father, Jim Pence.
Karen is lovingly remembered by her husband and daughters, Janet and Amanda Hill; her mother and father, Pat (Pence) and Carl Botenhagen; her brothers, Dan and Wayne Pence; many brother and sister-n-laws; nieces and nephews; her son-n-law, Nick Walters; all those she was a second mom to; and so many more.
Karen was born in Glendale, Calif., on Dec. 14, 1955, she graduated from Napa High School in 1974, and went on to work many jobs through the Winters School District, including student aid, crossing guard, yard duty, secretary for independent study, and, most recently, attendance secretary at Waggoner Elementary School.
Karen enjoyed being outside; she loved her country property and animals, and took full advantage of it having many animals to welcome her home all the time. She loved riding horses, swimming and spending time with her family and friends. She was a woman full of life and energy, with a contagious smile and laugh. She could light up a room in a split second just by walking through the door.
Karen's celebration of life will be at the Winters Community Center, 201 Railroad Ave., in Winters, Calif., on Saturday, Jan. 5, 2013, at 12:30 p.m. The celebration will include a potluck meal and reminiscence of stories and memories of her and her life.
The family asks that friends and anyone who was touched by her life join us in celebration of this wonderful person.
In lieu of flowers, we ask that you bring a single dish in helping to celebrate her wonderful life, as well as any copies of pictures for the family to keep, which would be greatly appreciated or pictures may be sent to 209 East Main St., Winters, CA 95694.