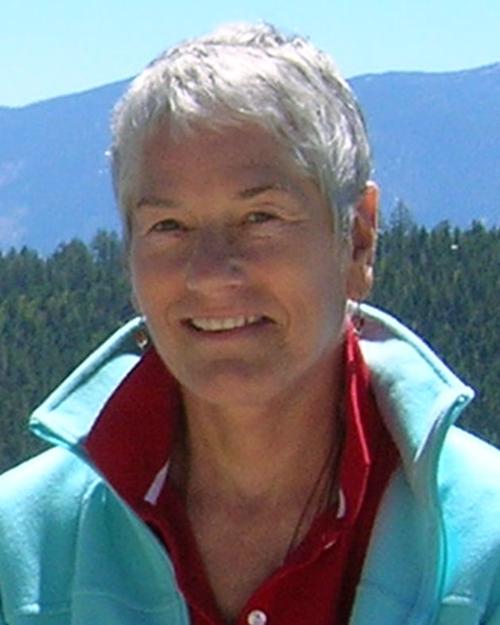 Kay Luthi passed away on May 12, 2019 after battling cancer. She is survived by her husband Peter, sons Alex (Jessica) and Thomas, sisters Kathleen, Kristine, Karryl, Kellie and brother Kenton.
Kay was born in Woodland, Calif. in 1949 and graduated from UC Davis with a BS in Food Science and Technology. After a career in the food industry Kay received her teaching credentials in Math and Science and taught at local high schools in Sacramento and Napa.
Kay was a student and a teacher of several martial arts but in 1998 decided to focus primarily on healing—too frequently physical limitations would prevent the full participation of a student in her class. She sought out and became a student of her root guru Dzochen and Tibetan Qigong Master Zi Sheng Wang of the Vajrayana lineage. She also studied Tibetan Buddhism of the Drukpa Kagyu lineage with the Venerable Khenpo Karma Namgyel Rinpoche from Bhutan and with other eminent Tibetan Buddhist teachers.
Kay practiced and taught Tibetan Qigong for over 30 years and helped establish The Center for Tibetan Qigong—Napa Valley in 2008.
The Center is a non-profit created to teach Tibetan Qigong methods for self-healing and provides a local resource for Tibetan Qigong practice and meditation. The Center also receives donations and provides assistance to Tibetan monasteries. Through the Center Kay helped facilitate visits for Khenpo Karma Namgyel Rinpoche and other visiting Tibetan Buddhist lamas to teach workshops in the Napa and the San Francisco Bay Area.
To help spread the healing benefits of Tibetan Qigong Kay also published books and companion DVDs to share the knowledge she received from her dharma teachers.
Memorial services will be private; in lieu of flowers please send donations to Drukpa Mila Center, Garchen Buddhist Institute or CTQNV. Donation information can be found at donate.ctqnv.org
Obituaries Newsletter
Sign up to get the most recent local obituaries delievered to your inbox.