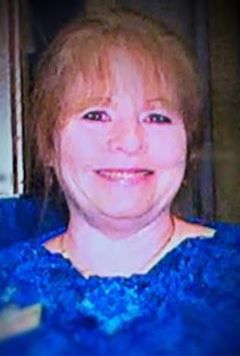 Leigh Ellen (Carter) Halvorsen was born November 10, 1949 in Los Angeles, California and passed away peacefully on February 2, 2020 at her Ranch in Ukiah, CA. From her days spending time with her "Grandpa at the Mine" to her own Ranch, she absolutely loved the rustic outdoors.
As a young child, her family moved to the small town of French Gulch, CA just Northwest of Redding. The town was comprised of a General Store and a one room school house. In 1957, the family moved to Napa, CA when her father, John, accepted a teaching position with the Vallejo School District. When school was out for the Summer, Leigh would return to French Gulch visiting her "Grandpa Carter". She loved his off the grid rustic cabin, the Washington Mine, Mill and property.
Leigh attended Napa schools, graduating from Napa High School in 1967. She continued her education, graduating from Napa Junior College in 1969, San Jose State University with a Bachelor of Arts in 1970 and with a Secondary Teaching Credential in 1971. In 1979, she attended and graduated from the University of Santa Clara with a Masters of Business Administration.
While in college, she met and married Ronald Halvorsen in 1970. Ron later passed away in 1981. Leigh moved to Santa Rosa, CA in 1989 and then to her Ranch in 1998.
Through the years, Leigh worked as a Systems Analyst, Controller and Accountant for many HiTech Companies which included the Southland Corp., ISS, Sperry-Univac, Microma, Intel, AMD, Performance Semiconductor, Versatron, Solid Waste of Willits and most recently, the City of Ukiah.
She was a member of Jobs Daughters, the Holy Trinity Episcopal Church of Ukiah, Kingsley Augusta Chapter #58 Order of the Eastern Star of Ukiah, Clearlake Chapter #231 Order of the Easter Star, Deputy Grand Matron, District 11, Grand Chapter of California #11 Order of the Easter Star.
Leigh loved animals of all kinds. She always had a black cat and raised sheep for their wool. She enjoyed gardening, crocheting and various craft projects which she sold at Craft Faires throughout the area. Her taste in music was broad. She enjoyed everything from the Rolling Stones and the Beatles to classical.
Leigh is survived by one sister, Carey Anne Carter of Santa Rosa, CA and brother and sister-in-law, Scott H. & Kathryn S. Carter of Napa.
A funeral service will be held at 11:00 am, Saturday, February 15, 2020 at the Holy Trinity Episcopal Church. 640 S. Orchard Street, Ukiah, with Rev. Bill Abrams and members of Kingsley Augusta Chapter #58 Order of the Eastern Star officiating. No visitation is planned. Inurnment will be private.
The family suggests Memorial Contributions to Holy Trinity Episcopal Church, 640 S. Orchard Street, Ukiah, CA; Mendocino Spay-Neuter Assistance Program (SNAP), P.O. Box 4, Talmage, CA or Shriners Hospitals for Crippled Children, 2425 Stockton Blvd., Sacramento, CA.
Obituaries Newsletter
Sign up to get the most recent local obituaries delivered to your inbox.