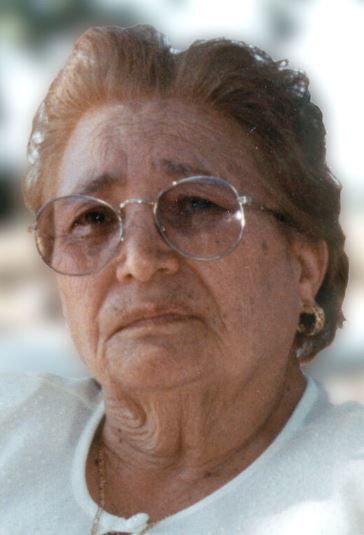 Esperanza transitioned into heaven on July 23, 2020. One of six children, she was born in Atotonilco, Jalisco, Mexico, Esperanza was married to her husband Miguel for 56 years. She became a US citizen at the age of 90. She has been a resident of Napa for 22 years.
She is survived by her sister, Eloisa, 10 children: Florentino, Luis, Jesus, Graciela, Amalia, Juan, Lorena, Miguel, Armando, and Mario, 32 grandchildren, 26 great-grandchildren and many nieces and nephews.
She was predeceased by her husband her husband, Miguel Diaz, two sons: Antonio and Rodolfo, and her grandson Edwin.
Due to restrictions on group gatherings, the services will be private. In the future we will gather to celebrate her life. She loved to play Loteria, so we'll have to have a game.
Esperanza hizo la transición al cielo el 23 de Julio de 2020. Una de seis hijos, nació en Atotonilco, Jalisco, México, Esperanza estuvo casada con su esposo Miguel durante 56 años. Se convirtió en ciudadana estadounidense a la edad de 90 años. Ha sido residente de Napa por 22 años.
Le sobreviven su hermana, Eloisa, 10 hijos: Florentino, Luis, Jesús, Graciela, Amalia, Juan, Lorena, Miguel, Armando y Mario, 32 nietos, 26 bisnietos, y muchos sobrinas y sobrinos.
Esperanza falleció después de su esposo, Miguel Díaz, dos hijos: Antonio y Rodolfo, y su nieto Edwin.
Debido a restricciones en las reuniones grupales, los servicios serán privados. En el futuro nos reuniremos para celebrar su vida. Le encantaba jugar Lotería, así que tendremos que tener un juego.