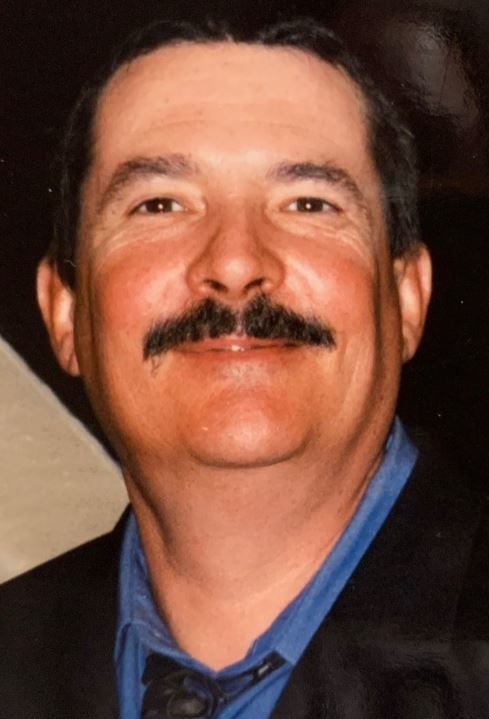 Matthew David Fullner was born on May 7, 1958, at Queen of the Valley Medical Center in Napa, California. He passed away on June 3, 2020, at the Napa Valley Care Center. He was 62 years old.
Matt moved frequently as a child due to his father's Navy career. He lived in Napa, San Diego, Virginia Beach, Hawaii, and Guam. He spent the most time in Guam, where he enjoyed exploring the jungle and swimming in the coral reefs and beyond, in the waters over the Mariana Trench. He graduated from Kellam High School in Virginia Beach, Virginia in 1976, and then returned to Napa to live with his maternal grandparents at their home in Wooden Valley. He learned the masonry trade from his grandfather, who owned Napa Valley Masonry (he had co-owned the business with Matt's paternal grandfather, Britten, until Britten passed away). Matt soon met Kathryn Silsby, whom he married on June 1st, 1980. Kathy was his wife of over thirty years and the mother of his two children. He went on to learn all aspects of the construction trade and spent many years self-employed as a carpenter/handyman, doing everything from laying foundations to framing to roofing to finish work and tile. He earned his general contractor's license in 2008 and spent the remainder of his career as a contractor.
Matt was known by all as both a craftsman who cared for the quality of his work and a great cook who always had a meal ready for family and friends. He played the guitar, liked to garden, and had a deep respect for animals. He loved to stay up late into the night talking with friends and family and listening to music, always ready with some sliced salami and sharp cheddar to nourish a conversation.
Matt is survived by his two children, Matthew (Juell) Fullner and Michelle (Stan) Fullner-Brown; five grandchildren, Simon, Jack, and Wilhelmina Fullner, and Ella and Hazel Brown; his three siblings, Wayne Fullner, Collette Hill, and Gail Sholar; and many cousins, aunts, uncles, nieces, and nephews. Matt is predeceased by his parents, Britten and Jane Fullner; and his grandparents, Walter and Jean Barnes, and Britten and Lydia Fullner.
A private memorial will be held for the family once it is safe to gather.
Obituaries Newsletter
Sign up to get the most recent local obituaries delivered to your inbox.