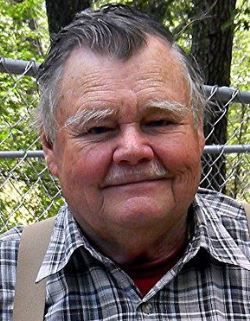 With deep sorrow, the family of Miner N. Munk, announces his sudden, and unexpected, death at the age of 84 on April 23, 2019.
Miner was born to parents Eugene and Virginia Munk on November 17, 1934 in Napa. After graduating from Napa High School, in 1952, he continued his education at the University of California in Berkeley and graduated with a Bachelor's Degree in 1957 and his Master's Degree in 1959. He then went to work at Aerojet General in Sacramento for over two years, after which, he then proceeded to further pursue his education at UC Berkeley and earned his Ph.D. Degree in physics, in 1967.
After graduation, Miner began his career working in the field of liquid chromatography at Varian Aerograph in Walnut Creek.
In 1975, he moved his family to the west coast of FL to accept a job at LDC/Milton Roy, and soon afterwards, was transferred to the east coast of FL.
In 1994, Miner moved back to CA to start a job at Eldex Laboratories as Chief Scientist, in Napa, where he worked for five years prior to his retirement.
Upon retirement, he enjoyed his passion for nature and the outdoors and regularly spent time at his secluded Lake County cabin accompanied by his loyal, beloved dog, Butch. Miner loved the outdoors, enjoyed fishing and hunting and had many happy memories, particularly of deer hunting, in Lake County with family members.
Miner was the loving and devoted husband to his wife Helen, of 64 years, father of daughter Marilyn, and son Warren, all of Sonoma. He is also survived by his sister Grace Coker (Fred) of Napa, brother Joe Munk (Pat) of Lebanon, OR, and grandson Spencer Spotts of Sonoma. Other survivors include a niece, Ginny Raines, nephews Freddie Coker and Nelson Coker (Karen) all of Napa, nephews Dr. Roger Munk of Lebanon, OR, and Brian Munk (Amanda) of Houston, TX.
Miner was an outdoor enthusiast who will be greatly missed by those who knew him.
As per Miner's wishes, his ashes were spread around his Lake County cabin that he built, and so enjoyed. No funeral services were held.
Obituaries Newsletter
Sign up to get the most recent local obituaries delivered to your inbox.